Hotline HLB500 Falcon Battery Electric Fence Energiser - 1.7J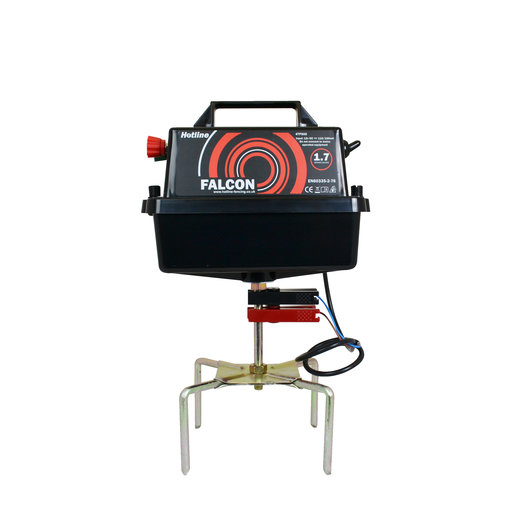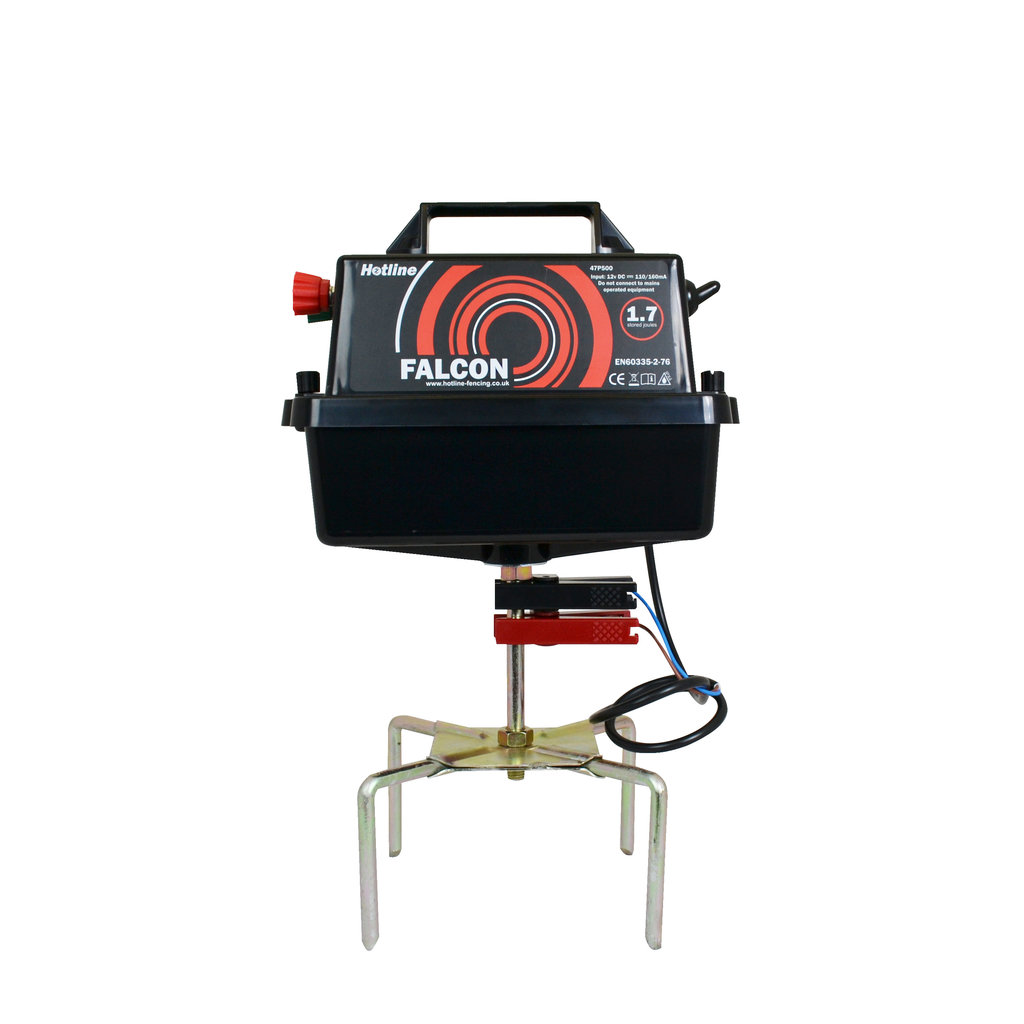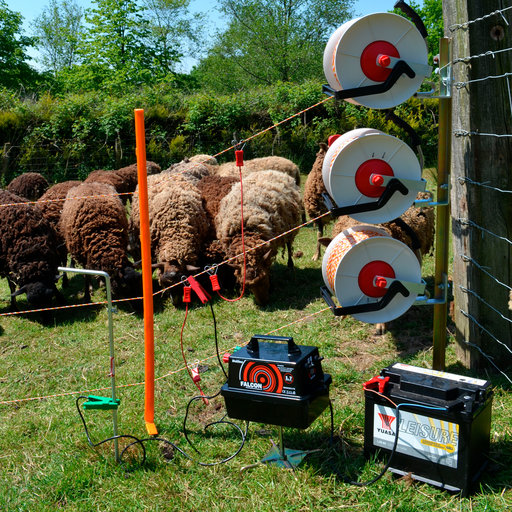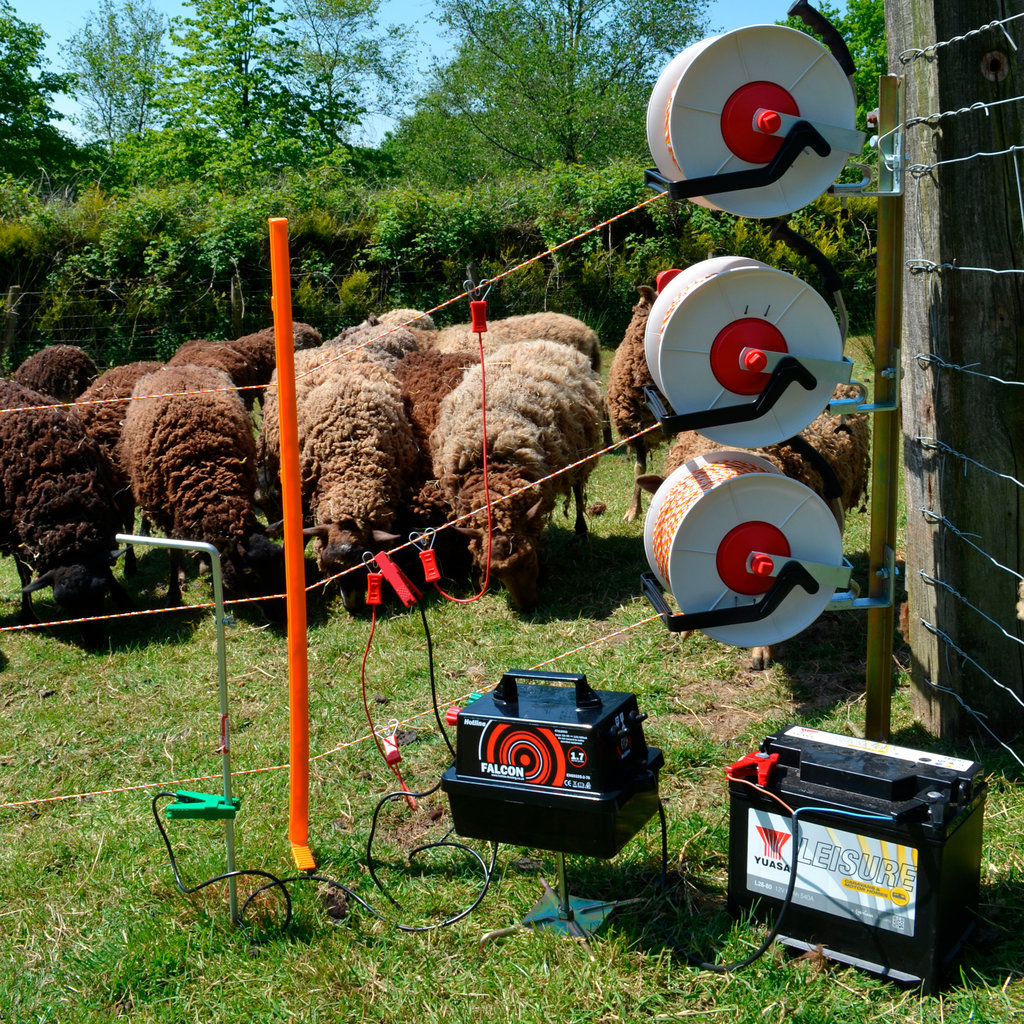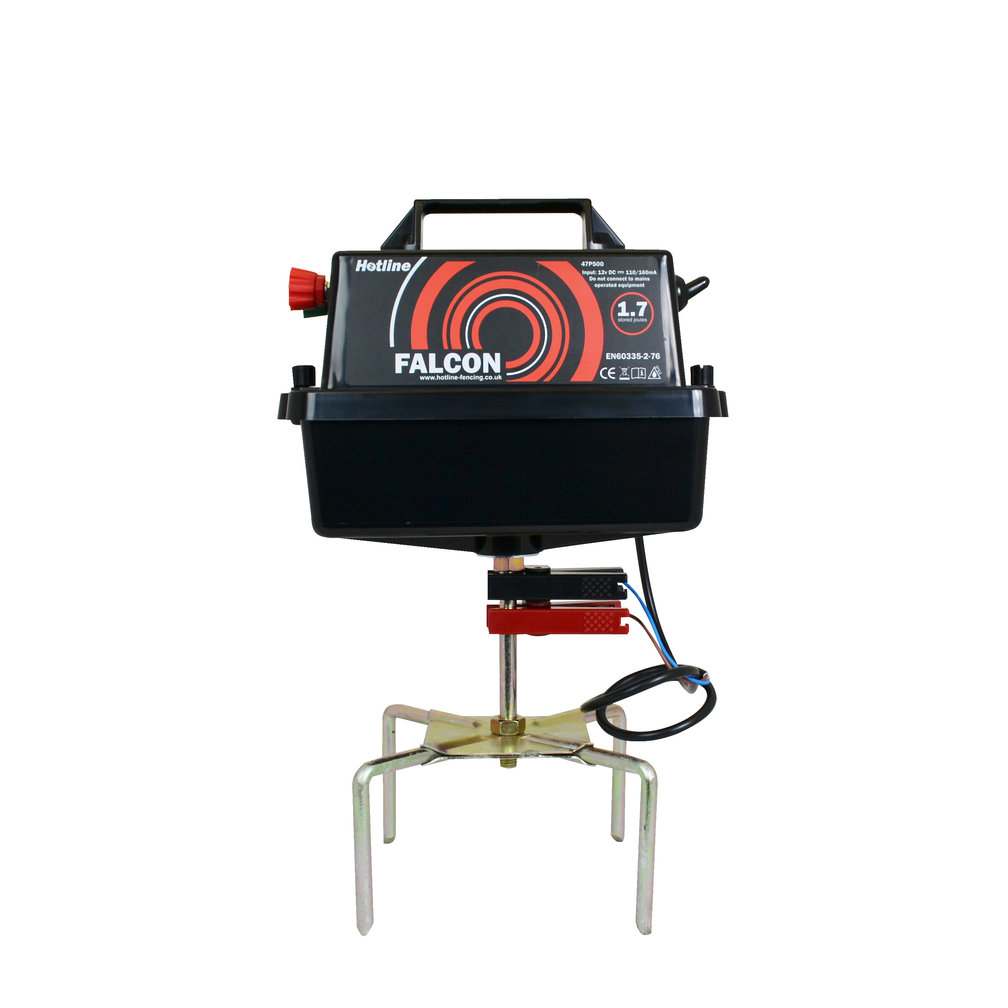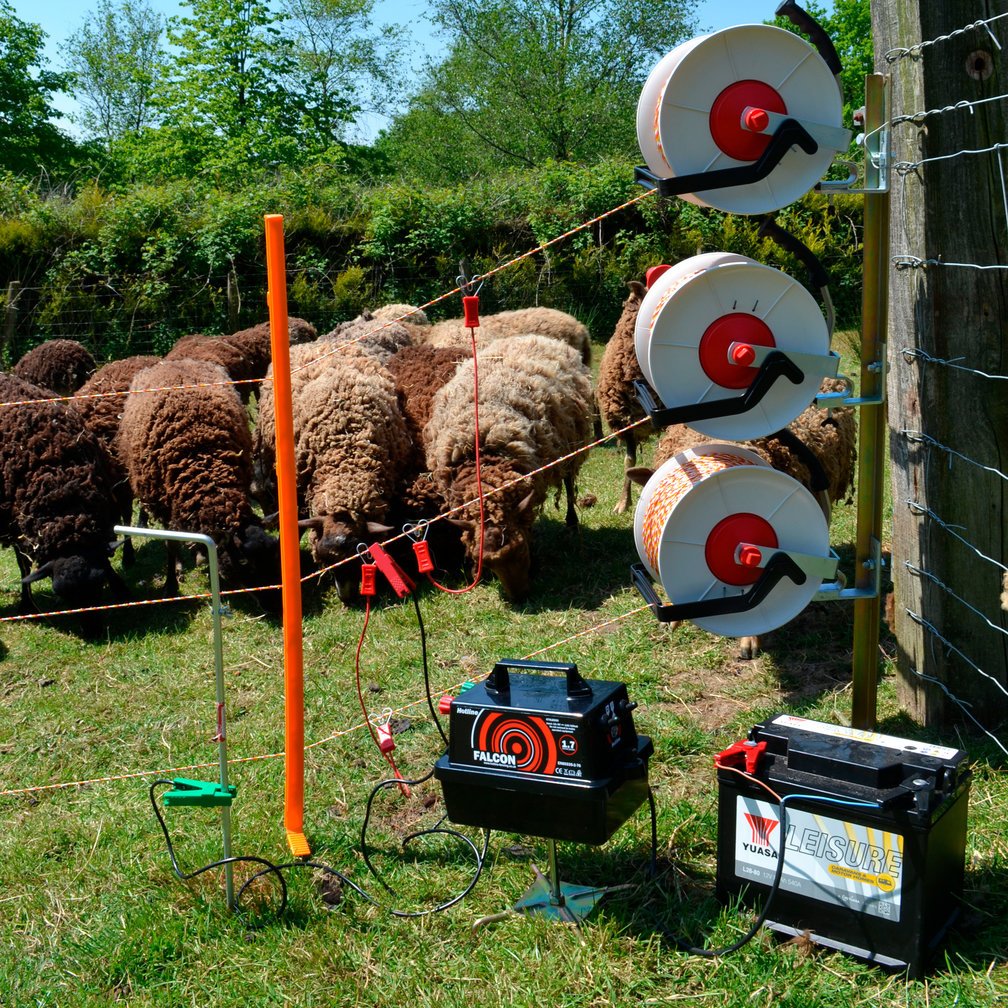 Hotline HLB500 Falcon Battery Electric Fence Energiser - 1.7J
SKU: 47HLB500
Free UK delivery from £60

Shipped from our warehouse in the UK

30 day returns
---
- Battery powered - Ideal for fences up to 18 km - Power supply: high power 12 V battery - Suitable for all farm usage where mains power is not available
---
Hotline Hotline HLB500 Falcon Battery Electric Fence Energiser - 1.7J
Description
The 12V Hotline HLB500 (was P500) Falcon battery powered electric fence energiser is a high power fencer for multi-purpose use.

The Falcon energiser is suitable for all farm uses where mains power is unavailable. It is ideal for sheep, (up to 15 electrified sheep nets), protecting crops from rabbit infestation, (up to 10 lengths of electrified rabbit netting), pigs, poultry and cattle (beef and dairy).

The Hotline HLB500 Falcon energiser has two output levels and is powered by a 12V rechargeable leisure battery. The amp/hr rating of the battery will determine the charging interval, for example a 75 amp/hr battery will require charging every 2-3 weeks.
When animals are first introduced to the electric fence the fencing energiser is set to 'high' for about seven days. This allows the animals time to become accustomed to and learn to respect the electric fence line.
As the Falcon energiser is designed to be used on long lengths of electric fencing, an earth stake at least 1m in length must be used. If the animals are being fenced for the first time, the energiser should be set to 'high' for the first week and can then be switched to 'low' after this initial period in order to conserve the battery life. If however, the electric fence is being used to keep animals out of a protected area, the energiser should always be switched to the 'high' output position.
The LED will flash GREEN when the unit is working correctly, but will change to RED when the batter requires re-charging. A buzzer will sound if the battery terminals are connected incorrectly.
Please refer to the section 'Installation of Battery Energisers' in our Guide to understanding modern electric fences for more information on connecting your energiser.
Main Features:
High power 12Volt Battery unit.
Ultra Bright LED indicator.
The LED will flash

GREEN

when the unit is working correctly, but will change to

RED

when the battery requires re-charging.
A buzzer will sound if the battery is connected incorrectly.
Two output levels
Fence & Ground connectors complete with crocodile clips.
Suitable for all farm uses where mains power is not available
Ideal for up to 18km of fencing.
Hotline battery powered electric fence energisers are supplied with all cables necessary for a standard installation.
Energiser Performance Figures - Falcon HLB500

Input

Consumption

Stored Joules

Output Joules

Output Volts

Output Under Heavy Load

12V DC

Hi: 160mA

Lo: 125mA

1.70

1.37

1.40

0.96

11500V

9500V

4500V

3800V

Maximum Recommended Distance (Hi): 18km (single wire line), 15 sheep nets, 4 poultry nets
Maximum Recommended Distance (Lo): 15km (single wire line), 8 sheep nets, 2 poultry nets
Battery life (12V 75Ah battery): >2 weeks (Hi), >3 weeks (Lo)
Need help? Contact our experts!
Phone: 0121 281 8163
Reviews