PC1300 Hybrid Energiser/Charger - 12V/230V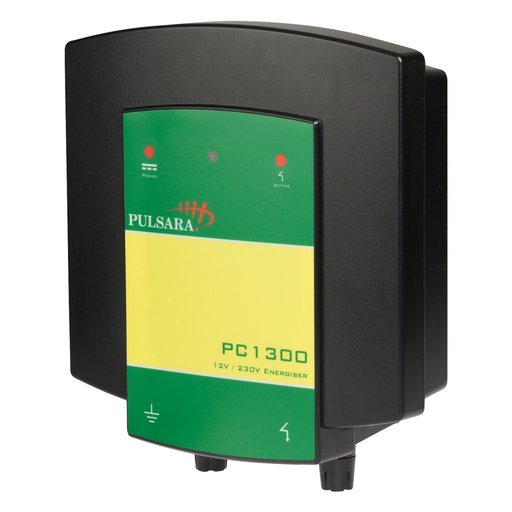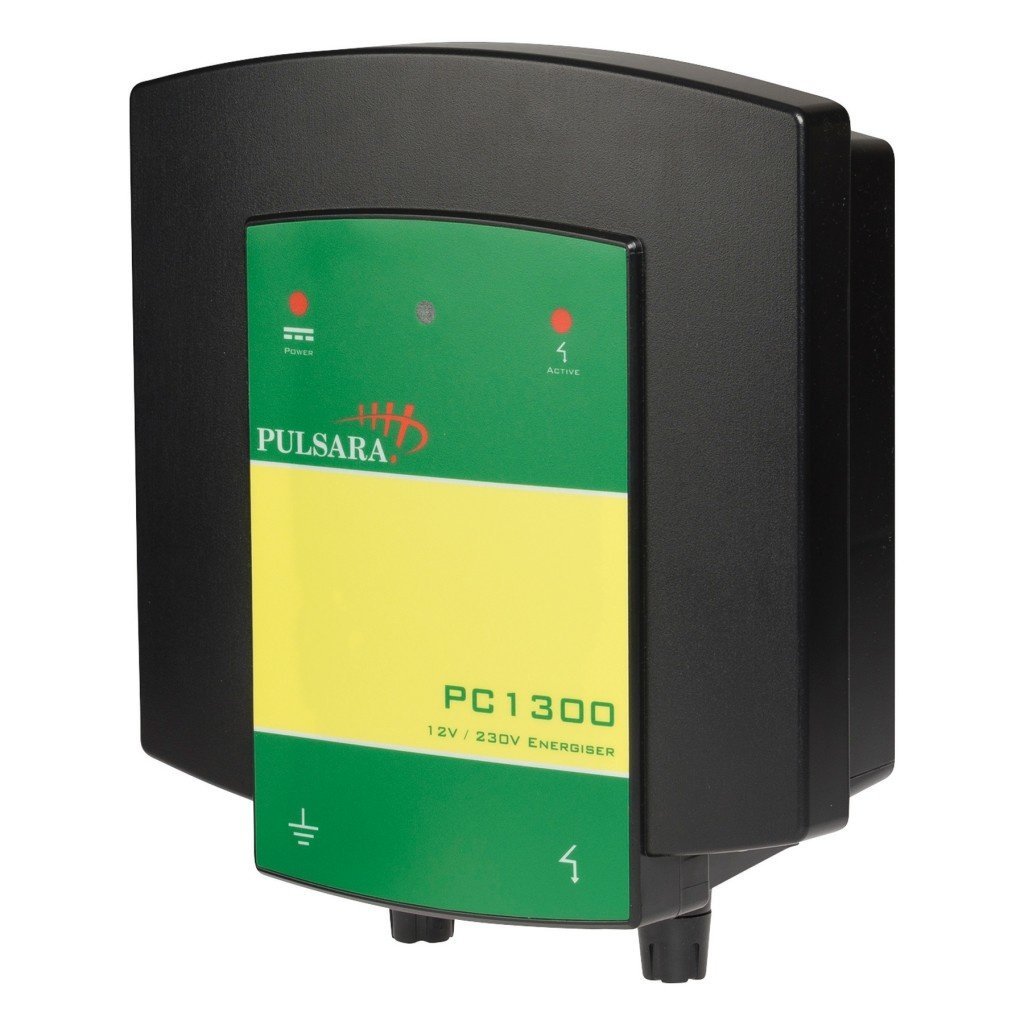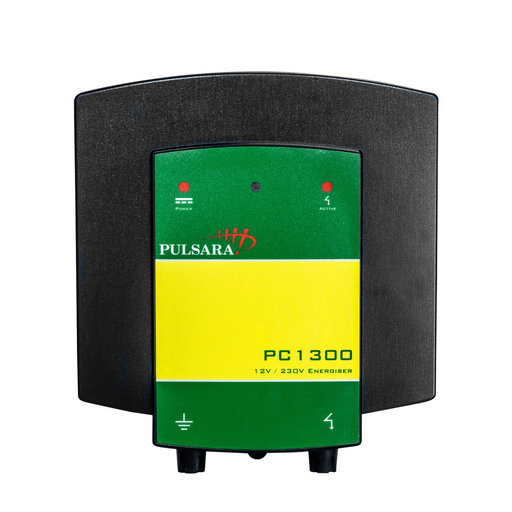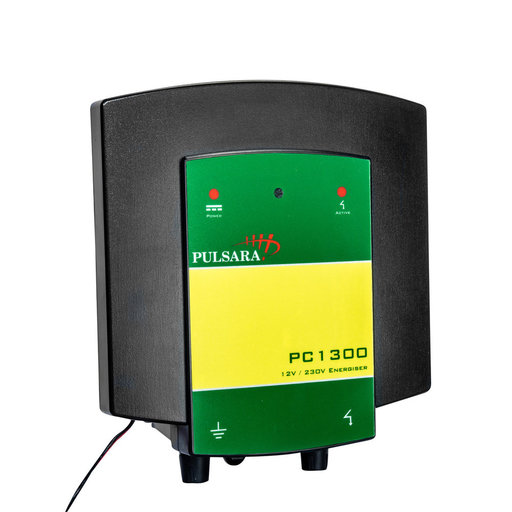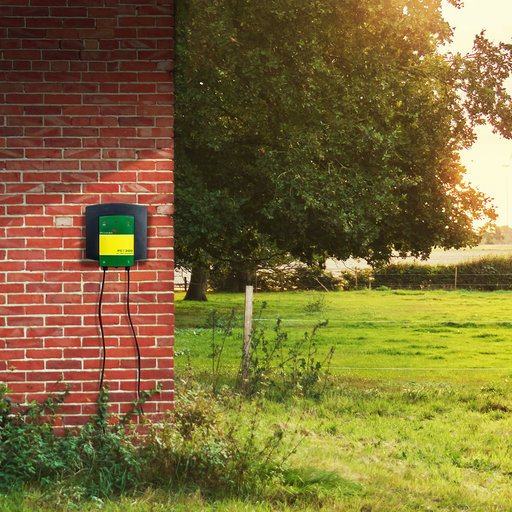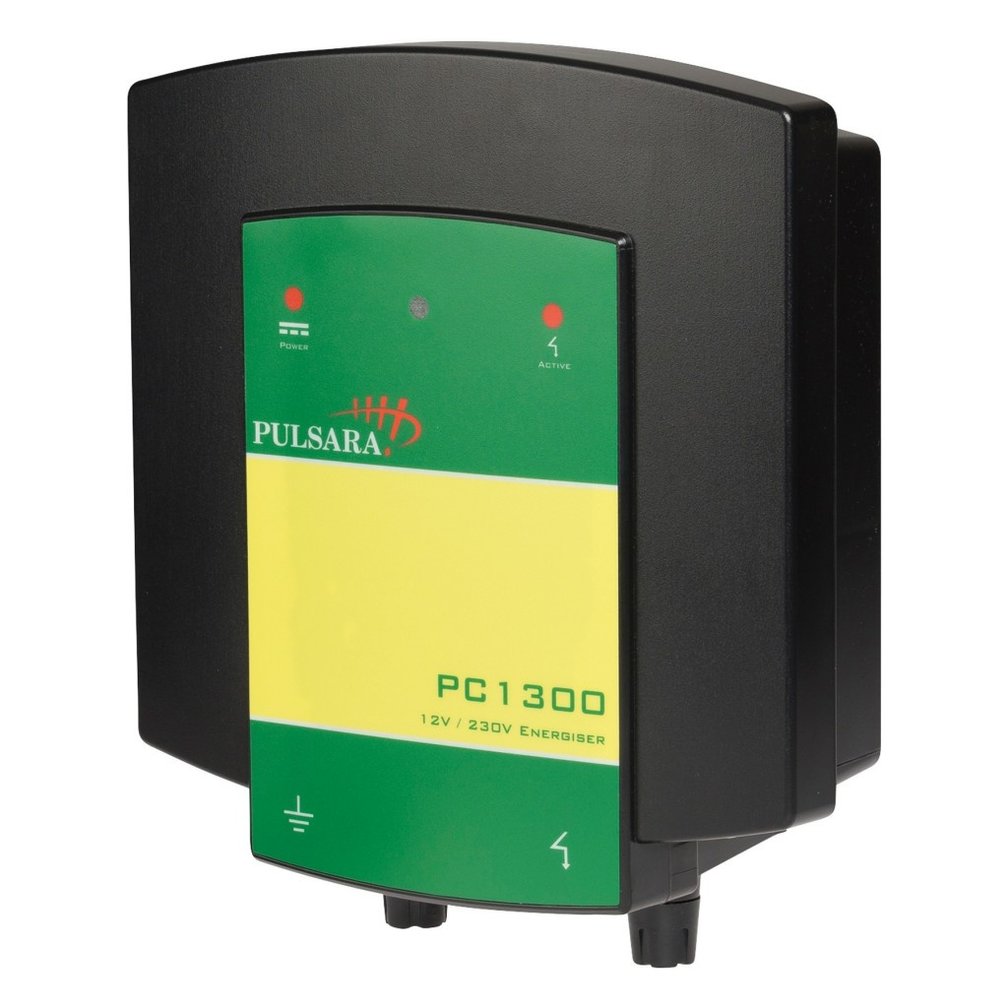 PC1300 Hybrid Energiser/Charger - 12V/230V
SKU: 306114
Free UK delivery from £60

Shipped from our warehouse in the UK

30 day returns
---
- Battey powered - Ideal for fences up to 7 km - Voltage 8,200 V - Charging energy 1.80 Joule Suitable for; horse - cattle - sheep - pig
---
PC1300 Hybrid Energiser/Charger - 12V/230V
Description
The Pulsara PC1300 can be used for fencing, horses, cattle, pigs and sheep. This hybrid energiser has a robust and a durable design, which is designed for long term use. The unit is designed for outdoor use, powerful and offers special features benefitting animal keeper.
Main Features:
12V/230V hybrid battery energiser, both mains as battery use (230V transformer not included)
Maximum fence length (no vegetation): 7 km
Output energy: 1.5 Joules
Maximum output voltage 8.200 Volt
LED status display
Integrated lightning protection
Night saving mode
Recommended number of earth rods: 2 meter
Battery function
Always after the most efficient option? The Pulsara PC1300 has 3 power saving modes; the battery save mode, the half power mode and the night saving mode. Ensuring clever use of these modes, you will guarantee a long lasting battery. Including also bright indicator lights, therefore always highly visible.
For animals that are used to moving behind a fence, the unit does not need to deliver a current pulse as often (half power). Pulsara's PC1300 has a special function which reduces the frequency of pulses on the fence. This reduces the power consumption of the battery and prolongs its life. The unit is very easy to connect and is optimally protected against theft due to its dark protective colour.
Mains function
Next to the battery function of the Pulsara PC1300, it can also be used as a mains energiser. For this energiser to be used as a mians energiser, you need the 230V adapter(article number 058709). This adapter is sold seperately.
The Pulsara PC1300 is equipped with a built-in lightning diverter. When plugged in a mains socket, there is a risk for short circuit when lightning strikes the fence. However, since this energiser is equipped with a lightning diverter, there is limited risk for a short circuit.
Installation
For installation of the installation of the PC1300 Pulsara mains energiser we recommend 2 meter earth rods. There is no special combination of earth rods recommended, as long the total length of earth rods is 2 meter. In general the rule of thumb for earthing of the energisers is 1 meter per output joule. As the PC1300 Pulsara energiser has a maximum output joule of 1.5, the recommended earthing is 2 meter. Choosing for less earthing could impact the performance of the energiser, having more does not impact the performance.
Details Pulsara electric fence PC1300:
Battery control indicator
Charge energy (J): 1.8
Pulse energy (J): 1.5
Length stranded - max. length (km): 7
Length stranded - with light vegetation (km): 3
Durable and safe design
UV-protected housing
Fully insulated housing
Robust and impact-resistant housing
Night-saving mode
| | |
| --- | --- |
| Recommended number of earth stakes: | 1 x 1 m |
| Stored energy (J): | 1,8 |
| Output energy (J): | 1,5 |
| Singlewire Distance - max length (km): | 7 |
| Multiwire Distance - ideal conditions (km): | 3 |
| Multiwire Distance - with light growth (km): | |
| Multiwire Distance - recommended (km): | 0,5 |
| Grid area (Hectare / Acre): | - |
| Current consumption (V/ mA): | 125/70 |
| Current consumption safemode (mA): | - |
| 9V/ 12V connection: | 12V |
| Ideal for/ keeping out: | Horses, cattle, sheep, pigs |
Need help? Contact our experts!
Phone: 0121 281 8163
Reviews