S6 Solar fence engergizer incl. Lithium battery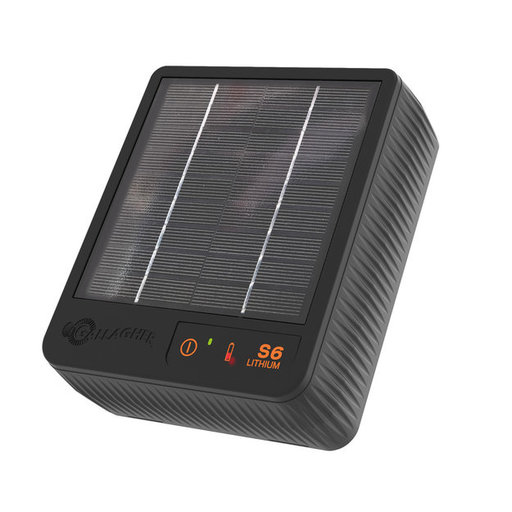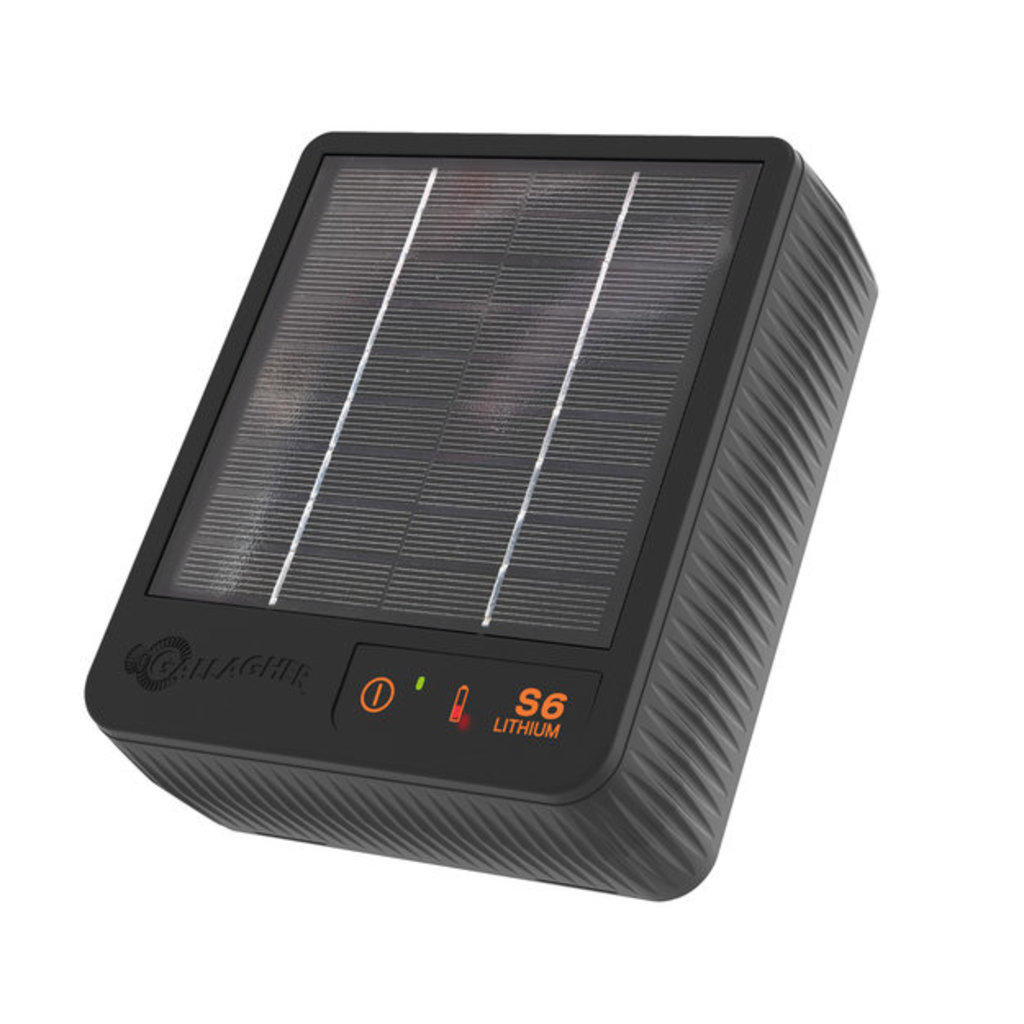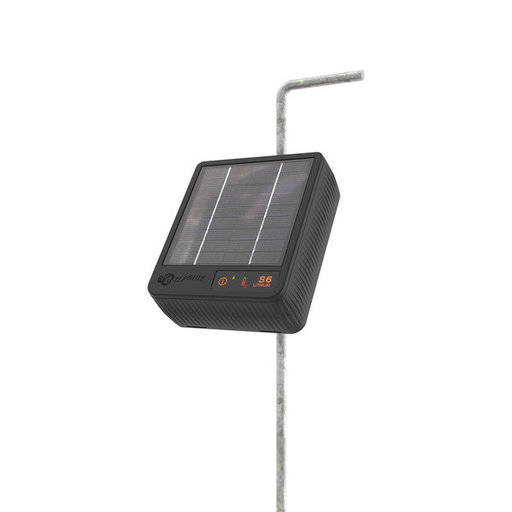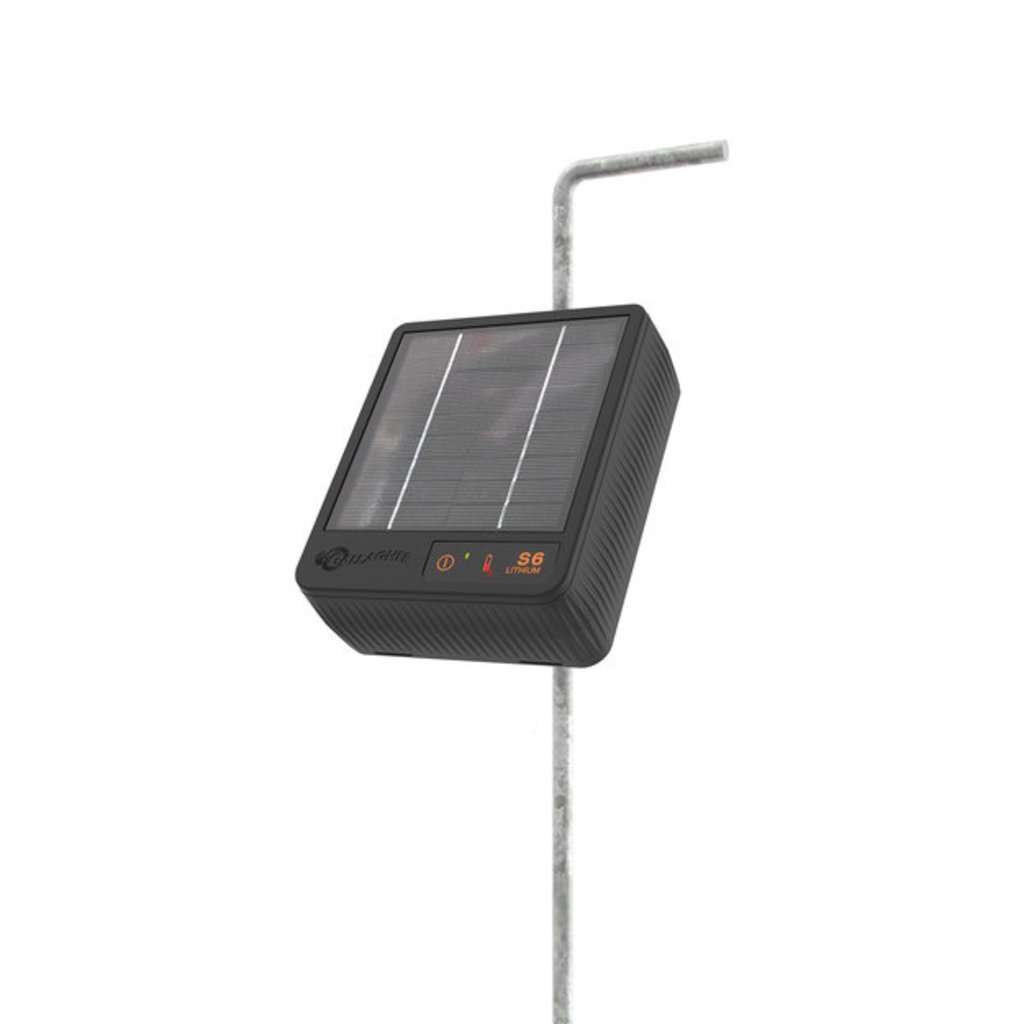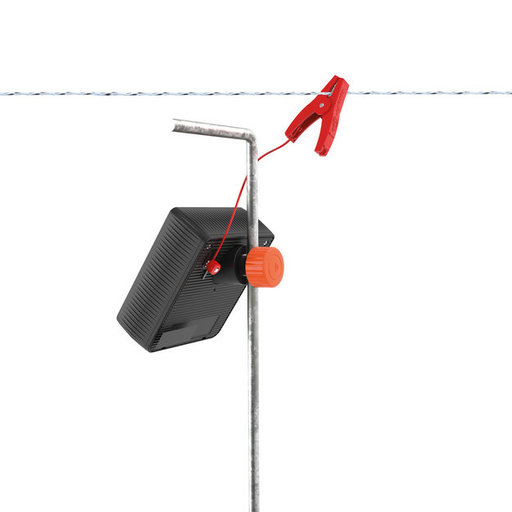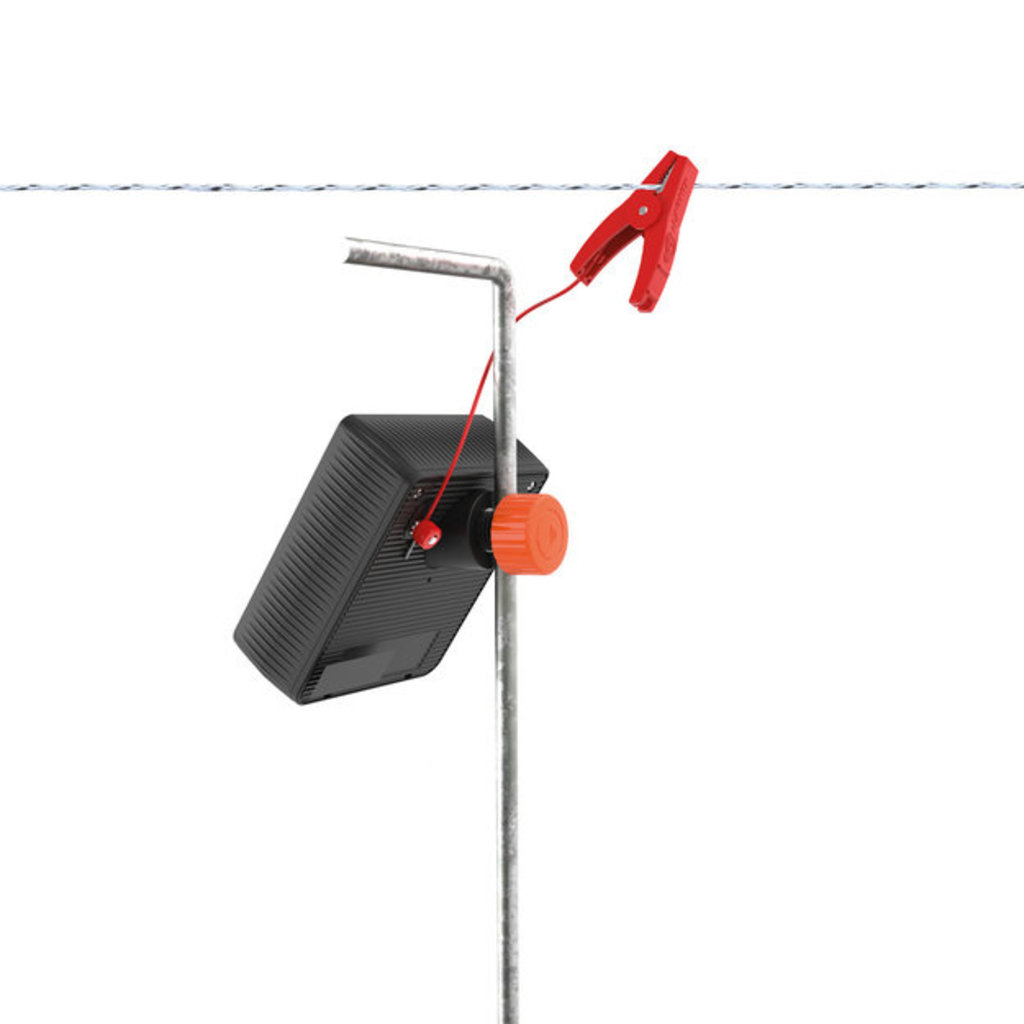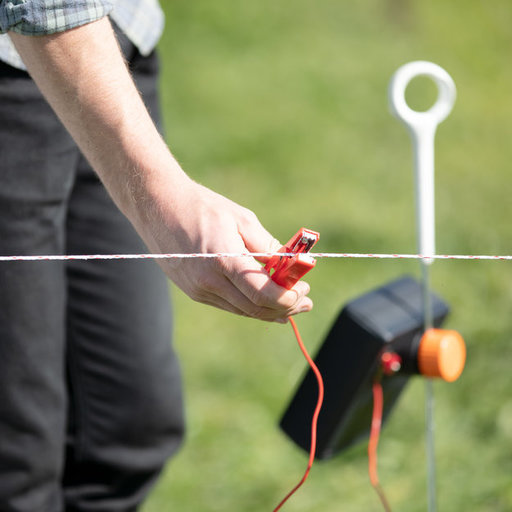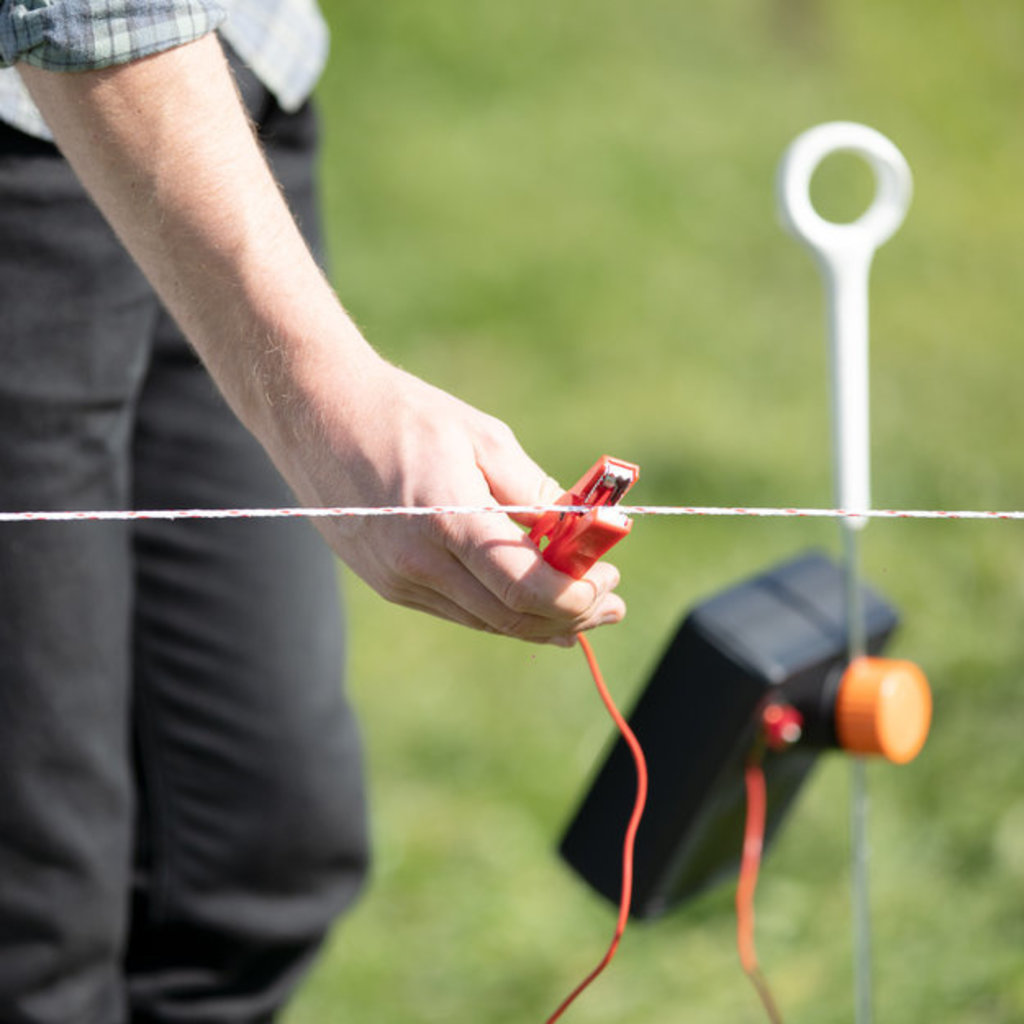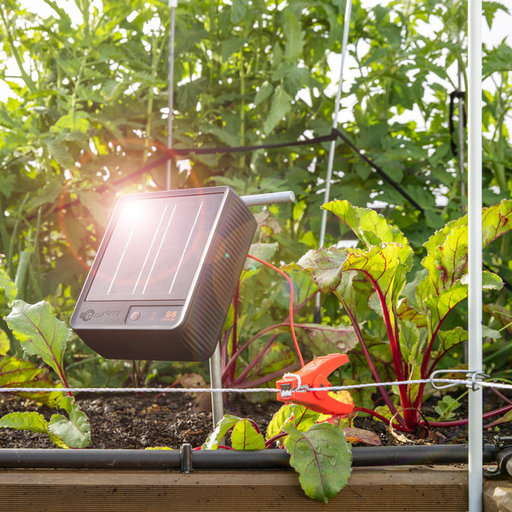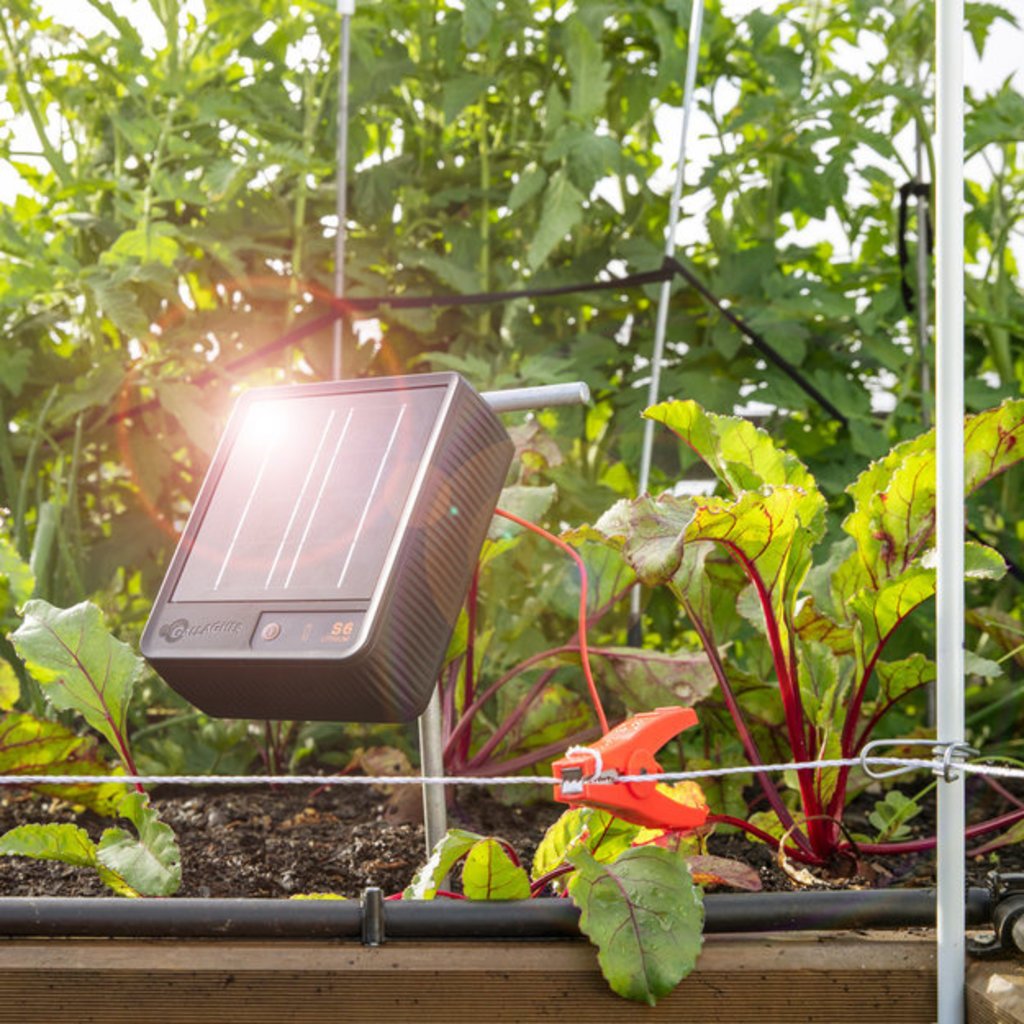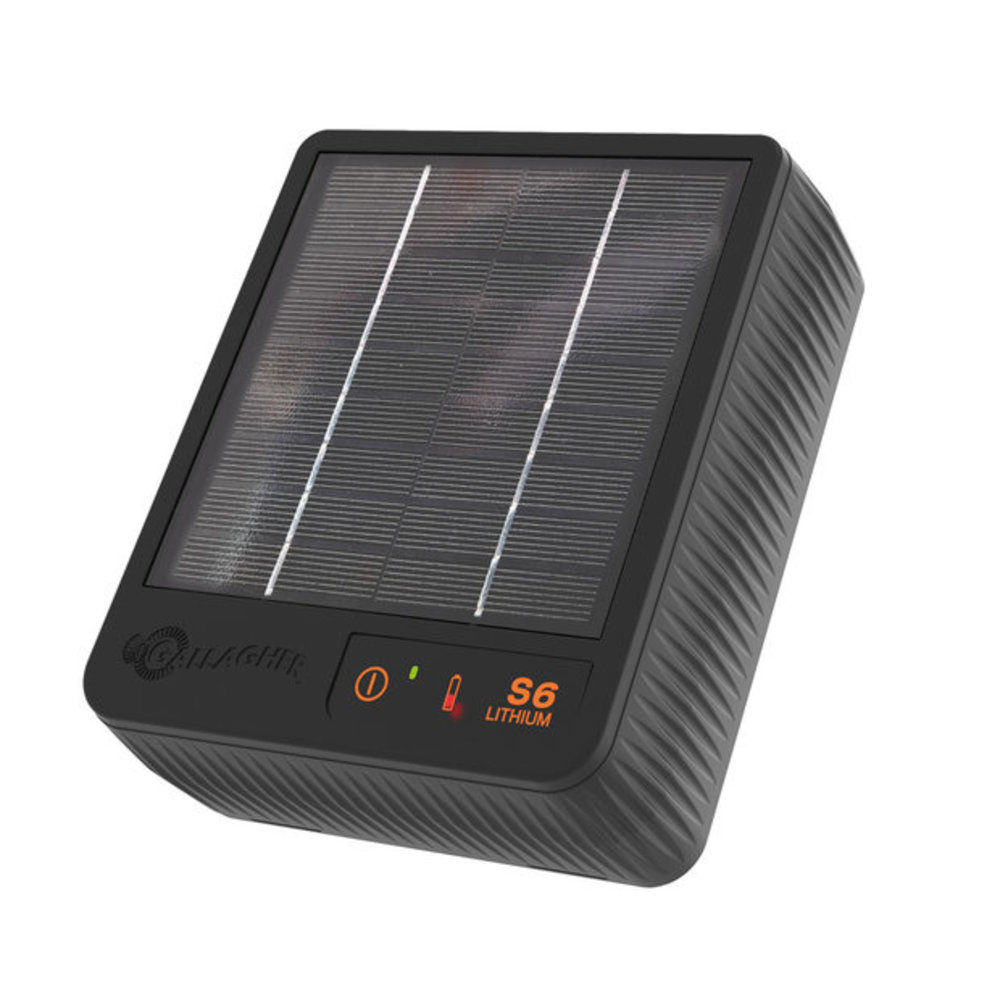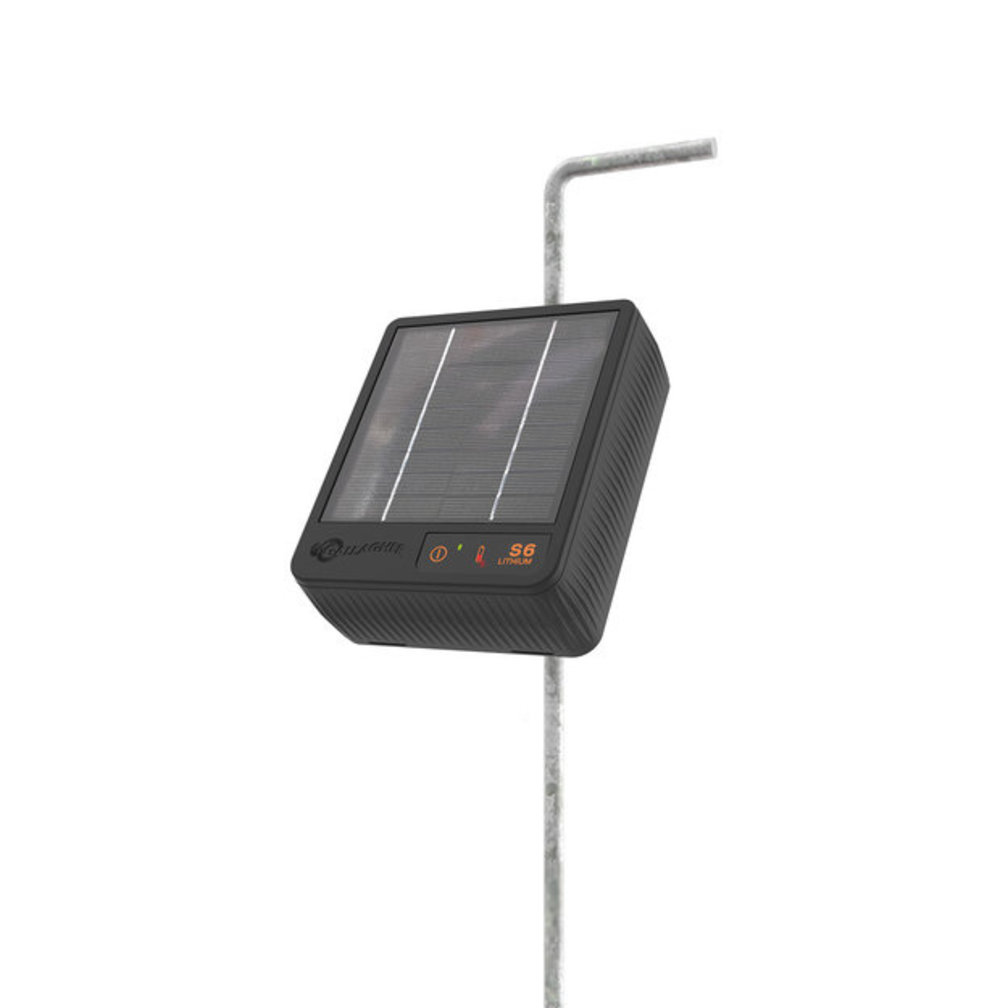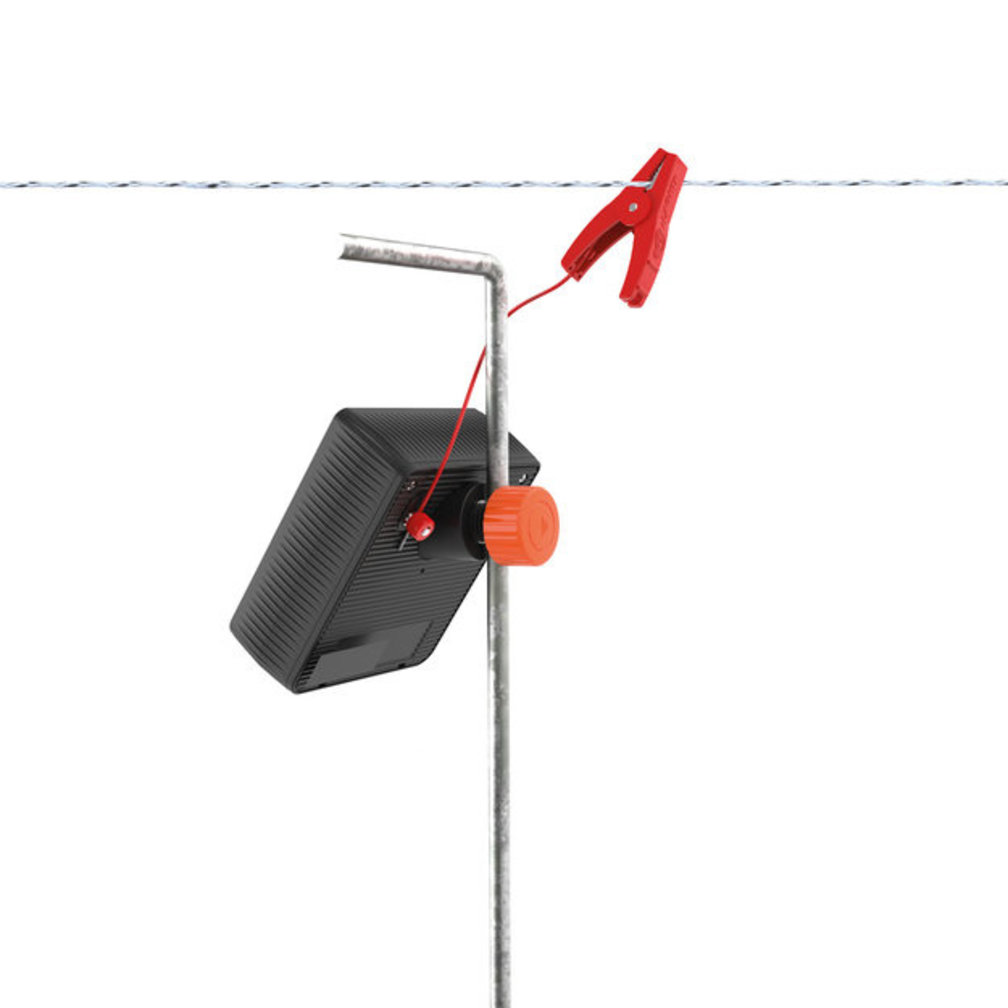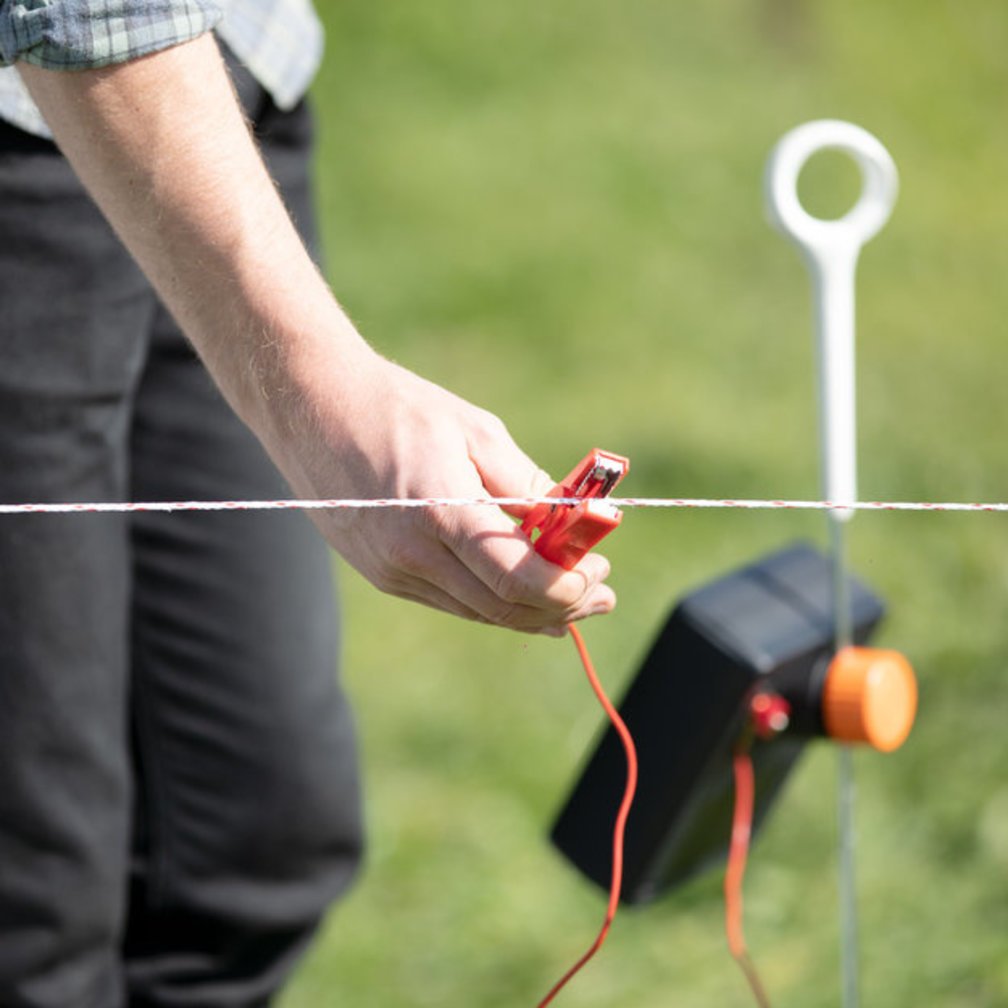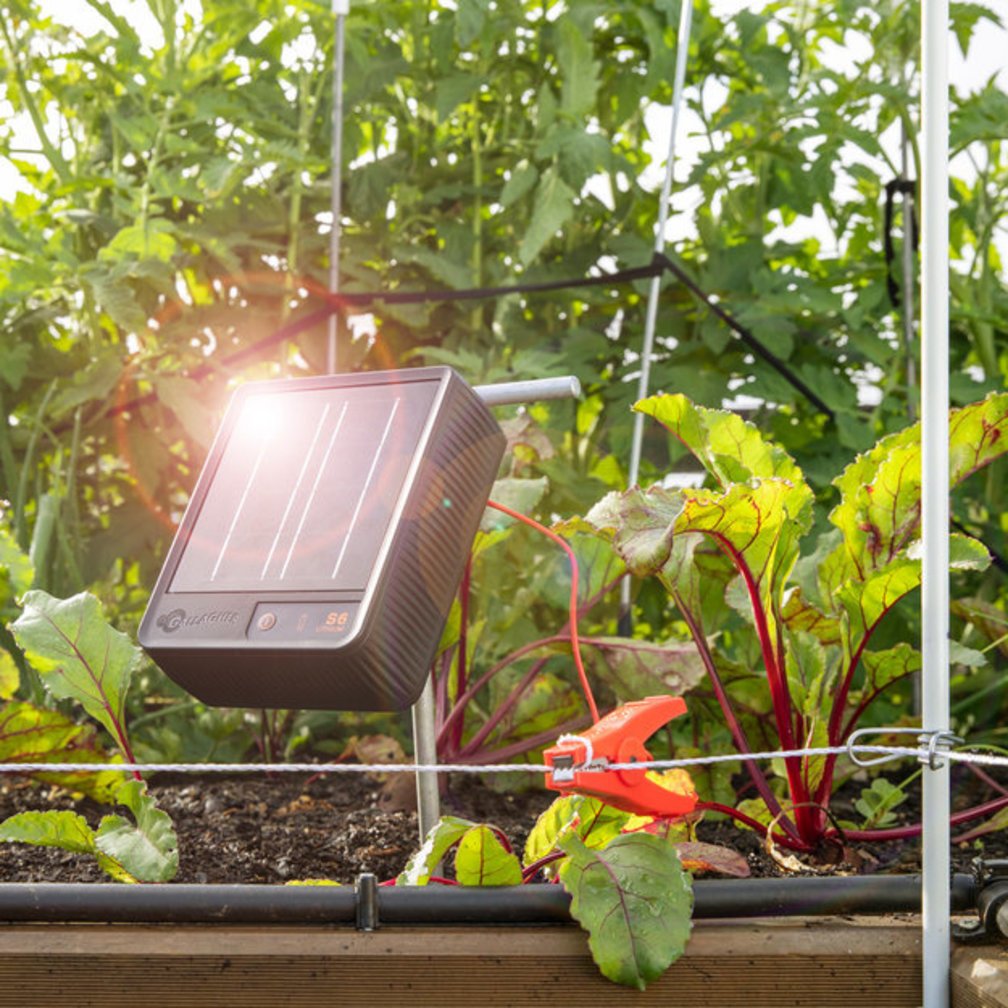 S6 Solar fence engergizer incl. Lithium battery
SKU: 349008
Free UK delivery from £60

Shipped from our warehouse in the UK

30 day returns
---
- Test 30 days risk-free! - Brand quality from Gallagher - 7-year warranty! - Solar power - ideal for fences up to 1 km - Voltage 7,500 volts - pulse energy 0.06 joules Dog - Cat - Pets - Herons
---
Gallagher S6 Solar fence engergizer incl. Lithium battery
Description
The Gallagher Electric Fence Solar unit S6 with Li-Battery is a small but powerful model. Ideal for smaller gardens to prevent dogs and cats from escaping. The S6 is simple to assemble and easily attaches to an iron post or ground stake, therefore requiring minimal maintenance.
Top features of the Gallagher S6:
Another new feature is that the grounding runs through the metal posts of the pasture fence to which the S6 can be attached to. The unit is easy to move. By pulling the stake out of the ground, the earthing and the electric fence unit are moved at the same time - no separate earth cable is needed. Another advantage of the higher mounted electric fence is that the solar panel gets more sun or daylight and thus provides more and longer power.
Solar = daylight:
The term "solar device" is possibly a little misleading, because this device also works perfectly in normal daylight (without sun). What's more - it even works for up to 3 weeks without direct sunlight!

Protect your pets. Protect your garden.
Keep your pets in the garden and pests out with a safe and effective electric fence solution.
Easy to install and maintain
Simply mount on a suitable metal post (max 13mm) and connect to your fence. Includes fence cable, rechargeable lithium battery and solar panel.
Set and forget: 24/7 power supply
The high quality solar panel charges the internal lithium battery to maintain power to the fence - no need to change batteries or recharge manually.
Long-lasting, reliable performance
Unprecedented battery voltage provides superior, long-lasting garden and pet protection.
Designed for the outdoors - rain, hail or shine.
Waterproof housing with built-in lightning protection ensures consistent performance in all weather conditions.
Compact, unobtrusive design
Easy to install in any location and relocate as needed.
Details Gallagher Energiser S6 (Solar):
Voltage at 500 Ohm load (V): 1000
Open circuit voltage (V): 7500
Solar cell with 2.2 Watt for faster charging
Battery: Lithium 3.2V - 6 Ah
Long-lasting battery performance
Battery control indicator
Waterproof housing
Quick and easy to install
Very light, less than 1 kg
Area size (hectare/acre): 0.1/0,25
Battery power consumption (V/mA): 3.2V 39/29 (day/night)
Now with 7 years Gallagher warranty!
Gallagher quality
To ensure you get a quality product when you buy the S6 Solar energiser, Gallagher has a unique testing procedure.
Firstly, Gallagher puts its energisers through some extreme tests during their development. All energisers are dropped from a height of 1 metre. Each side of the energiser falls onto a hard concrete surface. The requirement of this test is that the device still functions and is protected by its housing.
Secondly, the model is subjected to a temperature stress test. The power supply unit should still function at -80 °C and +180 °C.
If the model passes these tests, it is ready for production.
To ensure that your new model delivers what it promises, it is tested for 24 hours before shipping. This ensures that it functions properly.
Need help? Contact our experts!
Phone: 0121 281 8163
Reviews