3x Earthstake/Earth Rod 1.0 m + Earth Clamp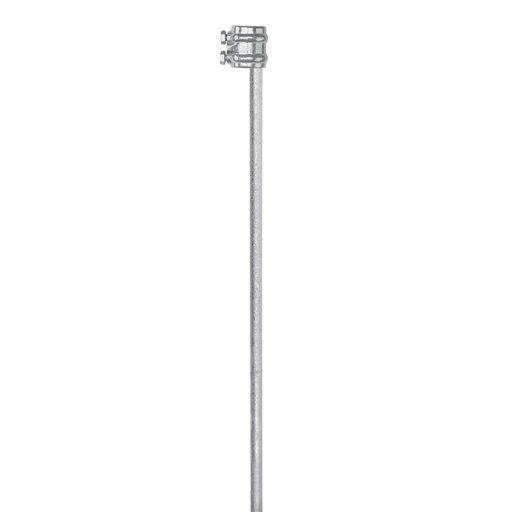 3x Earthstake/Earth Rod 1.0 m + Earth Clamp
SKU: 029020
Free UK delivery from £60

Shipped from our warehouse in the UK

30 day returns
---
Gallagher earth rods are galvanised for long life and excellent conductivity. Without a proper Earth System your energiser will not perform.
---
Gallagher 3x Earthstake/Earth Rod 1.0 m + Earth Clamp
Description
3x Gallagher earth rod/earth stake - 1 m + earth clamp
Proper earthing of the device is essential for the function of a pasture fencing device. A well-functioning earthing system consists of earth rods with associated earth clamps. The clamps make it easier for you to connect the earth cable to the earth rod. Use only galvanised earth rods and earth clamps, as they are more conductive.
Also use earth rods of the correct length - to match the power of your electric fence. The length of the earth rods and the number required depends on the electric fence unit used.
Our recommendation:
Portable energisers: minimum length 0.5 m
12V energisers: minimum length 1 m
Mains-powered devices: minimum length 1.7 - 2 m

Expert Tip:
Always drive the earth rods into damp soil.
Keep a distance of 3 m between the individual earth rods.
Only use rustproof earth rods - rust has an insulating effect and impedes the voltage return to the electric fence unit.
Need help? Contact our experts!
Phone: 0121 281 8163
Reviews