S12 Solar Powered Energise/Charger incl. Battery (6V)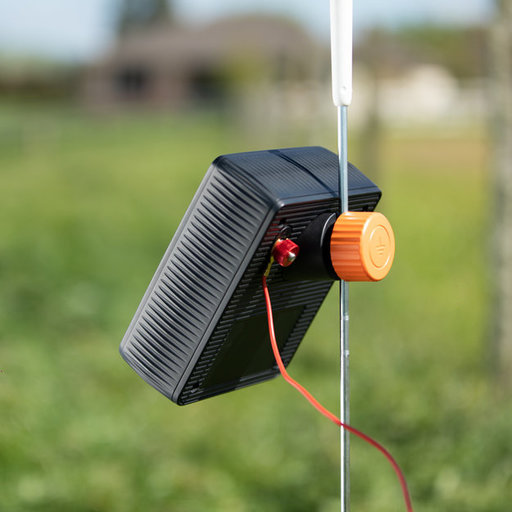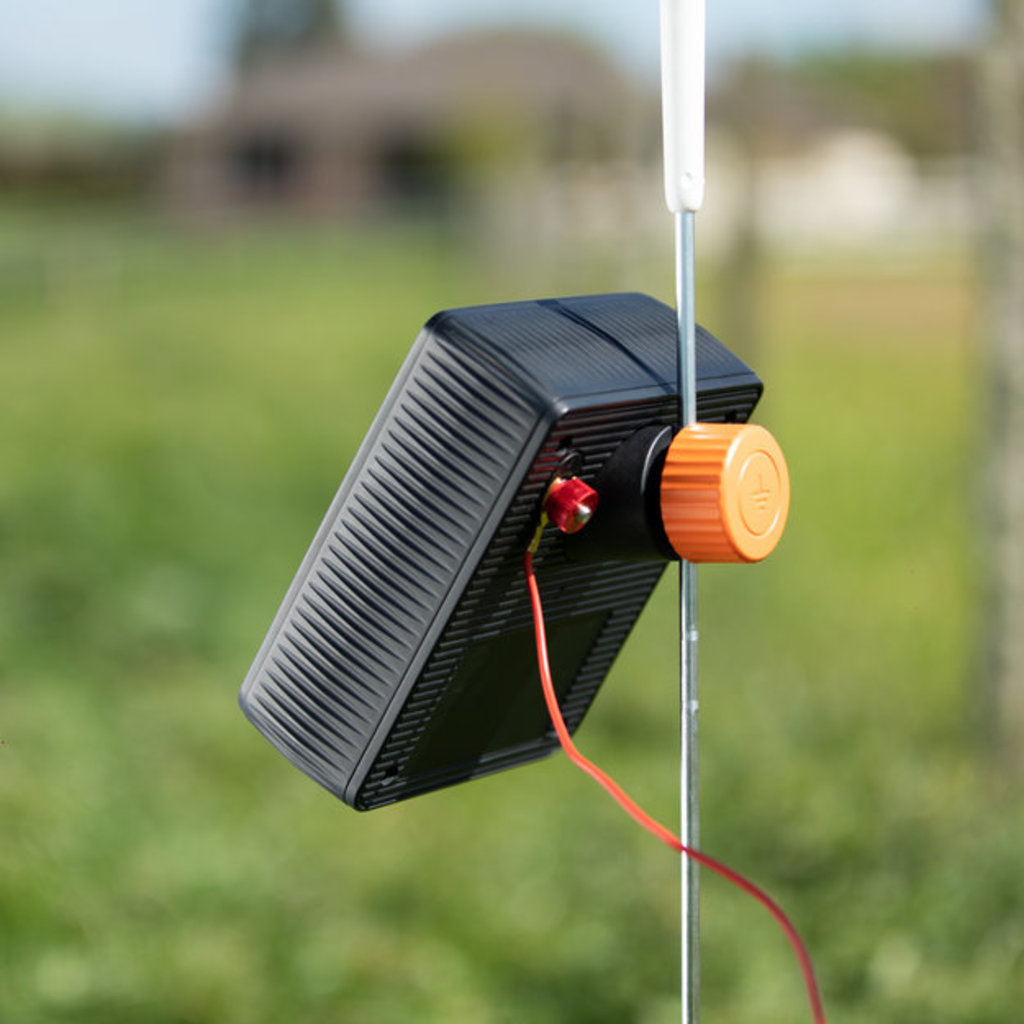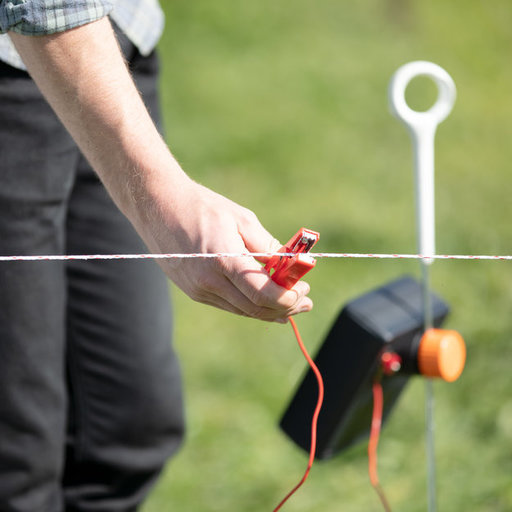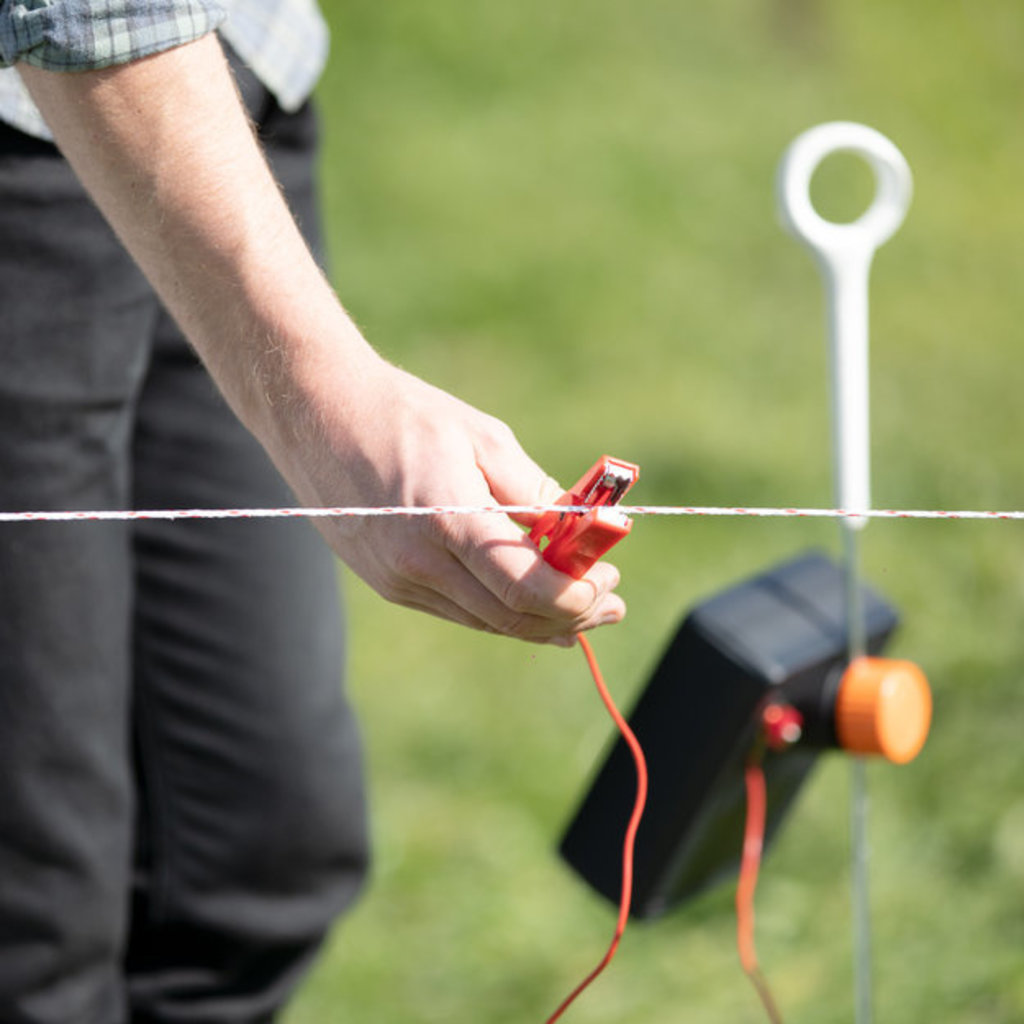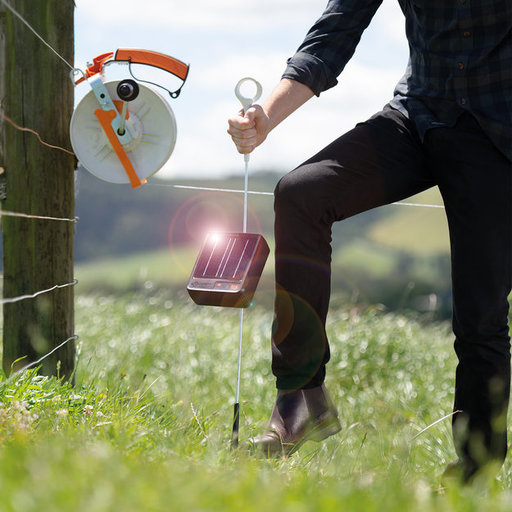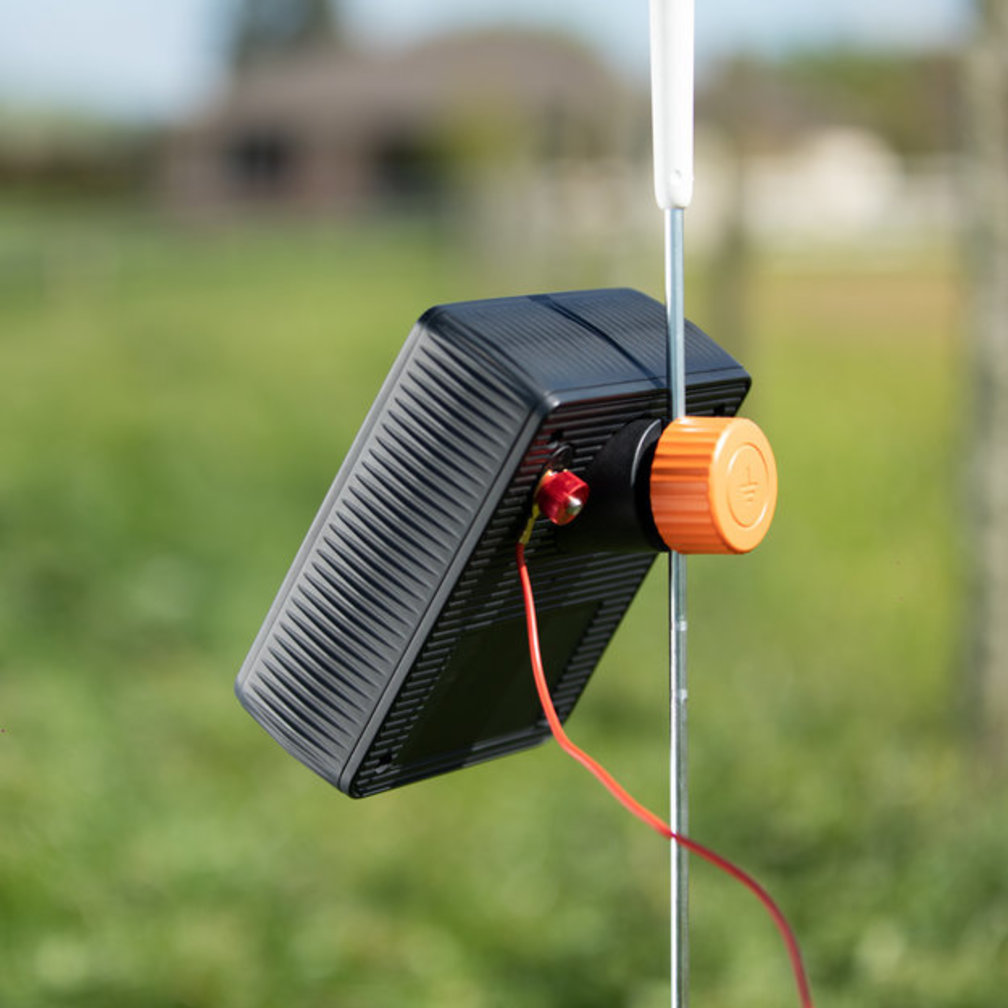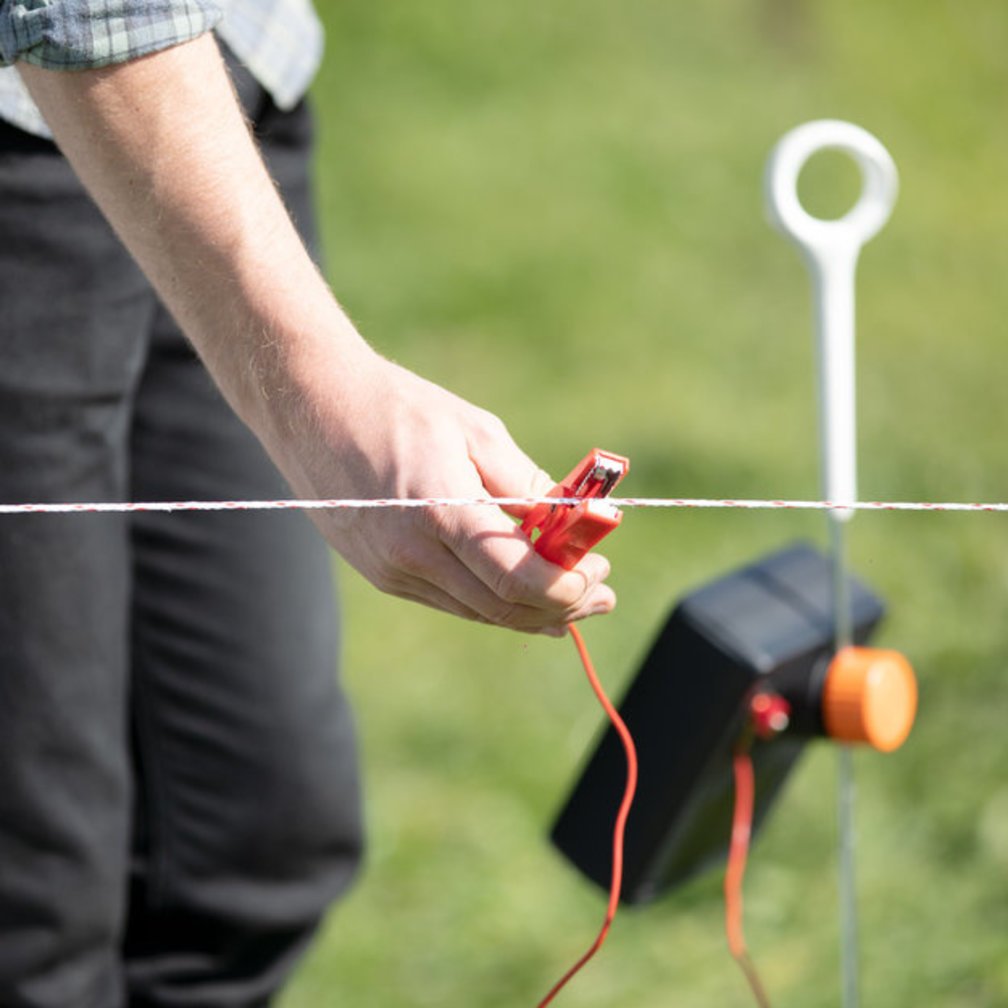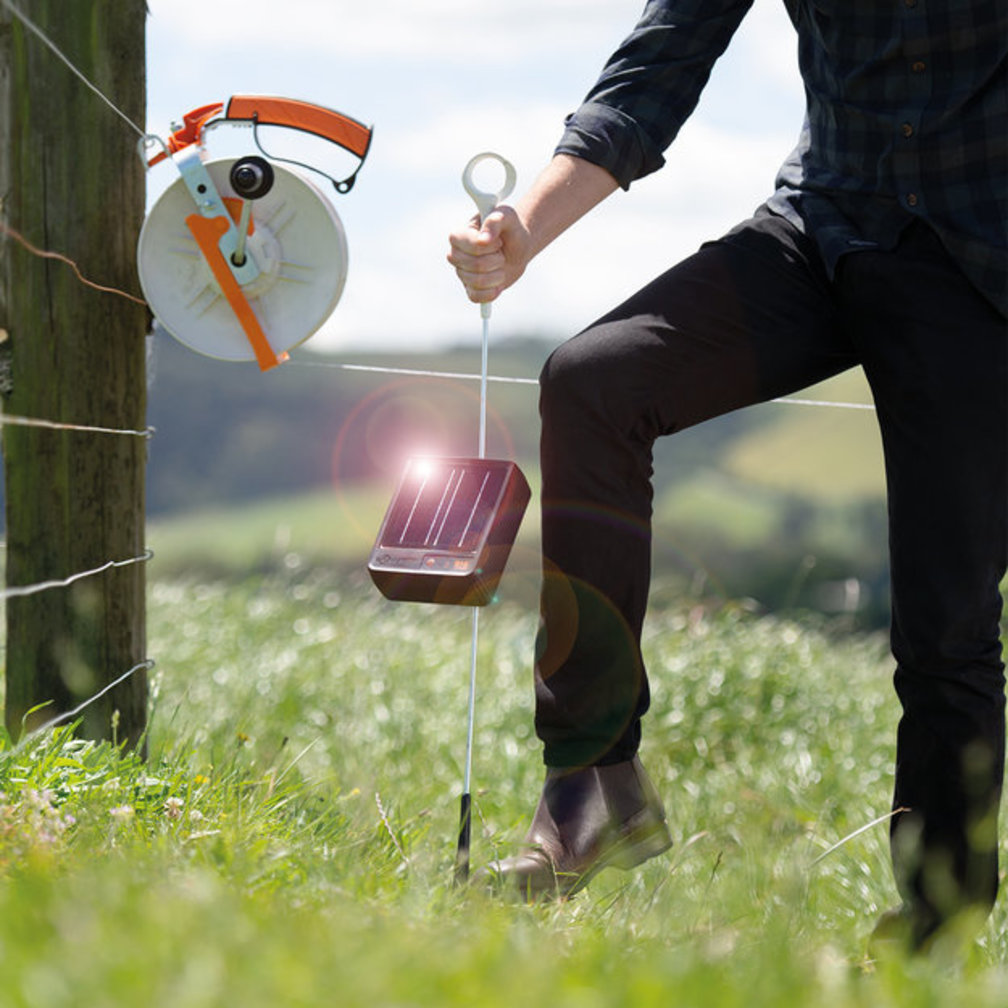 S12 Solar Powered Energise/Charger incl. Battery (6V)
SKU: 349015
Free UK delivery from £60

Shipped from our warehouse in the UK

30 day returns
Currently not available - Available upon request
---
- Solar Power - Ideal for fences up to 3 km - Voltage 9,200 V - Charging energy 0.08 Joule - 7 year warranty! Suitable for; Horses - Cattle - Sheep - Pigs - Goats
---
Gallagher S12 Solar Powered Energise/Charger incl. Battery (6V)
Description
The new model S12 is the new sister of the S10 - only even better. The application of the S12 is generally the same as the S10; however, the S12 weighs less than the S10 and produces a stronger pulse.
Top features of the Gallagher S12:
Suitable for fencing up to 3 km.
Ideal for horses, cows, sheep, goats & pigs.
Suitable for strip grazing & portable fencing.
Easy to transport and install.
Requires minimal maintenance.
Works for up to 3 weeks without sun.
Solar 7-year warranty.
Simply mount on a suitable metal post (max 13mm) and connect to your fence.
Includes fence cable, rechargeable lithium battery and solar panel.
Set and forget: 24/7 power supply.
The S12 solar unit is a compact, portable and extremely reliable electric fence - proven in practice. The integrated lithium battery, intelligent electronics and robust construction combine to provide excellent performance. With built-in grounding (unit attaches to a metal stake) and advanced solar technology, Gallagher has taken portable electric fencing to a new level. The unit is ideal for strip grazing for example in your horses pasture and when moving the fences frequently to allow your horses or cows access fresh grass. An easy to move unit, by simply pulling your attached earth stake out of the ground, the earthing and the electric fence unit are moved at the same time.
Designed for all weather conditions. The built-in waterproof design and lightning protection ensure constant performance throughout all weather conditions rain, hail or shine, you name it. This device will continue to do what its designed for.
TIP: By mounting the solar device on a higher earth stake, this increases the solar panel to get more sun and daylight therefore providing more power to your device.
PLEASE NOTE: Does not include Earthing Stake (1 x 0.5 m).
Details Gallagher Electric Fence S12 (Solar):
Voltage at 500 Ohm load (V): 1700
Open circuit voltage (V): 9200
Stored energy:0.08 J
Solar cell with 2.2 Watt for faster charging
Battery: Lithium 3.2V - 6 Ah
Long-lasting battery performance
Battery control indicator
Waterproof housing
Quick and easy to install
Very light, less than 1 kg
Area size (hectare/acre): 0.75/1.5
Battery power consumption (V/mA): 3.2V 39/29 (day/night)
Now with 7 years Gallagher warranty!*
View here how to install the S12: Installation
Need help? Contact our experts!
Phone: 0121 281 8163
Reviews