PB120 Battery Energiser/Charger - 9V/12V, including earth stake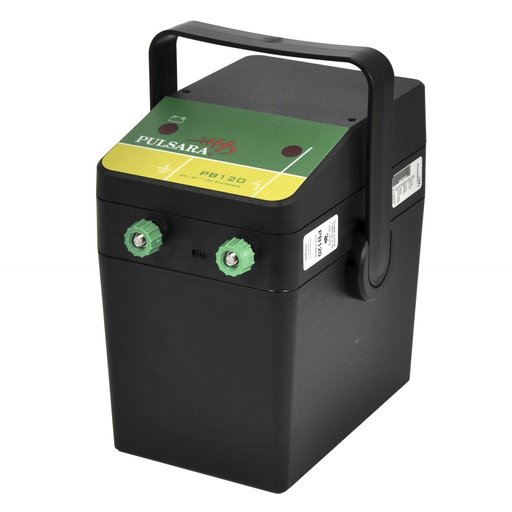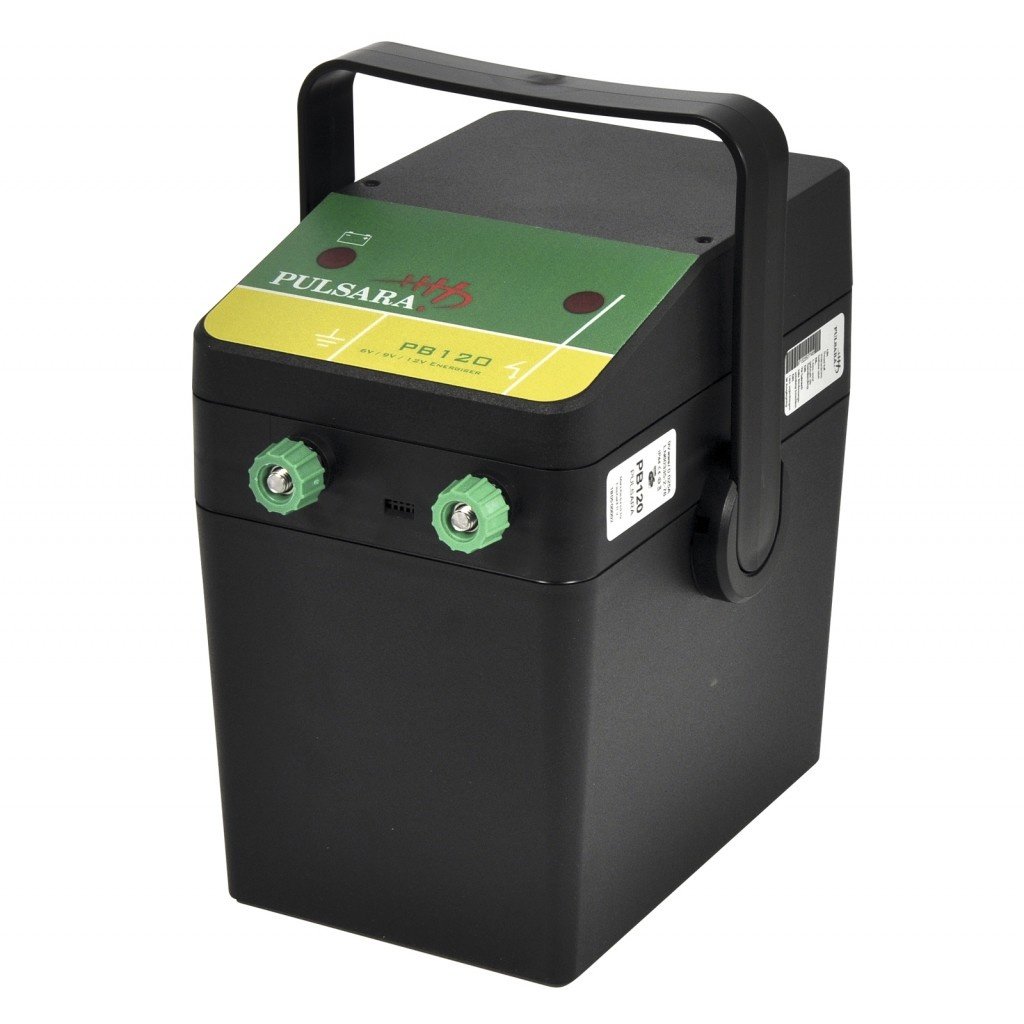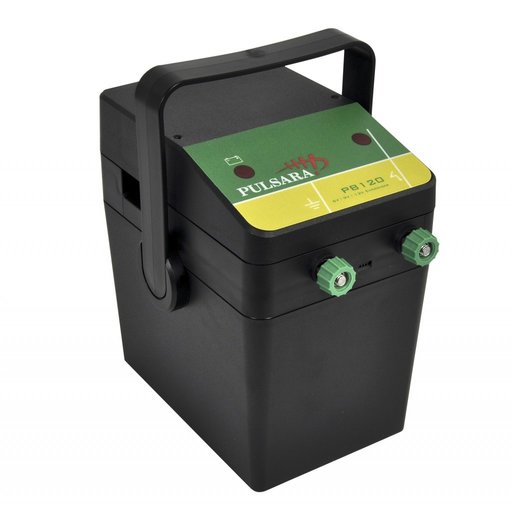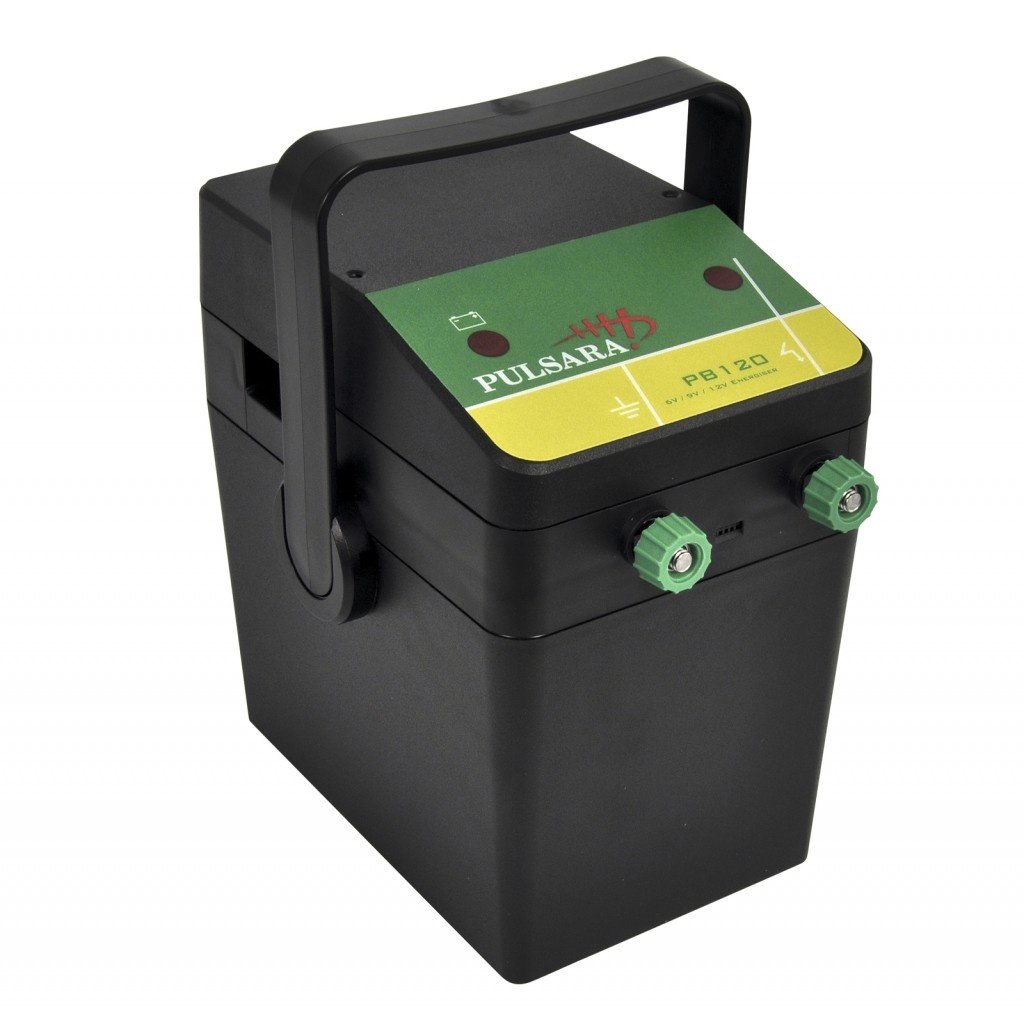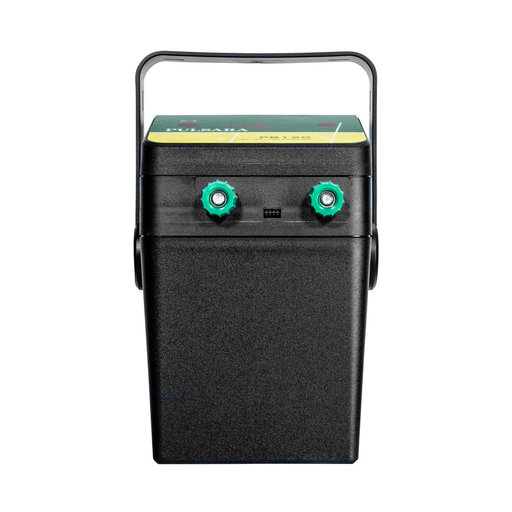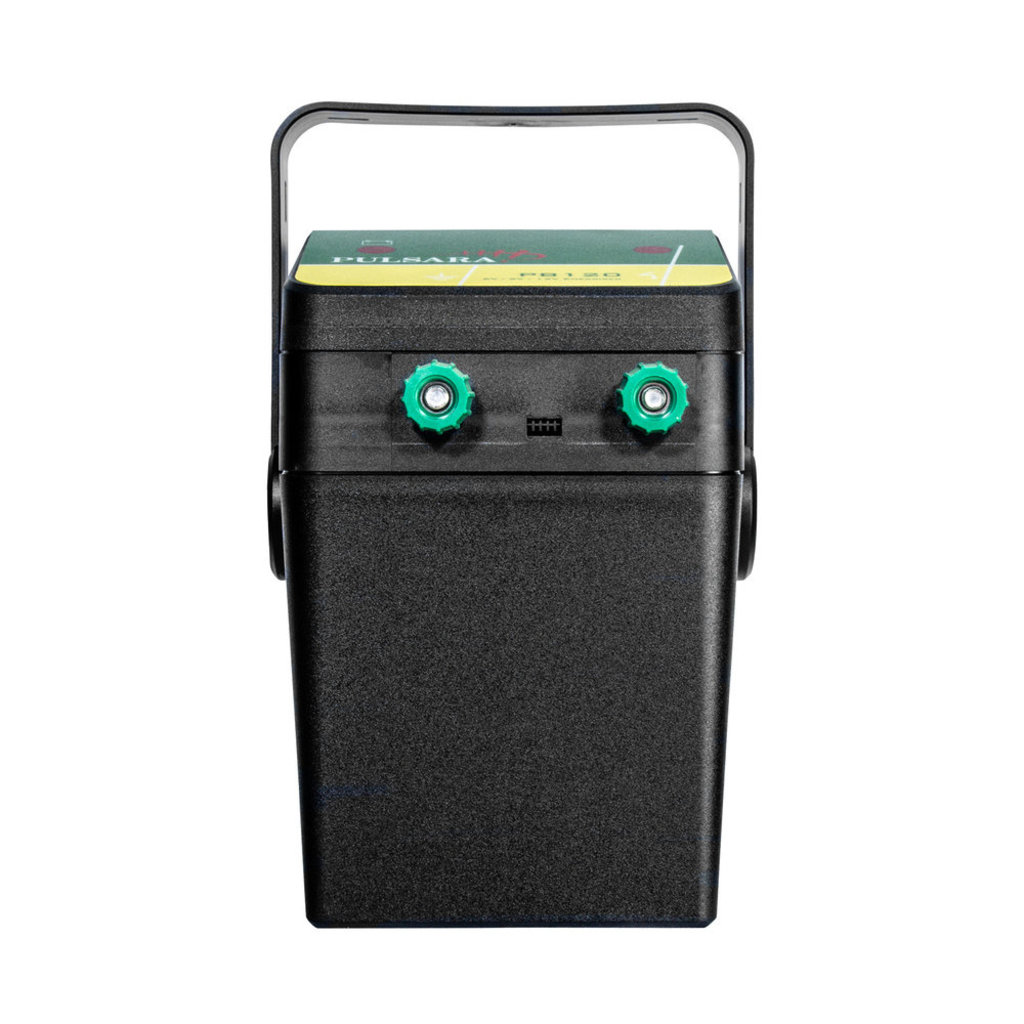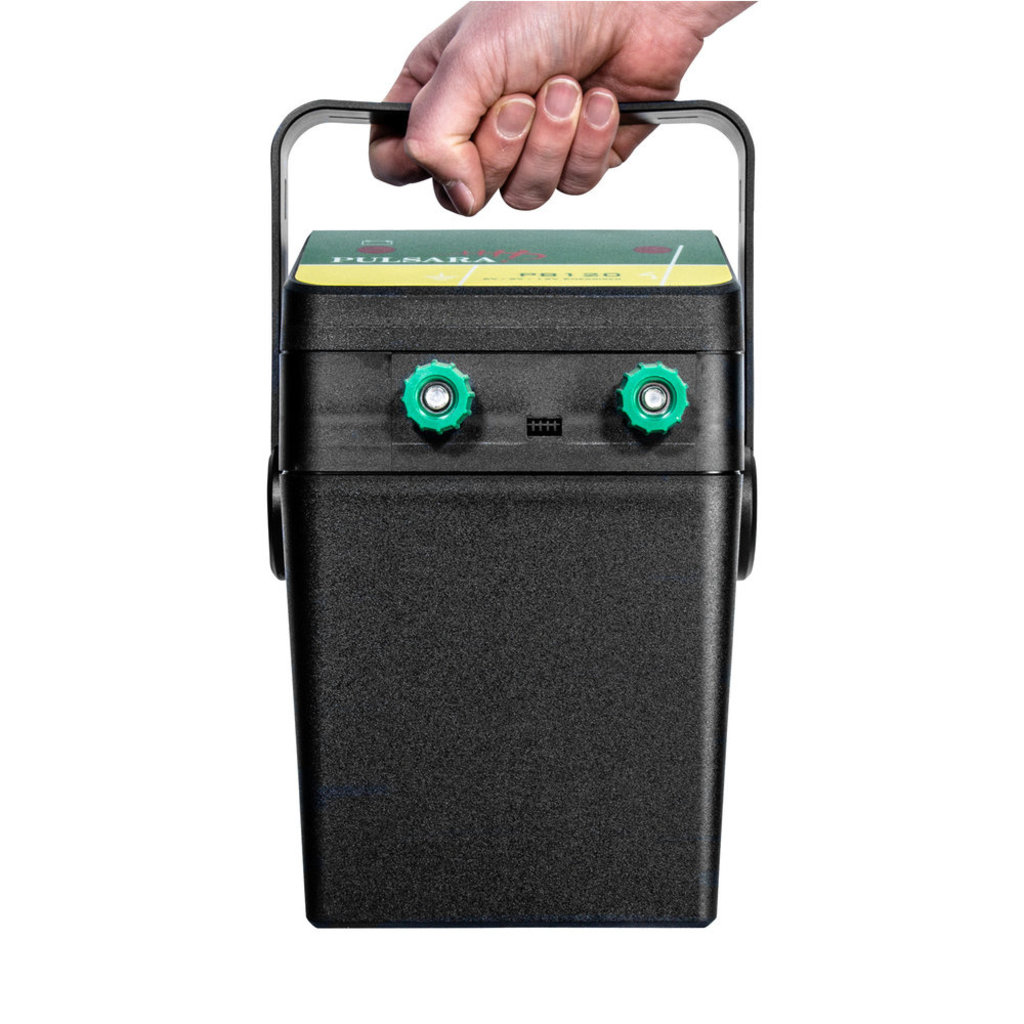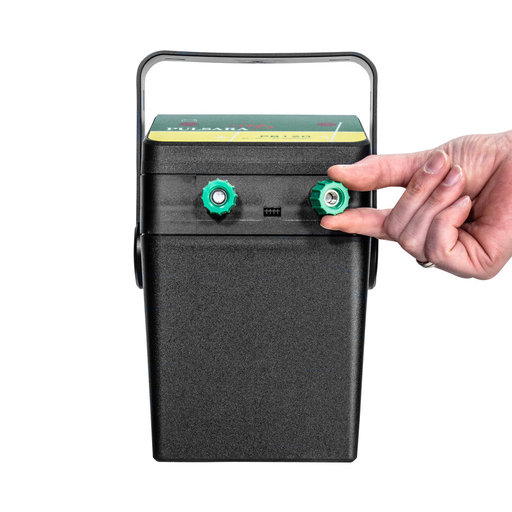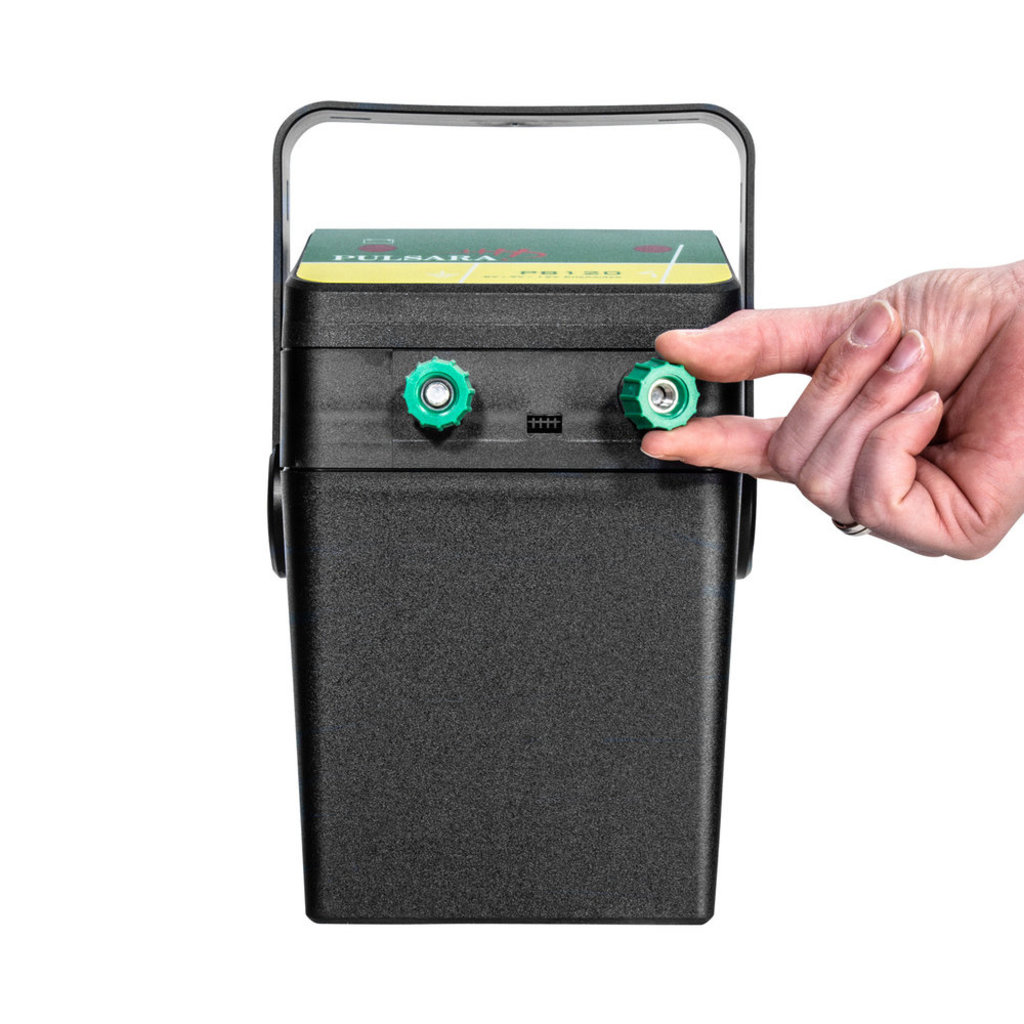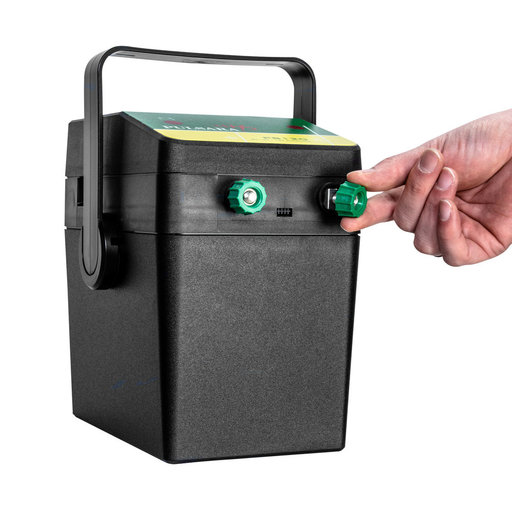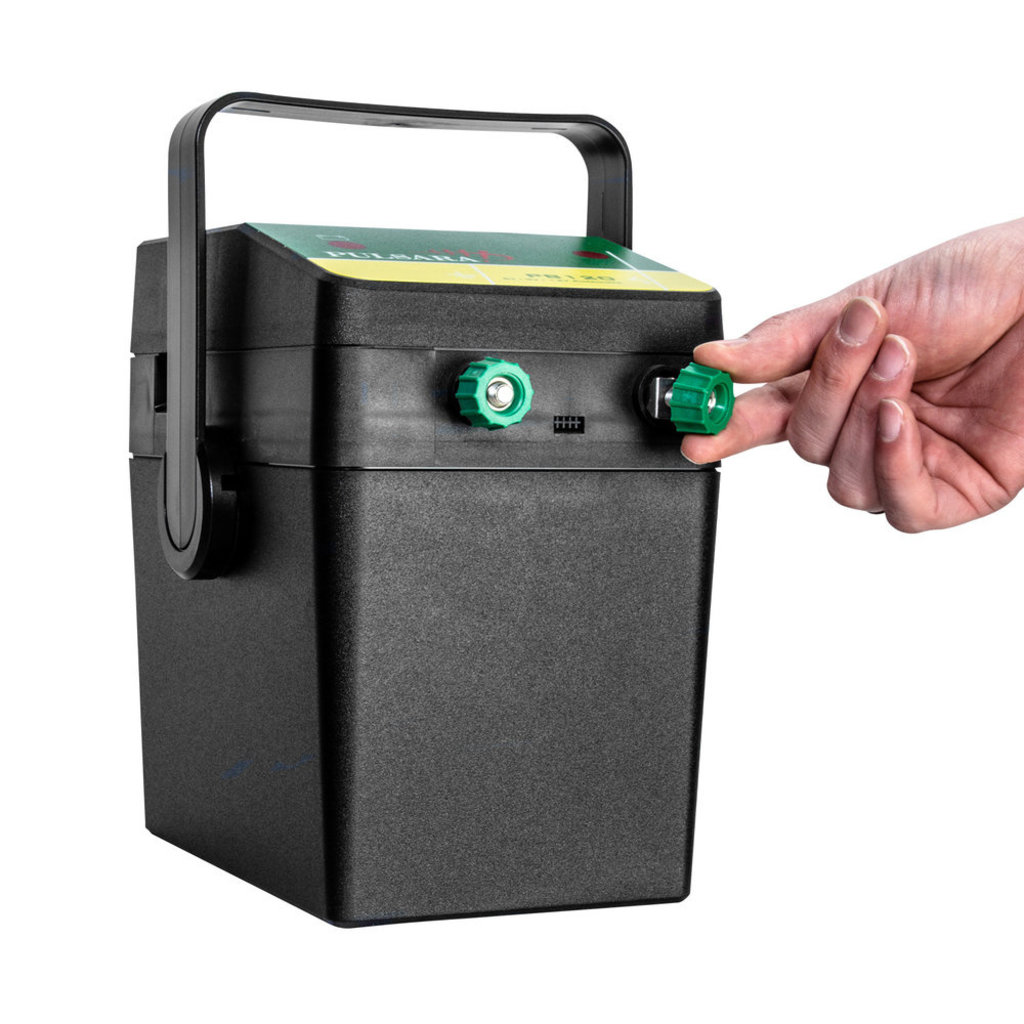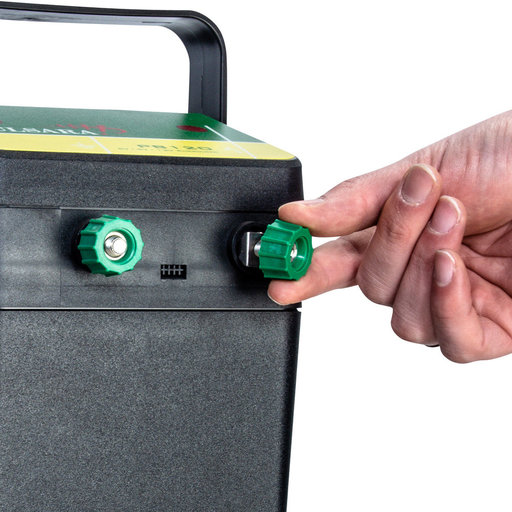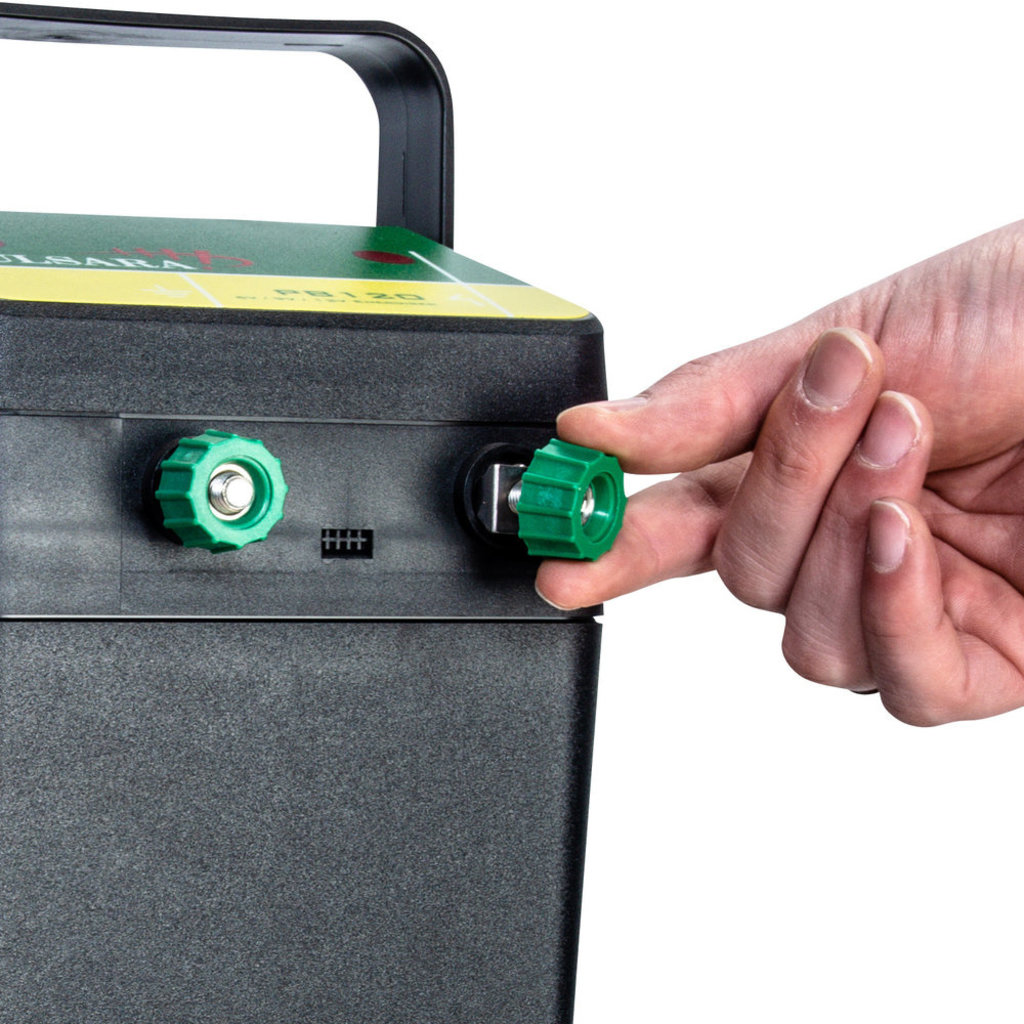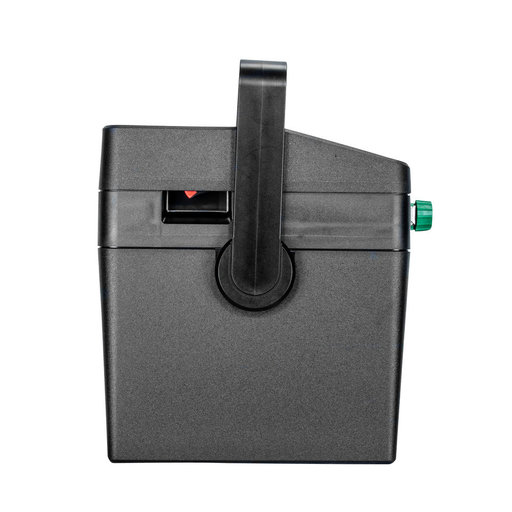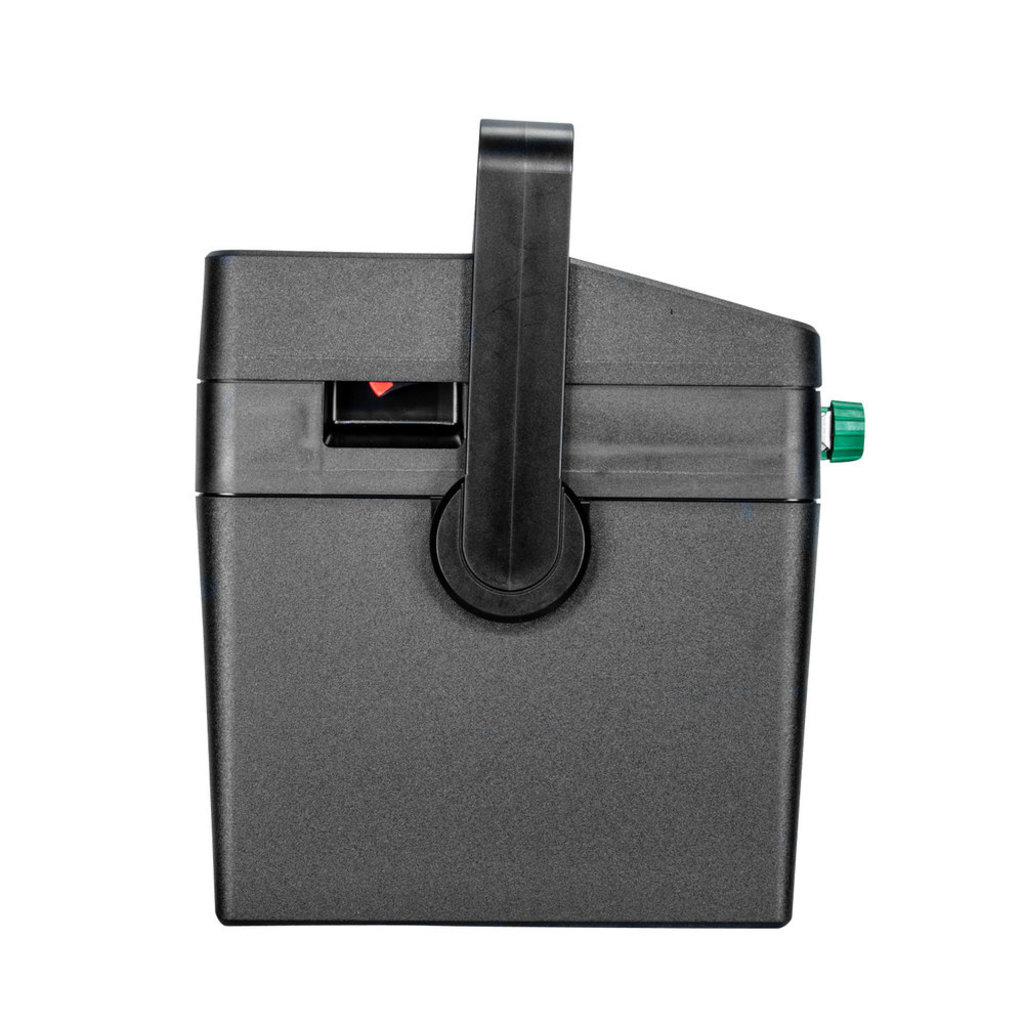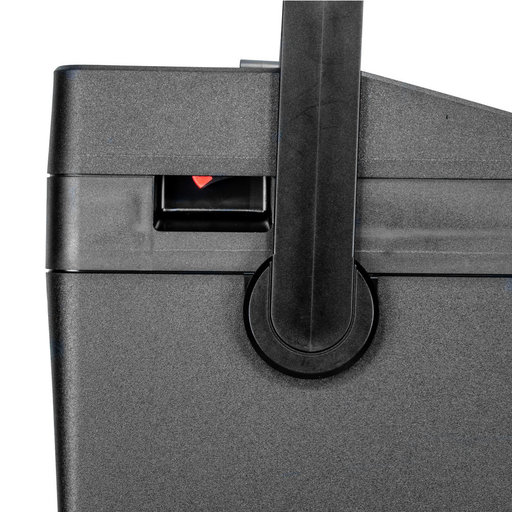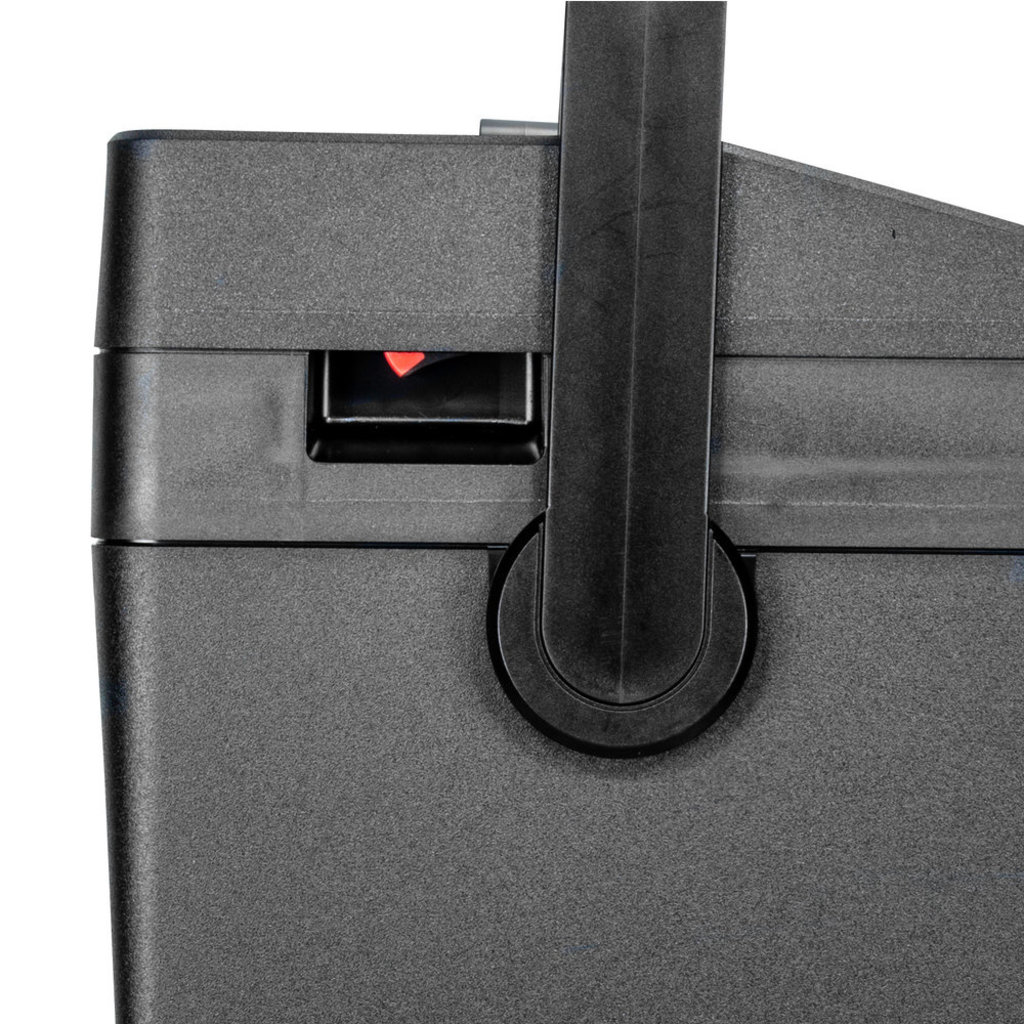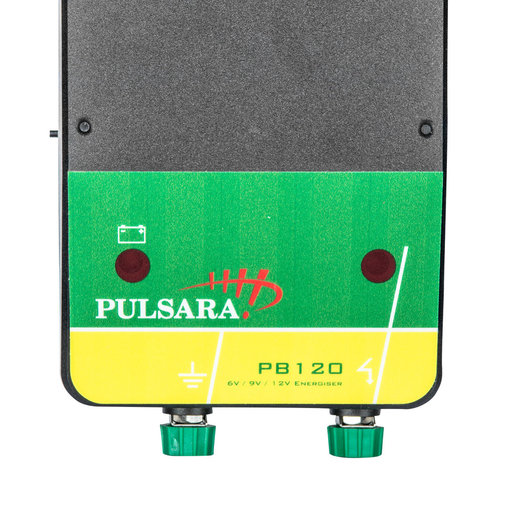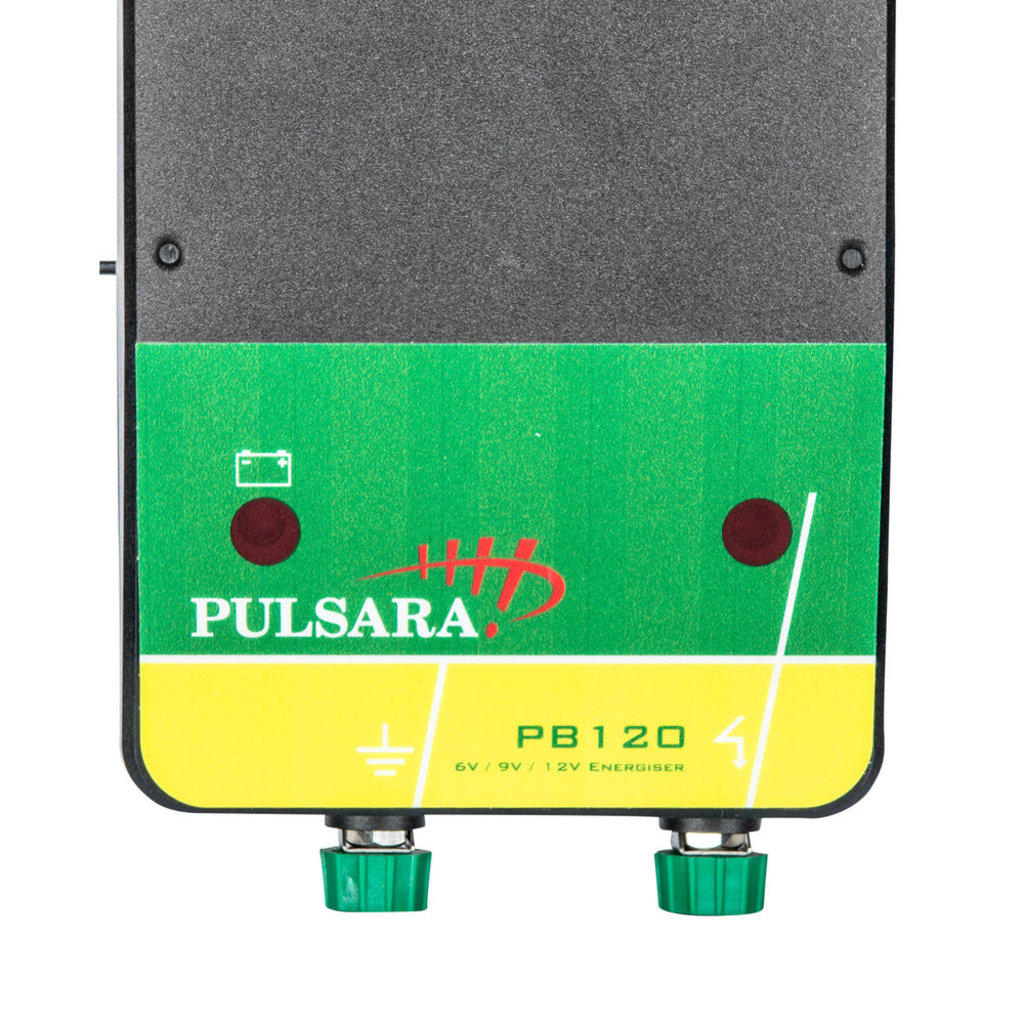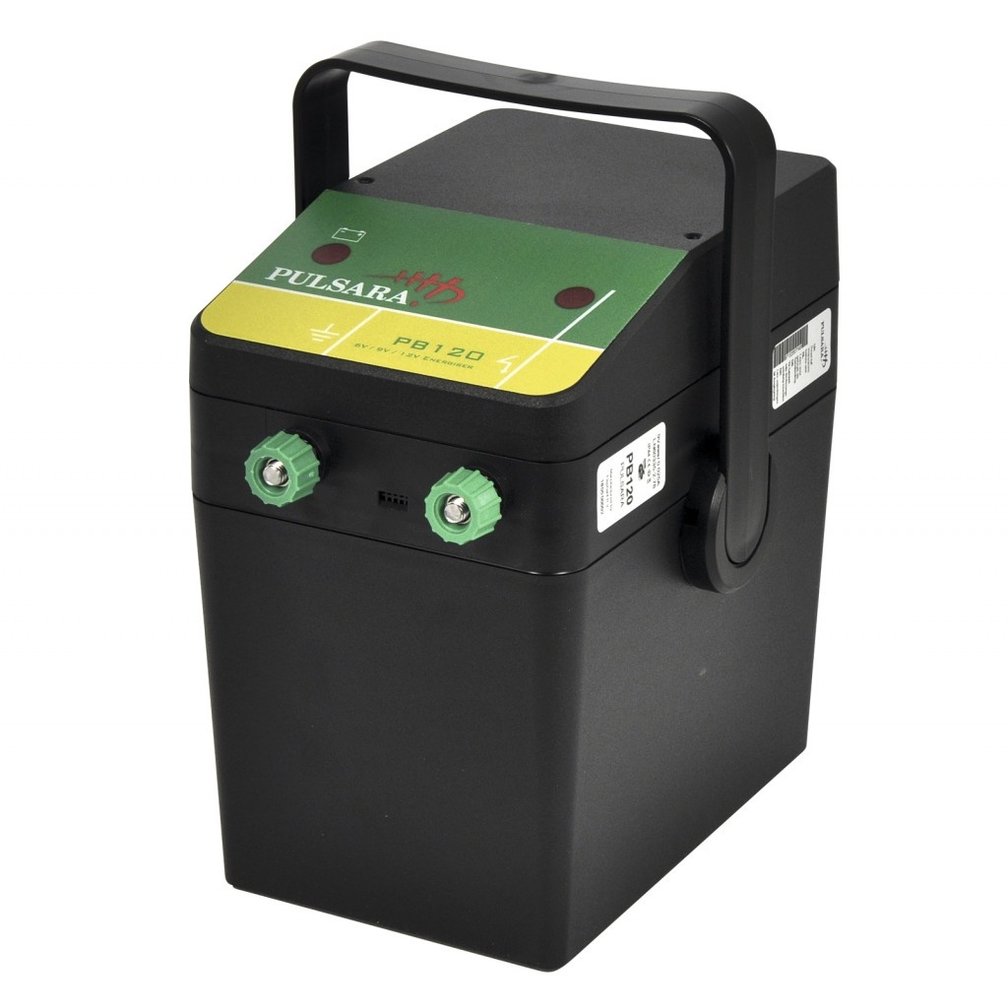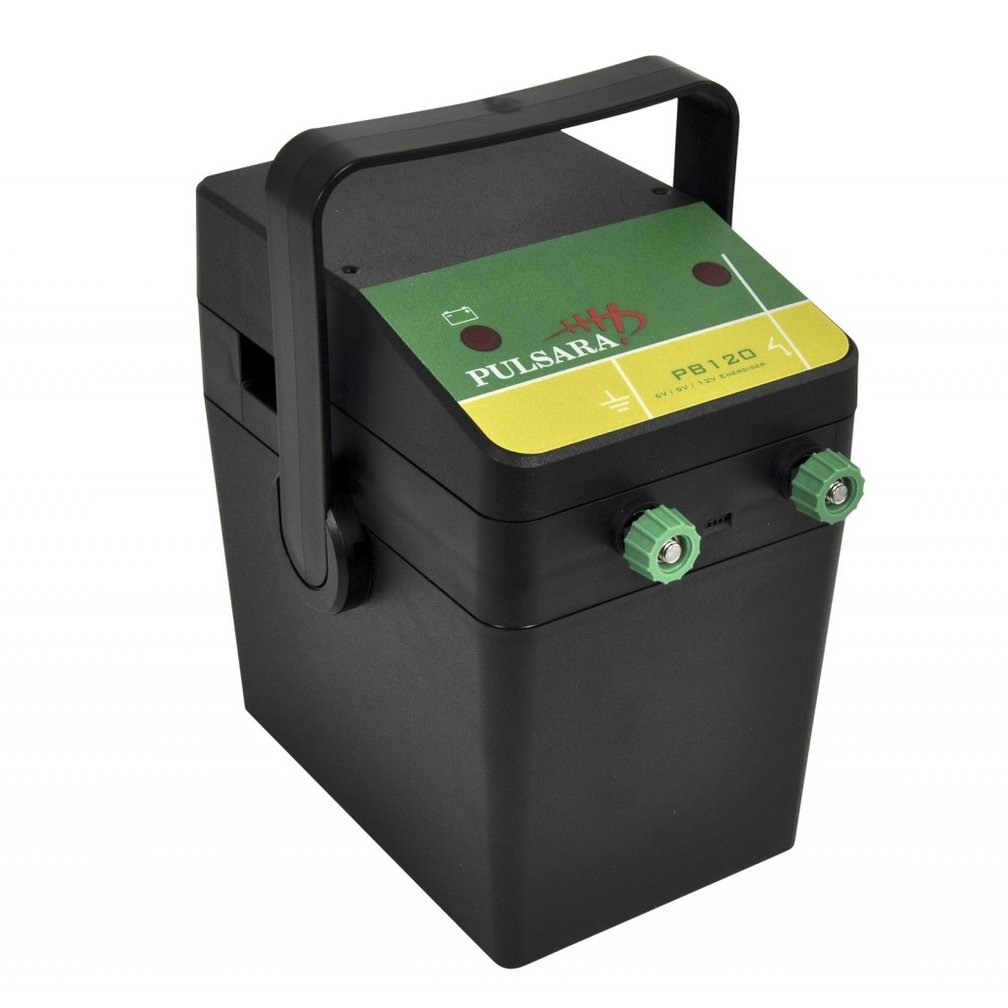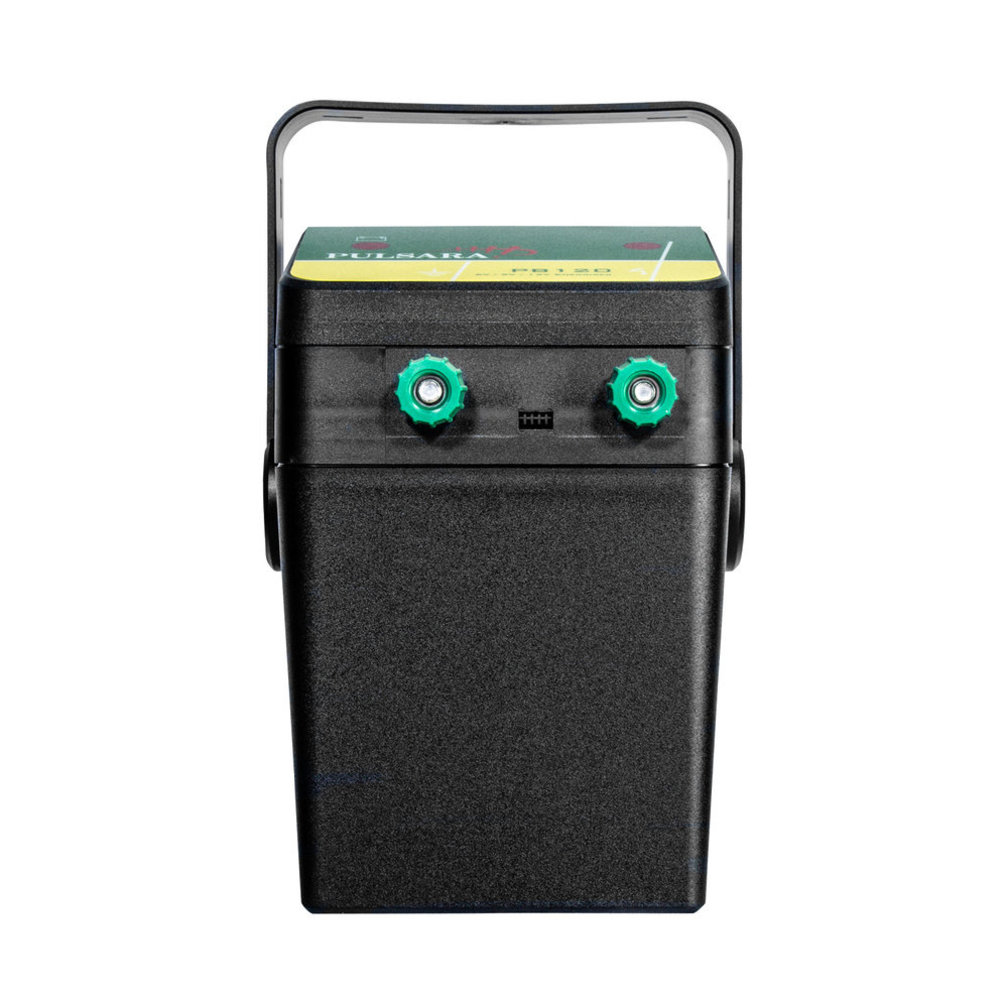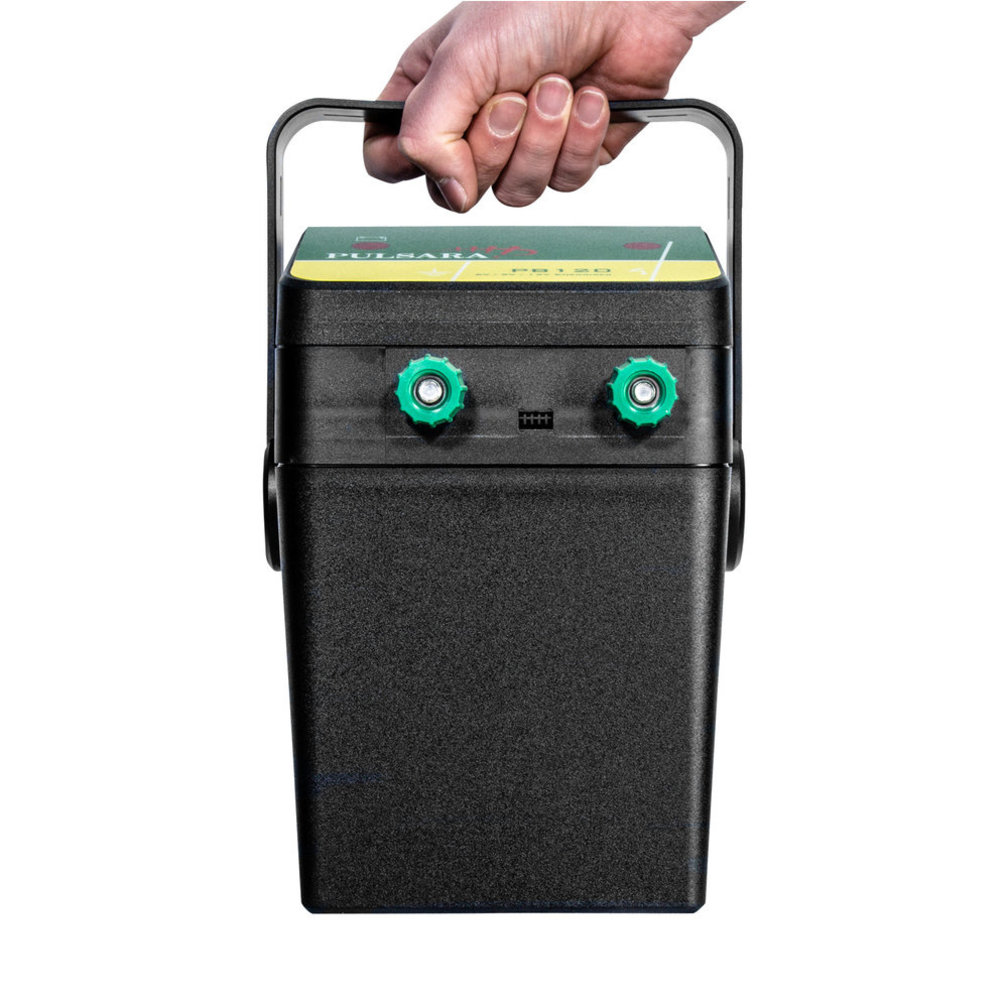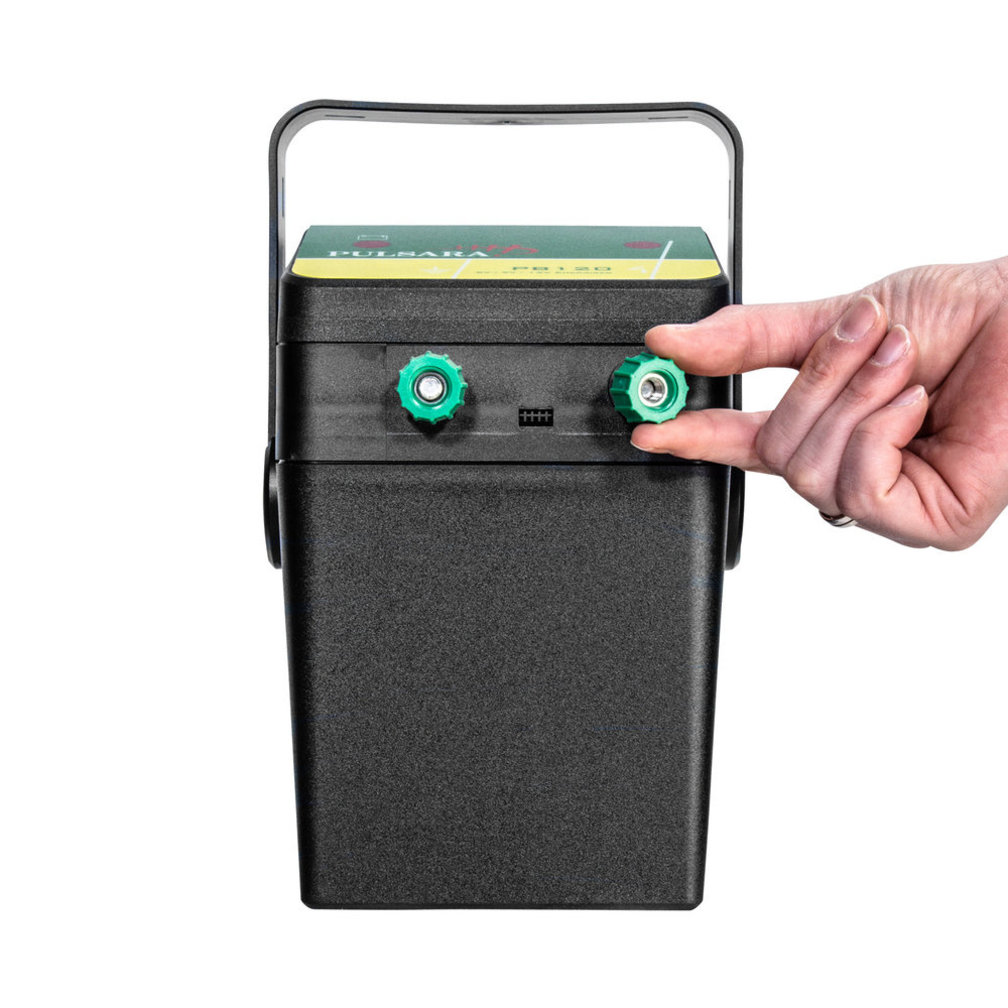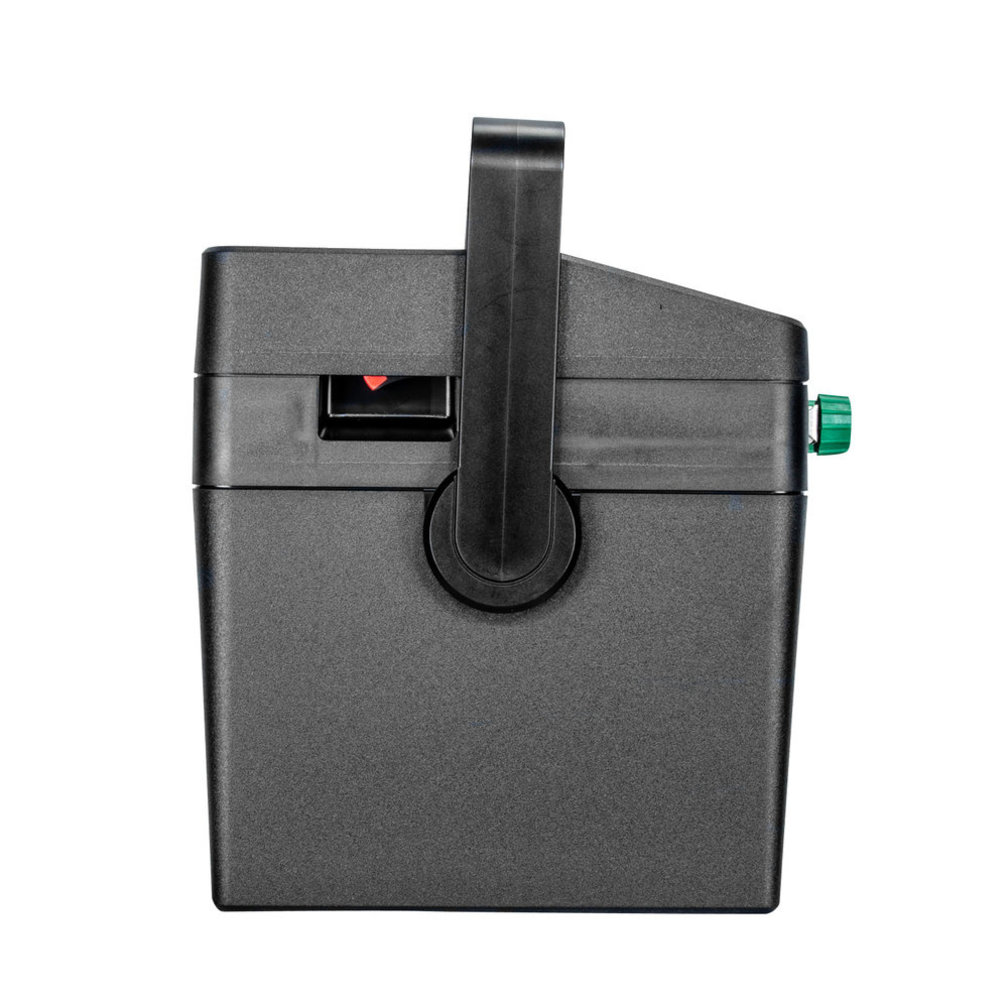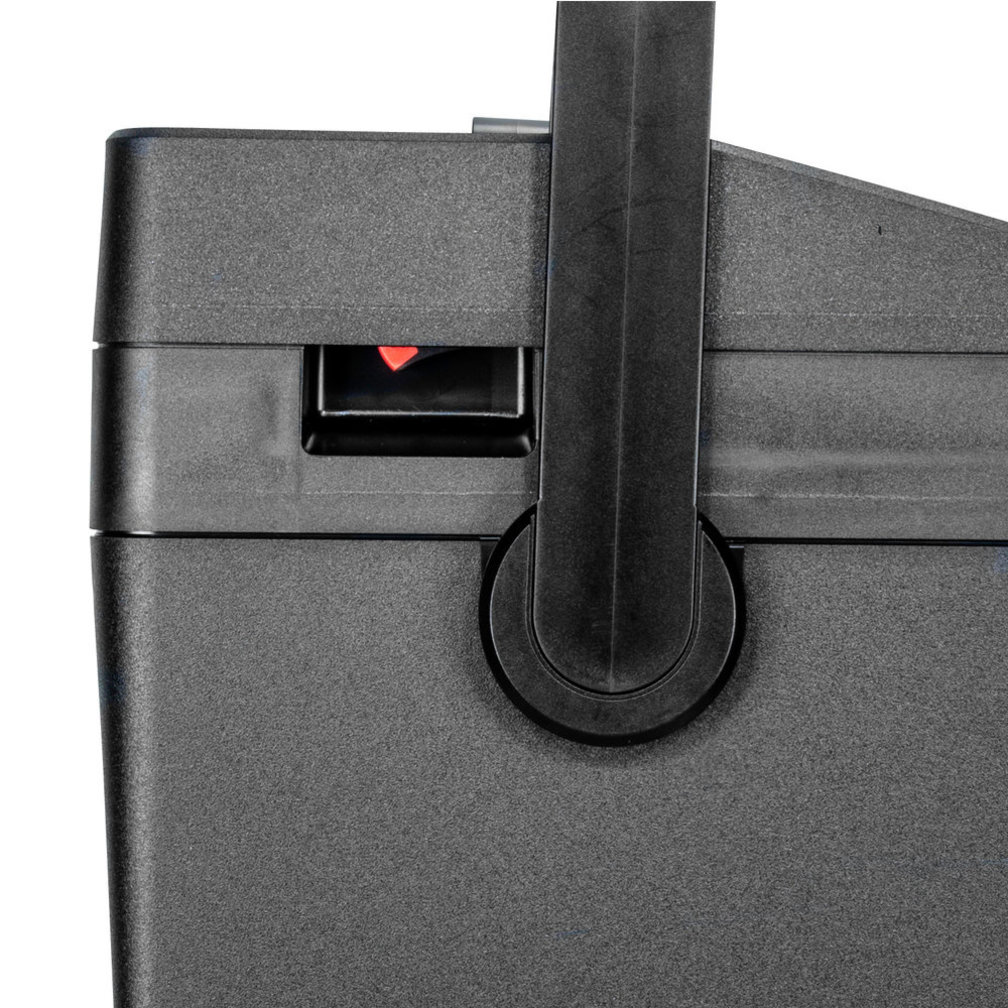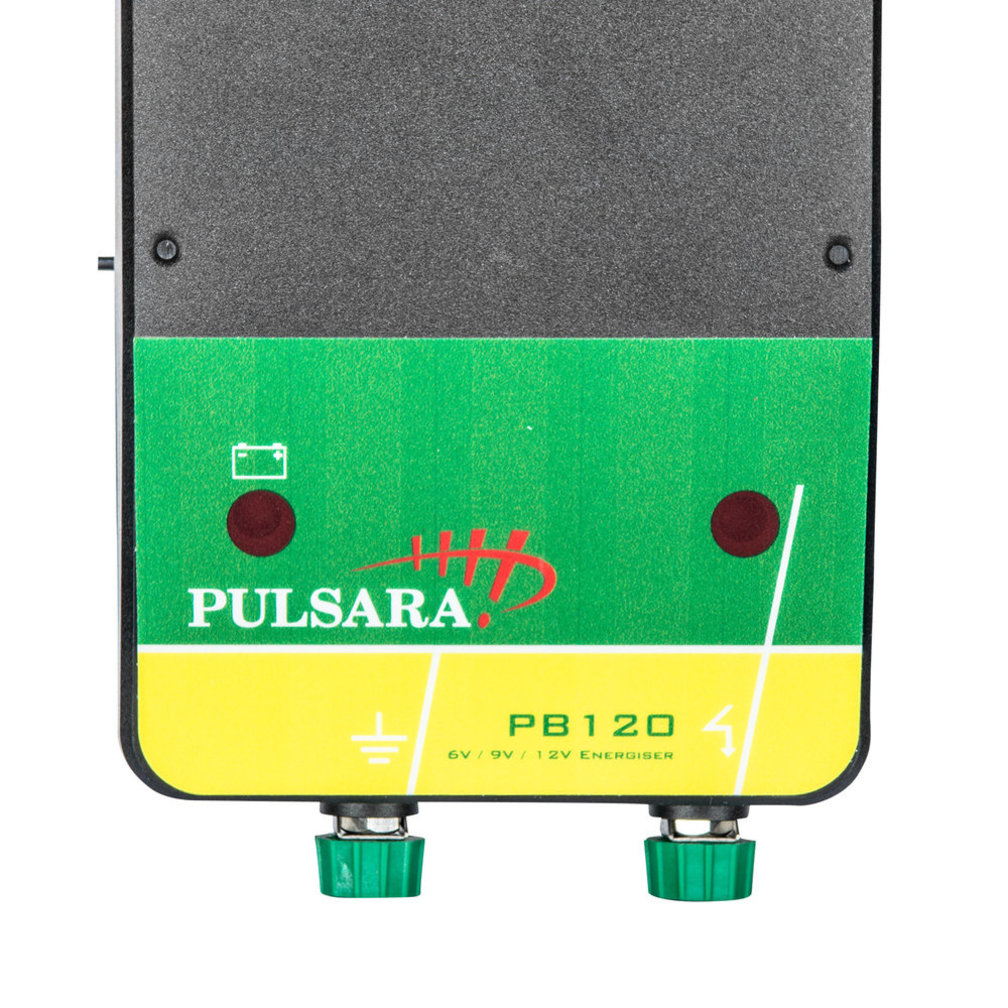 PB120 Battery Energiser/Charger - 9V/12V, including earth stake
SKU: 077465
Free UK delivery from £60

Shipped from our warehouse in the UK

30 day returns
---
- Battery powered - Ideal for fences up to 1 km - Voltage 6,500 V - Charging energy 0.15 Joule - 7 year warranty! Suitable for; horse - cattle - kat - hond
---
PB120 Battery Energiser/Charger - 9V/12V, including earth stake
Description
Specifications - Pulsara PB120 Mains Energiser
Pulsara PB120 is a 9 Volt battery energiser, ideal for hobby use. The robust design makes the energiser low maintenance and protects the battery against all elements. If you need an energiser for 1 km of fencing, the PB120 is your sollution
9V Battery energiser, suitable for mulitwire fences up to 1 km
LED indicators show status of the energiser, easy to operate
Charging energy: 0,15 Joule
Maximum impulse output energy: 0.12 Joule
Maximum output voltage: 6.500 Volt
Maximum fence length: 1.000 metres
Including the recommended earth stake
Built-in lightning protection
Fence length - Pulsara PB120 Mains Energiser
Pulsara's PB seriesconsists out of three 9 Volt energisers. The energisers are developed to keep animals safely inside in the most animal-friendly and safe manner. The PB energisers stand out because of its robust form and well-designed ergonomics. The large handle on the PB120 makes it easy to move. The battery is placed in the energiser under a hood, which means it is always protected against the elements.
The maximum length of the fence supported by the PB120 is determined by different variables. The variable most important in indicating the maximum length of the fence is the maximum output voltage. The maximum output voltage of the PB120 is 6.500 Volt, which is suitable for fences up to 1.000 metres.
The recommended length of the fence is being influenced by the used conductors. For the best performance of your Pulsara PB120 mains energiser we recommend to use high quality conductors. The quality of the conductor determines the level of resistance on the wire. The higher the resistance, the lower the maximum length of the fence.
Next to the conductors, the vegetation touching the fence is also influencing the maximum length of your fence. When vegetation is touching the fence, the resistance on the fence is increasing and more power is needed for longer fences. The Pulsara PB120 is best used for fences up to 1.000 metres when vegetation is low. If there is medium vegetation this energiser will work perfectly for fences up to 800 metres. When vegetation is high we recommend this energiser for fences up to 200 metres.
Animals - Pulsara PB120 Mains Energiser
Due to the maximum impulse energy of the PB120 we recommend  the energiser for fences for horses, cattle, dogs, and cats. The maximum impulse energy displays the intensity of the impulse which an animal gets when touching the fence. The higher the impulse energy, the more intense the impulse.
Installation - Pulsara PB120 Mains Energiser
For installation of the installation of the PB120 Pulsara mains energiser we recommend 0.5 metre earth rods. There is no special combination of earth rods recommended, as long the total length of earth rods is 1 metre. In general the rule of thumb for earthing of the energisers is 0.5 metre per output joule. As the PB120 Pulsara energiser has a maximum output joule 0.15, the recommended earthing is 0.5 metre. Choosing for less earthing could impact the performance of the energiser, having more does not impact the performance.
| | |
| --- | --- |
| Recommended number of earth stakes: | |
| Stored energy (J): | |
| Output energy (J): | |
| Singlewire Distance - max length (km): | |
| Multiwire Distance - ideal conditions (km): | |
| Multiwire Distance - with light growth (km): | |
| Multiwire Distance - recommended (km): | |
| Grid area (Hectare / Acre): | |
| Current consumption (V/ mA): | |
| Current consumption safemode (mA): | |
| 9V/ 12V connection: | |
| Ideal for/ keeping out: | |
Need help? Contact our experts!
Phone: 0121 281 8163
Reviews