Pest-Free Ultrasonic Animal Deterrent | Pest Deterrents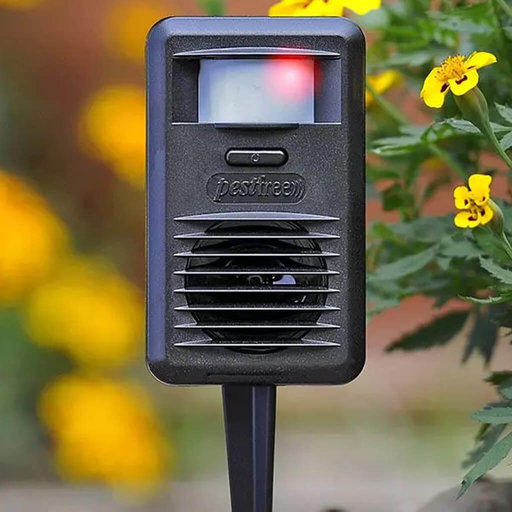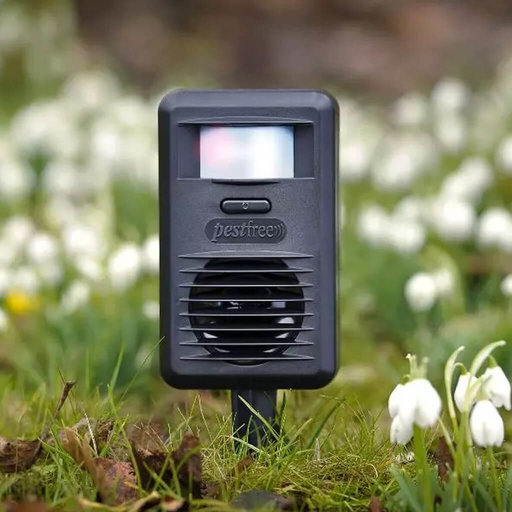 Pest-Free Ultrasonic Animal Deterrent | Pest Deterrents
SKU: CR_PEST
Free UK delivery from £60

Shipped from our warehouse in the UK

30 day returns
---
Pest-Free is a general purpose ultrasonic pest and animal deterrent, designed to repel foxes, cats, dogs, rabbits and martens.
---
Concept Research Pest Deterrents Pest-Free Ultrasonic Animal Deterrent | Pest Deterrents
Description
Pest-Free is a general-purpose ultrasonic pest and animal deterrent, designed to repel foxes, cats, dogs, rabbits and martens.
Main Features:
Effective against foxes, dogs, cats, rabbits & martens
Protects an area up to 88sqm
Inaudible to humans and other wildlife
On/off/activation red LED
Power supply: 1 x 9 volt Duracell battery or, for increased performance use, the optional mains adaptor (20% louder).
24-month manufacturer's warranty
How PestFree works
Motion sensor detects movement in the protected area up to a distance of 10m away.
The ultrasonic alarm does not harm the pests in anyway and also cannot be heard by humans. The deterrent only causes the animal a slight amount of distress and encourages them to leave the area. The device triggers a 10-second ultrasonic burst, which will repeat until the animals leave the protected area. Once the animal has left the area, the pest-free unit stops emitting and returns to its standby mode.
The red light behind the lens indicates that the pest-free unit has been triggered.
Install a fresh 9-volt alkaline battery – when pest-free is powered with a new battery or functioning adaptor, when turned on it will beep 4 times and the red LED will flash behind the lens.
Please note –  costing only a few pence a month to run, adding a mains adaptor kit for powering either a fox – watch, cat – watch and pest free ultrasonic animal deterrent increases the power and mains by 30% also comes with a 32 feet lead.
Installation
Remove the battery door
Install a fresh 9-volt alkaline battery
Close the battery door
Turn the PestFree on with the switch on the front of the unit. Push and HOLD button approx ½ second until LED comes on. If the unit beeps 4 times and flashes – the battery is good. If the LED flashes continually – the battery is very low. If nothing happens the battery is totally flat.
To turn the unit OFF – a quick push of the button and the LED will not trigger
If using the optional adaptor, simply attach the adaptor lead to the clip in the battery compartment.
Mounting Stake steps – attach the pest-free unit to the mounting stake. Push the stake into the ground. The lens should be approx. 15-20cms above the ground.
Note that this unit is a 'general' pest deterrent. We also supply more specific deterrents, such as the Fox-Watch fox deterrent which will not affect cats, for example. Whilst the Pest-Free will start protecting your garden from day one, it may take up to 2-weeks for all pest animals to 'learn' to stay away.
Need help? Contact our experts!
Phone: 0121 281 8163
Reviews