CatWatch Ultrasonic Cat Deterrent | Pest Deterrents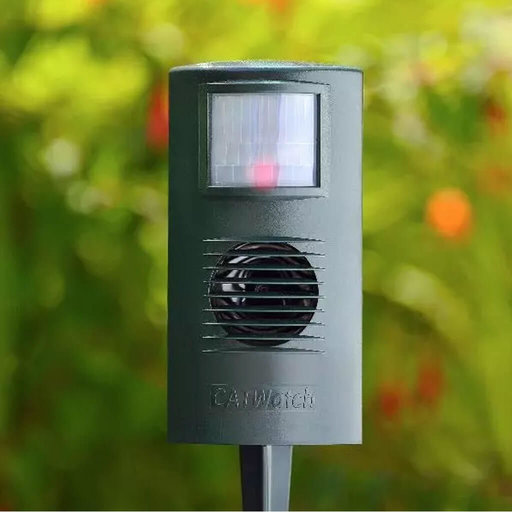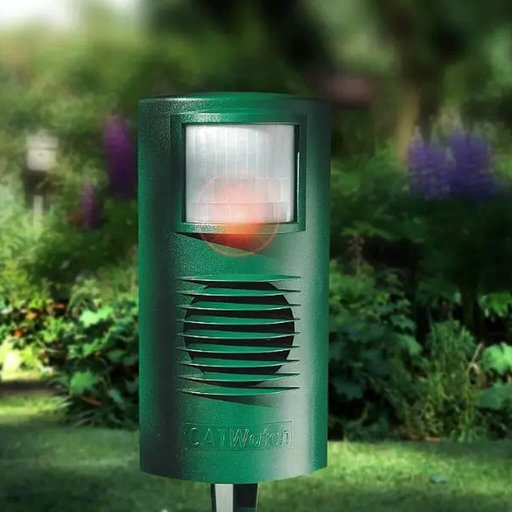 CatWatch Ultrasonic Cat Deterrent | Pest Deterrents
SKU: CR_CAT
Free UK delivery from £60

Shipped from our warehouse in the UK

30 day returns
Delivery time: Ask our customer support for the best alternative
---
CatWatch is the only ultrasonic cat deterrent to having been fully tested approved by the RSPB.
---
Concept Research Pest Deterrents CatWatch Ultrasonic Cat Deterrent | Pest Deterrents
Description
NEW | RSPB Approved
CatWatch is the only ultrasonic cat deterrent to have been fully tested approved by the RSPB.
To prove the effectiveness of the CatWatch cat deterrent, the RSPB undertook a two-year scientific trial to find out how effective CatWatch is against cat intrusion in residential gardens. The results were published in the Applied Animal Behaviour Science Journal and concluded that CatWatch significantly reduces cat intrusion and that the longer CatWatch is used, the greater the deterrent effect.
CatWatch works by detecting the presence of a cat up to 40ft away and emitting an 'ultrasonic' noise at a frequency that can only be heard by cats up to 60ft away. This noise causes the cat some discomfort and causes them to leave the area. Some cats flee immediately, whereas others are more territorial and may actually try to make the CatWatch leave!! Obviously, they soon work out that they cannot win this battle for dominance and move on after a week or so.
CatWatch cannot be heard by humans, dogs or other garden wildlife. The noise is perfectly safe and does not harm the cats in any way. In fact, CatWatch can be used to protect your cat's life, by deterring them from going near roads or railway tracks, for example.

Main features:
PIR sensor detects body movement& heat up to 40ft
microchip control activates signal only when a cat is present
emits a series of modulating frequencies (21-24 kHz) only repellant to cats
9-volt alkaline battery lasts up to 3-months
mains adaptor kit with 33ft (10m) leads also available
on/off switch plus red LED activation light
positioning stake
secure all-weather high impact casing
Need help? Contact our experts!
Phone: 0121 281 8163
Reviews