B60 Battery Energiser/Charger (12V)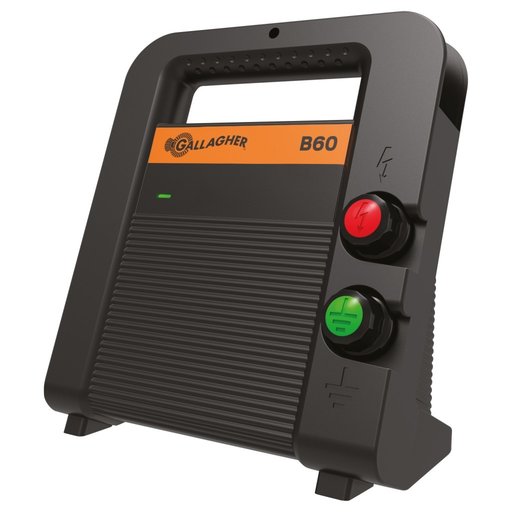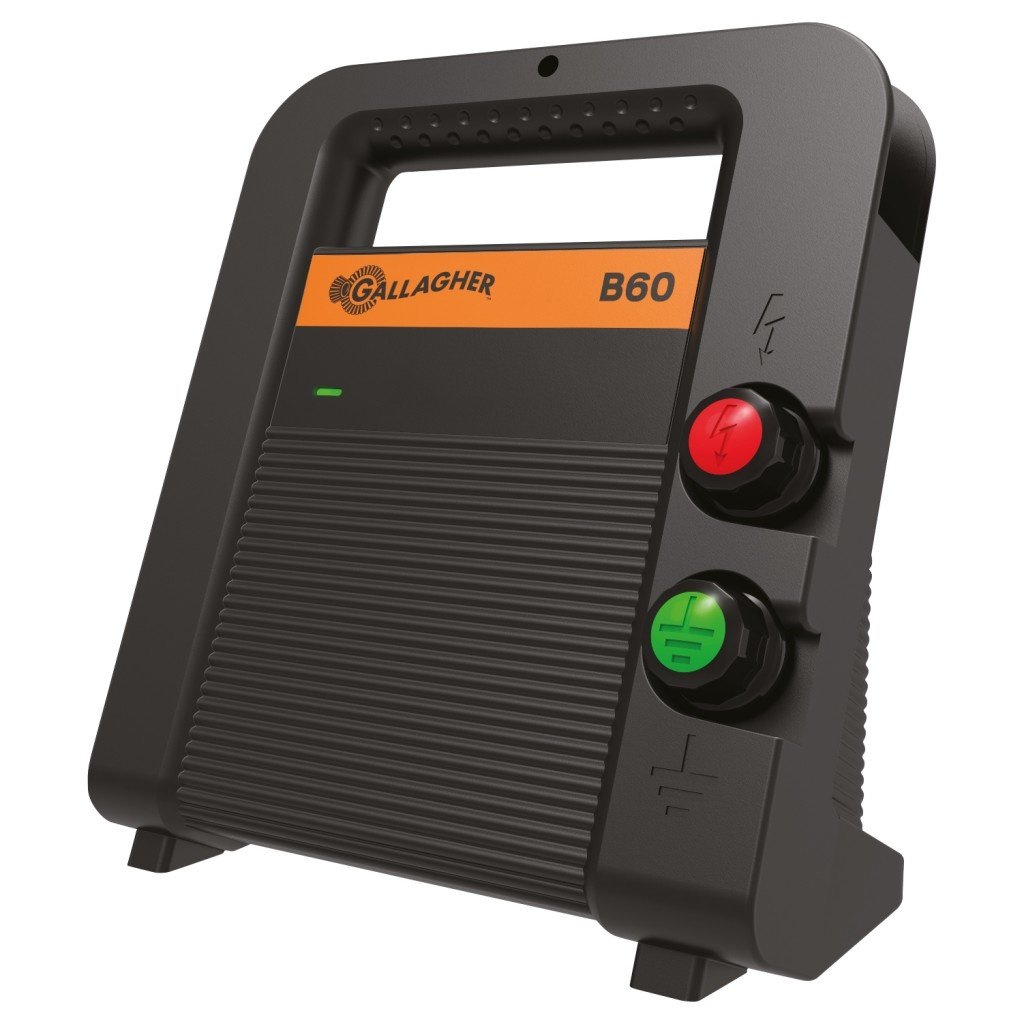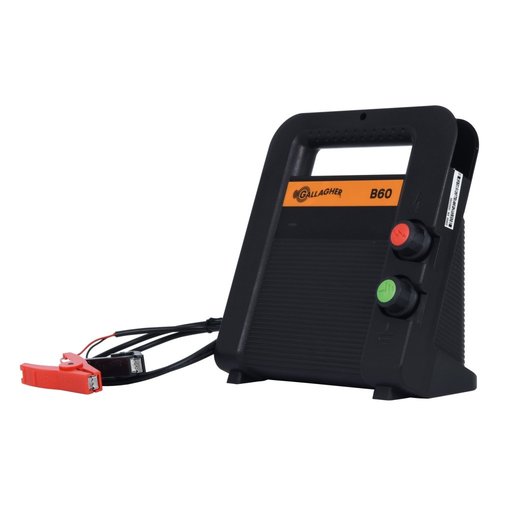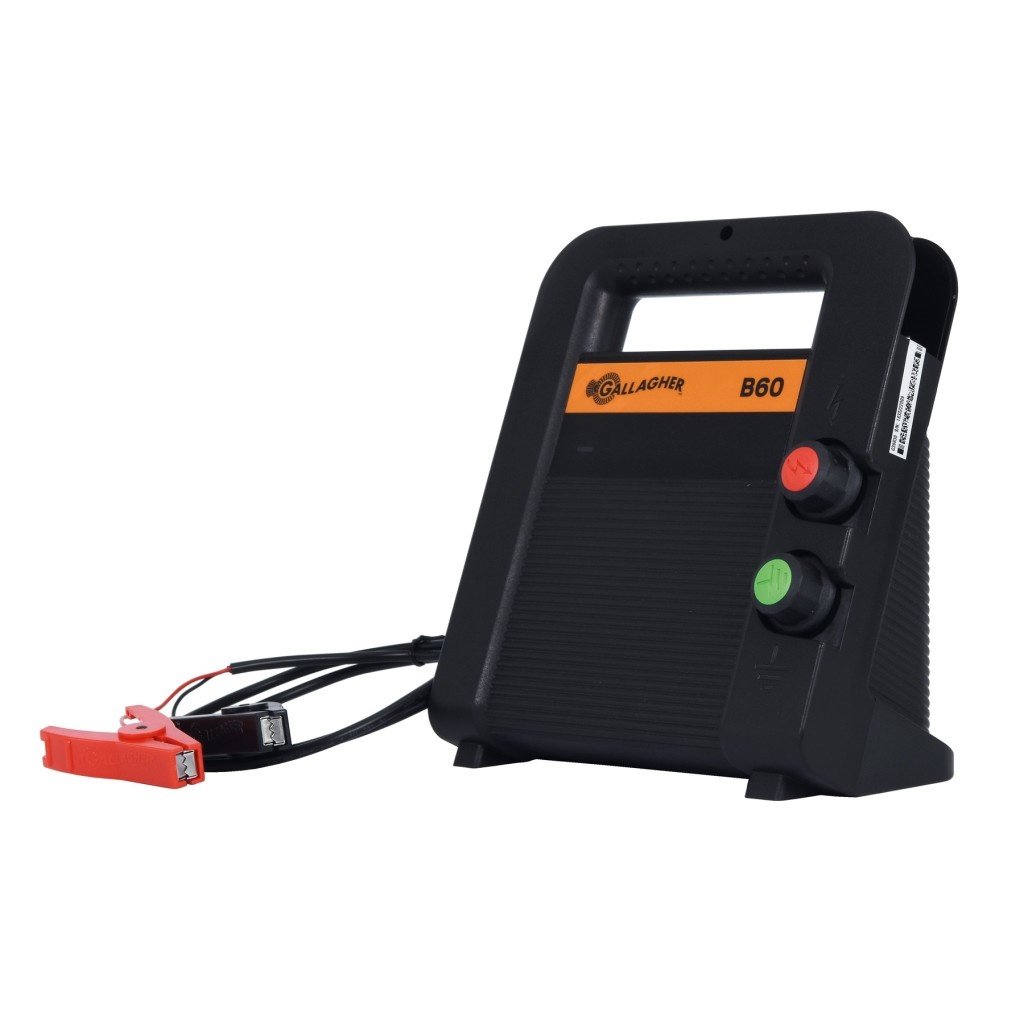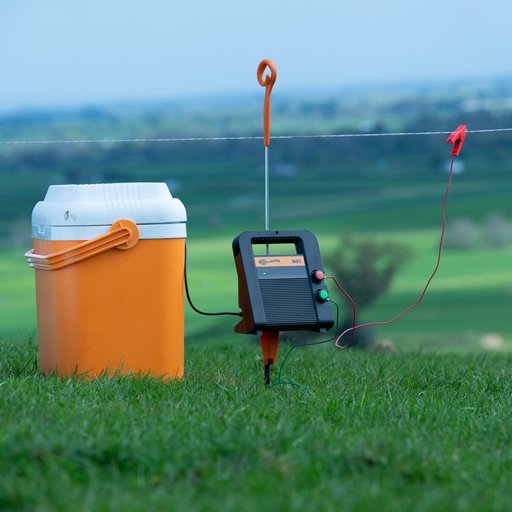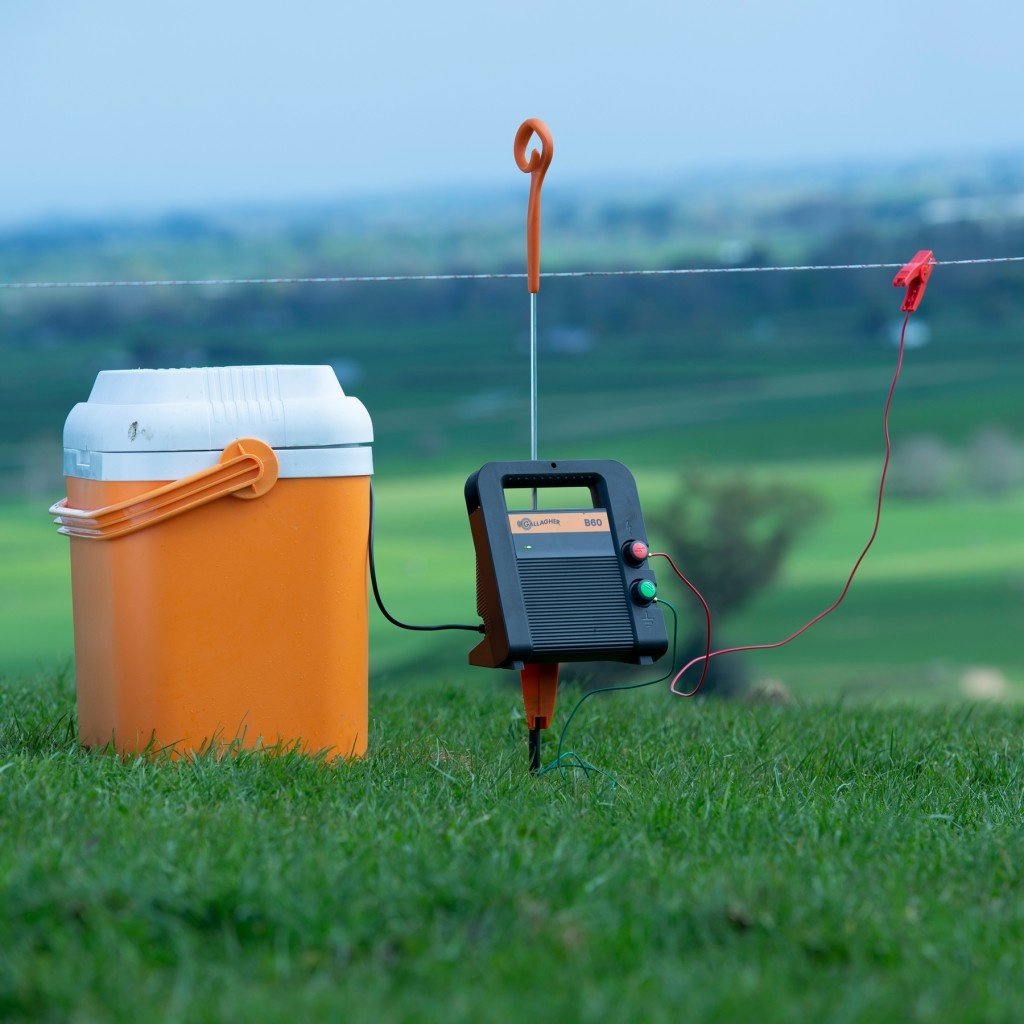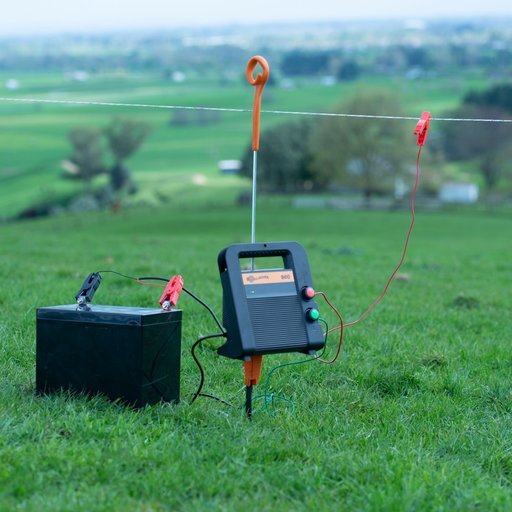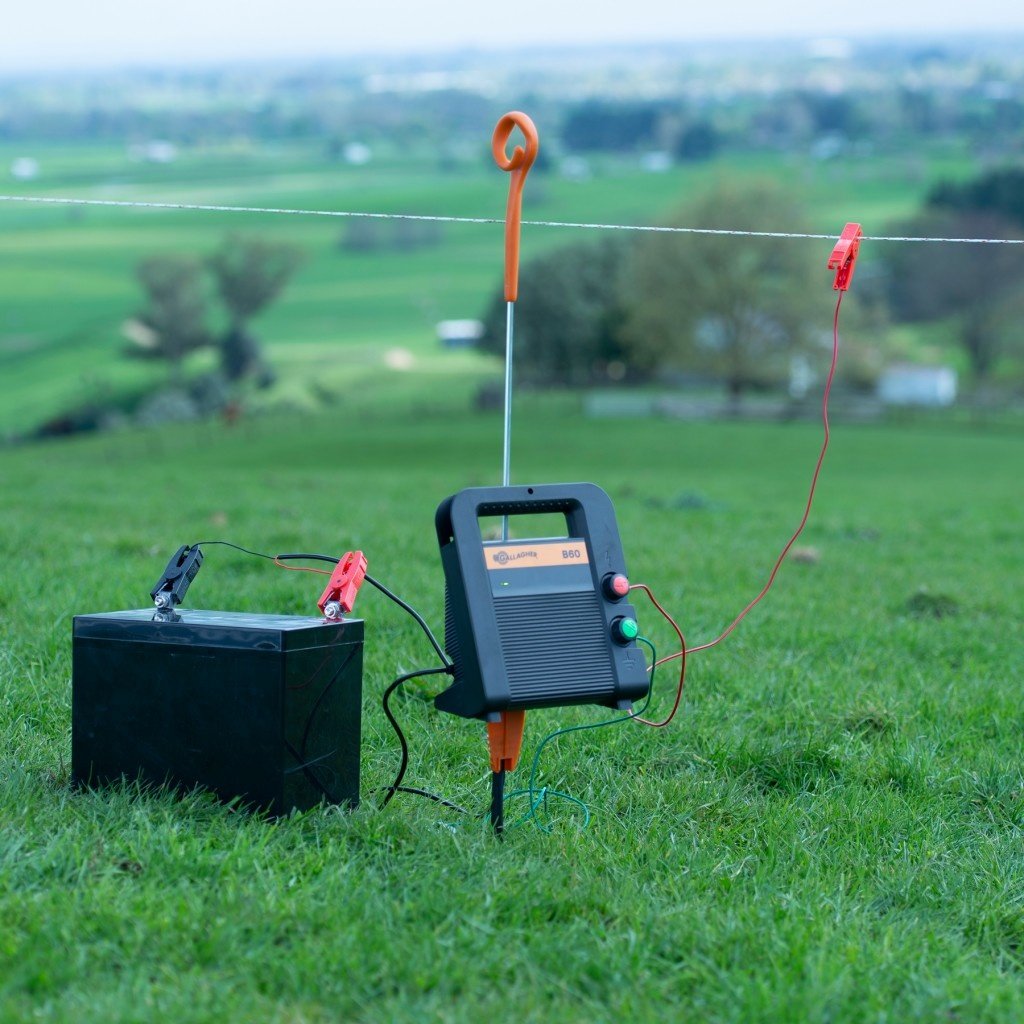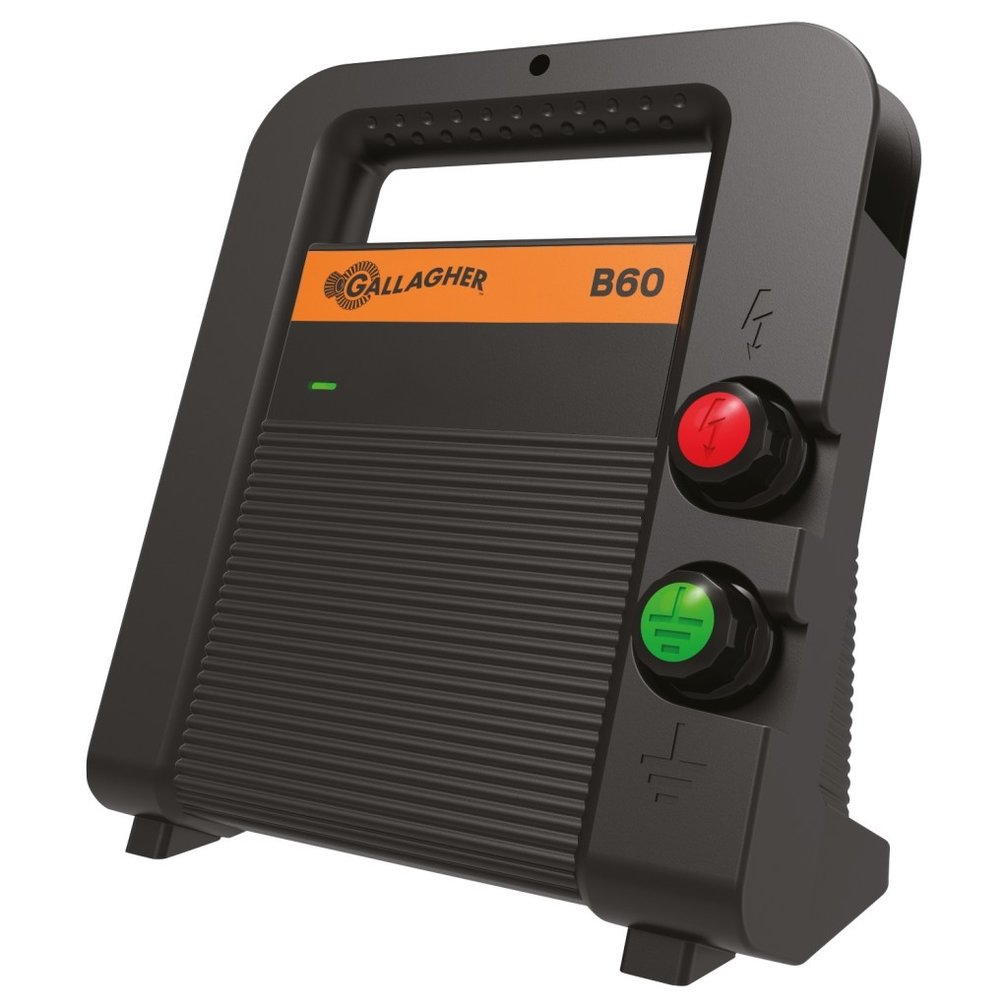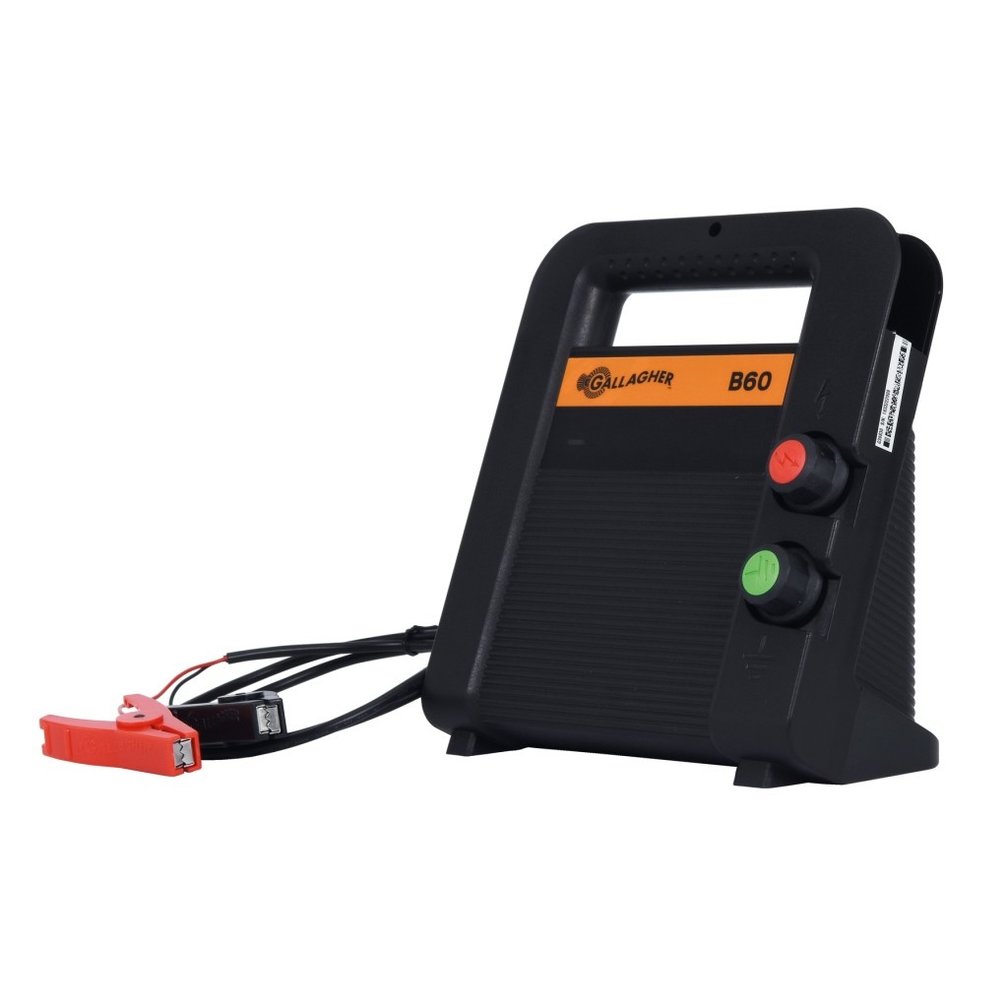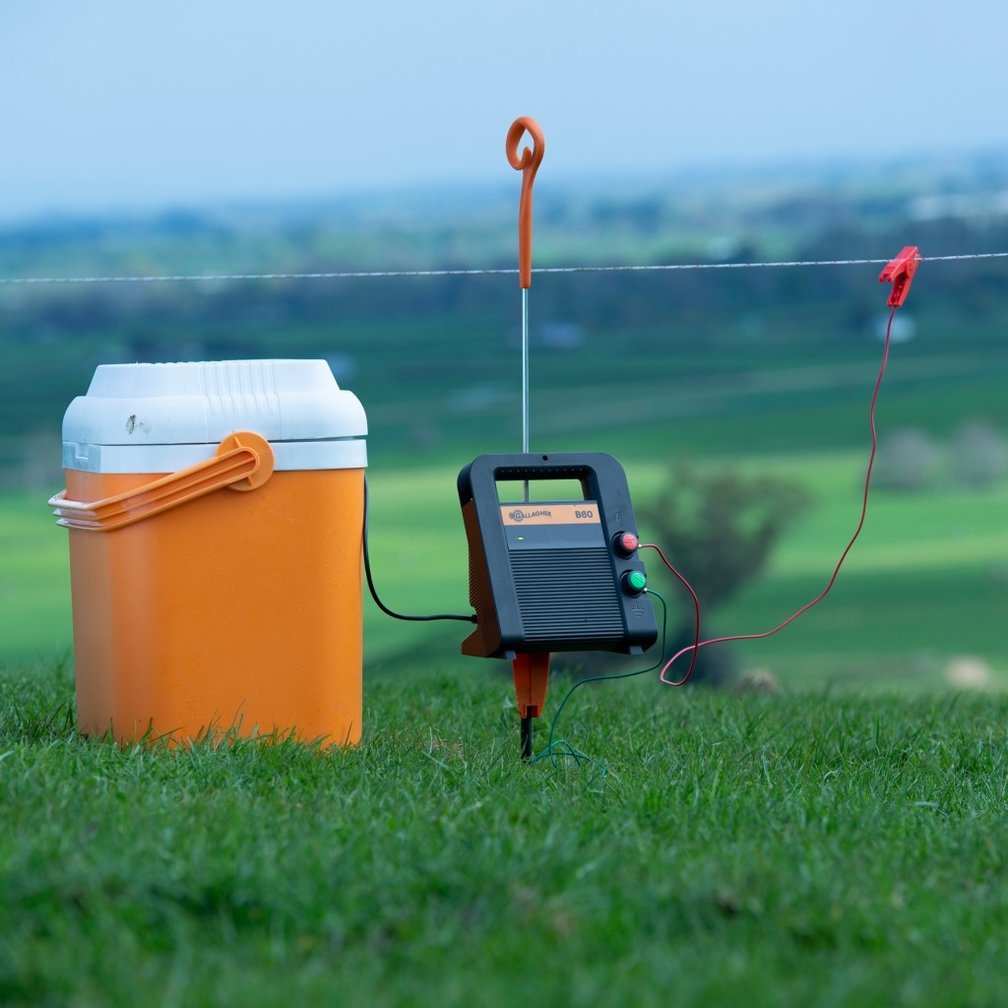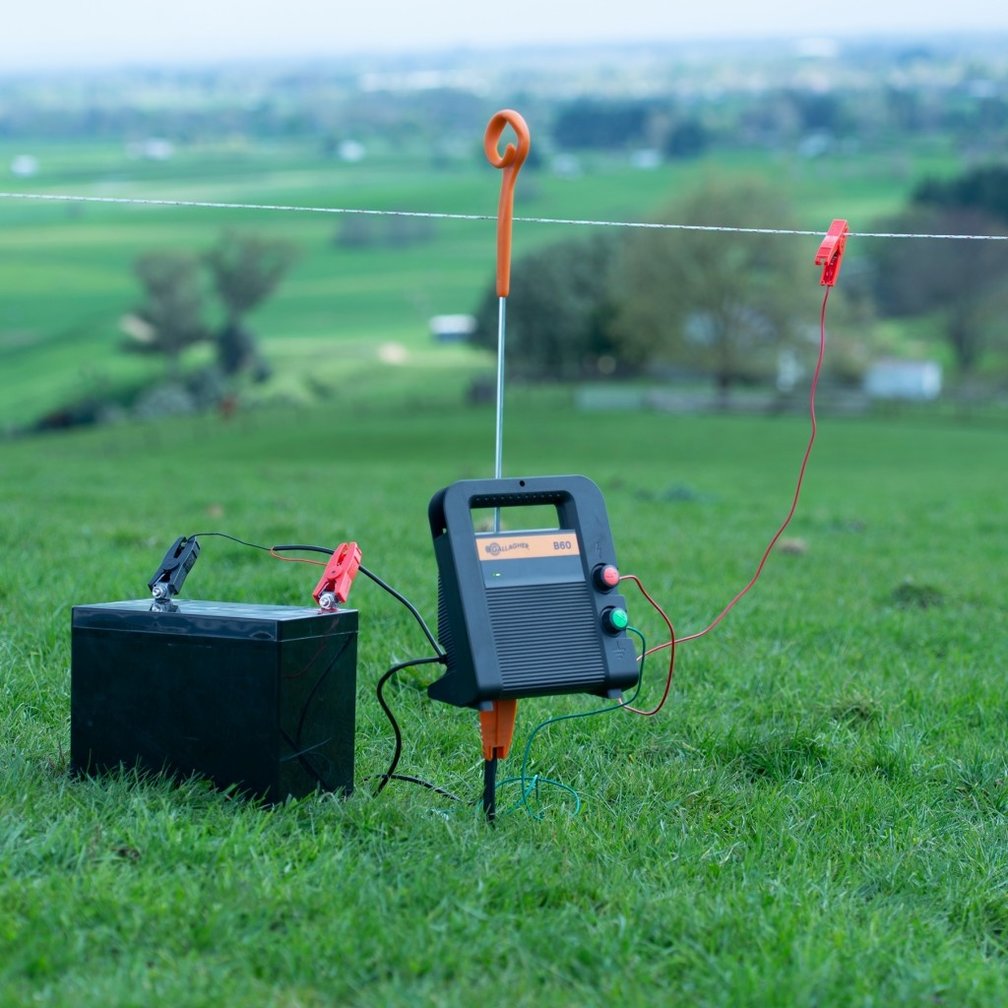 B60 Battery Energiser/Charger (12V)
SKU: 388304
Free UK delivery from £60

Shipped from our warehouse in the UK

30 day returns
---
- Battery powered - Ideal for fences up to 6 km - Voltage 8,500 V - Charging energy 0.6 Joule - 7 year warranty! Suitable for; horses - cattle - sheep - goats - pigs
---
B60 Battery Energiser/Charger (12V)
Description
This Gallagher B60 battery energiser is your choice when you are looking for an effective energiser for your mobile fence. This device is powered by a 12 volt battery making sure to support fences up-to 6 km. This device powers your fence with an effective shock sufficient to keep most animals in.
Specifications:
12 volt battery powered
Compact portable design - ideal for mobile fences
Maximum output energy: 8.500 volts
Charging energy: 0.6 Joules
Maximum fence length: 6 km
Maximum fence surface: 3 hectare
Clear indicators on multiple functions
The Gallagher B60 is energiser is Gallagher's entry level energiser for mobile fences. With over 80 years of experience Gallagher is the world leader in electric fencing. The brand has acquired this position by its high quality products and constant innovation.
The Gallagher B60 is developed based on feedback of farmers wishing for strong, reliable energiser for their mobile fence. Taking this feedback on board the features of the B60 have been developed. 
As the energiser is designed for mobile fencing it has a convenient handle so you can easily carry the energiser. The used material is choosen for it's lightweight properties while still being very strong. 
Features
The Gallagher B60 battery energiser comes with a few handy features.
Built-in lightning conductor
Built-in battery indicator
Pulse indicator
Multiple mounting options
Supported fence length
The Gallagher B60 is suitable for fences up-to 6 km. This length is adviced for fences with no vegetation touching the conductors. If little vegetation is touching the fence Gallagher recommends to use the energiser for fences up-to 2 km. 
The reason for a shorter fence length when more vegetation is touching the conductors is that this causes leakage. This leakage means that the shock of the energiser will become less when something touches the fence. The more vegetation is touching the fence the more leakage occurs.
Animals for which the B60 is suitable
The Gallagher B60 is most suitable for horses, cattle, pig, sheep and goats. These animal types are recommended by Gallagher. The shock the energisers provides will certainly keep these animals behind the fence. 
If you have another animal, but are convinced by the B60 as your energiser, please contact our experts at customer support. They will help you determining if this energiser could be used in your specific situation.
Gallagher quality
To ensure you will get a quality product when buying the B60 battery energiser, Gallagher has a unique testing procedure.
Firstly Gallagher has some extreem tests during the development of its energisers. During the development all energisers are being dropped from 1 meter. Every side of the energiser will fall on a hard concrete surface. The requirement is that the charger is still working and protected by its case.
Another test during the development of the charger is a temperature stress test. The battery energiser should still be working in -80 °C and +180 °C.
When the model has survived these tests, it is ready for production. 
To ensure the model you receive keeps up to its promises, it is tested for 24 hours before being shipped. If any failure occurs during these 24 hours, the product will be disapproved. Therefor you will always receive a fully functional device.
Installation
When setting up your Gallagher B60 it is important to pay attention to the grounding. Proper grounding is essential for your charger to perform at its best. For the Gallagher B60 an earth rod of 1 meter is recommended. 
The earth rod can be connected to your device by the Gallagher connection cables(art. nr. 004938). These cables can also be used to connect your energiser to the fence or 12V battery.
7 year warranty
The Gallagher B60 has a standard warranty of 3 years. If you register your device, Gallagher will give you an extra 4 years warranty. You can register your device at Gallagher.eu. Or we can do this for you. Make sure to subscribe to our newsletter so we are allowed to send you an e-mail on your 7 year warranty.
Our recommendation:
To connect the Gallagher B60 battery energiser with a 12V battery, make use of 004938.
| | |
| --- | --- |
| Output voltage (V): | 8.500 |
| Stored energy (J): | 0.6 |
| Output energy (J): | 0.4 |
| Singlewire distance - max length (km): | 25 |
| Multiwire distance - ideal conditions (km): | 6 |
| Multiwire distance - light growth (km): | 2 |
| Multiwire distance - recommended (km): | 1 |
| Grid area (hectare/acre): | 3/7 |
| Current consumption (V/mA): | 12/49 |
| Battery save mode: | No |
| Battery LED (indicator): | Yes |
| Auto Power conservation to prevent damage to battery: | No |
| Half power option: | No |
| Day save option: | No |
| Night save option: | No |
| Normal - Slow pulse | No |
| Suitable for solarpanel (W): | - |
| Recommended power supply: | Optima YT S2, 7L |
| Recommended number of earth stakes: | 1 x 1 m |
| Dimensions (L x B x H) mm: | 120 x 45 x 220 |
| Weight (kg): | 1.4 |
| Ideal for/ keeping out: | Horses, Cattle, Sheep, Pigs and Goats |
Need help? Contact our experts!
Phone: 0121 281 8163
Reviews