4.5kW Horse Solarium/Dryer Kit 3 x1.5kW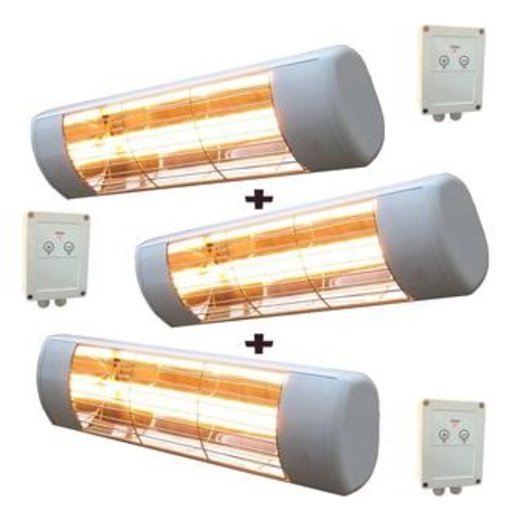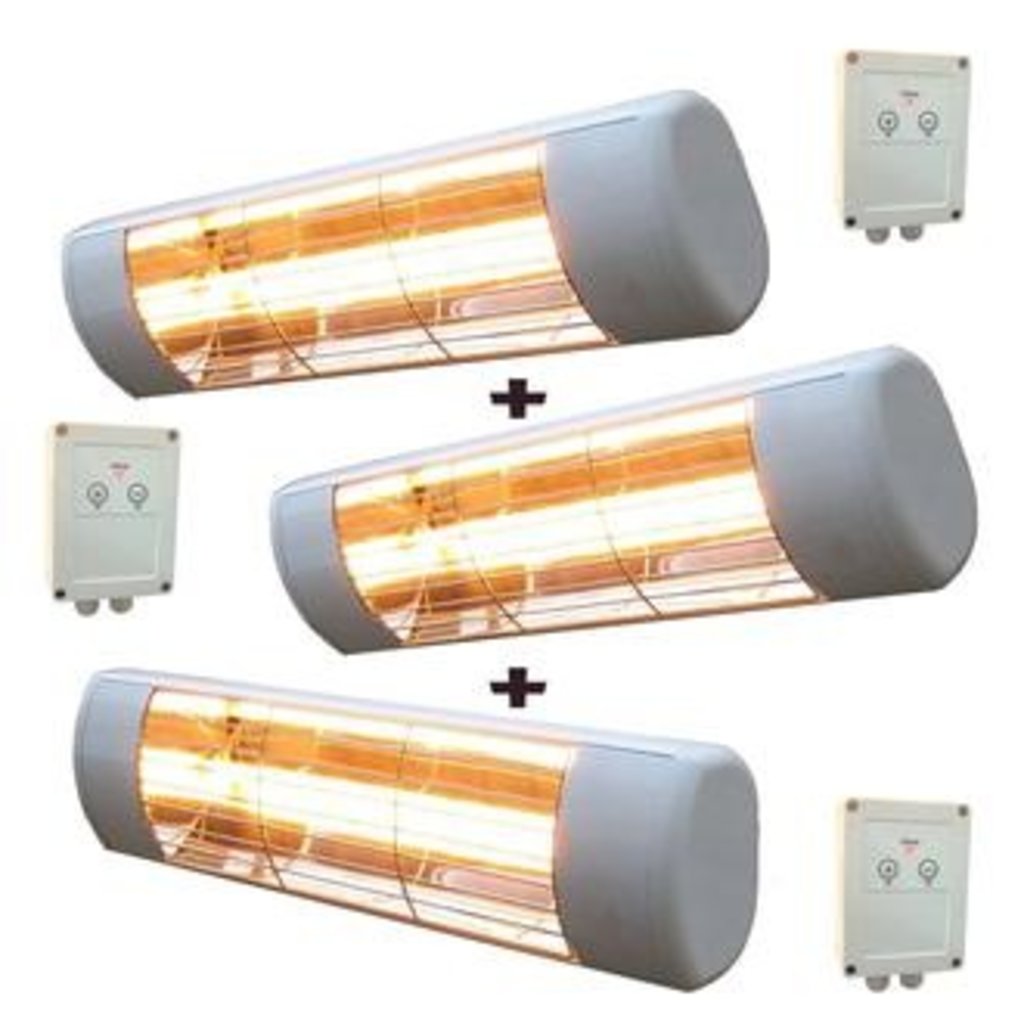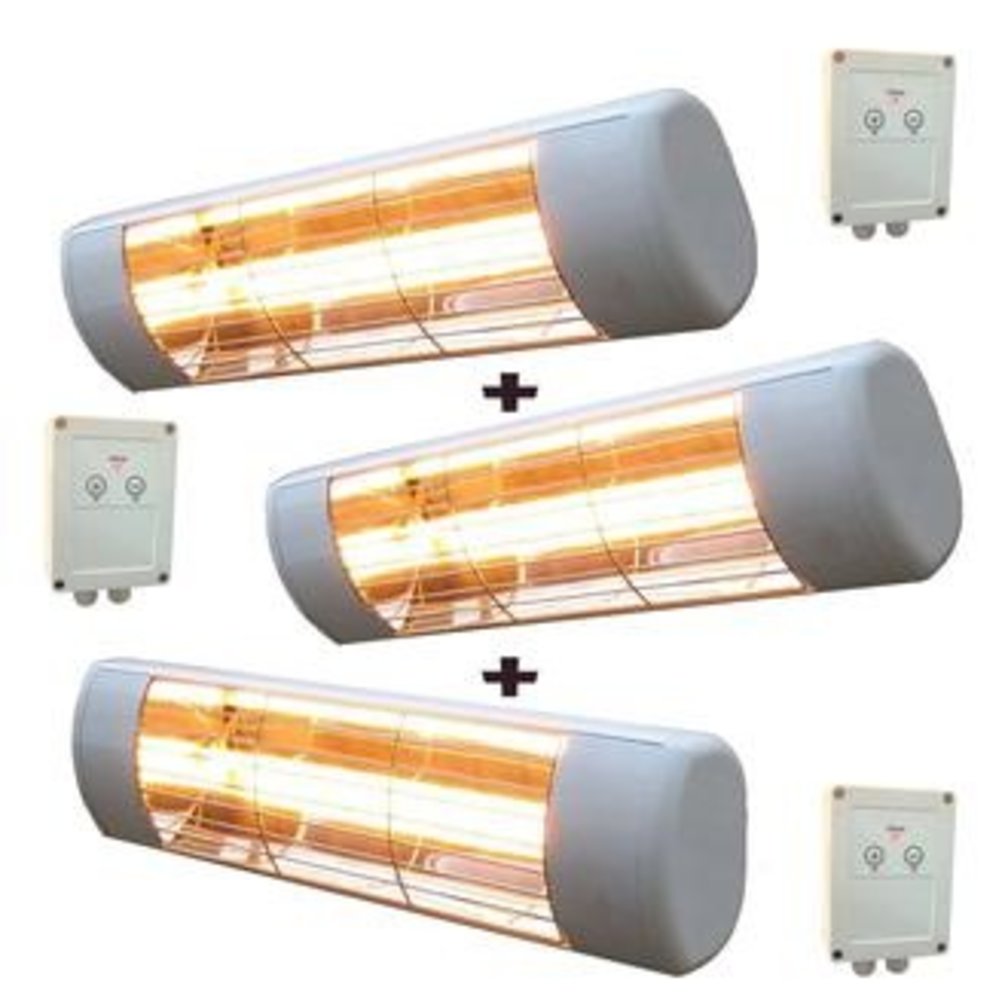 4.5kW Horse Solarium/Dryer Kit 3 x1.5kW
SKU: LH_KIT2-IP55-6S
Free UK delivery from £60

Shipped from our warehouse in the UK

30 day returns
---
4.5kW Horse Solarium/Dryer Kit 3 x1.5kW
---
Electric Fence Online 4.5kW Horse Solarium/Dryer Kit 3 x1.5kW
Description
The Horse Solarium / Dryer Kit comprises three high quality Softglow 1.5kW IP55 infrared horse heaters (with mounting brackets) and three Victory dimmer switches, which provide fully independent control of the temperature of each heater.
The use of infrared technology for various muscular therapy treatments has been well documented for many years and is the ideal way to incorporate it into your equine care regime. Mounted to the rear and sides of the horse stall, therapeutic or drying heat can be applied to the horse's flank and dorsal region. Since the three dimmer switches allow you to control each heater unit independently, you can focus heaters, heat exactly where it is needed, e.g. using only the flank heater unit for haunch muscular injuries.
One of the greatest benefits of infrared heating is that it effectively only heats the horse's body and not the air around it. This means that the heaters can be used in summer without causing the rest of the horse stables to overheat. Also, the use of the softglow lamps in this set creates a "kinder" more gentle light and the heat is more comfortable for a wet horse than a standard gold lamp.
There are many products on today's market, all claiming to offer something extra. However, when you strip away the expensive marketing, what you have left are standard infrared heater and controller. With our cost-effective horse solarium set, you get the same benefits without the over-hyped cost.
Horse Solarium / Dryer Kit includes:
3 x Waterproof Softglow 1.5kW Infrared Heaters

3 x Victory 1.5kW Dimmer Switch Switches
The expected operating life of the heating elements is 5000-7000 hours.
Please Note you should have a qualified electrician conduct the installation of any electrical system over 3kW. As standard, these products are delivered without cables or plugs fitted to allow you or your electrician to choose the correct length and configuration
For more information about using infrared heating with horses, please read our:
Guide to Equestrian Heating and Different Types of Infrared Lamps
(opens in new tab)
Don't Forget, Delivery On This Horse Solarium/Dryer Kit Is FREE To UK Mainland Destinations.
Need help? Contact our experts!
Phone: 0121 281 8163
Reviews