Gallagher Solar Powerstation MBS2800i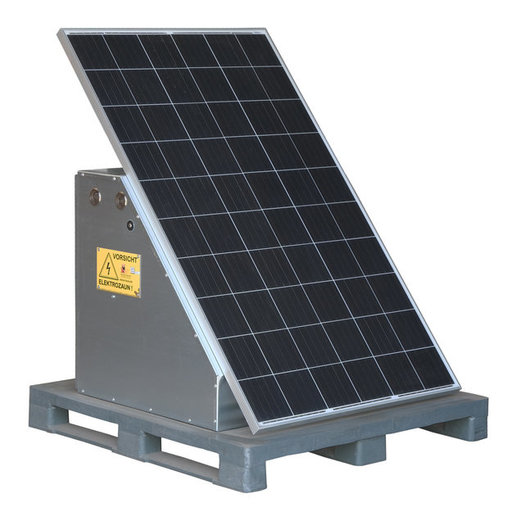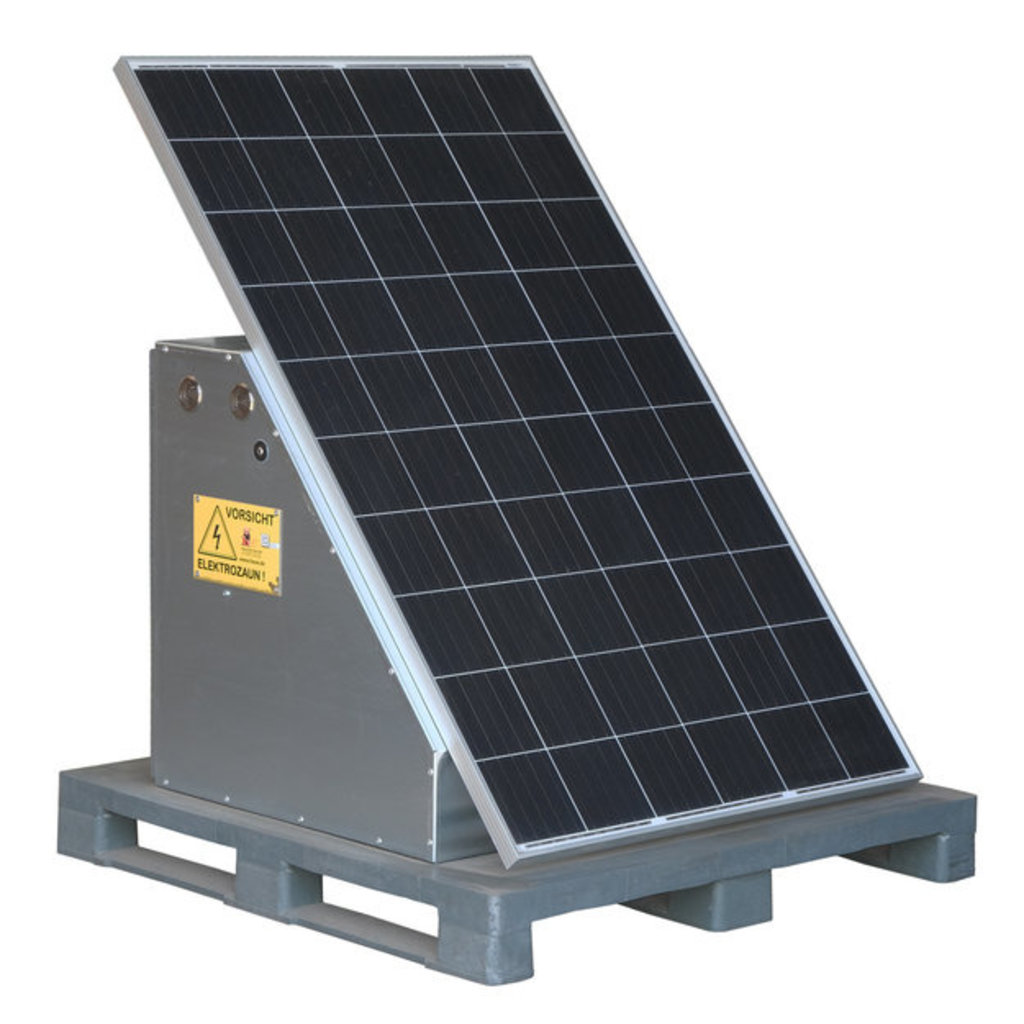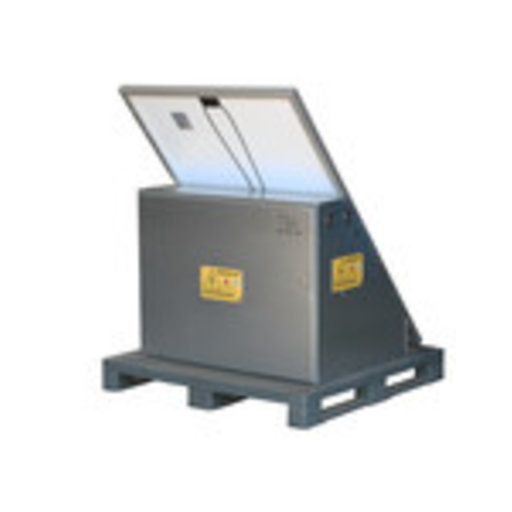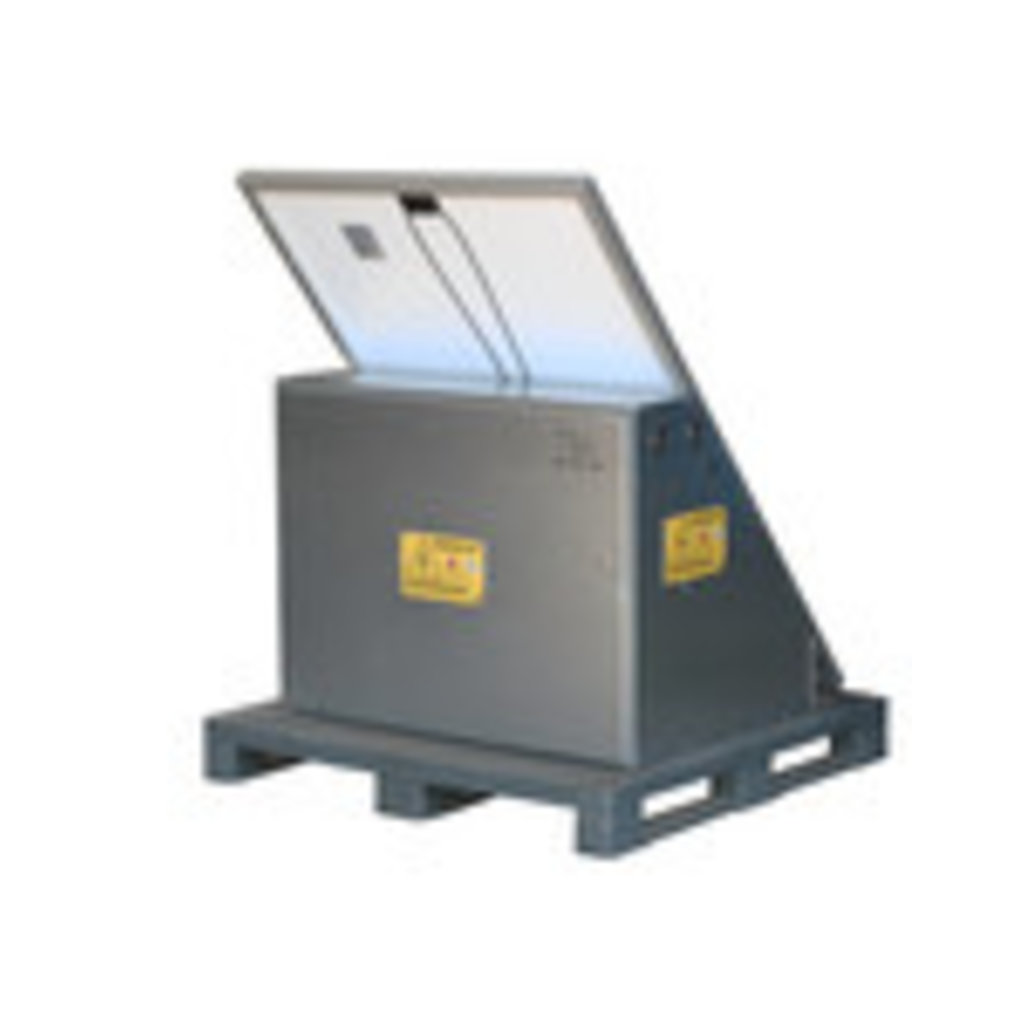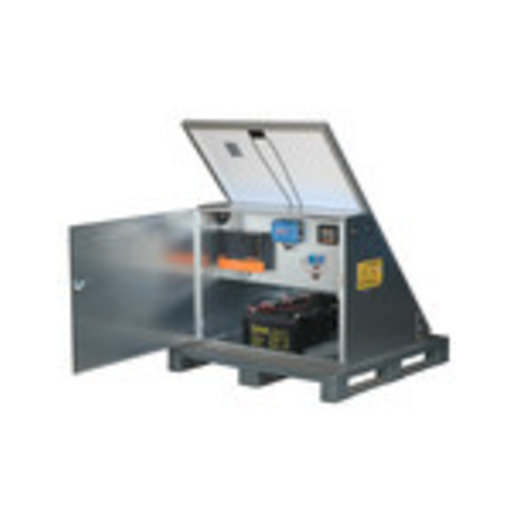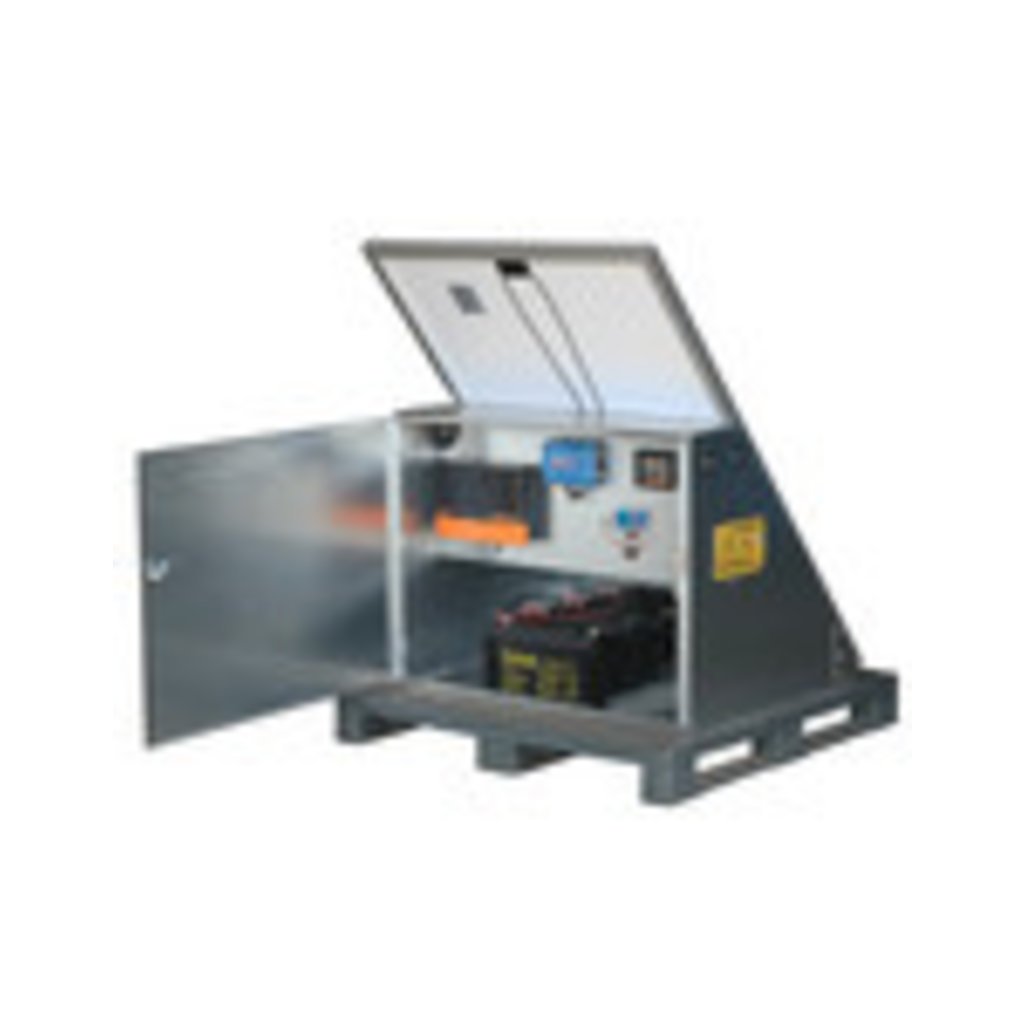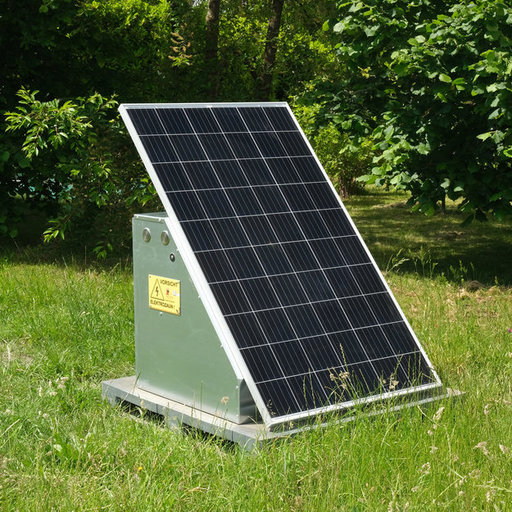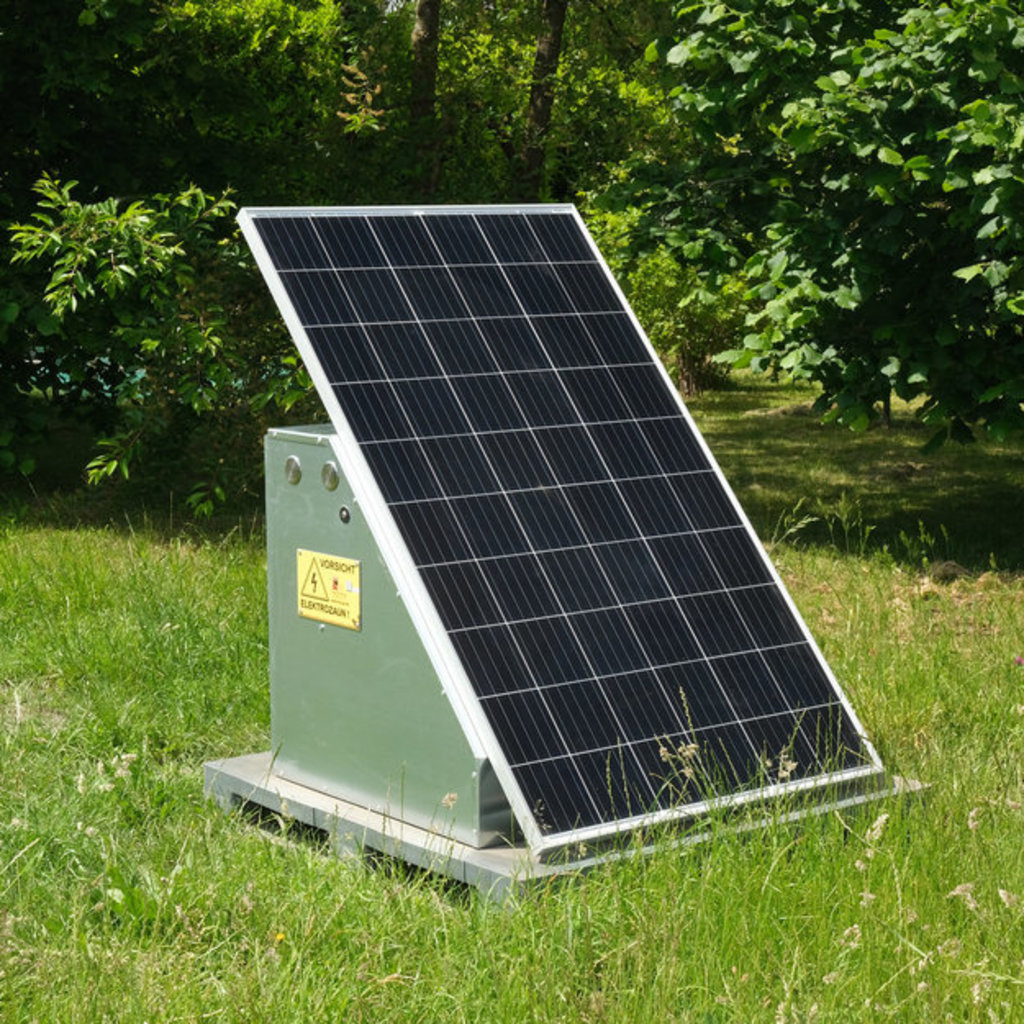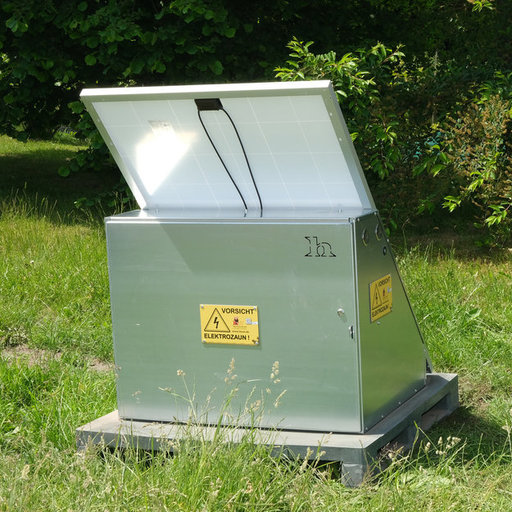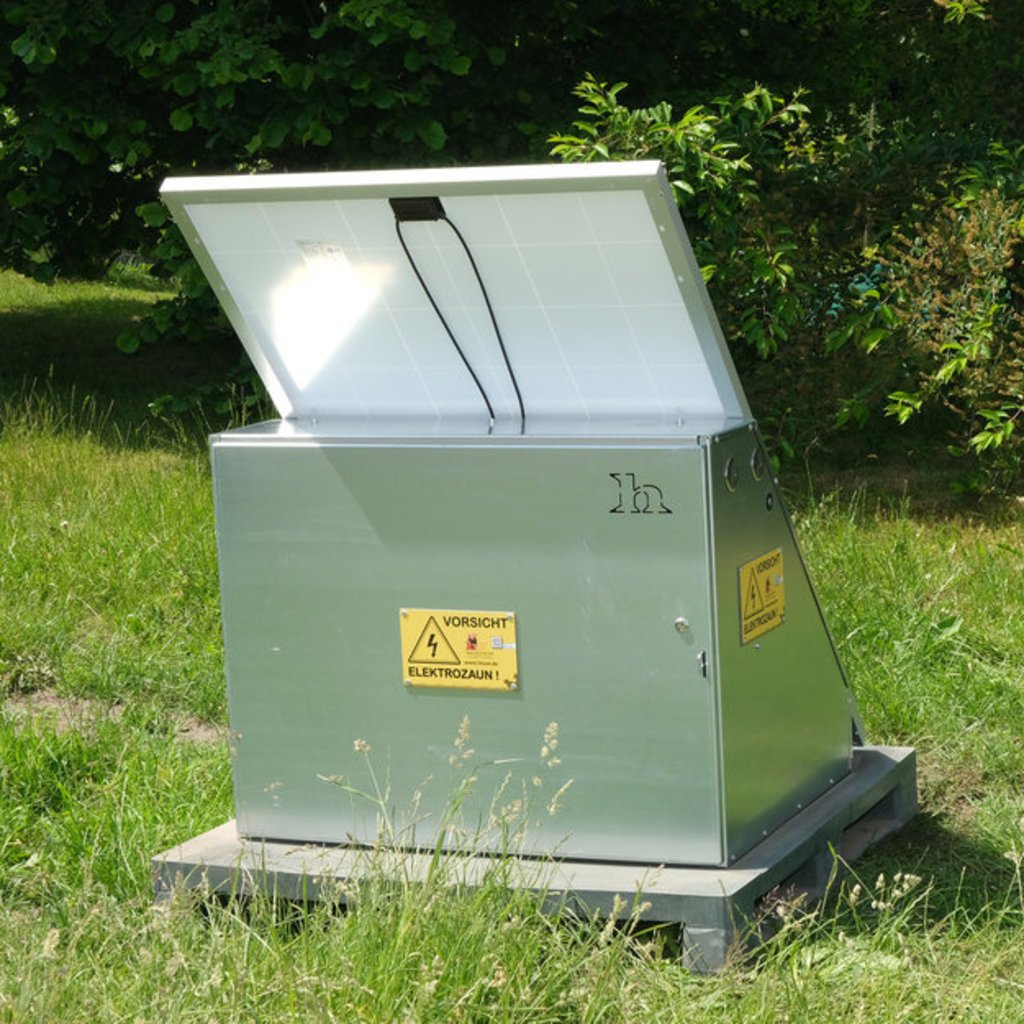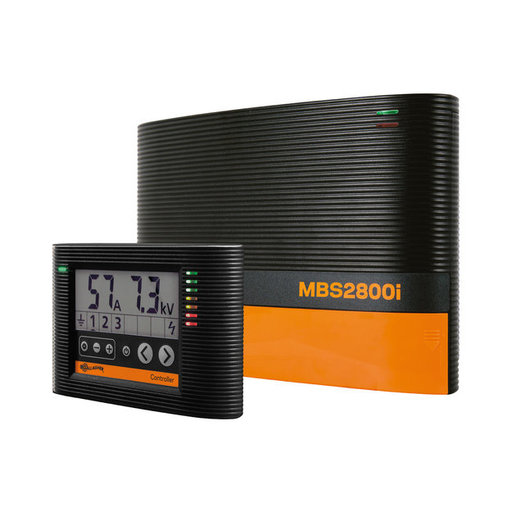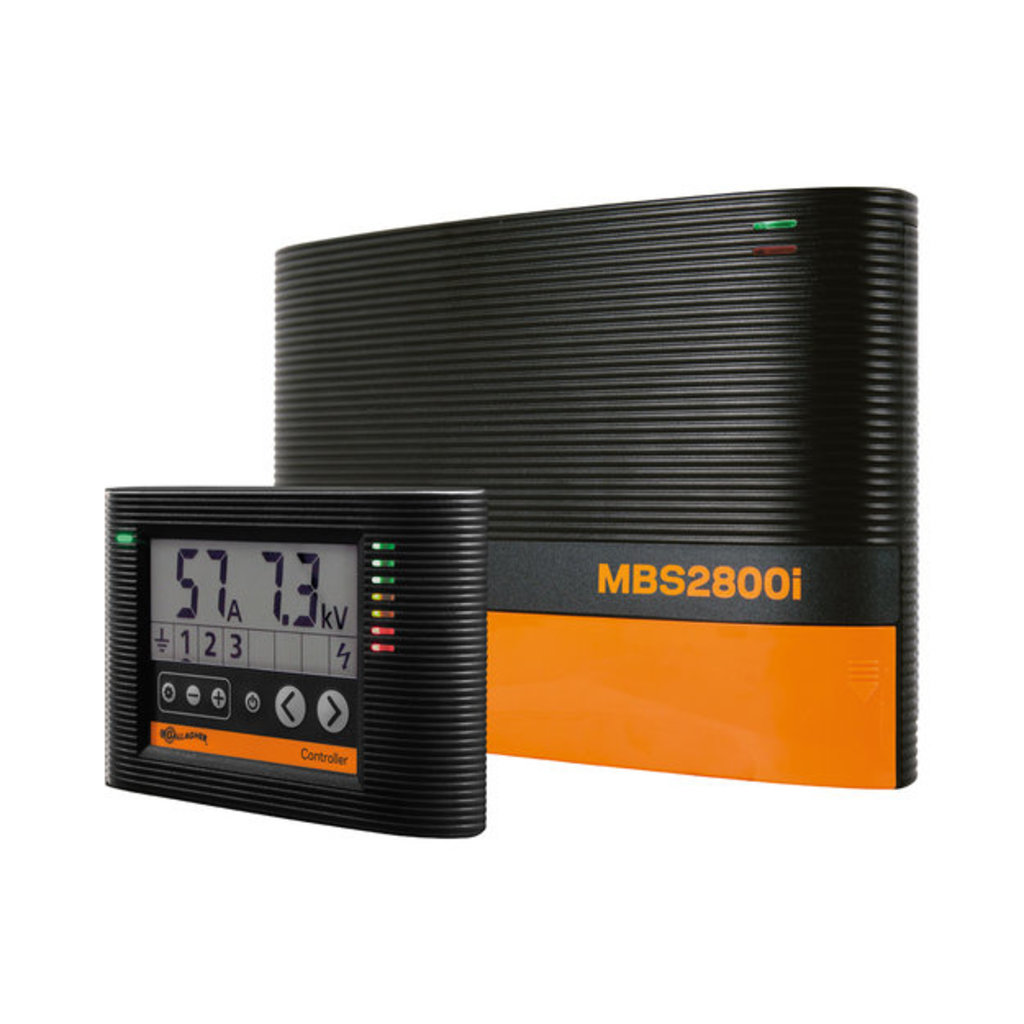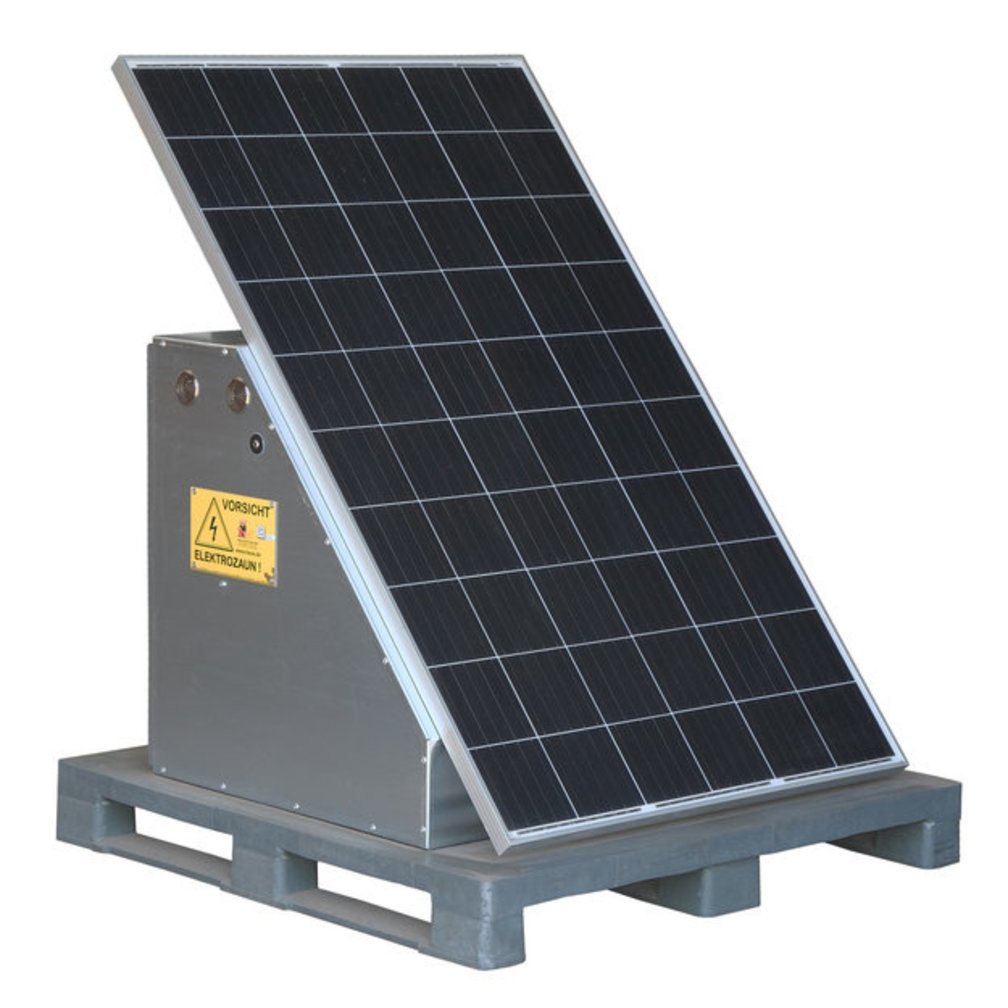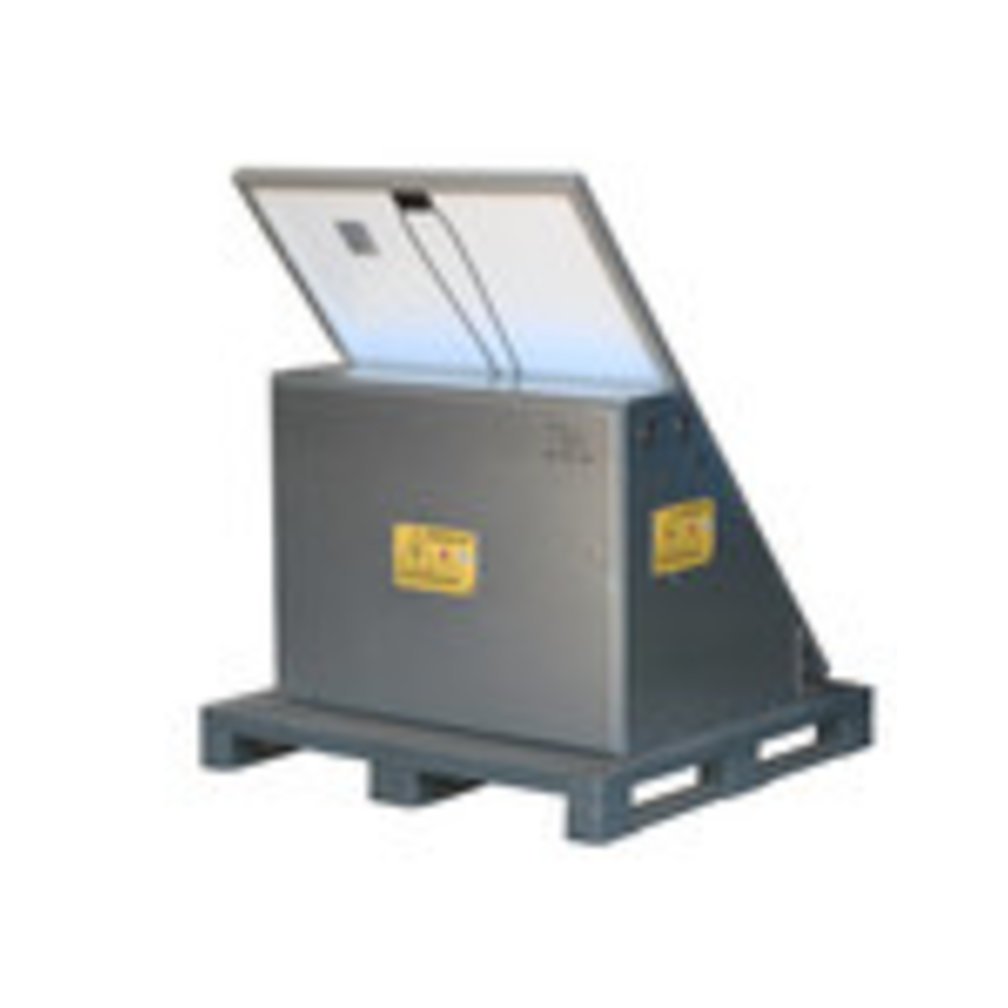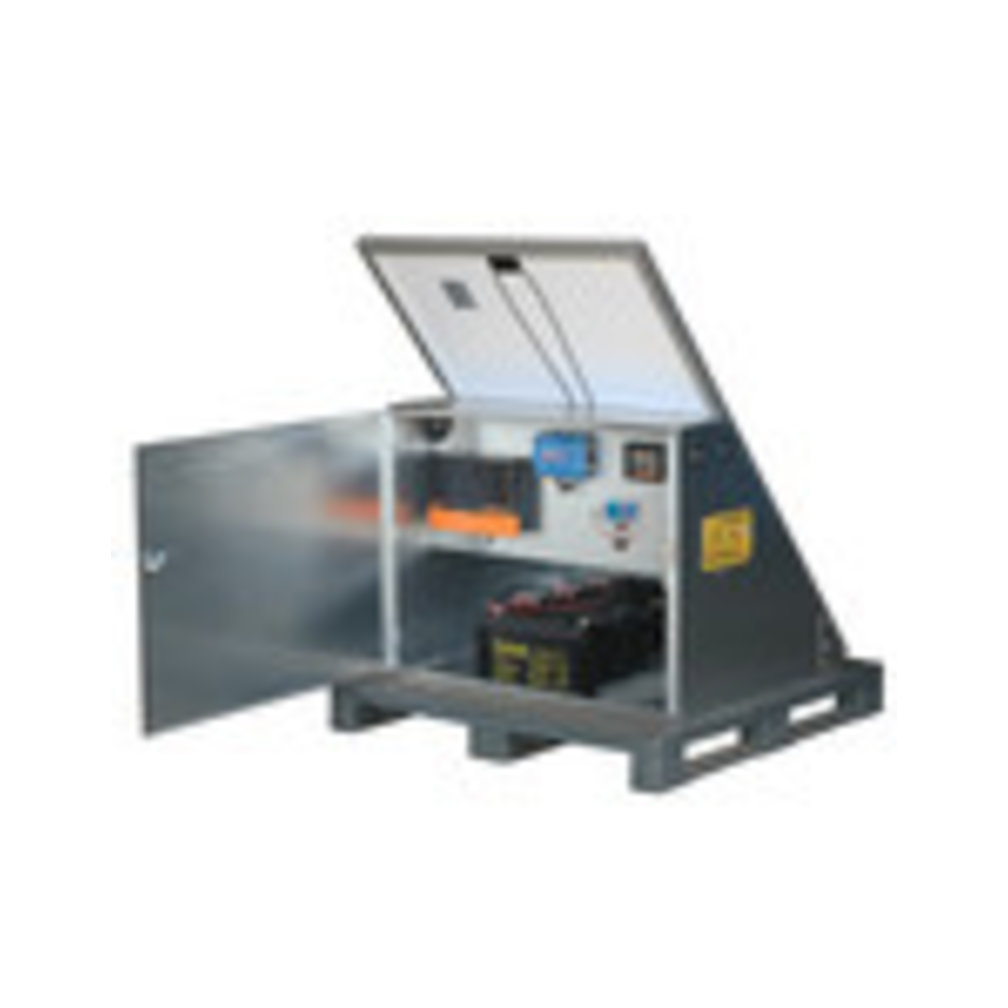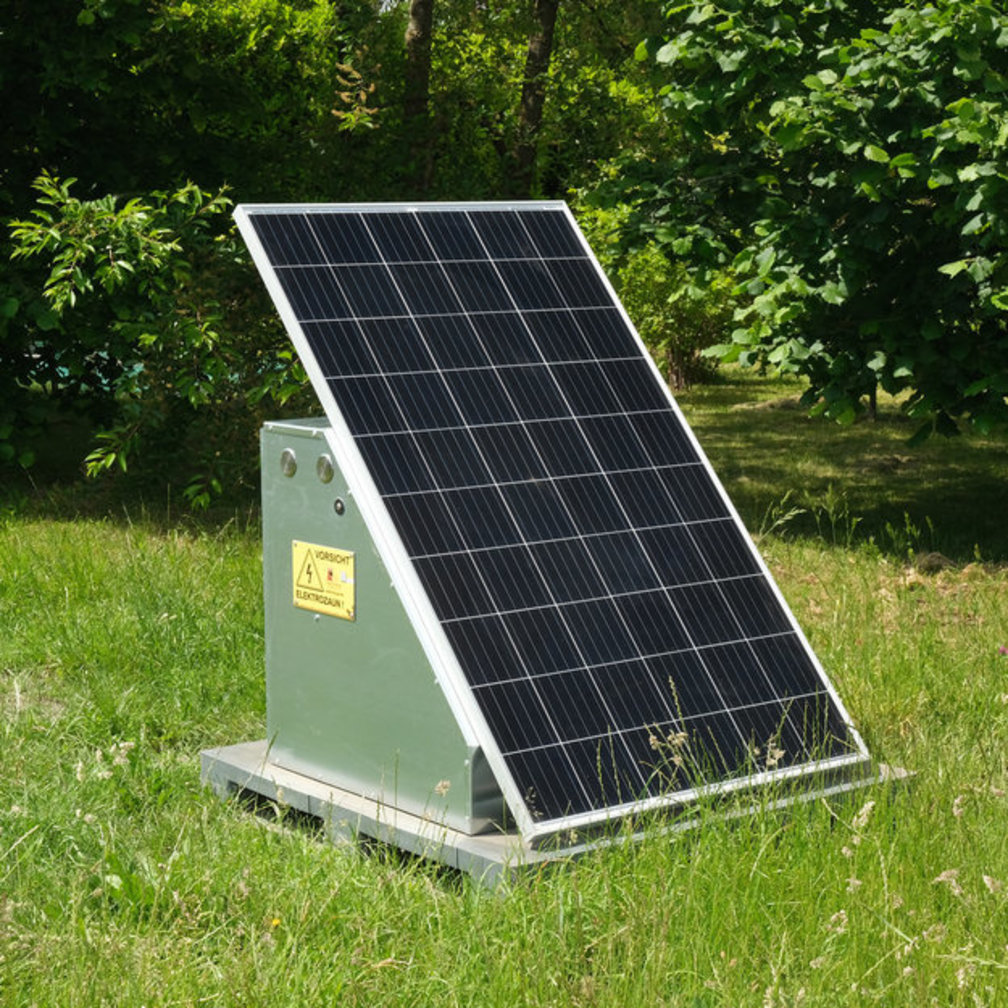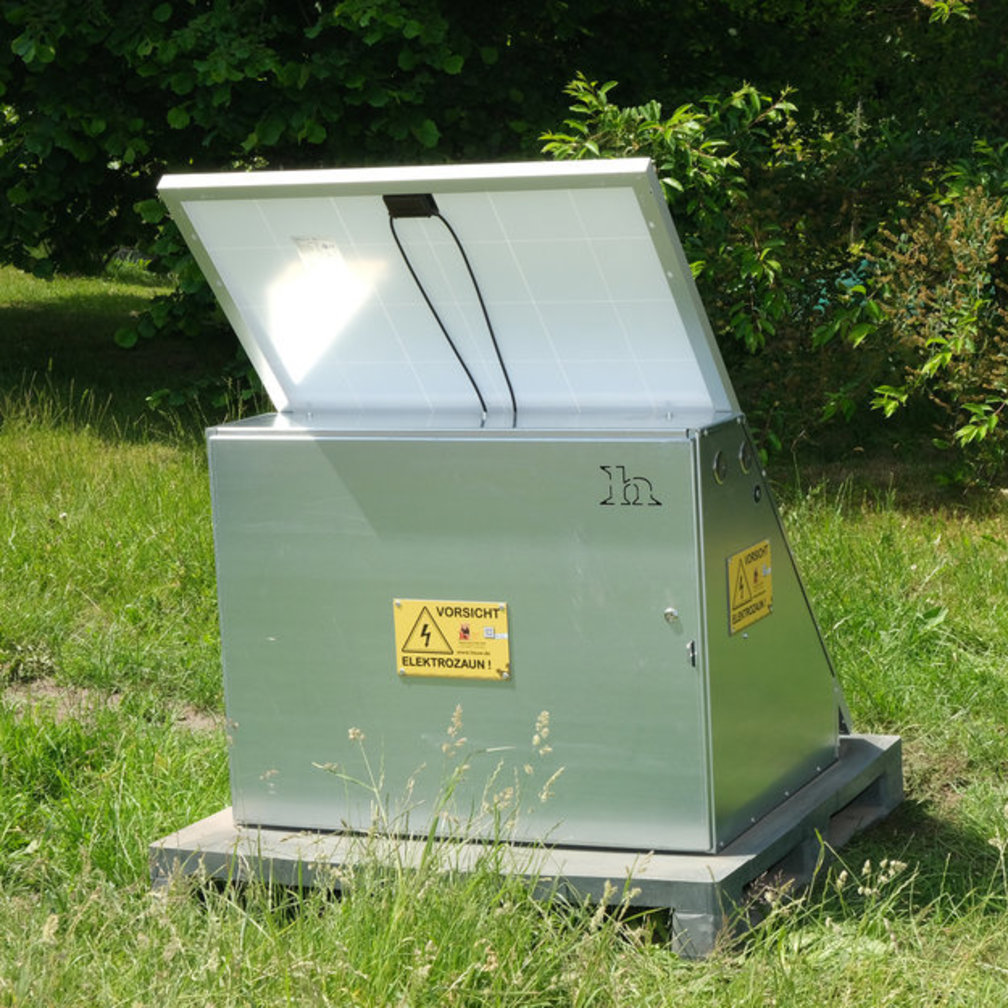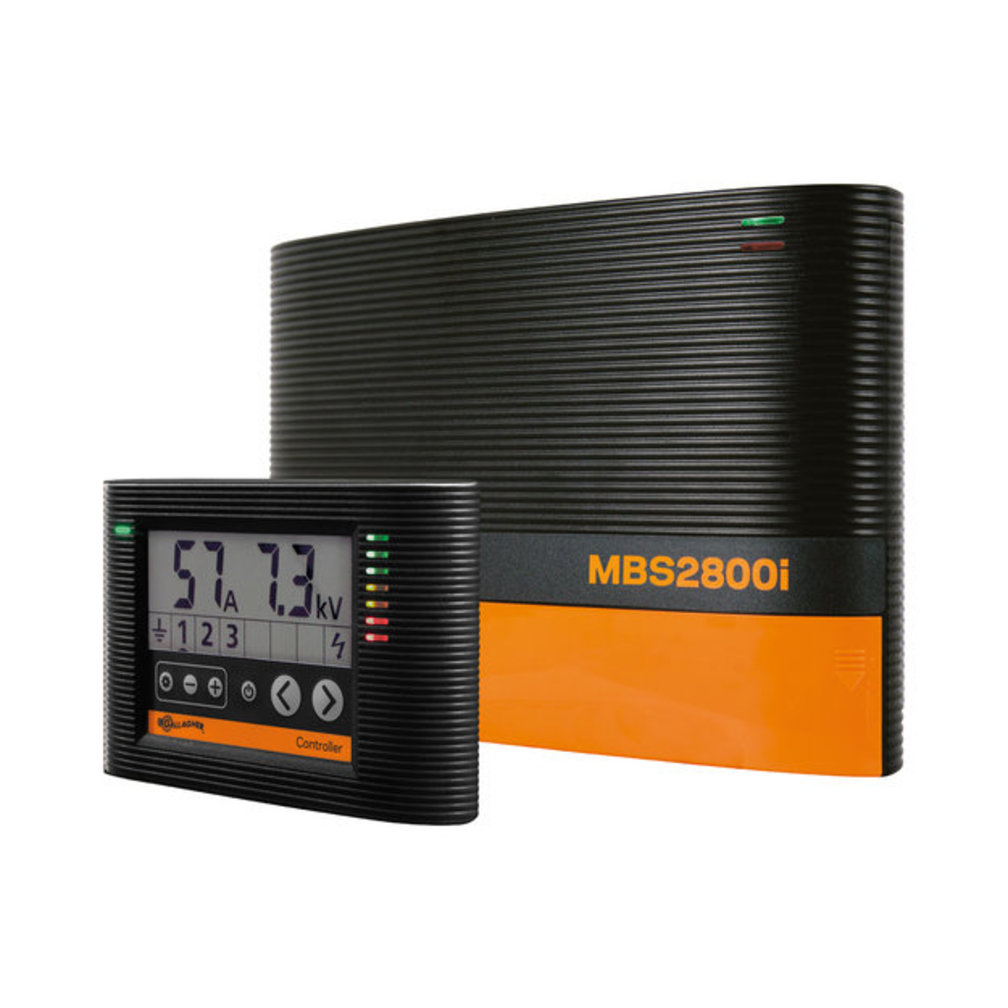 Gallagher Solar Powerstation MBS2800i
SKU: 083053
Free UK delivery from £60

Shipped from our warehouse in the UK

30 day returns
Delivery time: Ask our customer support for the best alternative
---
- Test 30 days risk-free! - Brand quality from Gallagher - 7-year warranty! - Top price - ideal for fences up to 80 km - Voltage 7,000 volts - pulse energy 14 joules Horse - Cattle - Red deer - Sheep - Pig - Goat - Wild boar
---
Gallagher Gallagher Solar Powerstation MBS2800i
Description
Gallagher solar station MBS2800i incl. energiser - set up, connect and you're done!
In this package, the MBS2800i energiser is mounted in a theft-proof housing, which itself is also live as soon as the door is closed. This makes the theft of your energiser and accessories almost impossible. This set also includes 4 gel batteries connected to a 325 watt solar panel mounted on the housing. Also installed in the box is the i-Series Control Display.
This complete set contains:
1x MBS2800i energiser
1x Controller Display
1x Electrified fuse box 1100 x 1200 x 1100 mm
1x Victron BlueSolar Inverter MPPT 100/30
1x Solar panel 325 Watt
1x Victron battery Proctect BP-65
4x AGM Panasonic battery 12V/120 Ah
3x Bentonite super grounding set
7x Earth rod 1 m
3x earthing connector
4x earthing clamp
1x Earthing cable 2.5 mm/400 m
1x Plastic pallet (insulating) 1200 x 1200 mm
Energiser MBS2800i Multi Power (12V/230V)
The most powerful and intelligent battery unit on the market - the MBS2800i. This powerful unit has enough power to operate a fence up to 80 km long. In addition, this unit is suitable for use with a rechargeable battery (and solar panel) or for connection to mains voltage. Versatile, total control over your fence!
The MBS2800i is an extremely powerful energiser suitable for multi-strand fences up to 80 km in length. Unique to the i-series is the external display that you can place anywhere you want, up to 50 m (*3 m wire fed) away from the fence.
On it you can read the status of your fence and operate your unit. In the event of a power failure, for example due to a branch falling on the fence or vandalism, you will be alerted immediately. The exact location of the fault is displayed immediately.
You switch the energiser off directly on site with the remote control (optional) and can quickly rectify the fault, then switch theenergiser on again with the optionally available remote control. This reduces the risk of your animals escaping! The Gallagher MBS2800i can be supplemented with various i-Series accessories, such as an i-Series remote control, an alarm system, a warning light, a siren, as well as one (max. 6) fence monitor(s) and an SMS module. In combination with the optionally available WiFi gateway (G567006), you will immediately receive an alert on your mobile/smartphone in the event of a power failure.
Details of the MBS2800i Multi Power electric fence:
Switching the energiser on and off by remote control (optional).
Full control of your fence when using (max.6) fence monitor(s) (optional)
Suitable for long, multi-strand fences
Adaptive control
Connection option for external alarm: Yes (optional)
Battery backup in case of power failure: Yes (optional)
Remote control: Optional
SMS capable: Yes (optional)
Security in case of short circuit (in the fence)
Active power adjustment
Time delay pulse strike
Indicator lamp On/Off
External display
Digital display fence voltage
Digital display Earth voltage
Warning lamp
LED bar graph
Area size (hectare/acre): 120/300
Power consumption adapter (V/mA): 15/860
Battery power consumption (V/mA): 12/730
Now with 7 years Gallagher warranty!
Gallagher quality
To ensure you get a quality product when you buy the M5000i power fence, Gallagher has a unique testing procedure.
Firstly, Gallagher puts its energisers through some extreme tests during their development. All energisers are dropped from a height of 1 metre. Each side of the energiser falls onto a hard concrete surface. The requirement of this test is that the device still functions and is protected by its housing.
Secondly, the model is subjected to a temperature stress test. The power supply unit should still function at -80 °C and +180 °C.
If the model passes these tests, it is ready for production.
To ensure that your new model delivers what it promises, it is tested for 24 hours before shipping. This ensures that it functions properly.
Reference grounding - only the i-series offers:
The energisers of the i-series offer numerous advantages. It allows you to view the performance of your fence. In order to be able to read off the performance of your grounding, a reference grounding is required, which you can set up as follows:
a) Install a single galvanized earth post (min. 60 cm long at least 10 m from the fence energiser and at least 10 m from power cords, telephone cables, water pipes or the building earth.
b) Connect the reference ground post to the black clamp on the fence energiser using an underground cable.
Need help? Contact our experts!
Phone: 0121 281 8163
Reviews