Poultry Netting 112 cm | 25 m Single Pin - Green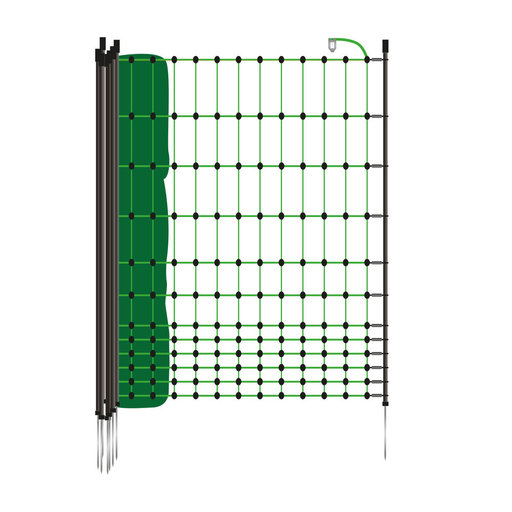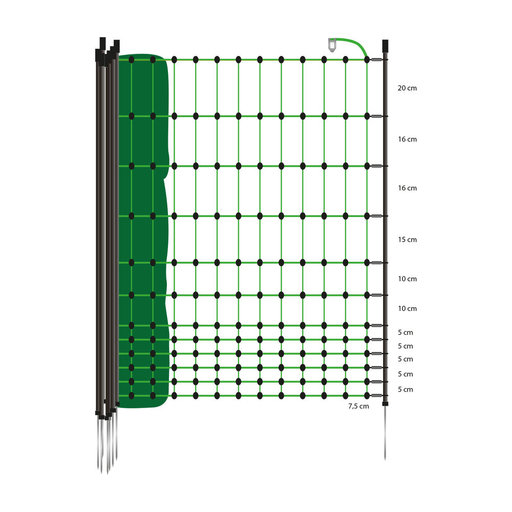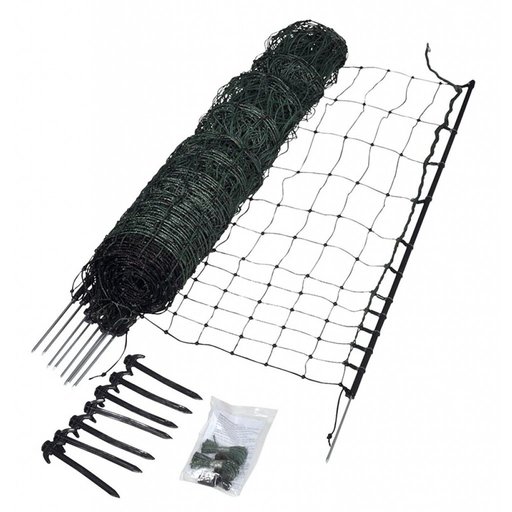 Poultry Netting 112 cm | 25 m Single Pin - Green
SKU: 077298
Free UK delivery from £60

Shipped from our warehouse in the UK

30 day returns
---
Fencing netting for chickens and poultry. Complete and easy to attach to several other nets. Length 25m, 9 posts.
---
Gallagher Poultry Netting 112 cm | 25 m Single Pin - Green
Description
Gallagher Chicken Net / Poultry Net - 25 m / 112 cm with single pin (green)
The Gallagher poultry netting is the ideal solution if you have to move your chicken fence frequently and value the highest quality. The user-friendly poultry netting has a total length of 25 meters. It has 9 posts with a single pin and thanks to the low resistance it can be easily connected to other netting.
This netting is suitable for rabbits and other small pets. The netting is 25 m long, comes with 9 posts of 0.65 m high and a single ground pin. The netting is extremely easy to install and can be linked with other netting to cover larger distances. The netting can also be used to protect your garden or paddock against small animals.

Main Features
Complete fence net with 9 posts and 12 strands
Easy to install and move
 Nets can be connected to each other without any problems
Also very suitable for protecting gardens, fields or pastures
 Can be electrified (separate fencing unit required)

Complete fence net for rabbits and other small pets. Also very suitable for protecting garden, field or pasture. Easy to install and just as easy to move. The length of the fence net is 50 metres. Is that not enough for you? Thanks to the low resistance, you can easily attach several nets to each other. The fence net includes 15 stakes with a single ground rod, which are already incorporated into the net. The earth poles are 65 cm high.
Rabbits
Rabbits particularly young ones can squeeze through small gaps so being extra thorough is really important and will also save you a lot of heartache later on if they sneak in.
To achieve best results, please note you will need to surround your garden with a maximum 31mm hole size with a minimum height of 0.9m above the ground. Any lower than this, than the Rabbits can jump it. The metal netting pins included, hold down the turf back and hide the netting underneath, also another advantage of this, is that rabbits usually tend to hop up to a fence and then will start to dig when they hit the wire netting just under the surface, they will stop and hopefully go somewhere else.
Tip: Knocking in posts next to hedges can be difficult, using the metal pins instead of posts, drive much easier into the ground between the roots.
Need help? Contact our experts!
Phone: 0121 281 8163
Reviews