Paddock Essentials - Stand Off Insulators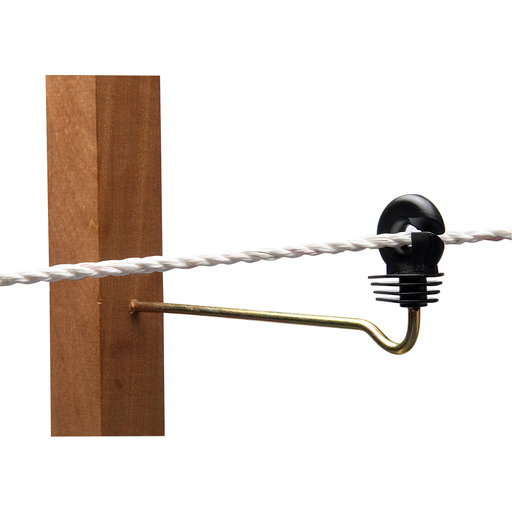 Paddock Essentials - Stand Off Insulators
SKU: 47C37SO-20
Free UK delivery from £60

Shipped from our warehouse in the UK

30 day returns
---
Paddock Essentials - Stand Off Insulators.
---
Hotline Paddock Essentials - Stand Off Insulators
Description
This offset insultor is a competatively priced alternative to the heavy duty P37SL multi-purpose screw-in insulator and although specifically designed for shorter fence runs, the insulator is perfectly suited for use in paddocks etc. 

The insulator has an 190mm stand-off from the end of the screw, making it ideal for protecting wooden horse and cattle fences from damage caused by chewing and/or rubbing. The insulators are most suitable for use with our highly visable ropes and the combination will produce an effective electric fence.

Suitable for electric fences constructed using:
Wire: No
High Tensile Wire: No
Polywire: Yes
Electro-Rope: Yes
Electro-Tape: No

Stand-off Insulators are sold in packs of 20.
Need help? Contact our experts!
Phone: 0121 281 8163
Reviews