Hotline C93 Supercharge Rope Connector | Electric Fencing Accessories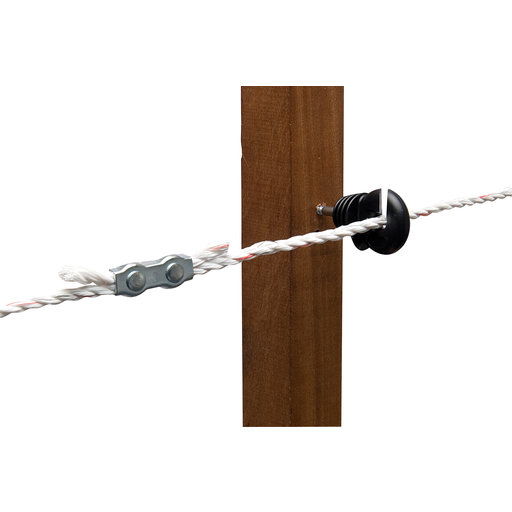 Hotline C93 Supercharge Rope Connector | Electric Fencing Accessories
SKU: 47C93-4
Free UK delivery from £60

Shipped from our warehouse in the UK

30 day returns
Hotline Hotline C93 Supercharge Rope Connector | Electric Fencing Accessories
Description
The Hotline Supercharge 4mm-9mm Rope Connector is for connecting and joining supercharge rope.
This connector ensures excellent conductivity across the joint and although designed specifically for use with electric horse rope from 4mm to 9mm diameter, the rope connector will also provide an excellent permanent connection of your lead-out cable to the fence line.
Simple to fit using either an adjustable spanner or small socket to clamp the wires together inside the two plates; keeping the smooth face of the rope connector (pictured) facing in, toward your horses or livestock and any protruding tips of the bolts are facing outwards.
This Rope Connector is sold in packs of 4
Need help? Contact our experts!
Phone: 0121 281 8163
Reviews