Bobbin Butterfly Insulator | Electric Fencing | Electric Fence Insulator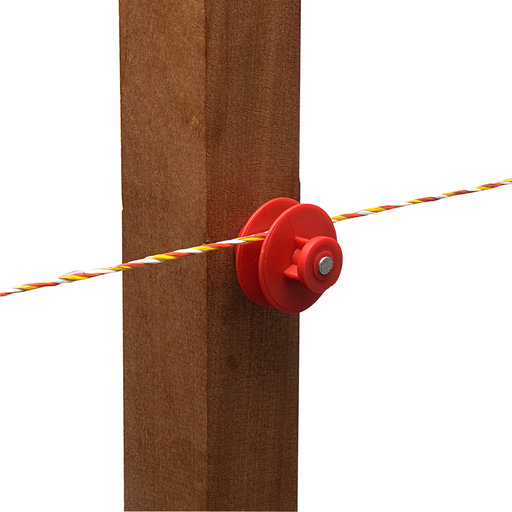 Bobbin Butterfly Insulator | Electric Fencing | Electric Fence Insulator
SKU: 47P24-20
---
Hotline Red plastic bobbin butterfly insulators (20).
---
UK's largest online supplier
Shipped from warehouse in the UK
Expert help & advice: 0121 281 8163
Hotline Bobbin Butterfly Insulator | Electric Fencing | Electric Fence Insulator
Description
Red plastic bobbin butterfly insulators.
This is a large flanged insulator suitable for semi-permanent electric fence systems using P22 or P23 galvanised wire.


Suitable for electric fences constructed using:
Wire: Yes
High Tensile Wire: No
Polywire: Yes
Electro-Rope: No
Electro-Tape: No



Bobbin Butterfly Insulators are sold in packs of 20, 100 or 200



Need help? Contact our experts!
Phone: 0121 281 8163
Reviews