100x TurboStar Horse Insulator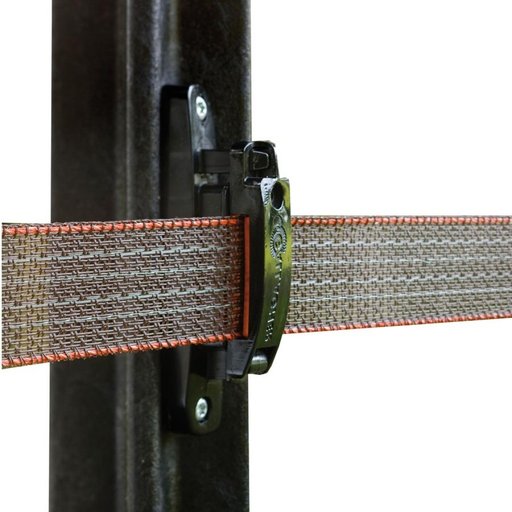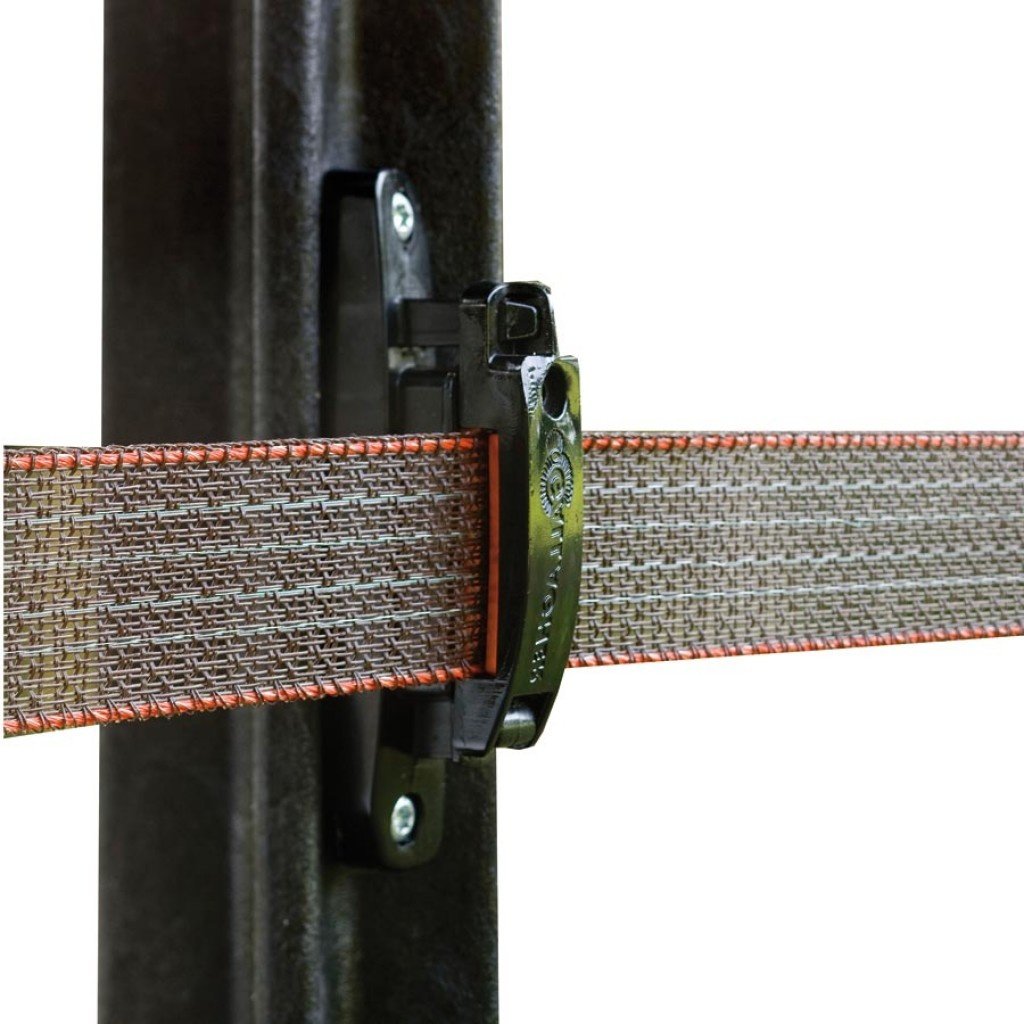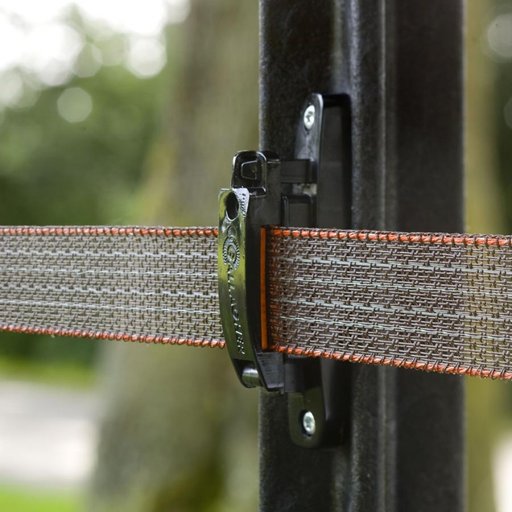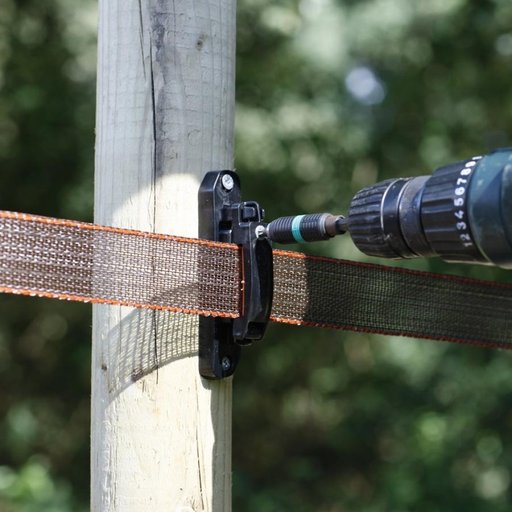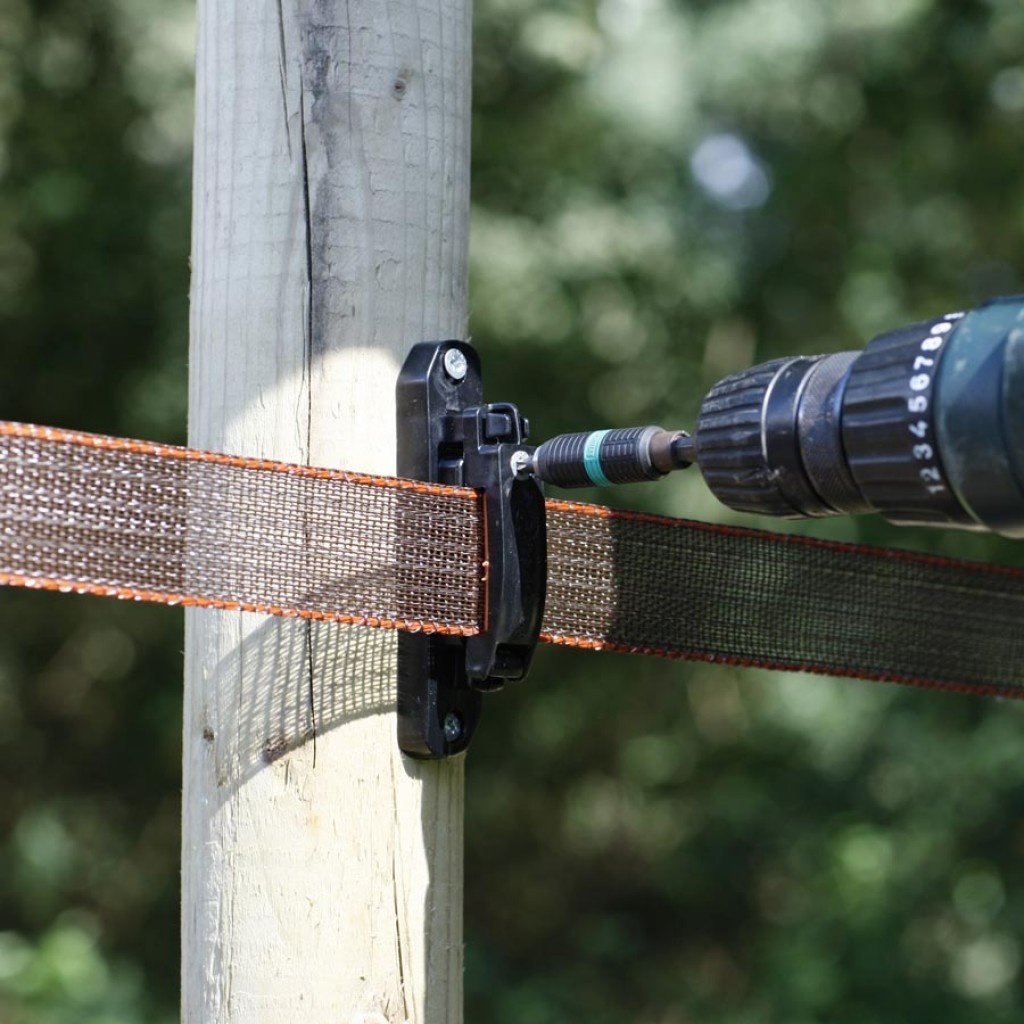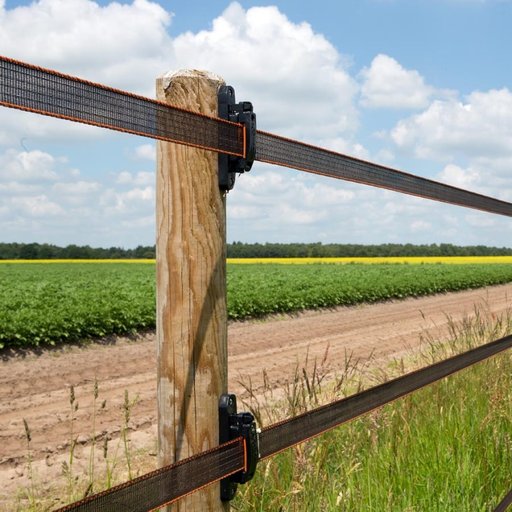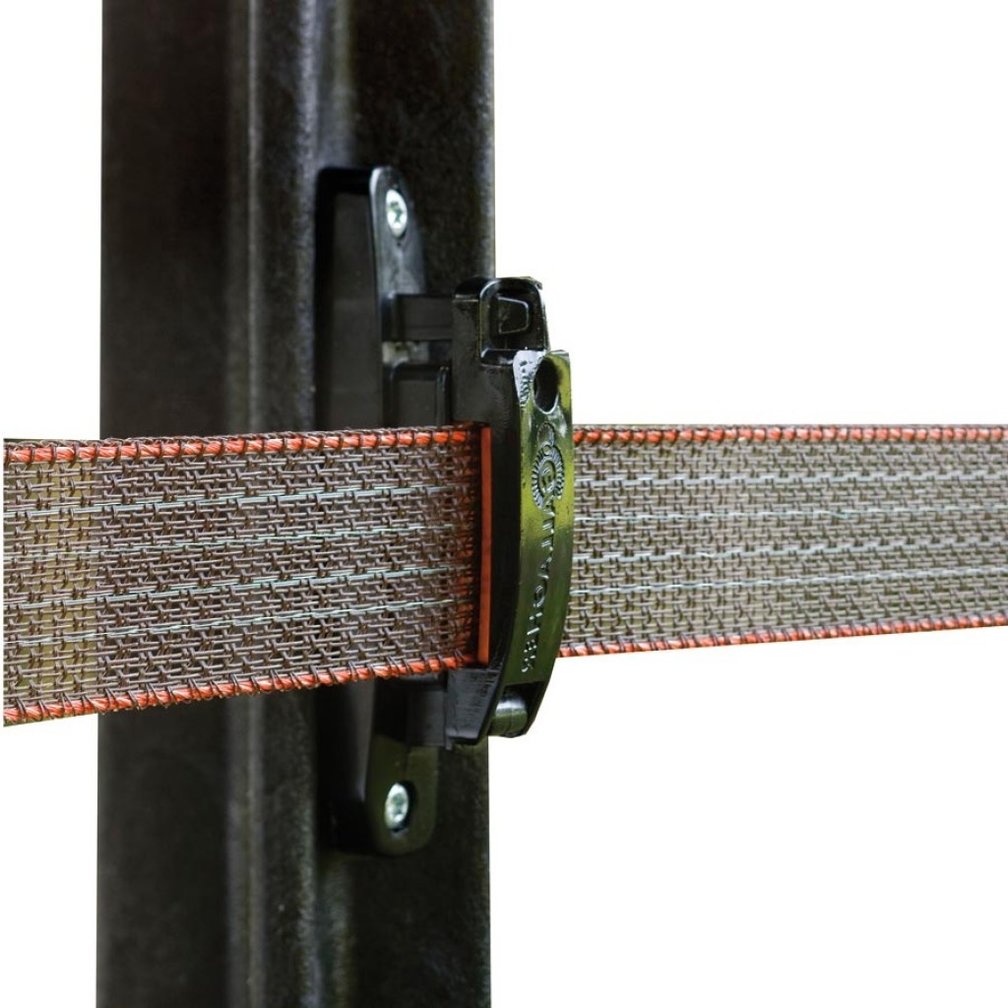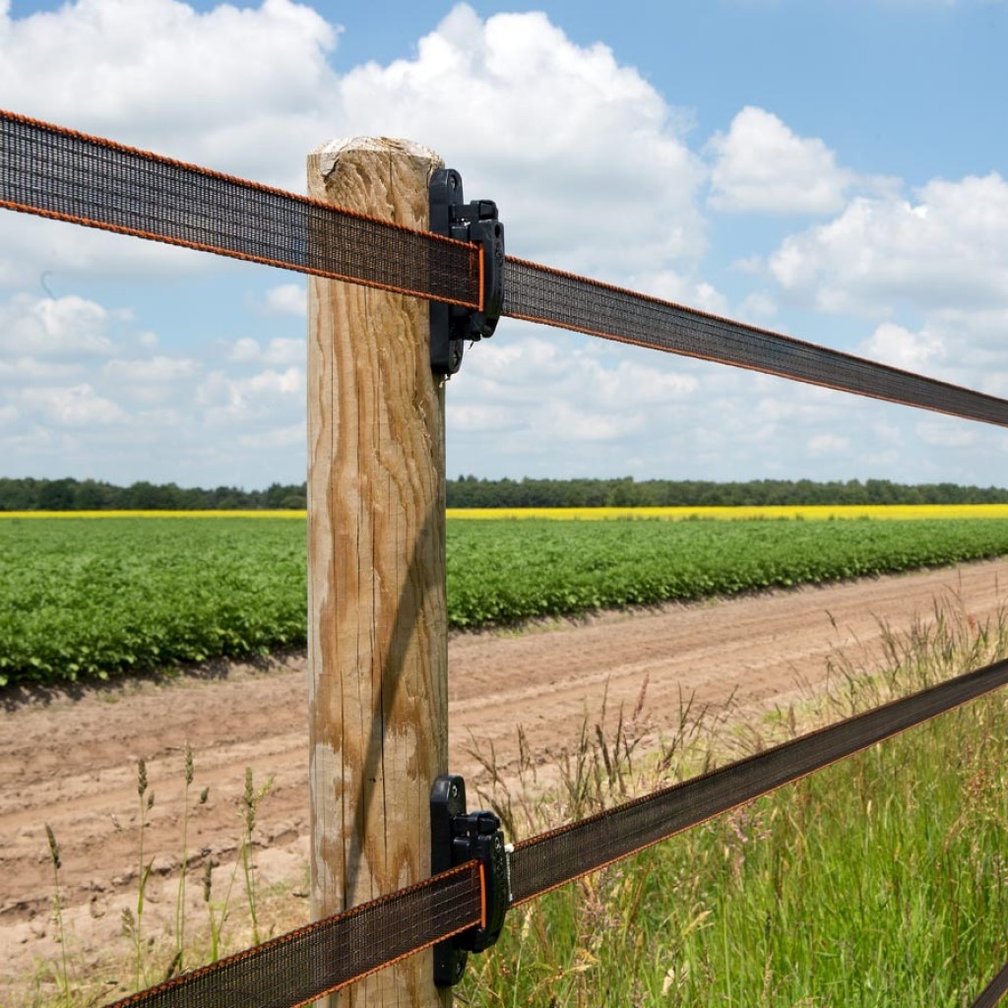 100x TurboStar Horse Insulator
SKU: 699066
Free UK delivery from £60

Shipped from our warehouse in the UK

30 day returns
---
The Gallagher TurboStar horse insulator has a sleek and simple design and is used to fasten tape, up to 40 mm, to posts in permanent fences.
---
Gallagher 100x TurboStar Horse Insulator
Description
A high quality Gallagher TurboStar horse insulator used to fasten tape up to 40mm to posts in permanent fances.

Main Features
 Easy to fasten, clamped with 2 rubber parts with one single click
For permanent fences
 Rubber parts extend the product's life
 Easy and stable way for fitting tape of up to 40 mm
10-year product warranty
The Turbostar horses insulator is a well-designed tape insulator. For most animals an electric fence acts as a barrier, this they have to be able to see to avoid it. This is where the Gallagher Turbostar comes in. Offers a great amount of visibility, due to its width and visible options colours. Designed to fasten tape up to 40 mm to posts in permanent fences. Easy to install, simply clamps together with 2 rubber parts with a single click.

The supplied screw can be used for extra security. The Turbostar insulator for horses has a 10-year warranty. High-quality and innovative broadband insulator. The orange rubber plates ensure a particularly firm hold and prevent damage to the tape. Extremely easy mounting, optional fixation with clip function or permanent screw function. Another Easy2use product!

Our range of insulators is matched to the conductors we offer, i.e. insulators for broadband, cord, plastic wire and aluminium coated wire. Special attention to our spacer insulators, for electrification of existing fences, for use on wooden and/or iron posts, for fixed or mobile fences. Distinctive in price, quality and durability. The choice is yours!

Tip: Horses, especially ponies are able to quickly work out whether there is no electricity running through the fence. We advise therefore to use fence testers regularly.
Need help? Contact our experts!
Phone: 0121 281 8163
Reviews