Multi Powered MB2800i Electric Fence Energiser/Charger (230V/12V)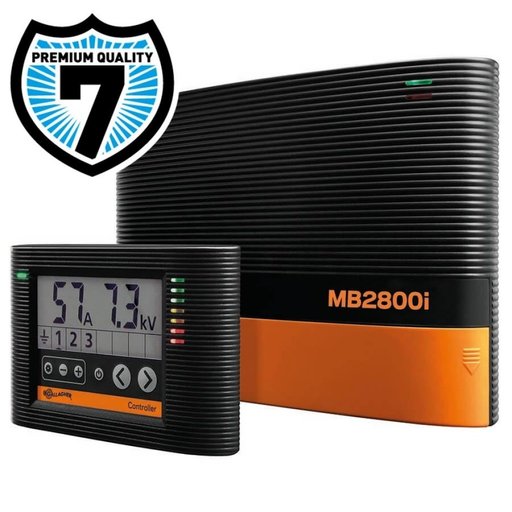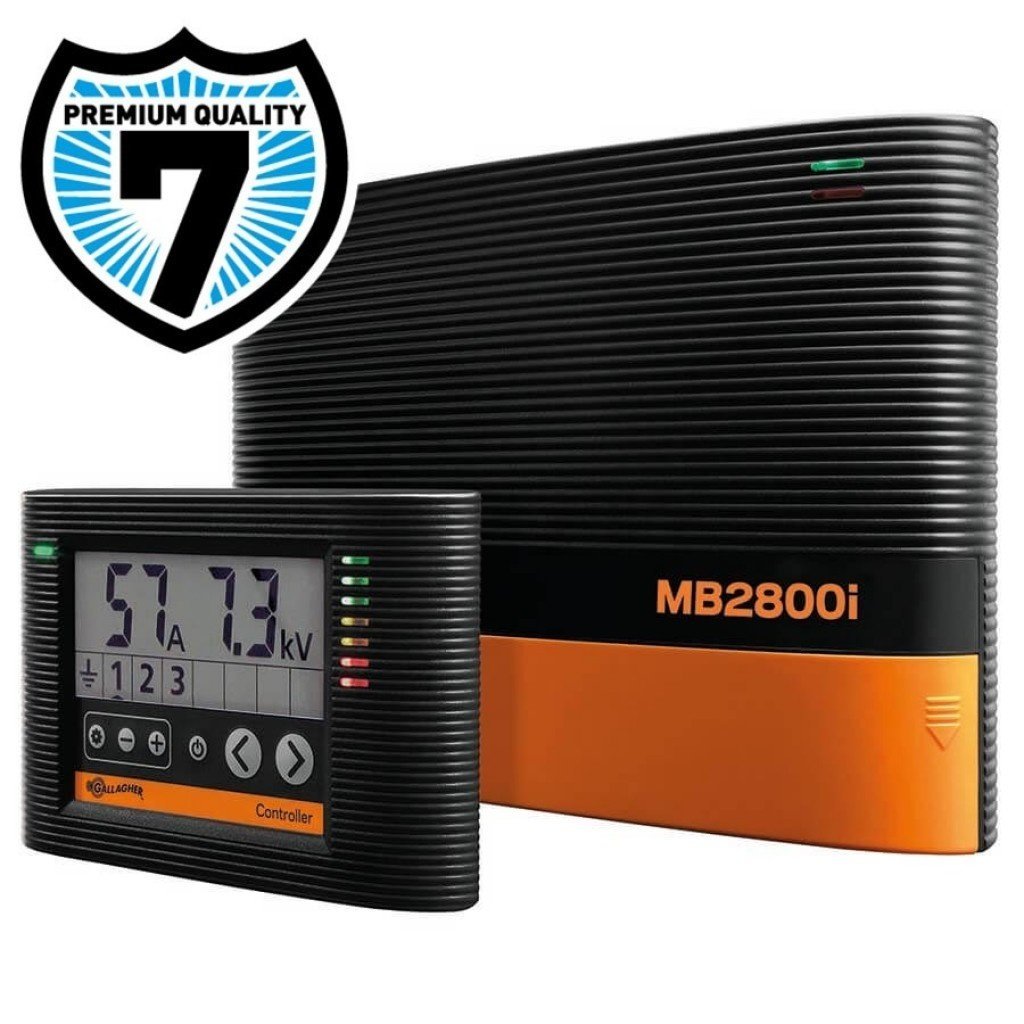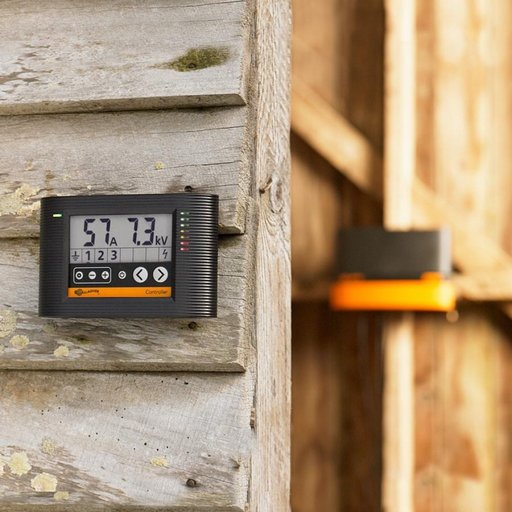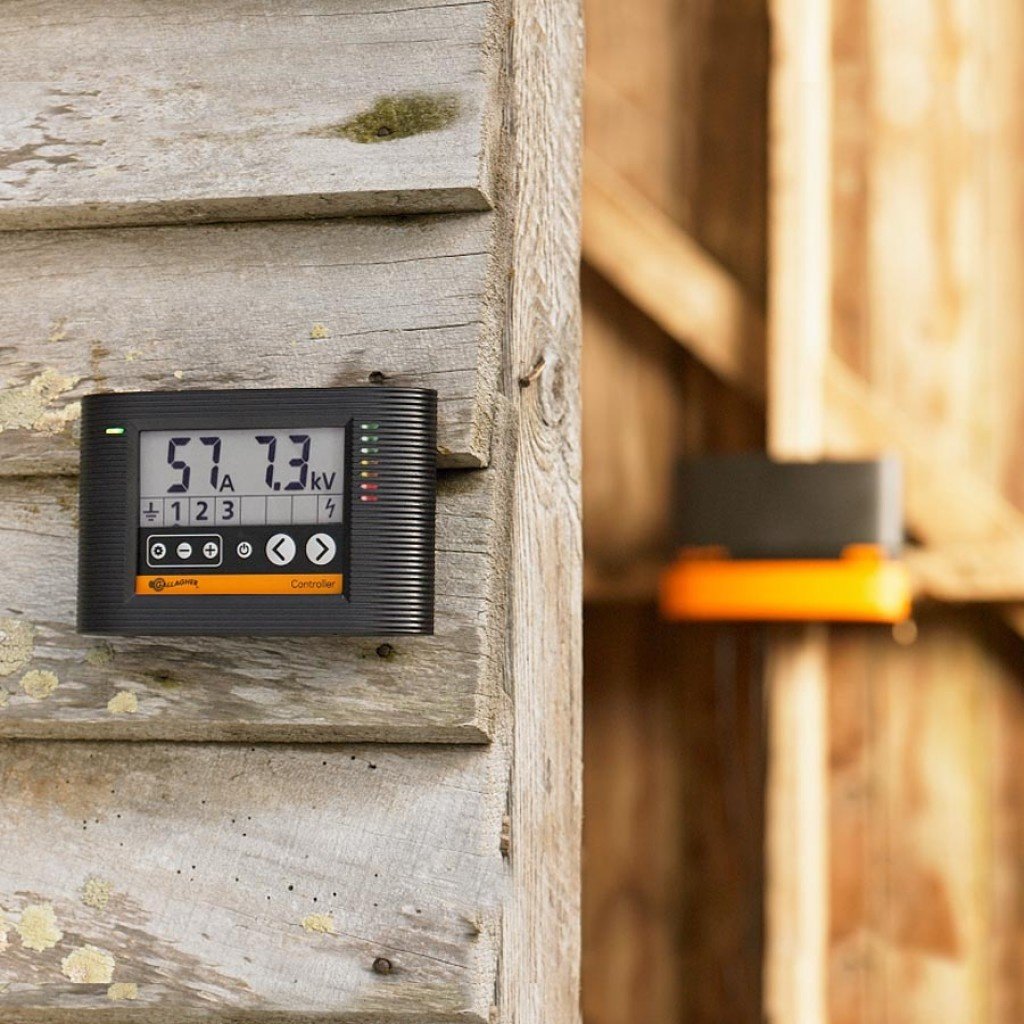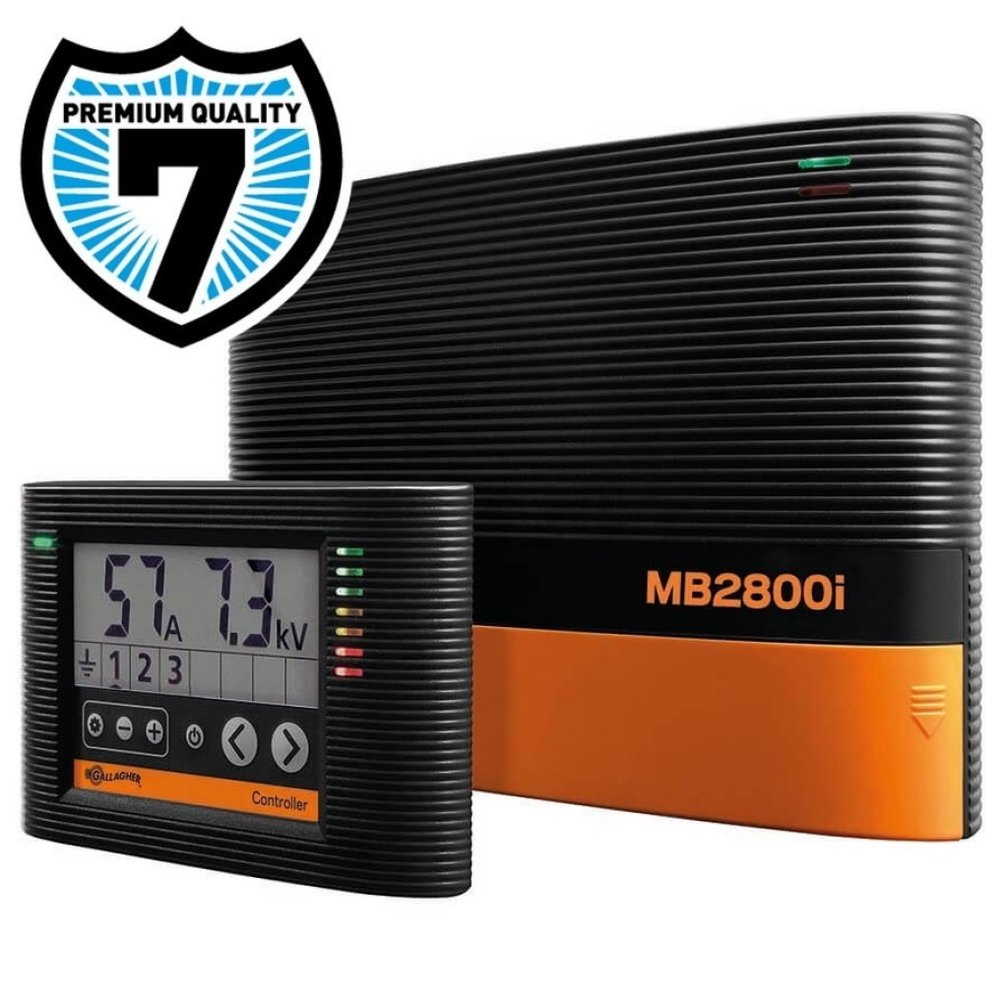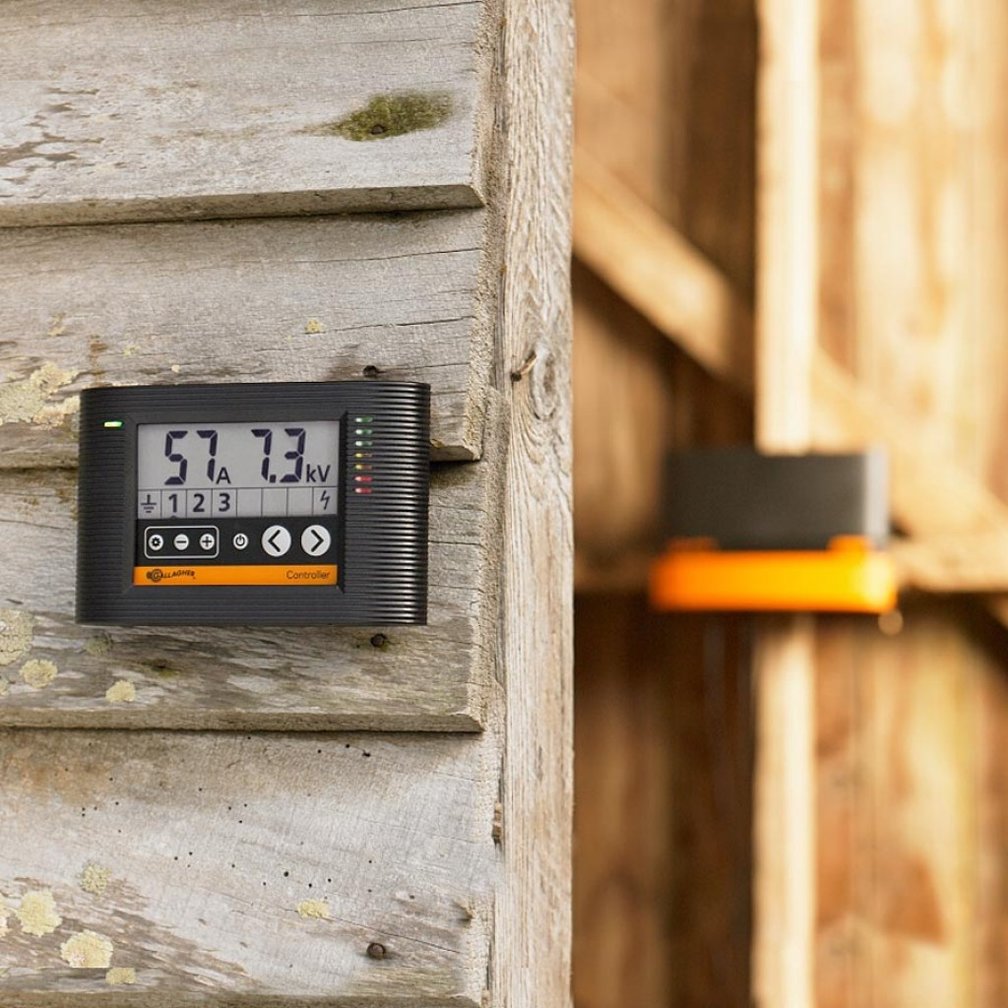 Multi Powered MB2800i Electric Fence Energiser/Charger (230V/12V)
---
- Mains powered - Ideal for fences up to 80 km - Voltage 7,000 V - Charging energy 21 Joule - 7 year warranty! Suitable for; horse - cattle - sheep - goat - deer - pig
---
Free delivery from £50 & 30 day returns
Shipped from our warehouse in Coventry
Expert help & advice: 0121 281 8163
Gallagher Multi Powered MB2800i Electric Fence Energiser/Charger (230V/12V)
Description
The MB2800i is the most powerful and intelligent cordless device on the market from Gallagher. This powerful energiser has enough power to operate a fence of up to 80 km in length. In addition, this device is suitable for operation with a rechargeable battery (and solar module) or for connection to the mains voltage.
Unique to the I-series is the external display, which you can attach to any place you want, in up to 50 m (*3m wire included) distance to the energiser. On it you can read the status of your fence and operate your device. In case of a power failure, for example, by a fallen branch or vandalism on the fence you will be alerted immediately. The exact error location is displayed immediately if you also install fence monitors. Watch how the Gallagher I series work. 
You can switch off the fence directly on site with the remote control (optional) and can fix the error quickly, then turn on the fence with the optional remote control again. This reduces the risk of your animals breaking out!
The Gallagher MB2800i can be supplemented with various i-series accessories such as an i-Series remote control, an alarm system, a warning light, a siren, a (max 6) fence monitor (s), an SMS module and Wifi Gateway. In combination with the optionally available SMS module of the i-series, in the event of a power failure, a warning message will be sent immediately to your mobile phone or to an alarm control panel. The Wifi Gateway will give you real time fence information on an app on your phone.
Top features MB2800i multi powered energiser:
The exact error location is displayed immediately
Switching the fence on and off by remote control (included)
Complete control of your fence when using (max.6) fence monitor (s) (1x included)
Suitable for long, multi-stranded fences
Display (LED / LCD): Yes
Recommended solar cell: 2x 60 W
Recommended number of earth rods: 6 x 2 m
Charge Energy (J): 21
Impulse Energy (J): 15.5
Length stranded - max. Length (km): 80
Length stranded - with slight growth (km): 53
Stranded length - recommended (km): 20
Area size (hectares / ares): 120/300
Power consumption adapter (V / mA): 15/860
Power Consumption Battery (V / mA): 12/730
Our recommendation:
To connect the Gallagher MB2800i multi power energiser with a 12V battery, make use of 004938, 582207, 401218 or 401324.
Reference grounding - only the I series offers:The i Series electric fence units offer many benefits to you as a user. This will allow you to view the performance of your fence and ground on the supplied monitor, as well as set up alarm notifications.
To read the power of your ground, a reference grounding is required, which you can set up as follows:
a) Install a single galvanized earth pile post (at least 10 feet (60 cm) long from the fence and at least 10 meters away from power cords, telephone cables, water pipes or building earth.
b) Connect the reference earthing pole via a ground cable to the black clip on the energiser.
Register your device now and receive a 7-year warranty on this product!
Energiser Performance Figures – Gallagher MB2800i

Input

Consumption power supply(V/mA)

Stored Joules

Output Joules

Output Volts

Multiwire Distance - ideal conditions (km)

12/730

15/860

21

15,5

7000v

65

Grid area (Hectare/Acre): 120/300.
Suitable for: Horses, ponies, cattle, sheep, goats, pigs and big game.
Need help? Contact our experts!
Phone: 0121 281 8163
Reviews