Gallagher APS Weighing Computer TW-3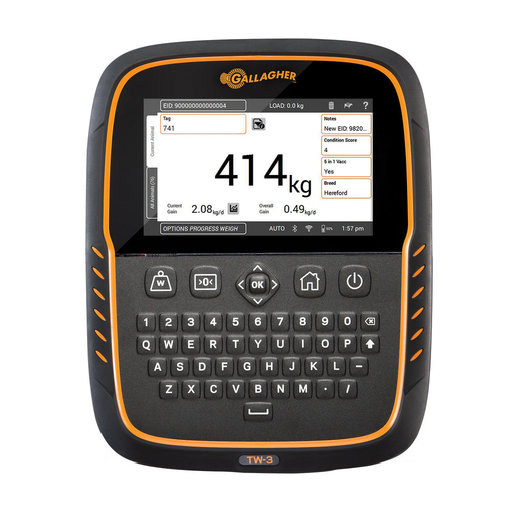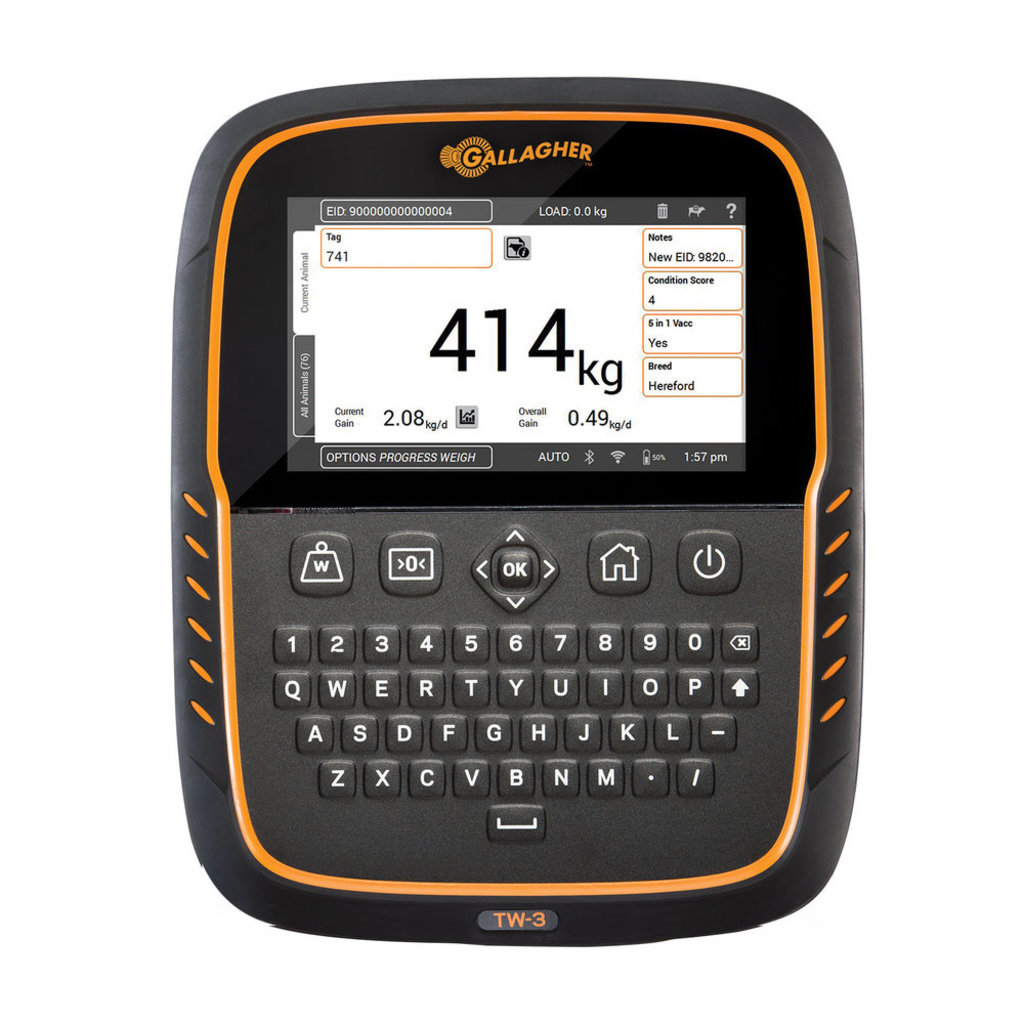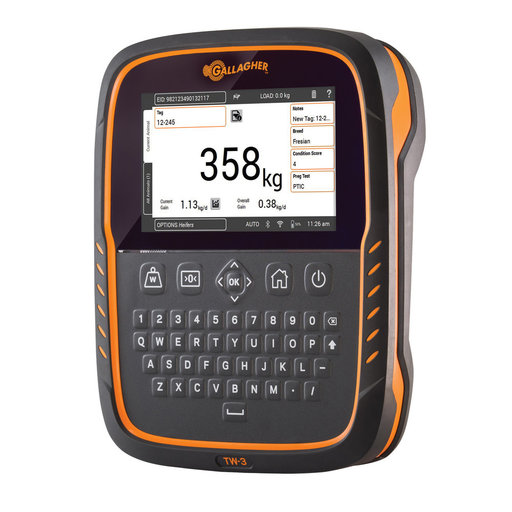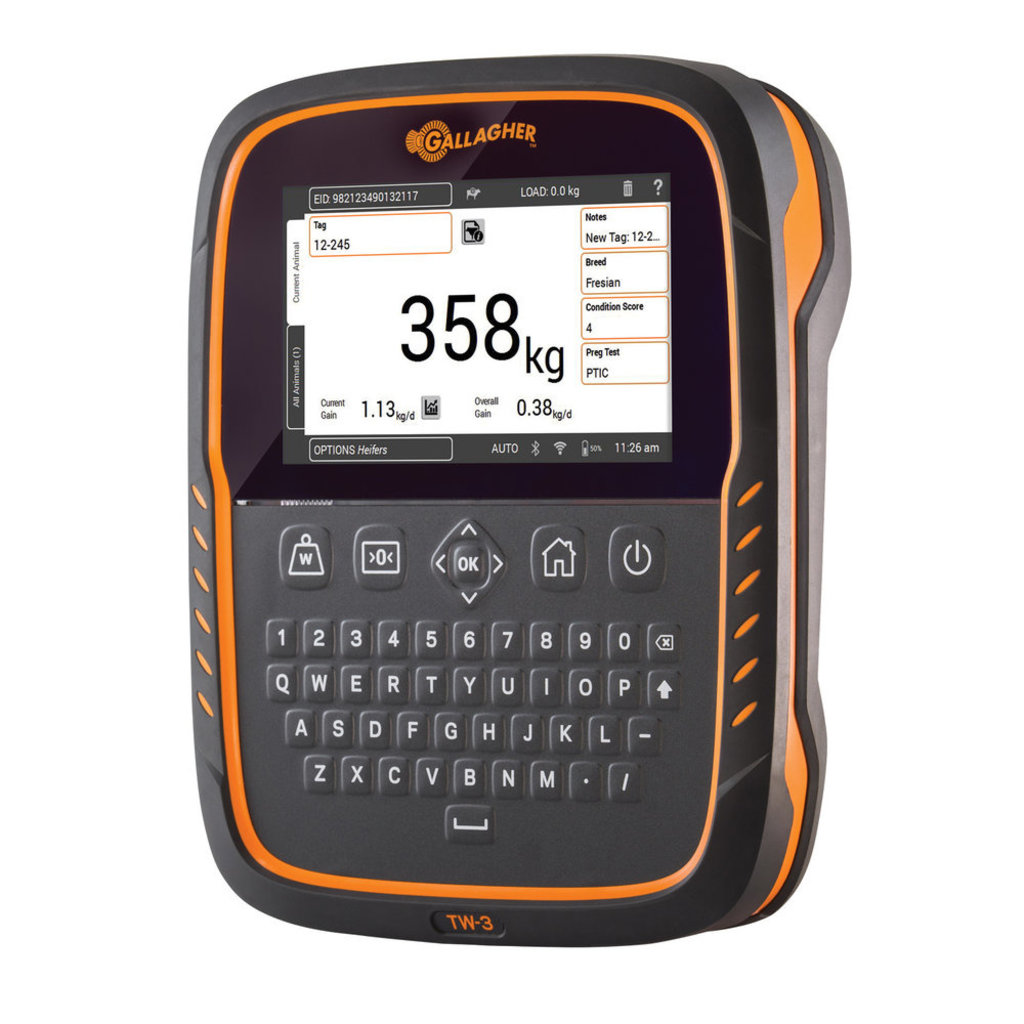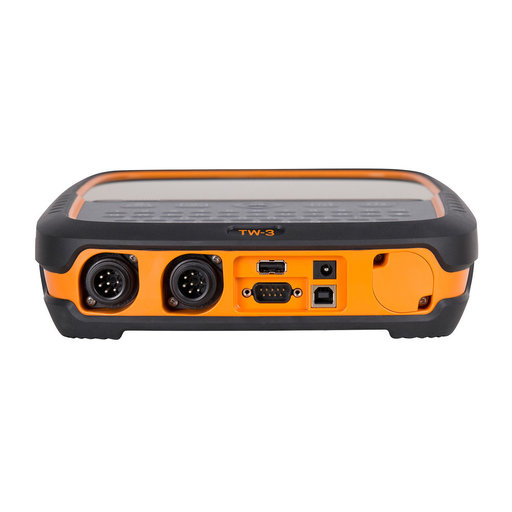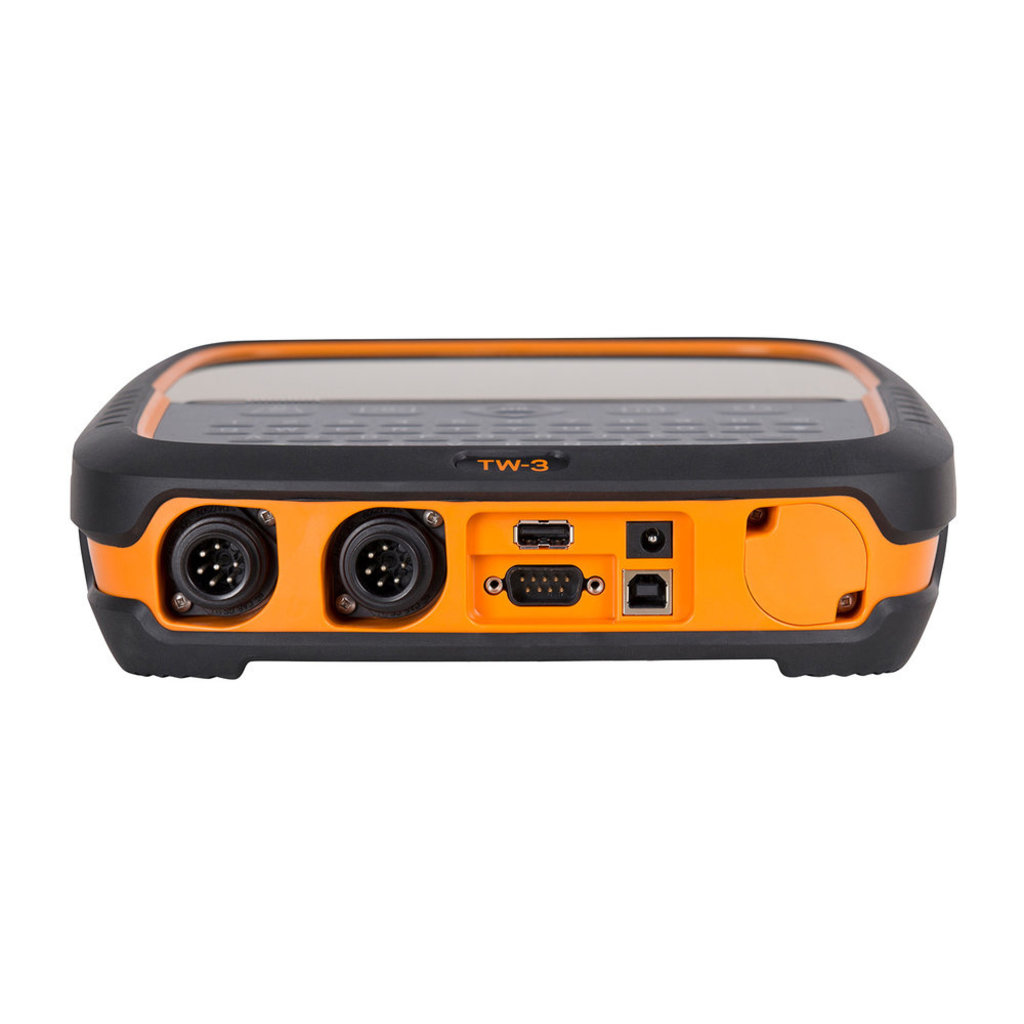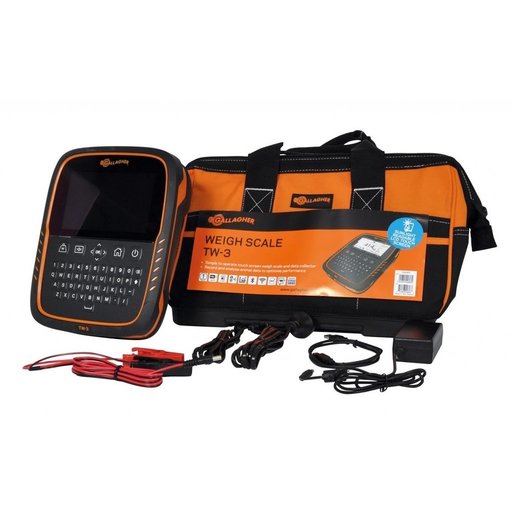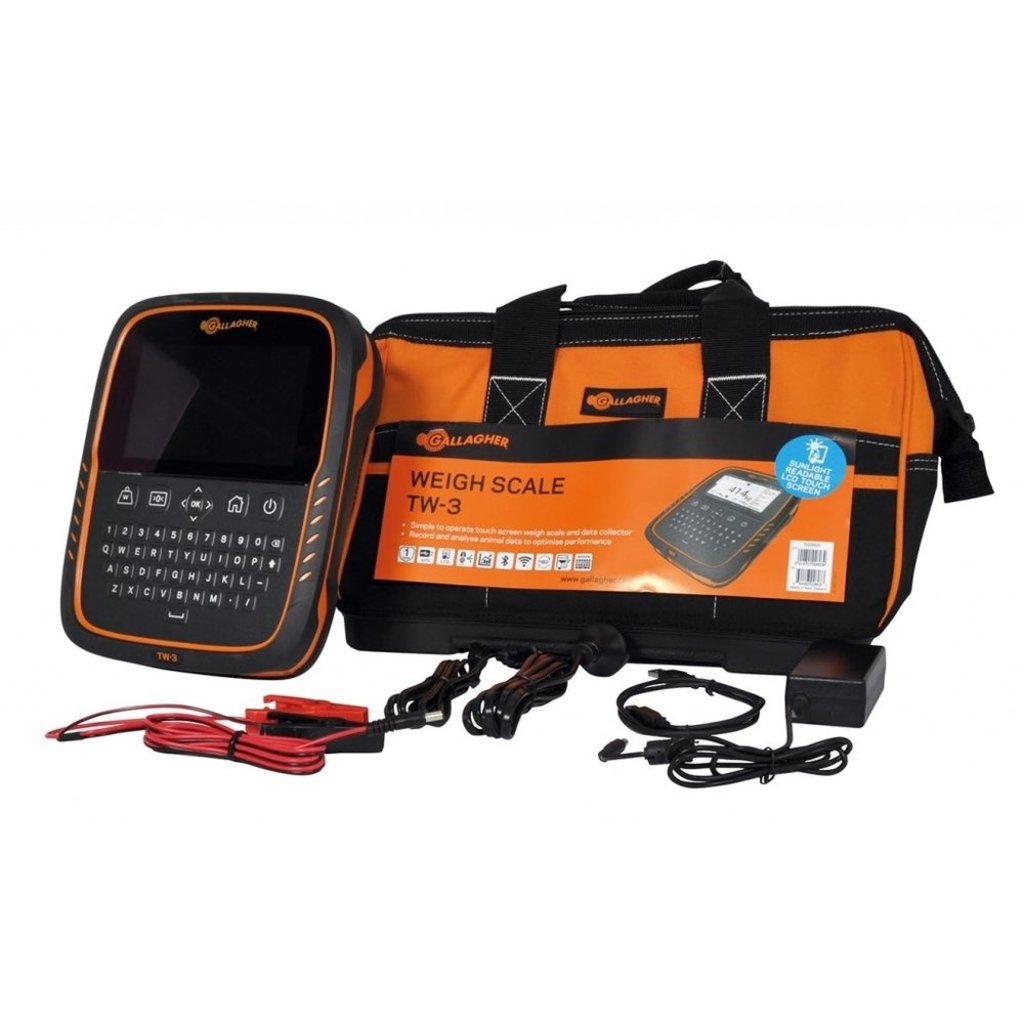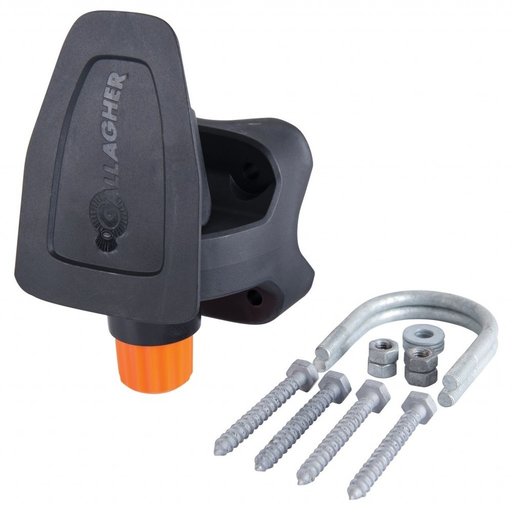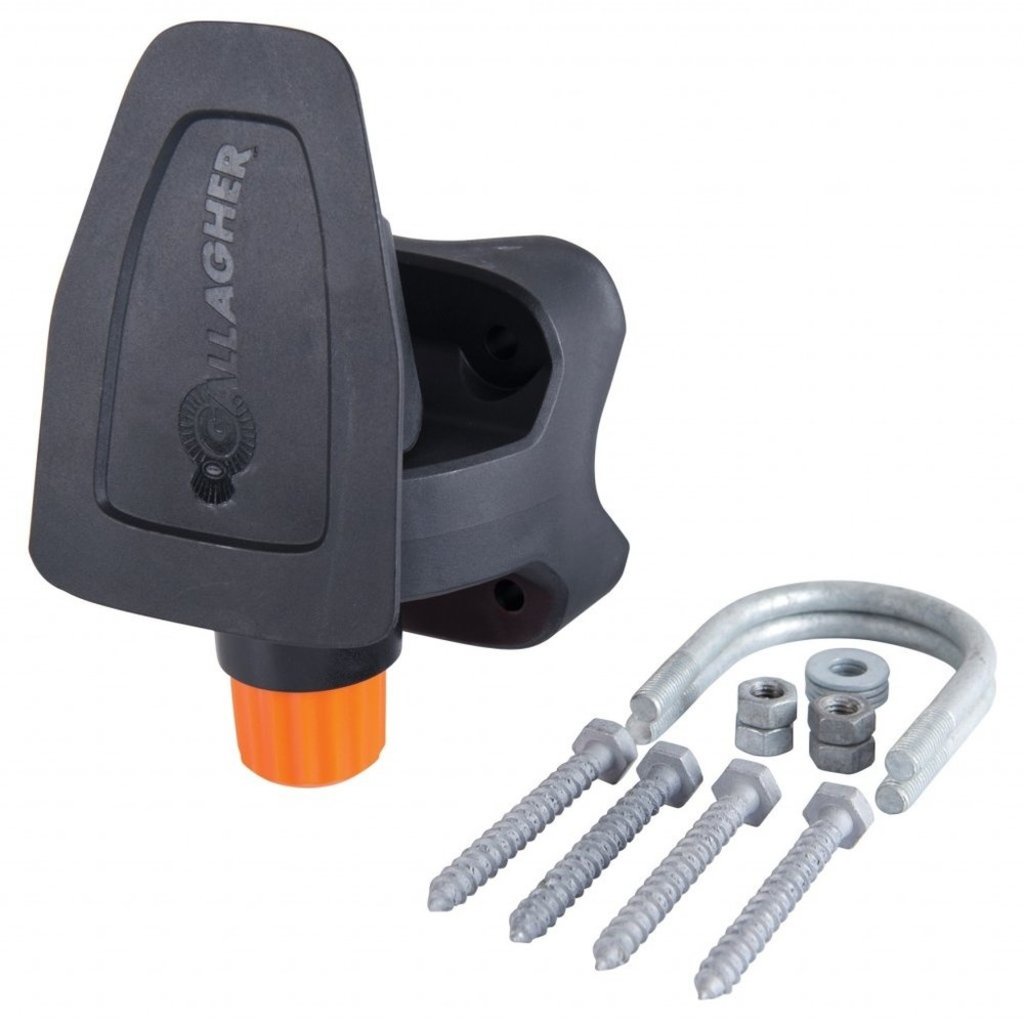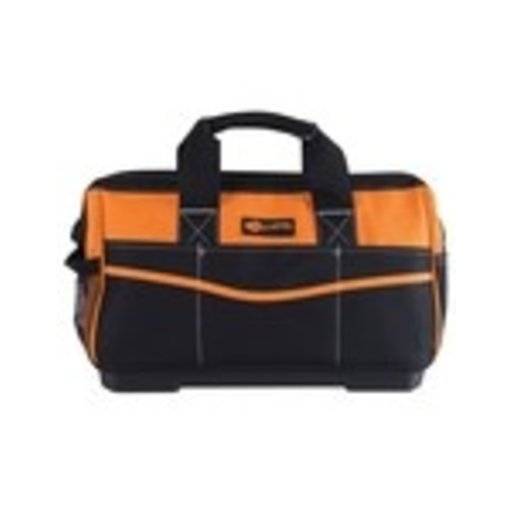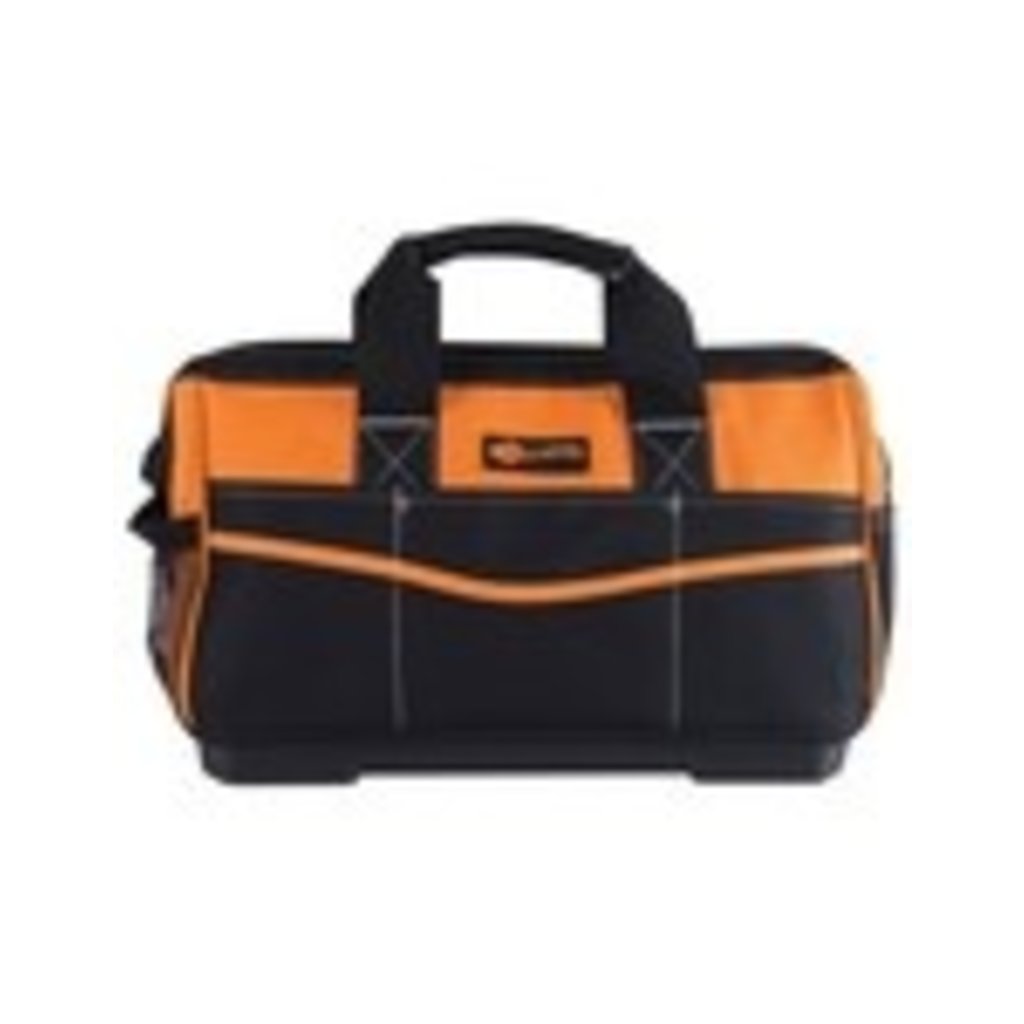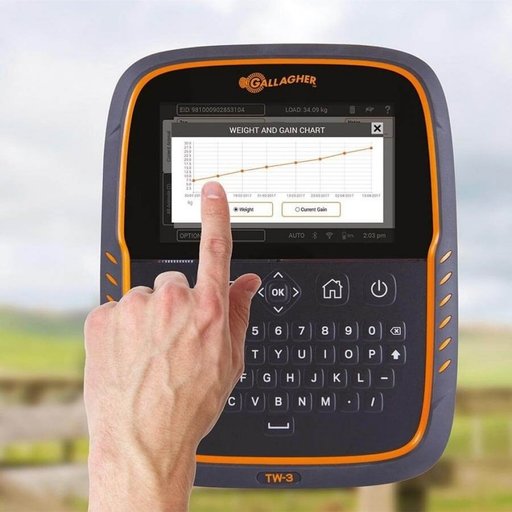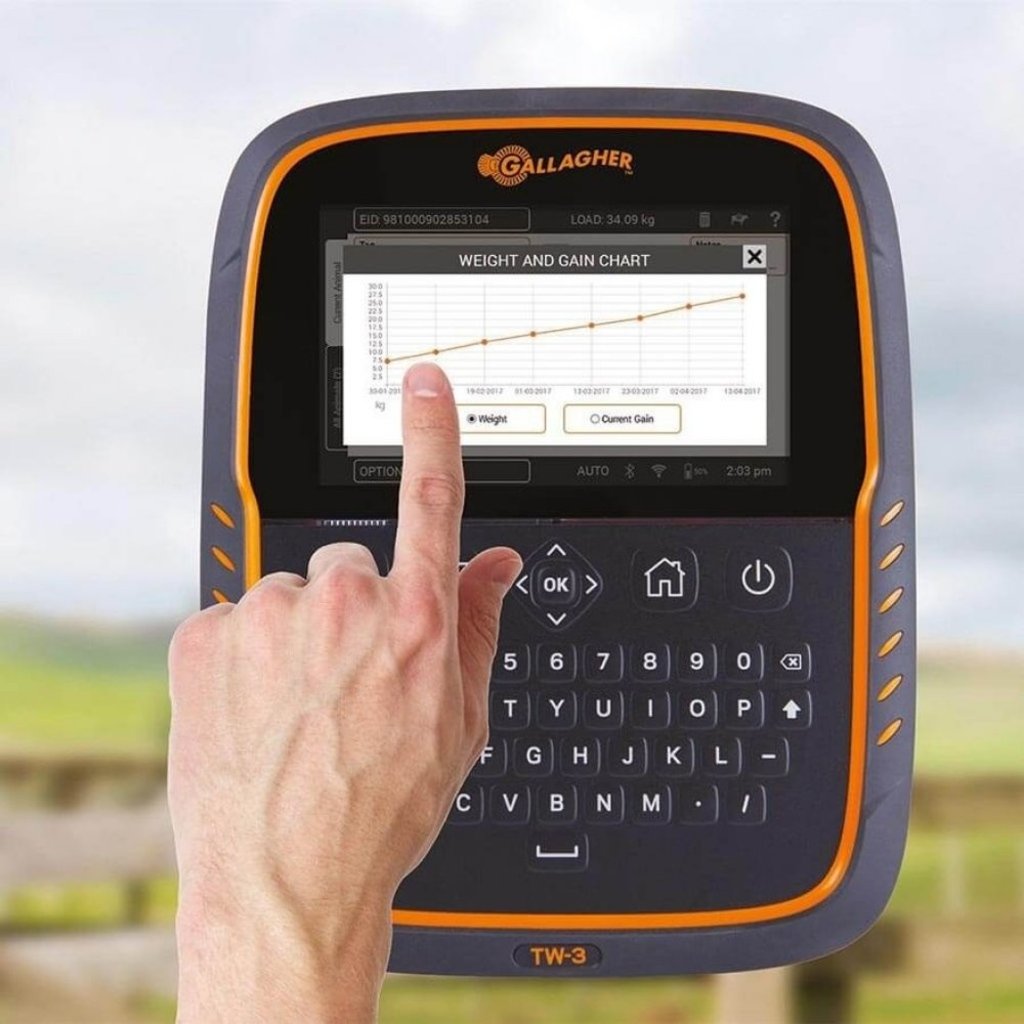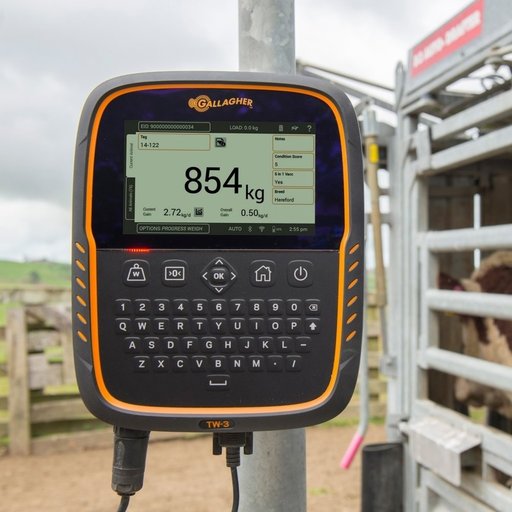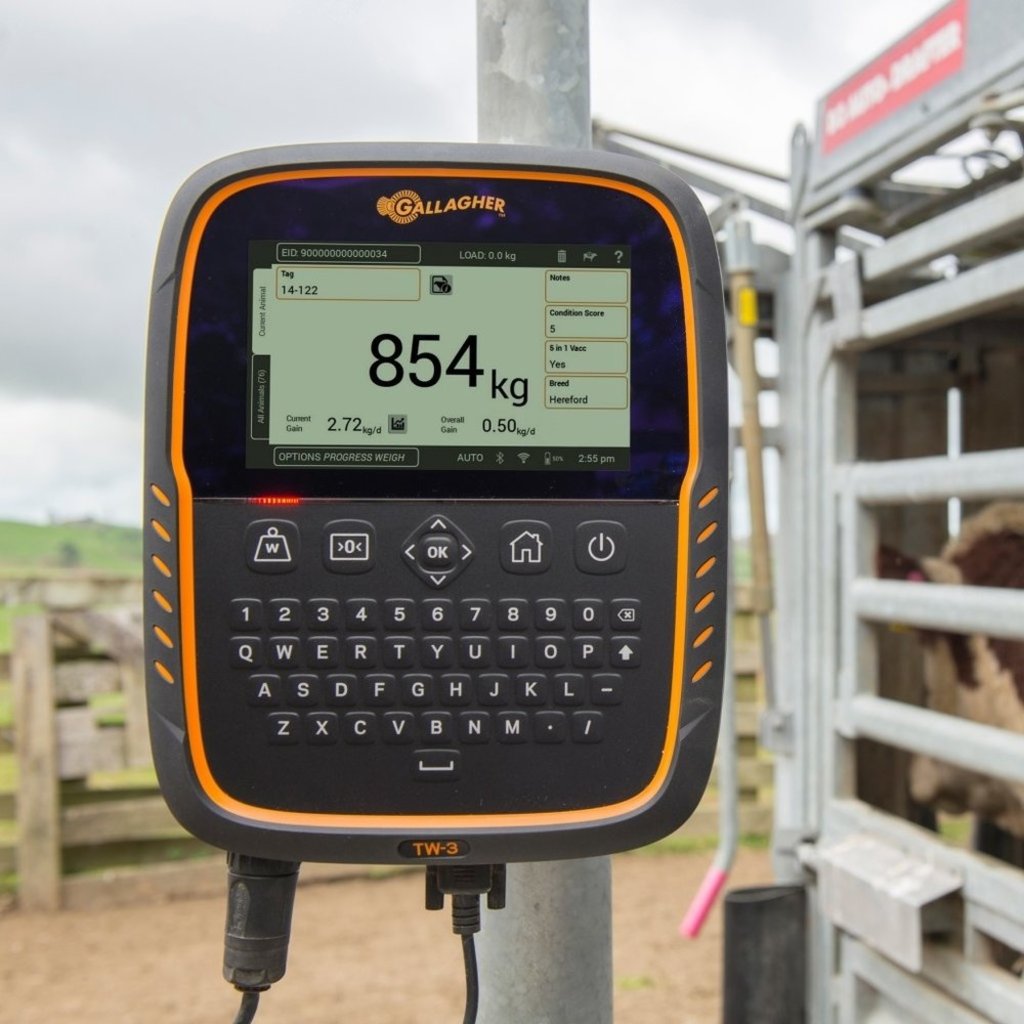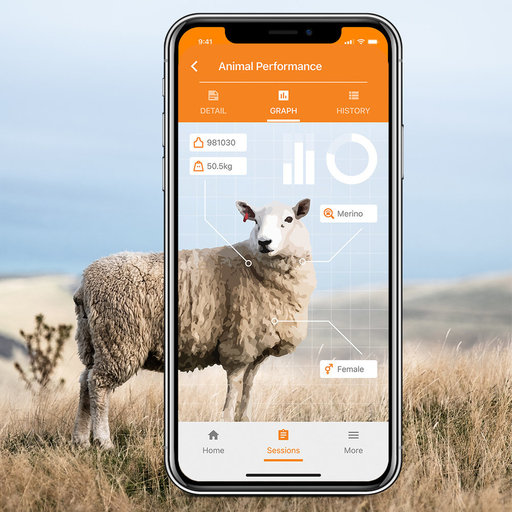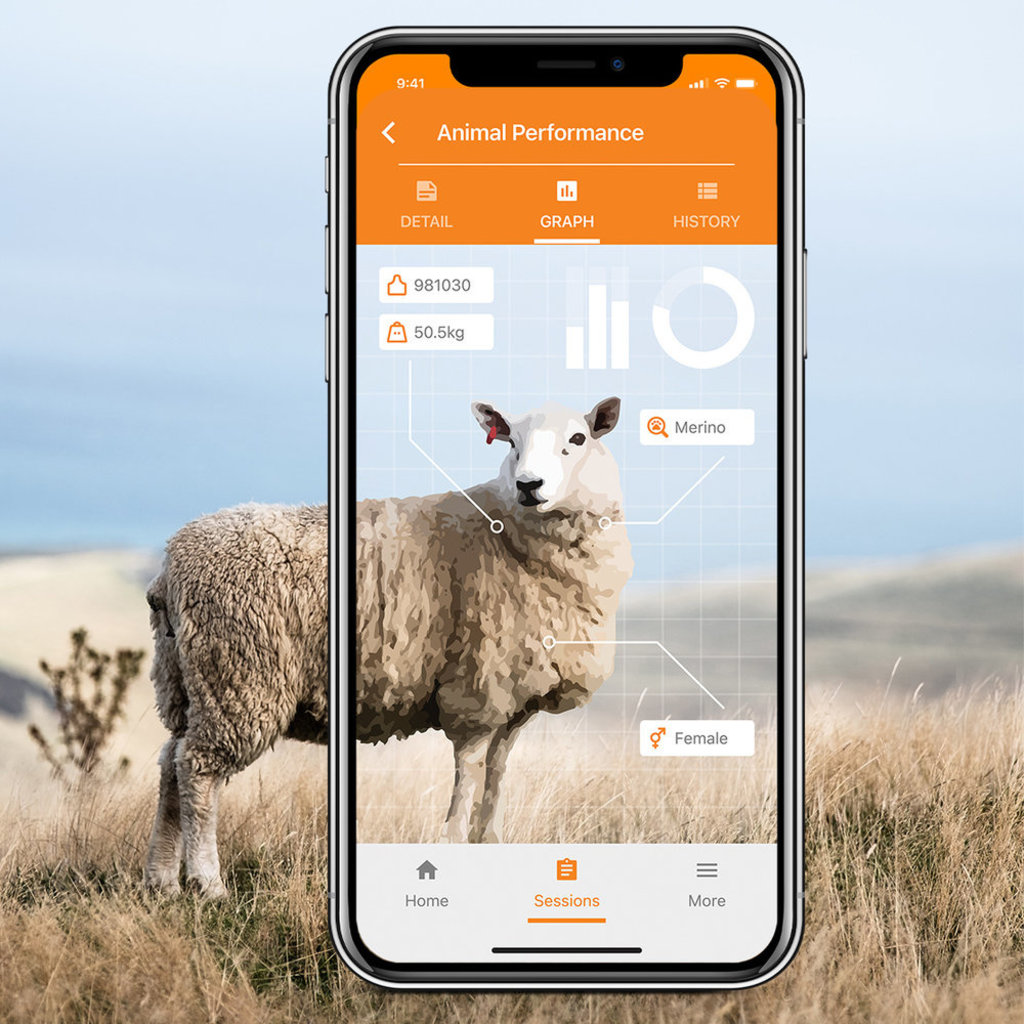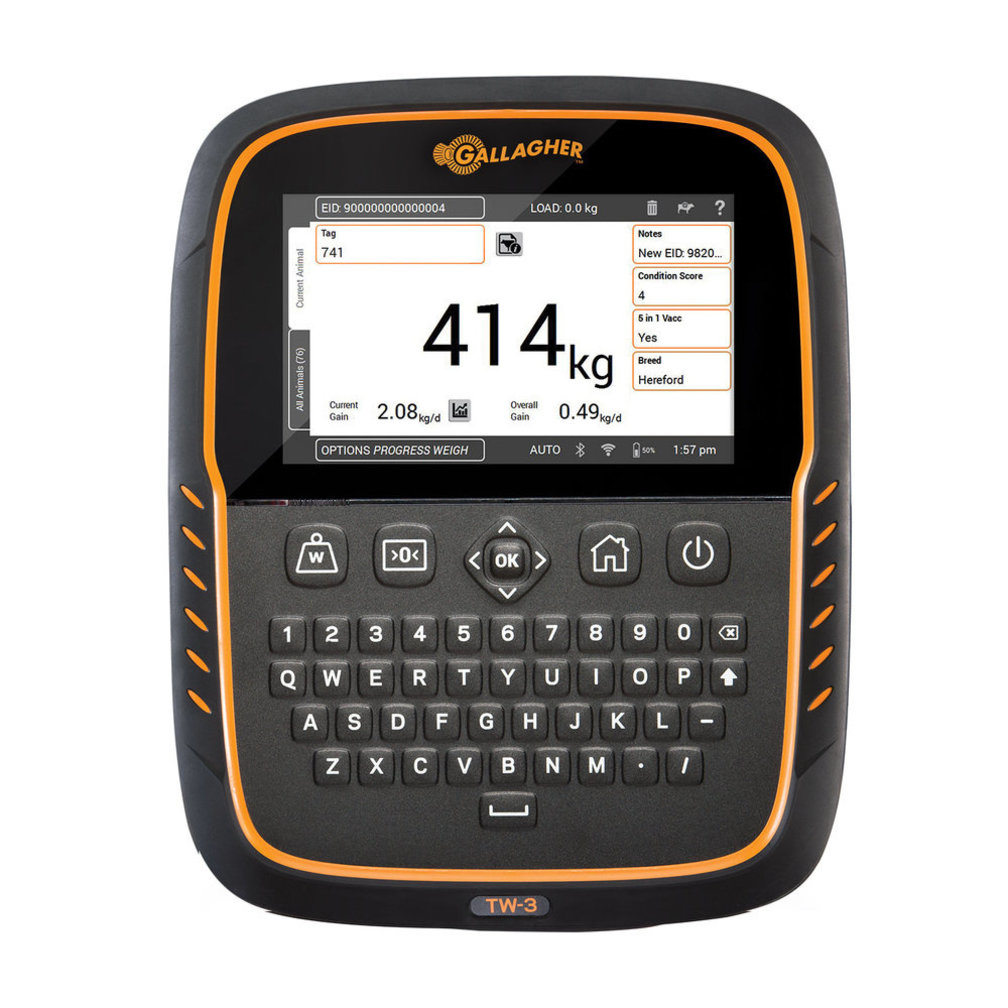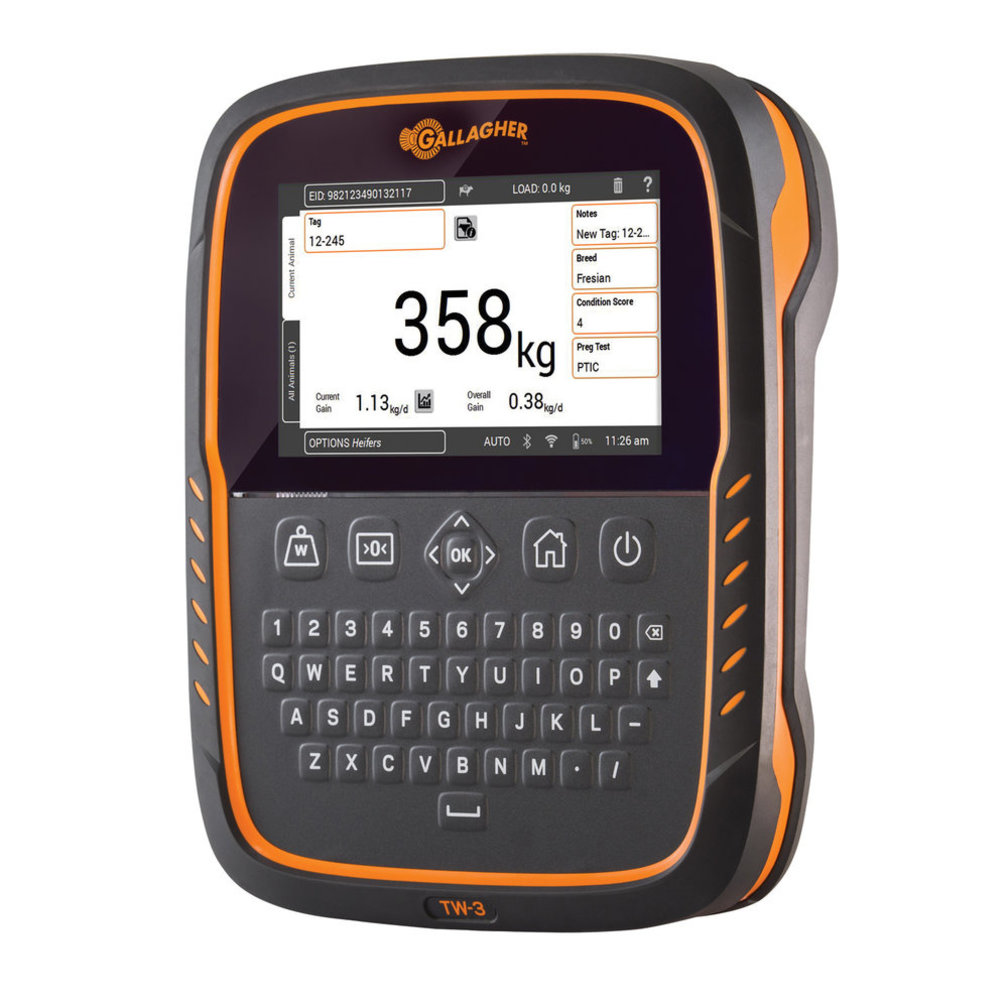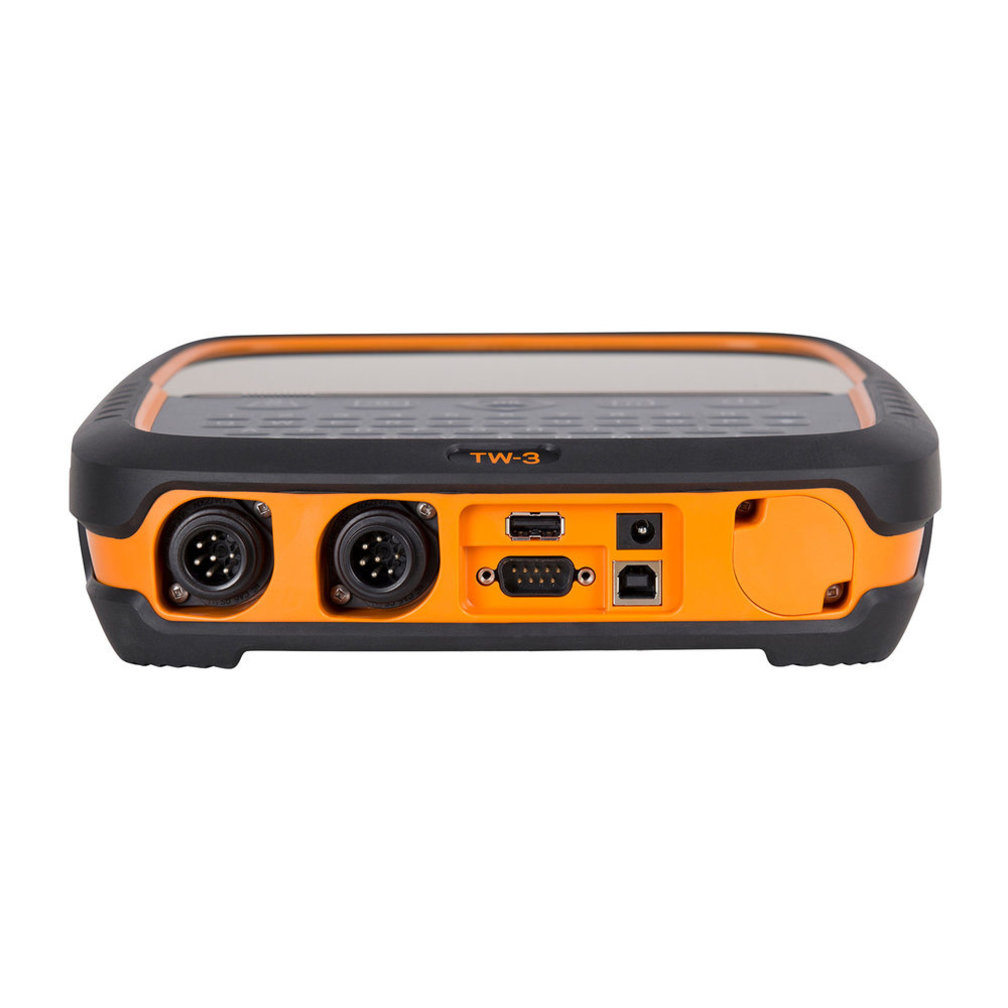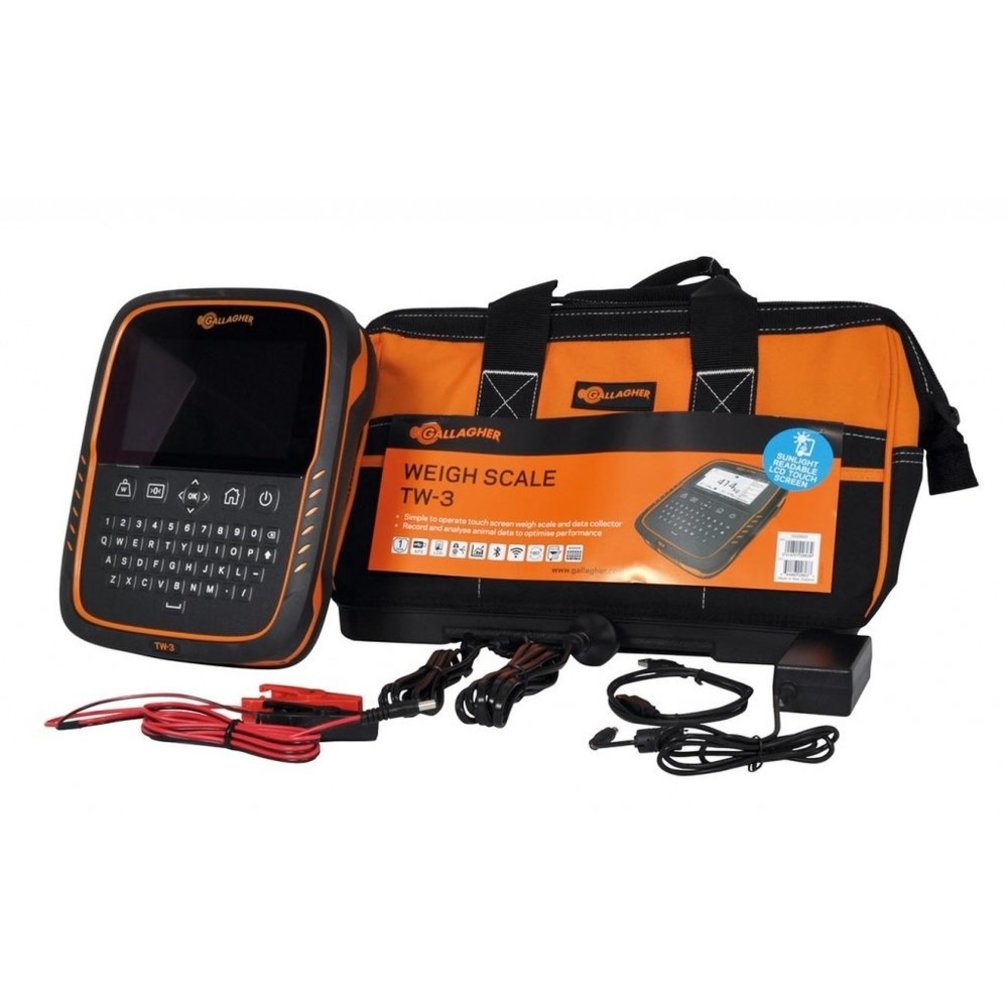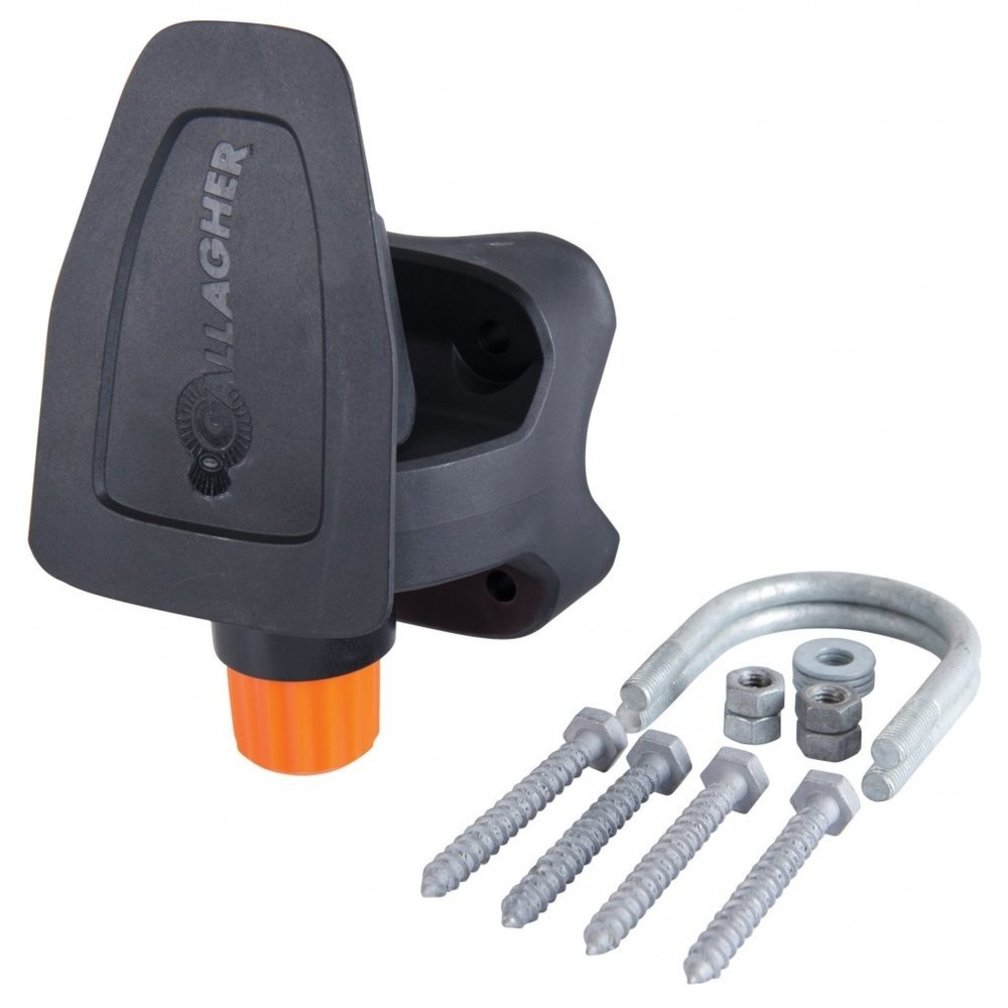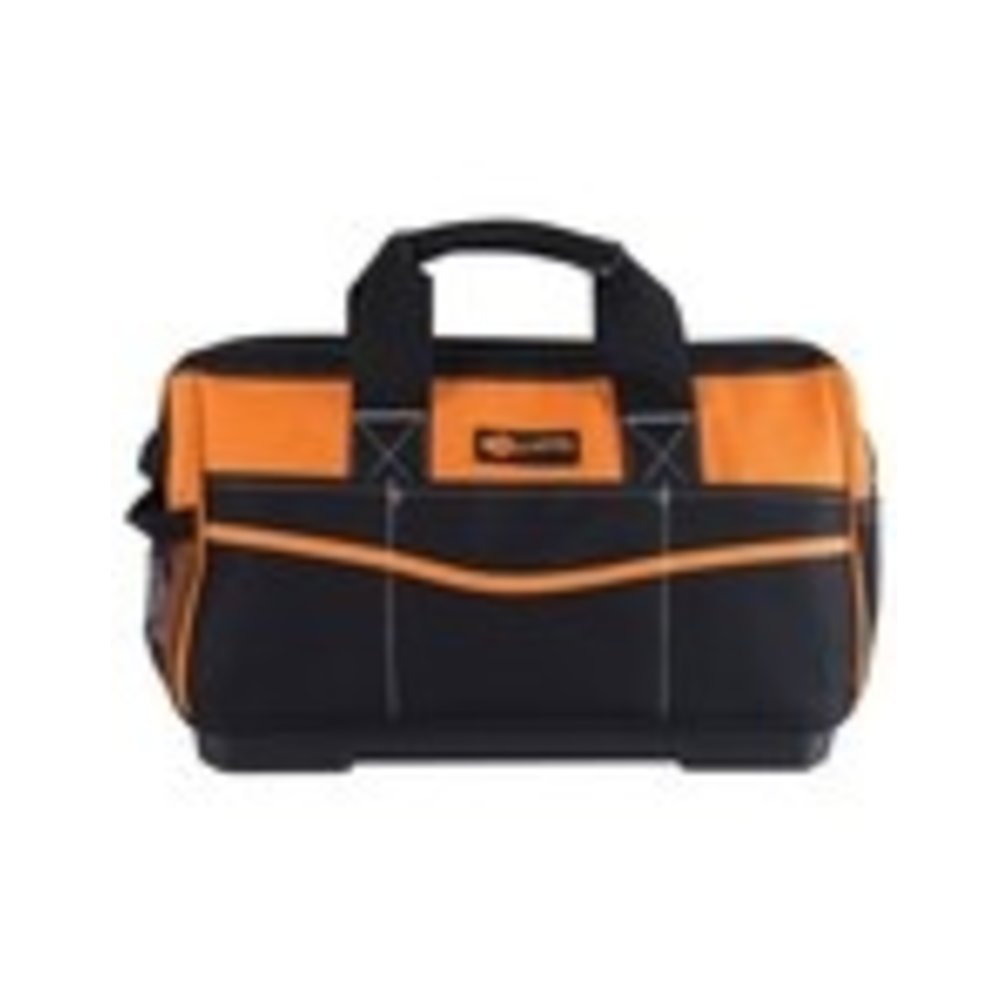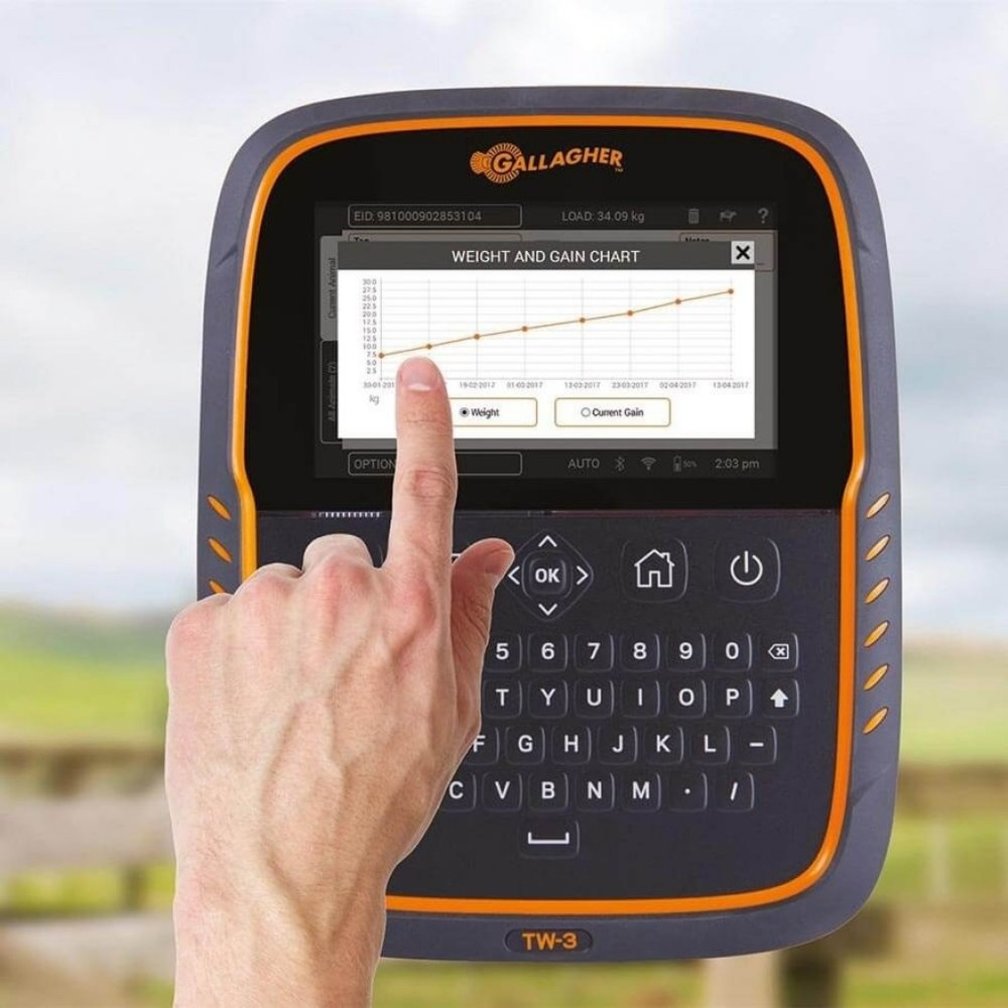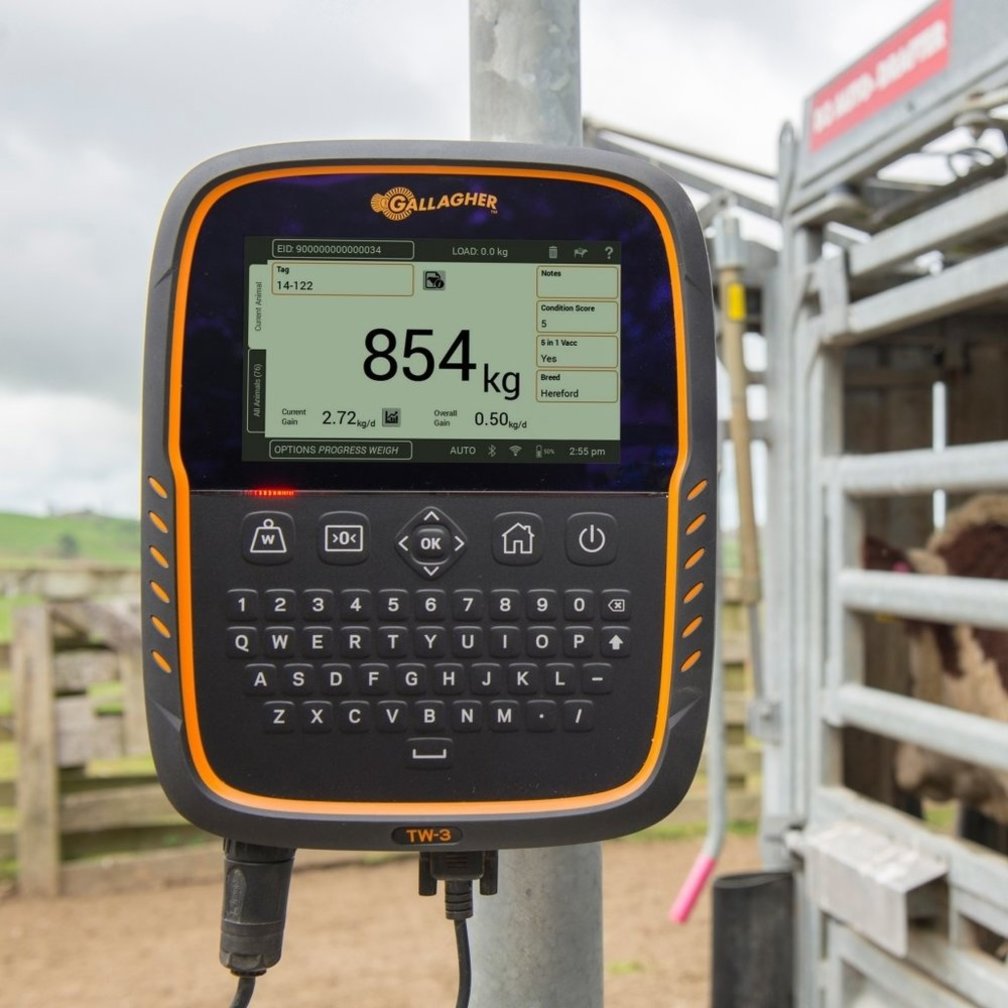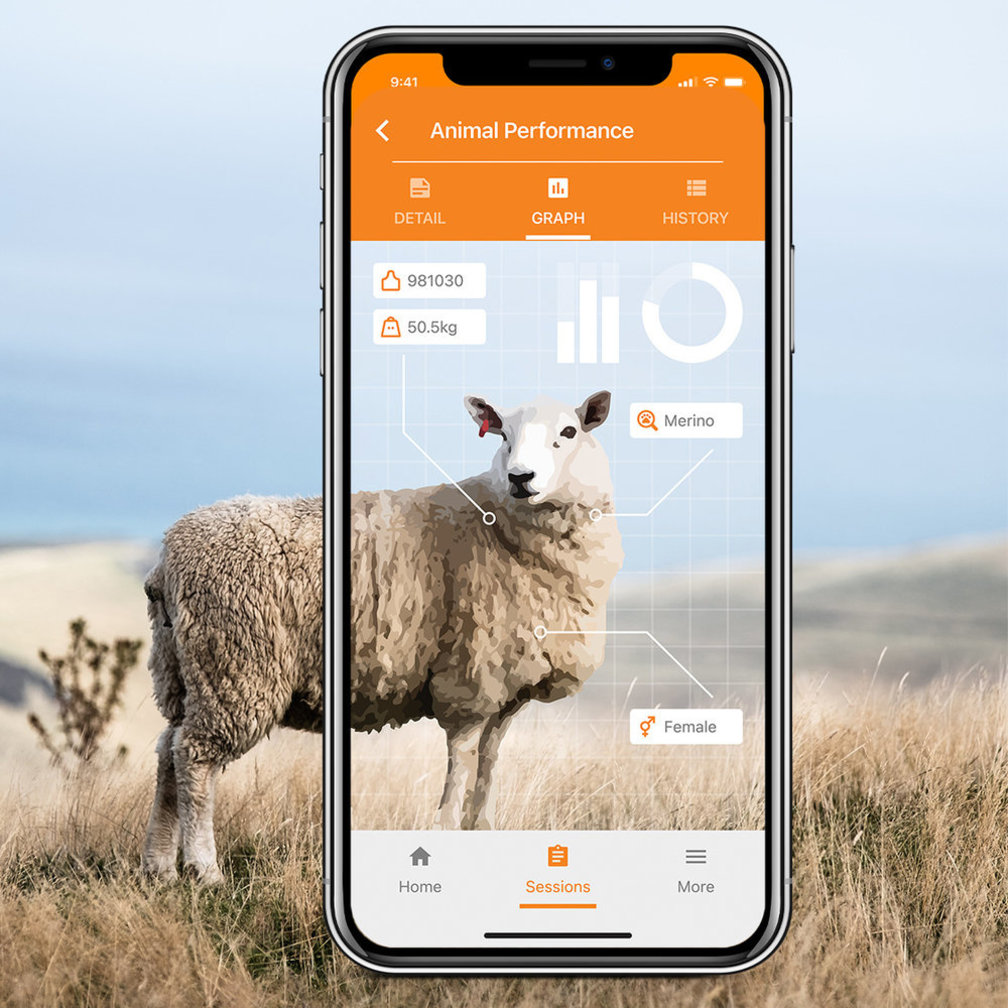 Gallagher APS Weighing Computer TW-3
SKU: 026039
Free UK delivery from £60

Shipped from our warehouse in the UK

30 day returns
---
- Readable even in sunlight - 7" LCD touchscreen made of tempered glass - Just plug in and go
---
Gallagher APS Weighing Computer TW-3
Description
Gallagher APS weighing computer with data collector TW-3
Magic without a magic wand. A scale that can also read EID tags. The revolutionary TW-3 makes the entire weighing and EID system faster and easier than ever. This system is the first on the market to feature a built-in EID reader that makes weighing and collecting animal data easier. Thanks to the built-in EID reader, the farmer can link the scale directly to an EID antenna to store weight data and easily scan EID tags. This eliminates the need to purchase a separate EID reader. Ultimate user experience: The performance of regular tasks has been extensively tested to ensure that farmers are provided with the best experience. The complete package is ready to use. Simply plug into your existing weigh bars and you're ready to start weighing.
Top features Gallagher APS weighing computer TW-3:
Market-leading touchscreen technology: easy to read even outdoors7" full-colour display with large
buttons - tempered, scratch-resistant glass.
Onboard help 24/7: The entire product manual is stored in the product. Help is just a mouse click away
Clues about the animals and warnings: Record all notes about the animals on site for later recall
Detailed life data and identification: Ideal for farmers who want to record and retrieve more data than just weight
Can record up to 9 characteristics per weighing operation
Sort by weight, weight gain or ID list
Easily separate animals into treatment or management groups
Suitable for connection to autodrafters to simplify handling of animals
Robust, stable construction for practical use in agriculture (waterproof)
On-the-spot treatment recording: animals can be weighed and given the correct dose rate - everything is recorded by the scale at the time of treatment
Operation and Data Collection
Manual and automatic weight lock options
Assigns a visual tag to weight and EID number
Calculates average daily weight gain and slaughter weight
Maximum number of animal records: 1,000,000+
Number of stored identifiers per reading: 9
Individual animal and weight information recorded
Multiple individual trait definitions (i.e. blood groups, genetics, body condition, etc.) for recording and editing data
Calculations based on weight (e.g. dosages or slaughter weight)
Overview of the entire background of the animals on the farm
Management of treatments and associated retention times
Sorting
Sorting by live weight
Onscreen sorting statistics recorded
Automatic sorter interface
Sorting by electronic ID number
Sorting by average daily gain or individual calculations
Connectivity
Automatic weigh-bar recognition and calibration
Can be used with weigh beams from many manufacturers
Portable EID reader
Bluetooth connectivity with EID readers and sorters
WLAN connectivity
Software
Compatible with Gallagher Animal Data
Transfer Android and iOS App
Animal Performance Software Standard Version
Need help? Contact our experts!
Phone: 0121 281 8163
Reviews