Electric Fence Battery Set Numax (12V / 64Ah) | Electric Fencing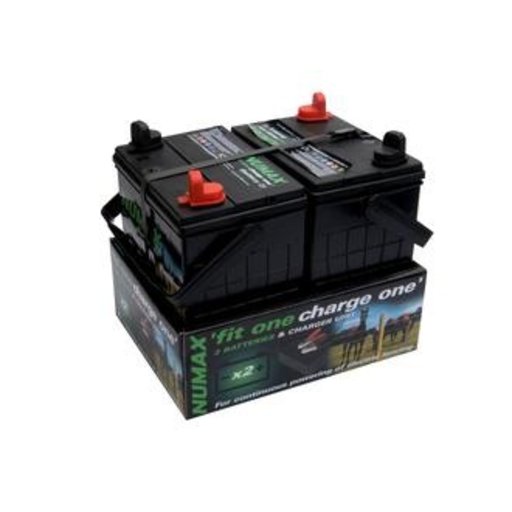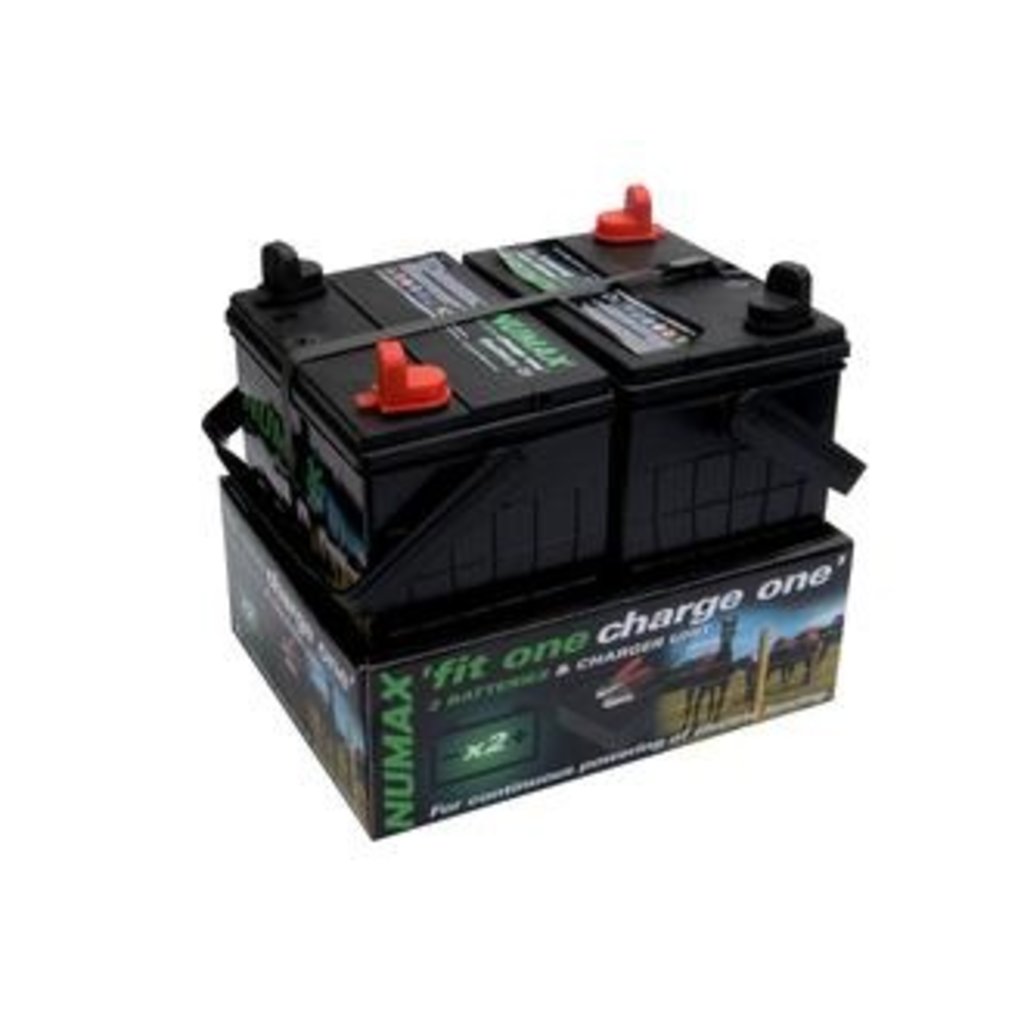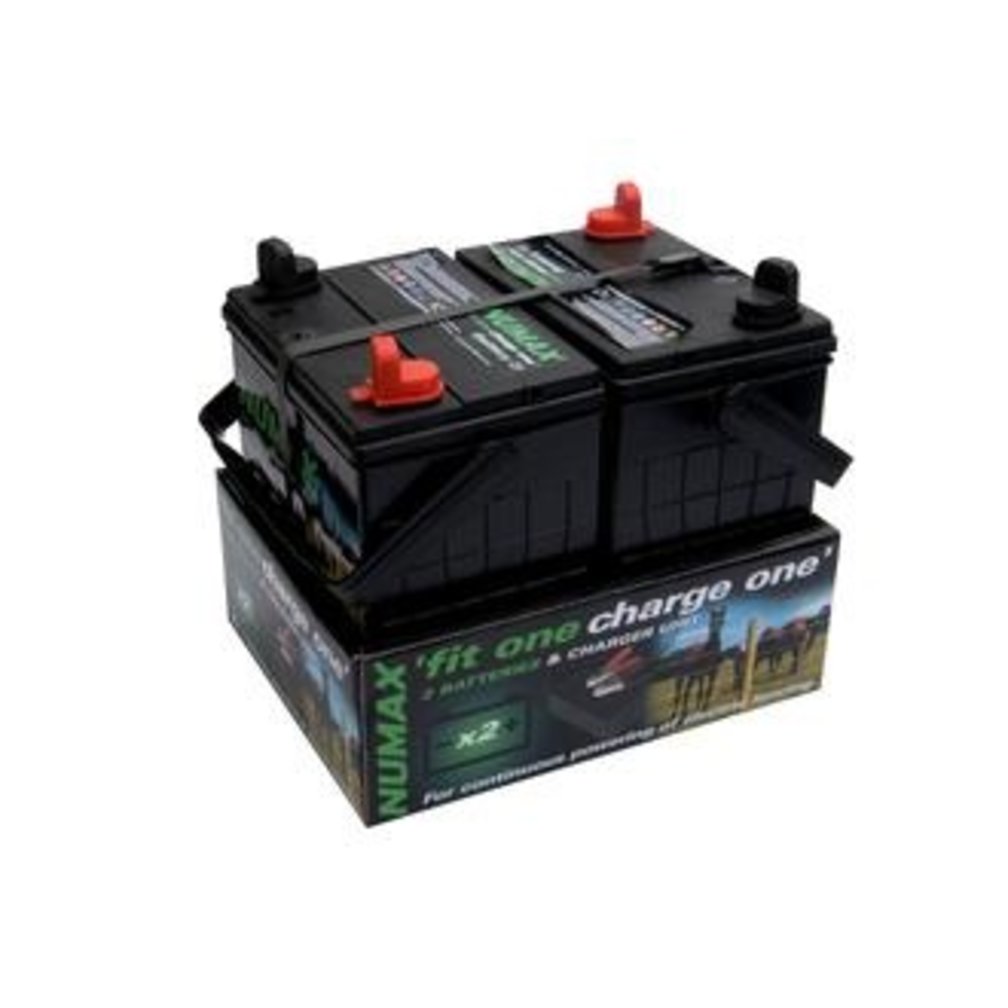 Electric Fence Battery Set Numax (12V / 64Ah) | Electric Fencing
SKU: 47F1C1
Free UK delivery from £60

Shipped from our warehouse in the UK

30 day returns
---
- Specifically designed for the electric fencing systems - Premium 12 volt batteries - Numax 'connect & forget' three stage charger - 100% maintenance free
---
Electric Fence Battery Set Numax (12V / 64Ah) | Electric Fencing
Description
This unique electric fence battery and charger set from Numax is based on the 'fit one charge one' solution. Specifically designed for electric fencing systems.
Anyone who uses battery operated electric fence energisers knows that the 12V battery needs to be periodically charged, which leaves the fence inoperative and often involves carrying a 25+kg battery across the field. This simple solution from Numax uses two 32Ah batteries, so that while one battery is being used to operate the fence, the other is being charged by the 'fit & forget' charger. When the working battery needs recharging, simply swap them over.
The advanced Numax CTX batteries used in the electric fence battery set contain a large amount of energy in a very small package, making them ideal for electric fencing. Each battery weighs only 9.5kg yet will power a typical fence energiser, such as the Gemini HLC80, for about 2-weeks.
2 x NUMAX CXT fully sealed, premium 12 volt batteries.
Numax 'connect & forget' three stage charger.
Reinforced carrying handles.
'Magic eye' charge indicator.
100% maintenance free.
The electric fence battery set is fitted with an advanced Numax 'connect + forget' three stage charger. The charger quickly charges your battery from flat as well as maintaining battery performance when the battery is charged. Whether the battery is fully discharged or not, you can simply 'connect and forget', leaving the charger connected for a day or a year, knowing that your battery is always in ideal condition.
NOTE: All batteries, regardless of type, have a longer service life if they are not fully discharged every time they are used. Therefore, we recommend that you try to change / recharge your electric fence batteries before they run out completely. For example, if your battery will work with your energiser for 10-days, we would suggest changing it over or recharging it after 7.
For further help and advice on battery lifetimes and charge cycles, please read our Prolonging Battery Lifetime FAQ.
Need help? Contact our experts!
Phone: 0121 281 8163
Reviews