Hotline Guardian Professional Leisure Battery Charger | Electric Fencing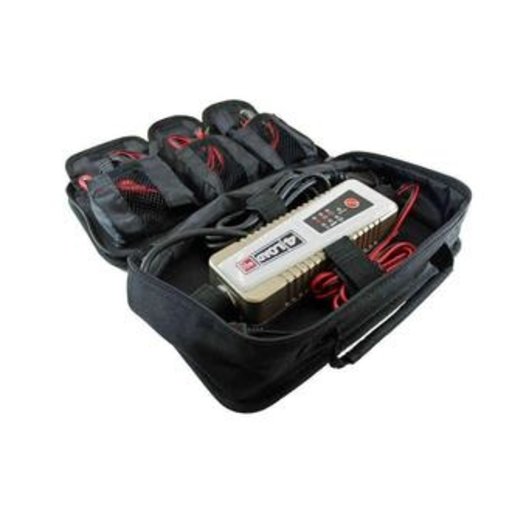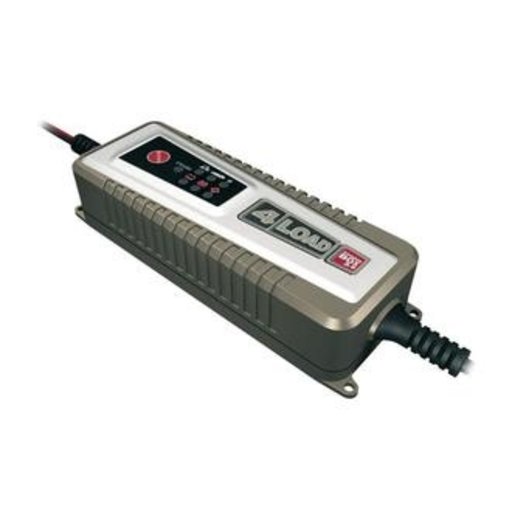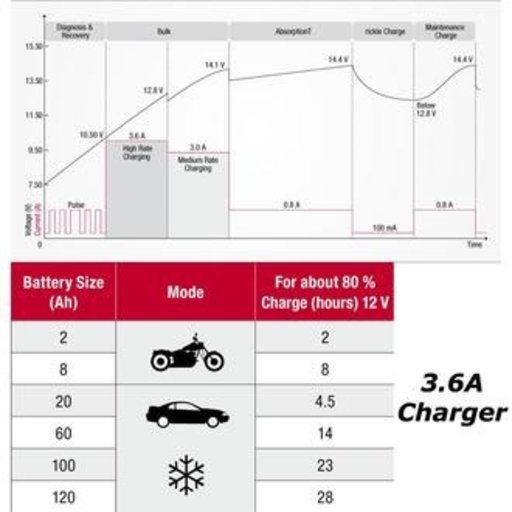 Hotline Guardian Professional Leisure Battery Charger | Electric Fencing
SKU: 47BCP
Free UK delivery from £60

Shipped from our warehouse in the UK

30 day returns
---
- Consumer leisure battery charger - Suitable for all 12 V lead acid batteries - Capacity: 1.2 to 120 Ah - L x B x H: 183 x 62 x 41 mm
---
Hotline Hotline Guardian Professional Leisure Battery Charger | Electric Fencing
Description
This is a high quality, high specification battery charger for charging your 12v batteries rated between 12Ah and 120Ah.
The battery charger is fully automatic and will not overcharge (or undercharge) your battery; also, it will not cause your battery to gas excessively. The battery charger incorporates microchip control and provides a safe and consistent battery charge, it can be connected to your battery almost indefinitely without damaging the battery. The battery charger is suitable for use with any 12v lead acid battery, including GEL and AGM. This battery charger is easy to use and has a LED display that confirms correct connection to the mains and the battery, in addition to charge indicators that display the batteries current state of charge.
Using this charger you can expect a fully discharged 60amp/hr battery to be fully charged within approximately 15/16 hours. Also, having this battery charger connected to maintain a leisure battery that isn't currently being used, could significantly extend the batteries operational life.
Suitable for all 12 V lead acid batteries (also GEL and AGM)
Fully automatic charging proceedings
Precise charging control with micro processor
LED charging status indication
Exact and correct charging tension
Protection against overheating
Protection against voltage reversal
Controlled charging for optimal battery duration
spark free
Charge Box 3.6 and 7.0 are dust and splash-proof (IP65) and
supplied with accessories: pole pliers, eyelet terminals and 12 V plug
Both are multi-funtion with pulse charging/trickle charging/constant charge function
Voltage 220 - 240 V 50/60 Hz
Charging Potential Nominal 12 V / 14,4 V / 14,7 V
Ripple max. 150 mV
Current 0,8 A / 3,6 A
Back current drain < 5 mA
Ambient temperature -20 °C to +50 °C
Types of batteries 12 V lead/acid batteries (AGM, Gel, MF, open and VLRA)
Battery capacity 12 V 1,2 to 120 Ah
Insulation IP 65
Dimensions 183 x 62 x 41 mm (LxBxH)
Weight 0,5 kg
Need help? Contact our experts!
Phone: 0121 281 8163
Reviews