C73/2Tape Clamp (Double) | Electric Fencing Accessories | Connectors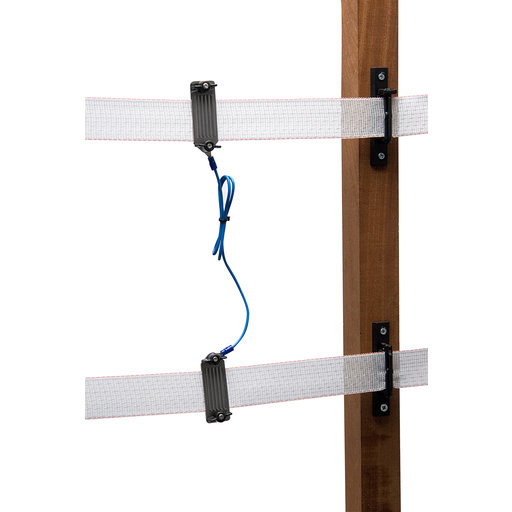 C73/2Tape Clamp (Double) | Electric Fencing Accessories | Connectors
SKU: 003788
Free UK delivery from £60

Shipped from our warehouse in the UK

30 day returns
Hotline C73/2Tape Clamp (Double) | Electric Fencing Accessories | Connectors
Description
The Hotline Tape Clamp (Double) is used to connect two lines of tape up to 40mm, rope or other fencing materials. The tape clamps two stainless steel contact plates provide a solid professional connection, but is also easy to remove if required. The insulated cable length is approx 150cm.
For a professional connection cable between an electric fence energiser and tape fence; cut the tape clamp cable in half and use connectors to join additional HT/G Cable double insulated cable of the length required. This will leave you with a spare plate, but does provide the most reliable connection possible.

Review our full range of connectors.
Need help? Contact our experts!
Phone: 0121 281 8163
Reviews