Posted on
By Electric Fence Online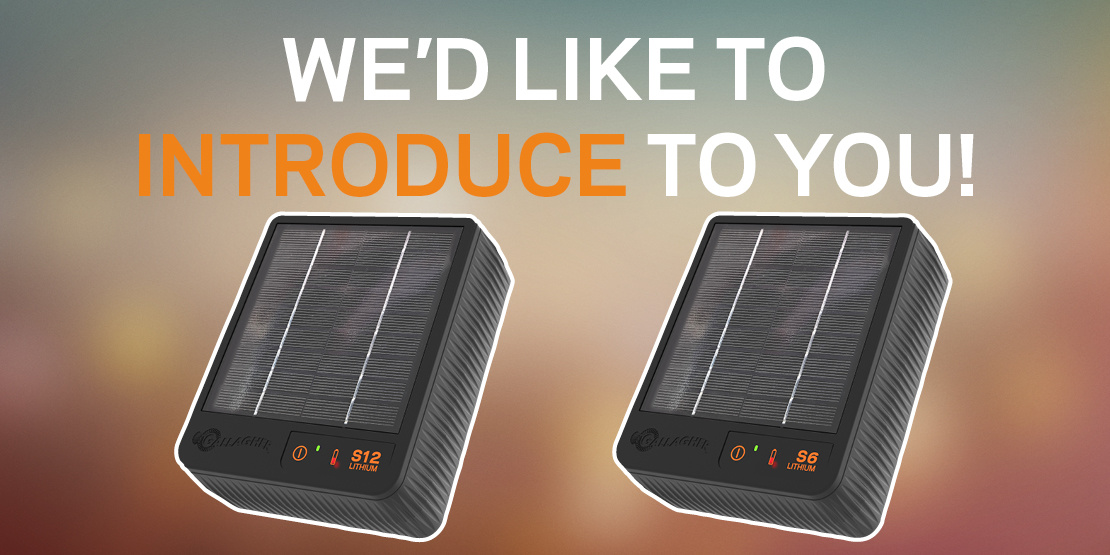 Discover the NEW Gallagher Solar Energisers
Gallagher Solar Energisers are extremely durable, powerful, reliable and have a warranty of 7-years after online registration. The Solar Energisers are charged through daylight. Therefore the energiser will also charge itself during cloudy days. Besides, it is suitable for difficult-to-reach environments, due to that you do not need a power point. Gallagher has added two new Solar Energisers to their product range: the S12 and S6.
NEW Gallagher Solar Energisers:
The S12 Gallagher Solar Energiser is an improved version of the S10. The application of the S12 is in general the same as the S10. However, the S12 weighs less than the S10 and produces a stronger pulse. Further, uses half of the plastic that a S10 needs. It is suitable to keep horses, cattle, sheep, pigs and goats inside fences up to 3 km. The fence is easy and quick to install and works for up to three weeks without sunlight, even in severe winter weather. Considering the robust design, this solar energiser is drop-resistant and waterproof. Further, it comes along with a rechargeable battery and solar panel. The S10 can be easily secured against theft with a bicycle lock.
S6
The S6 Gallagher Solar Energiser is small but powerful. It is ideal for fencing up to 1 km to keep pets inside, For example, for dogs, cats, rabbits or herons in the garden or at the campsite. The S6 is easy to install and attached to a mobile post or ground stake. This solar energiser requires minimal maintenance. This energiser works in normal daylight without sun as well. The solar energiser can work for up to 3 weeks without any direct sunlight.