1.65 / 2kW Burda TERM IP65 Infrared Heater | Stable Yard Heating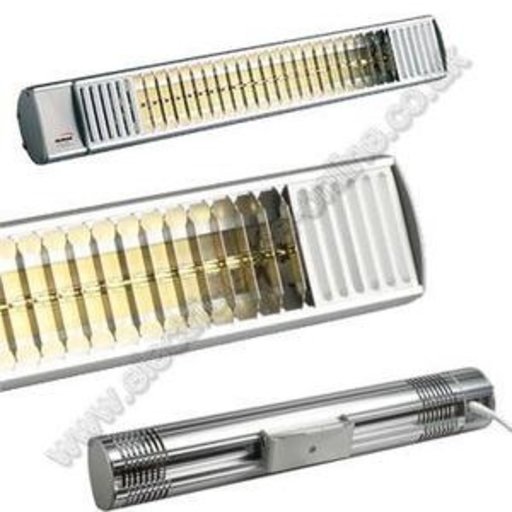 1.65 / 2kW Burda TERM IP65 Infrared Heater | Stable Yard Heating
SKU: LH_RCA165
Free UK delivery from £60

Shipped from our warehouse in the UK

30 day returns
Currently not available - Available upon request
---
Highest quality, long lasting reliable performance and a touch of style is what you get with the 1.65 / 2kW Burda TERM Quartz Infrared Heater. Suitable for both domestic and commercial use the compact 1.65 / 2kW Burda is one of the most versatile infrared
---
1.65 / 2kW Burda TERM IP65 Infrared Heater | Stable Yard Heating
Description
Highest quality, long lasting reliable performance and a touch of style is what you get with the 1.65 / 2kW Burda TERM Quartz Infrared Heater. Suitable for both domestic and commercial use the compact 1.65 / 2kW Burda is one of the most versatile infrared heaters in our range.
The 1.65 / 2kW Burda heater has a waterproof IP65 rating, it can be wall mounted, horizontally or vertically, fitted to the underside of a canopy or marquee and although designed to provide outdoor heating, the Burda TERM will also lend itself to indoor installations, heating areas such as halls, churches etc.
The 1.65 / 2kW Burda TERM incorporates an exclusive infrared HeLeN gold-tube designed by Philips, which you can expect to provide up to 5000 hours of warmth. Highly efficient 'Bi-Focus' reflectors to direct the heat where it's needed and a standard of engineering and finishing that sets new benchmarks for quality.
Features
Heat span of up to 15 square metres (1.65kW – 12sqm)
IP65 rated waterproof casing for full outdoor/indoor use
1.65 / 2kW HeLeN gold-tube from Phillips
5000-7000 hour expected element life
Elegant solid aluminium case
Various mounting options
Bi-Focus' reflectors
Technical Data
Product: Burda TERM
Voltage (V) - 230V
Total power (kW) – 1.65kW or 2kW
Dimensions W x H x D - 625 x 95 x 125mm
Weight (kg) - 2.3kg
Insulation - Class 1
Ingress protection (IP) - IP65
Colour - Silver (aluminium)
As standard, all heaters are delivered without a plug attached to the cable, to allow you to choose the best method of installation.
Delivery is FREE on all orders over £250 (ex VAT) to most UK mainland destinations.
Need help? Contact our experts!
Phone: 0121 281 8163
Reviews