Tension spring galvanised 2mm - 2,5mm (1)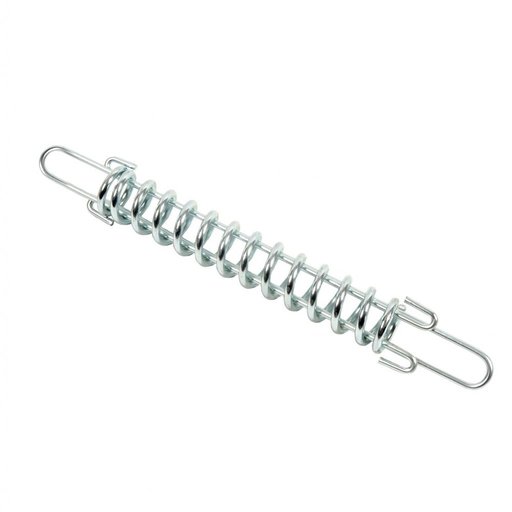 Tension spring galvanised 2mm - 2,5mm (1)
SKU: 056019
Free UK delivery from £60

Shipped from our warehouse in the UK

30 day returns
Pulsara Tension spring galvanised 2mm - 2,5mm (1)
Description
Pulsara Spring for 2.7 mm Wire
This tension spring neutralises the tension difference in the electric fence wire due to temperature fluctuations. This tension spring compensates for the expansion and contraction of the fencing wire. For a permanently tight fence in summer as well as in winter. This allows larger distances between the posts (up to 15 m) and saves you considerable costs! With the tension spring, the corner posts also stay in place better. Therefore you have even less maintenance on your fence.
Neutralises the expansion and contraction of the wire as a result of temperature fluctuations.
Greater spacing between posts possible, cost effective
Less maintenance
Galvanised steel
Tension spring is suitable for 2.7 mm pasture fence wire
Need help? Contact our experts!
Phone: 0121 281 8163
Reviews