Poultry Netting 112 cm | 50 m Single Pin - Green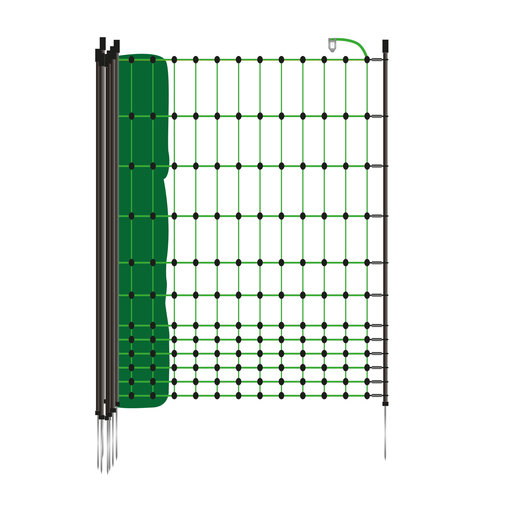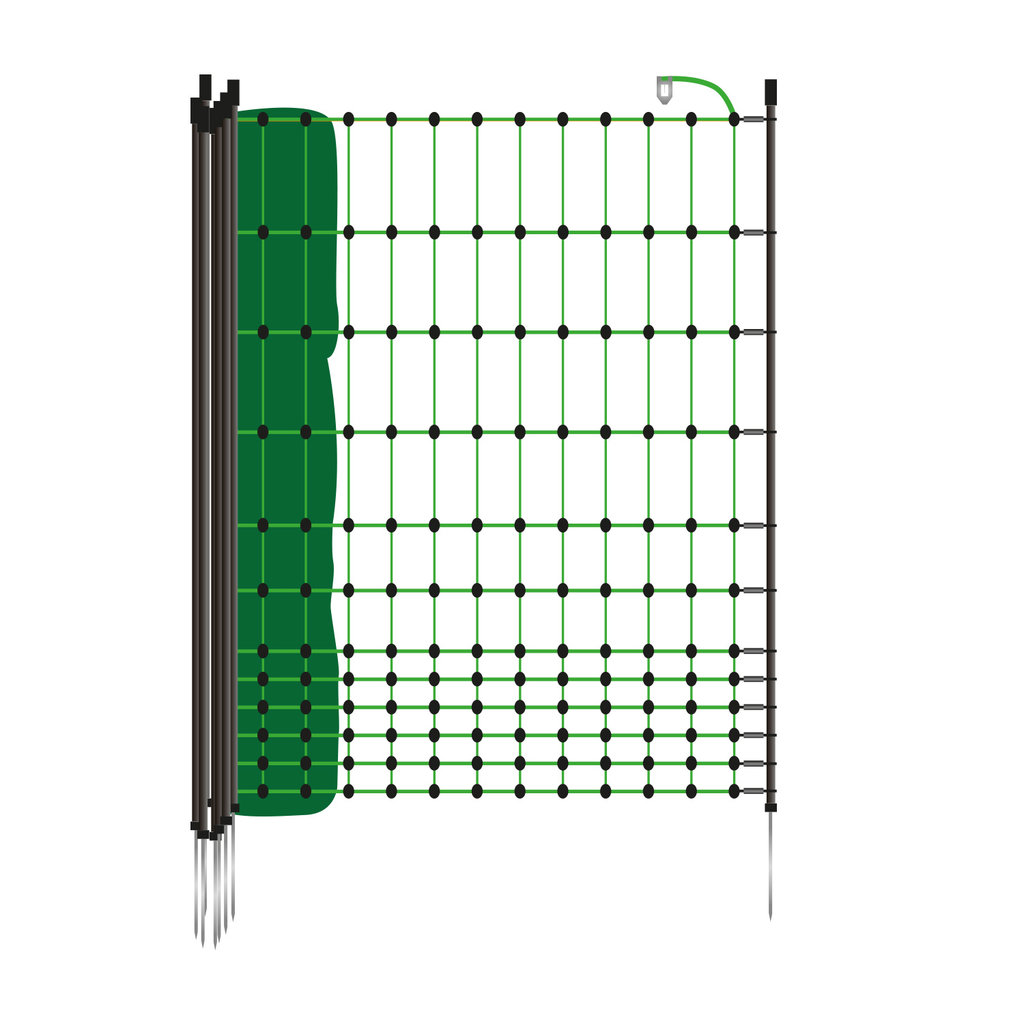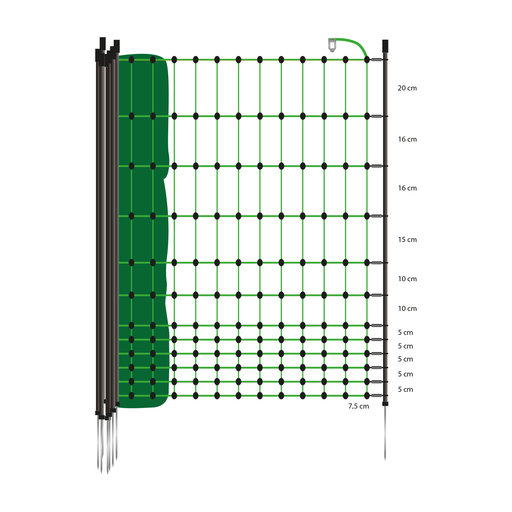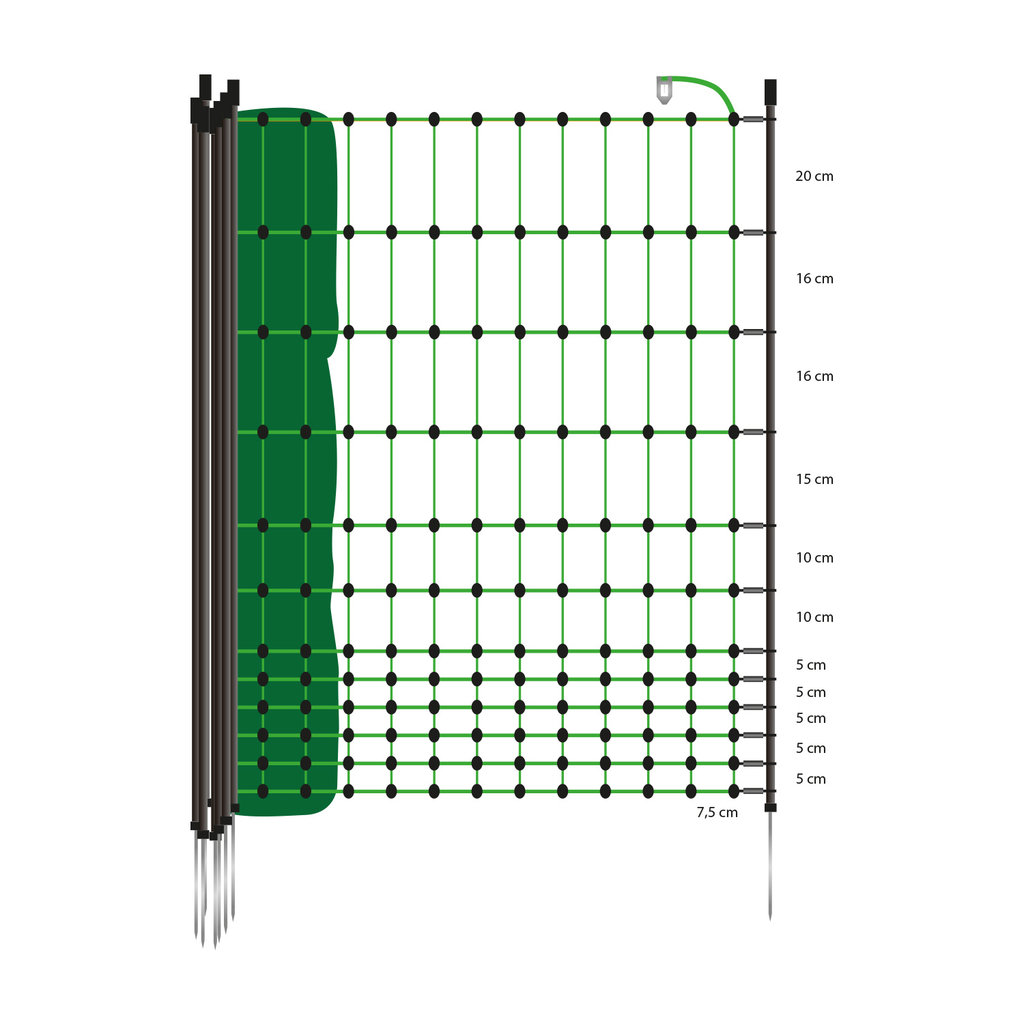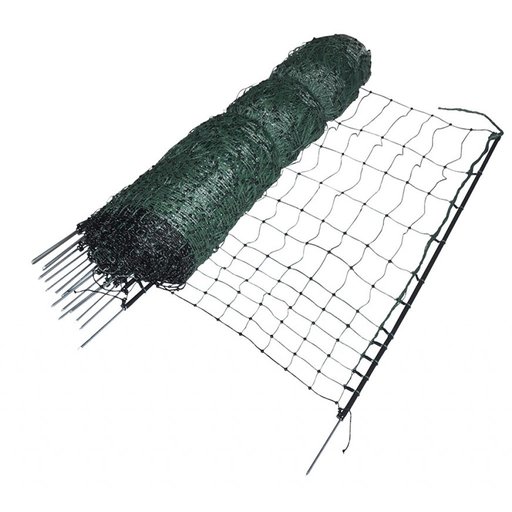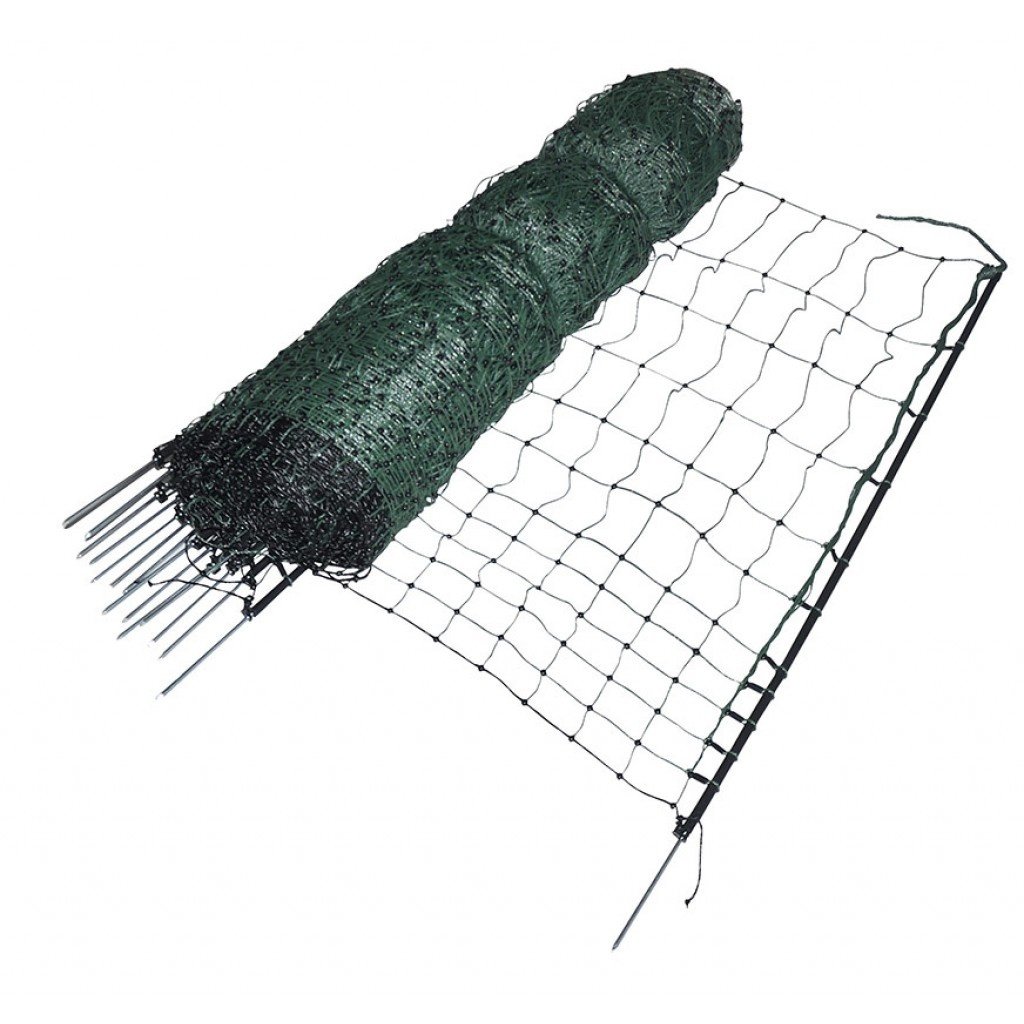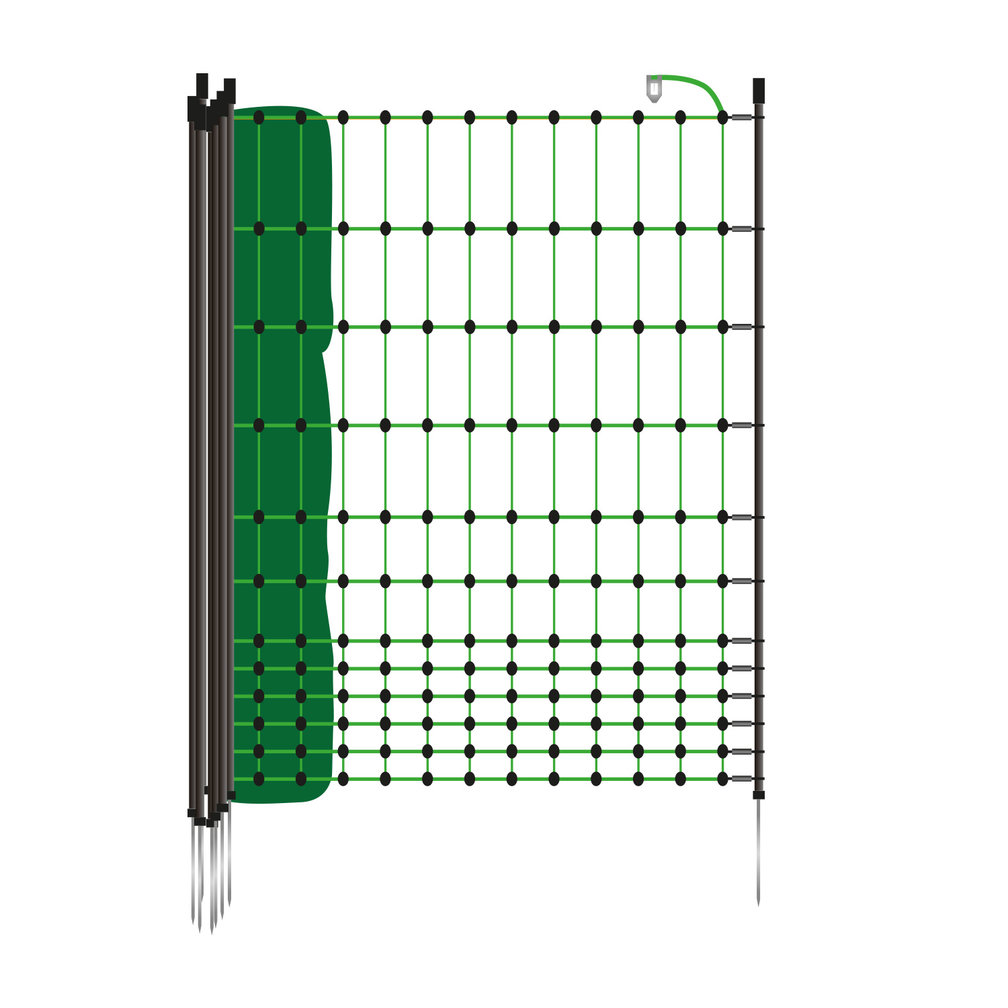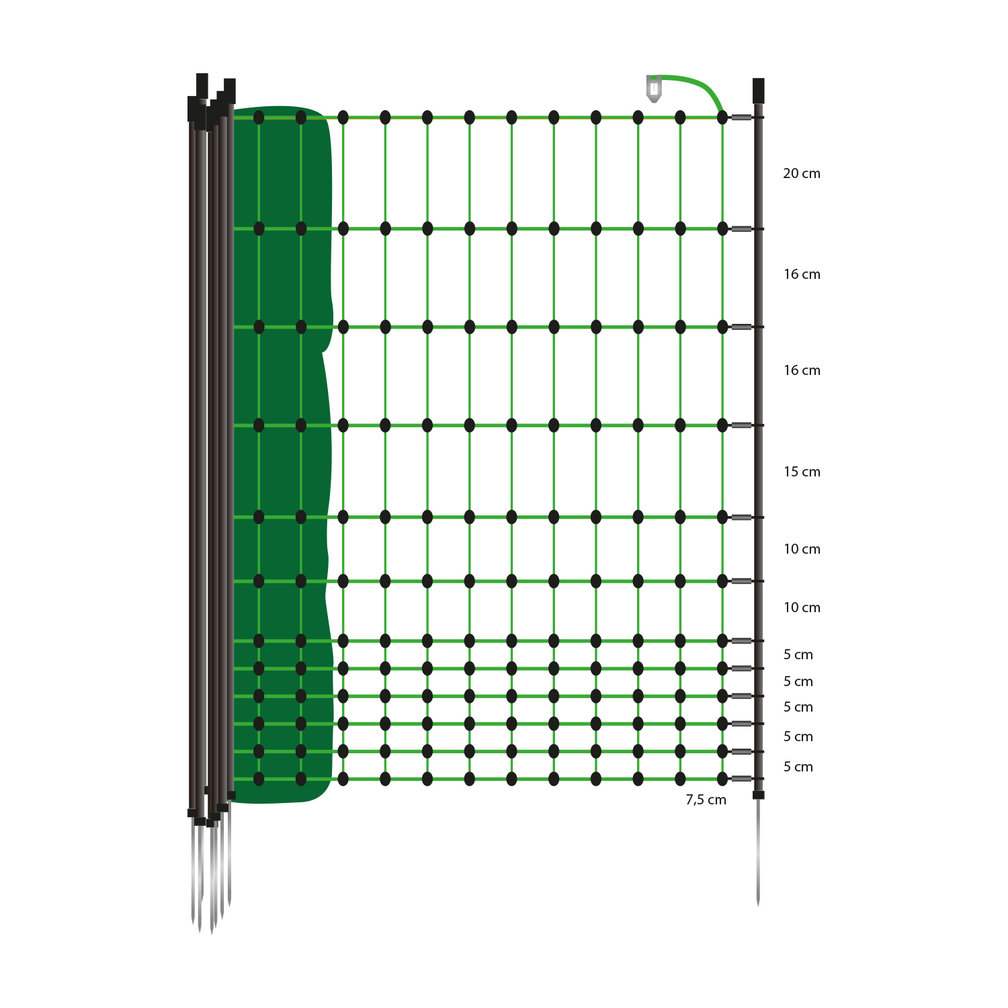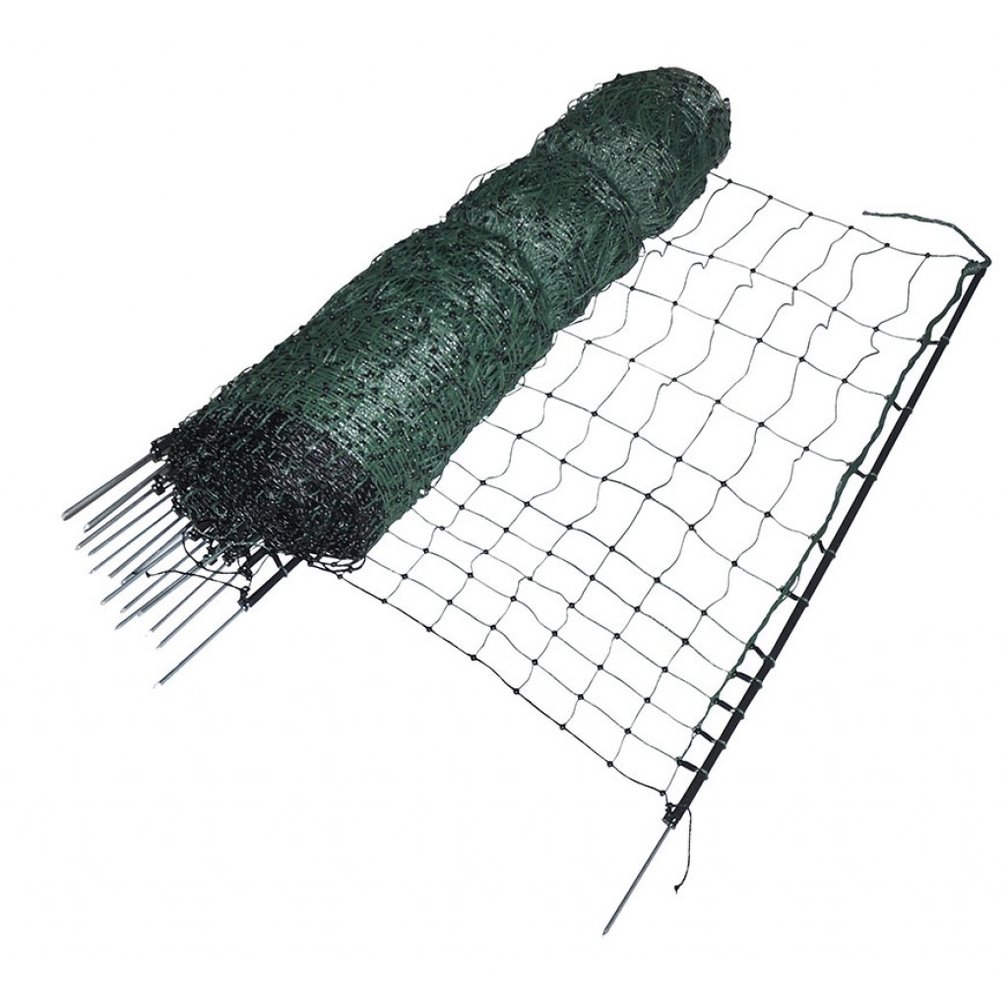 Poultry Netting 112 cm | 50 m Single Pin - Green
SKU: 075867
Free UK delivery from £60

Shipped from our warehouse in the UK

30 day returns
---
Do you have chickens that need to be moved regularly? This chicken netting is the ideal solution. Height 112 cm / Length 50 m / 15 posts / Single pin.
---
Poultry Netting 112 cm | 50 m Single Pin - Green
Description
Gallagher Euronetz Poultry Netting 112 cm / 50 m with single pin.
Euronetz poultry nets for e.g. chickens are the ideal solution if you have to move the chicken fence frequently and value the highest quality. The Euronetz willow net for poultry convinces with its simple construction, a strong price-performance ratio and a high level of quality.
With its narrow mesh size and its height of 112 cm, the electronic net prevents both large poultry such as geese or turkeys from escaping and chickens or small chicks from slipping through.
The easy assembly and the stability of the poultry net are particularly noteworthy. It is immediately ready for use, roll out - set up - ready! 15 sturdy plastic stakes with individual metal tips ensure a firm stand.
Of the 12 horizontal plastic strands (green), 11 are equipped with current-carrying stainless steel conductors. This ensures maximum conductivity and thus offers high herd protection. The currentless bottom strand is hard-wearing and durable due to additional plastic threads.
This poultry net comes with a repair kit and 7 pegs/ground anchors free of charge.
Stable even on soft ground
With extra small mesh size - prevents slipping through
12 horizontal plastic strands, 11 of which have integrated stainless steel ladders
Ideal for chickens, turkeys and geese
Bottom strand reinforced, not current-carrying 32 plastic monofilaments Ø 0.40 mm
Remaining strands 15 plastic monofilaments each Ø 0.40 mm, 3 stainless steel Ø 0.20 mm
Each mesh crossing point irremovably welded with plastic seal
UV-stabilised
15 stakes with single point
Can be electrified (separate electric fence unit required)
With stainless steel connection clip at the beginning and end of the net (for connecting additional nets and for device connection)
Electric Fence Online tip:
For optimum herding safety, we recommend that you electrify the net. This will prevent your animals from biting or slipping through the net.
Need help? Contact our experts!
Phone: 0121 281 8163
Reviews