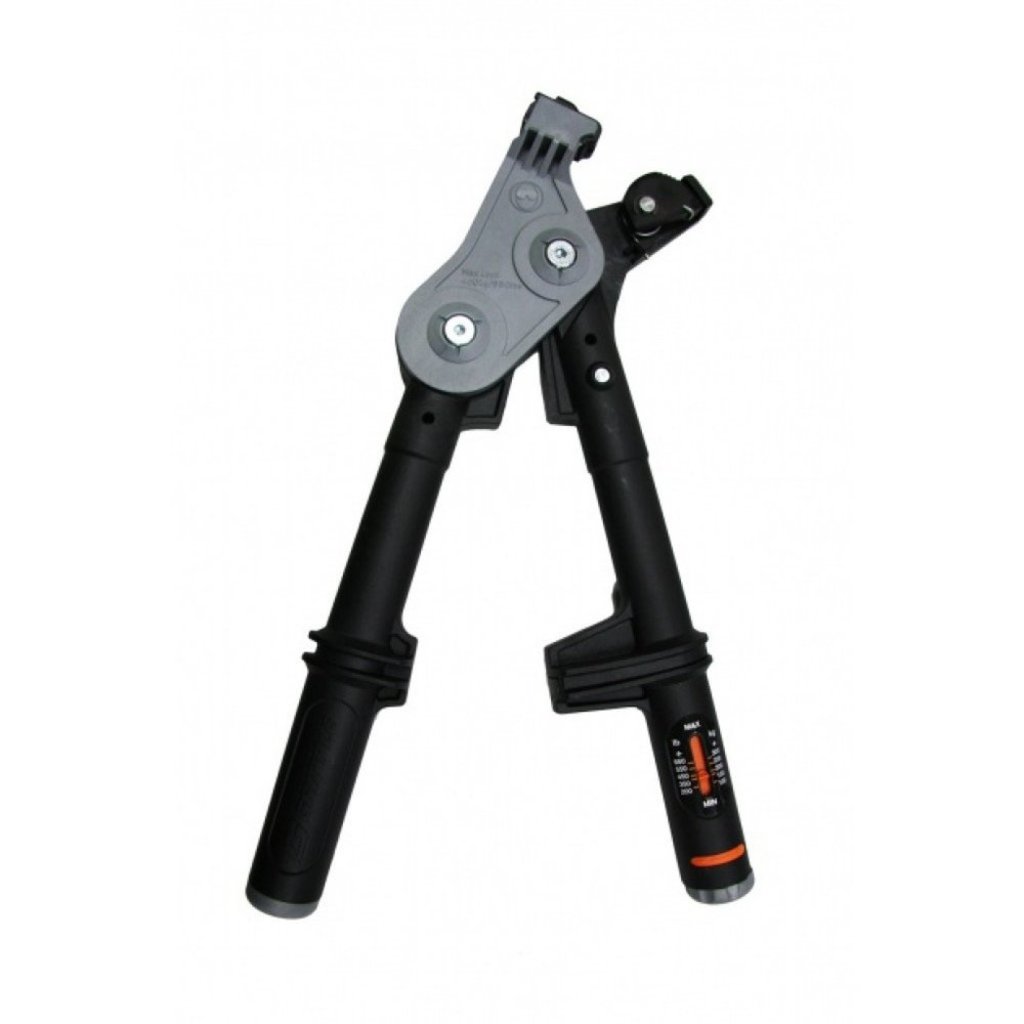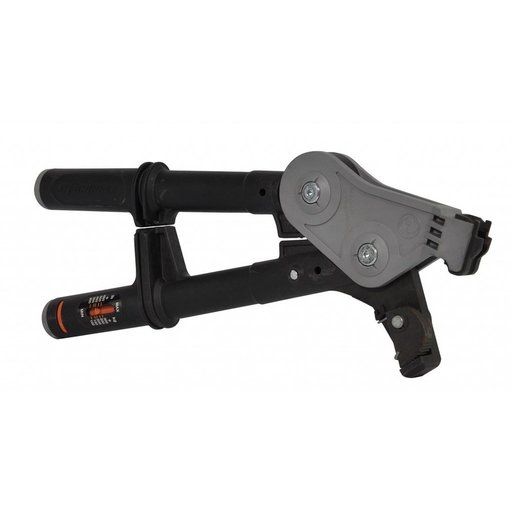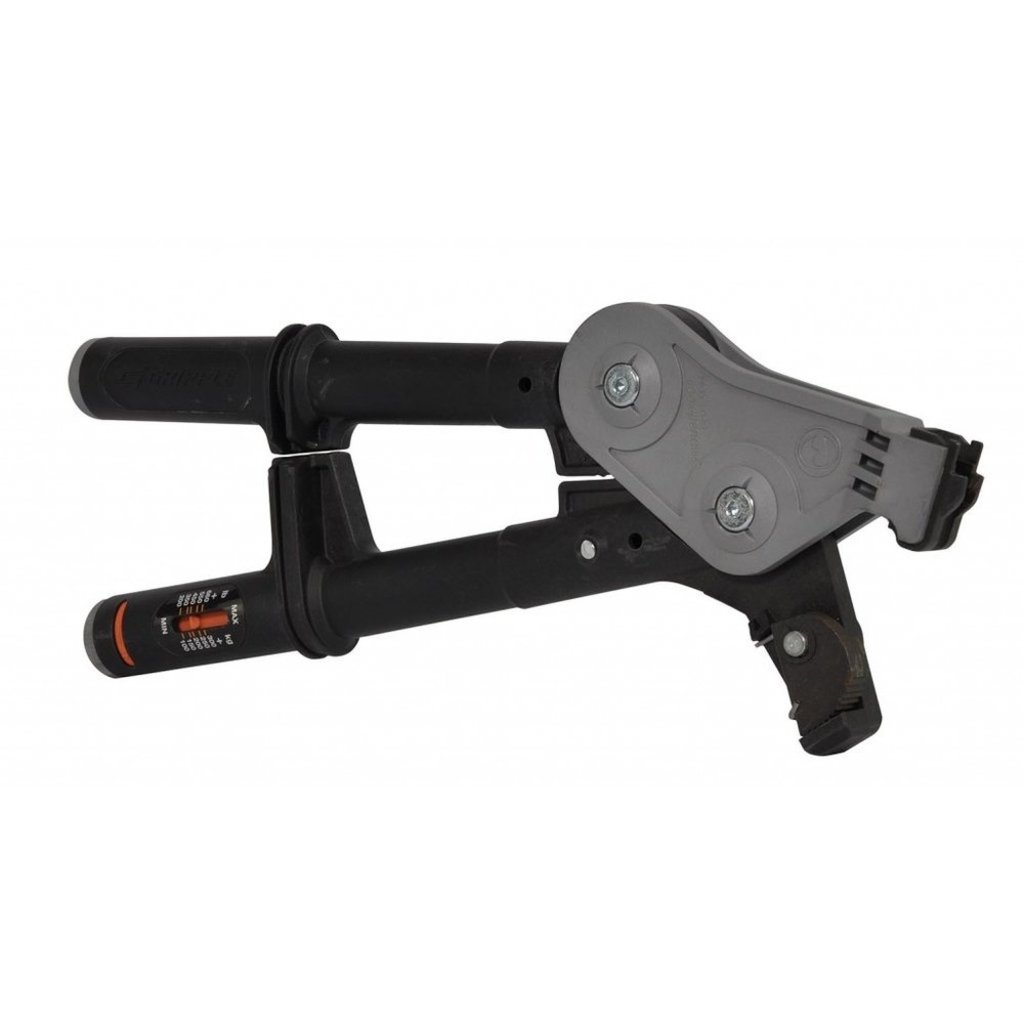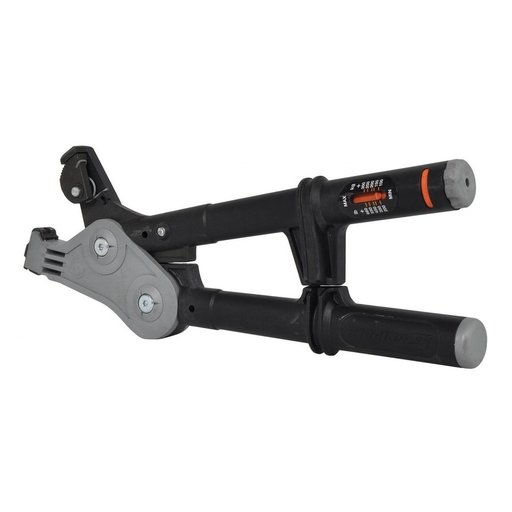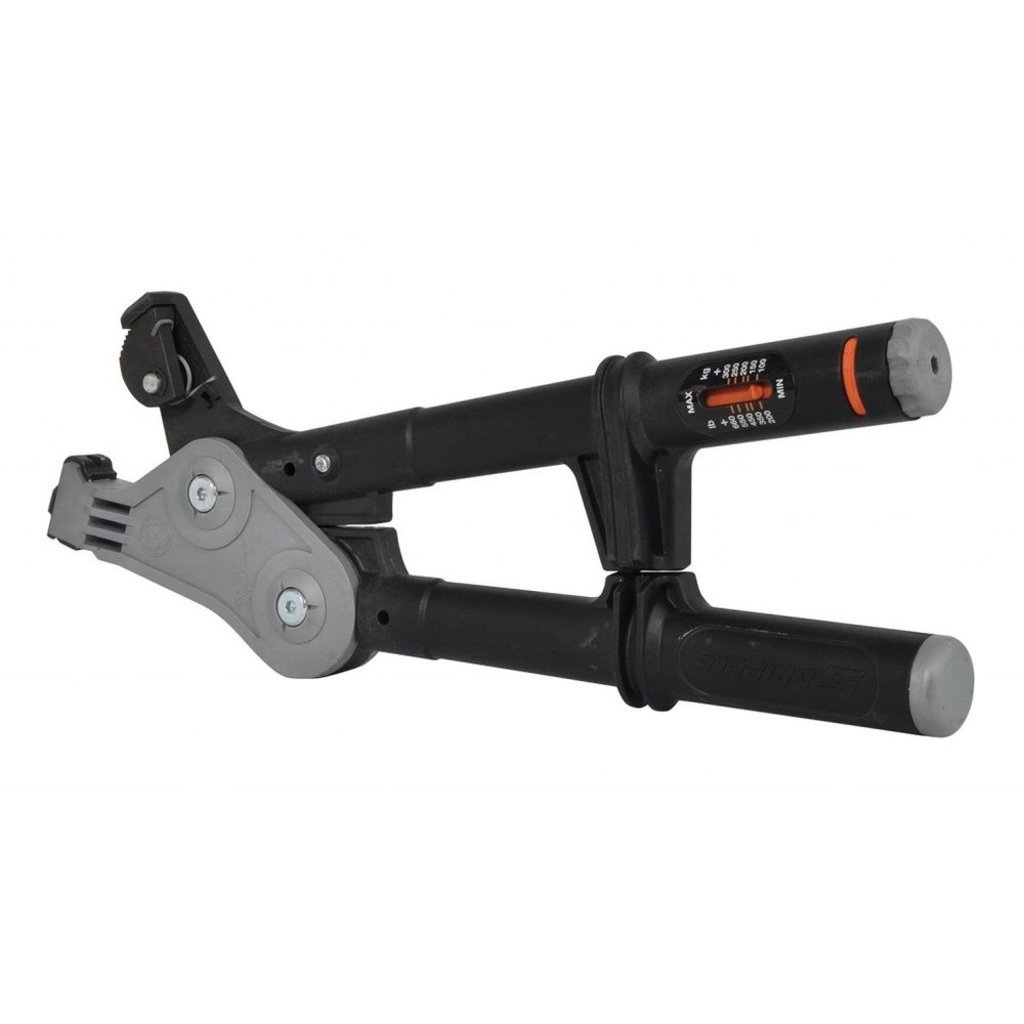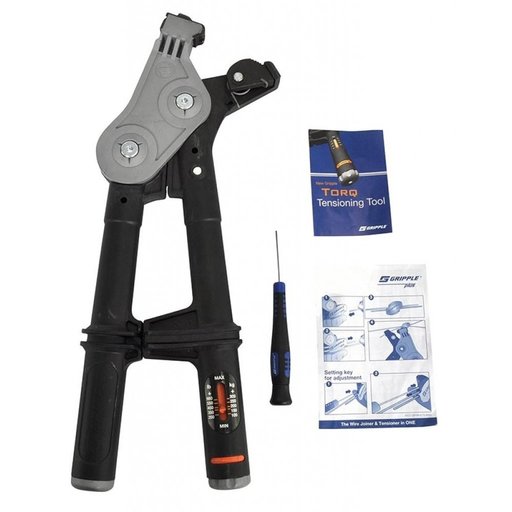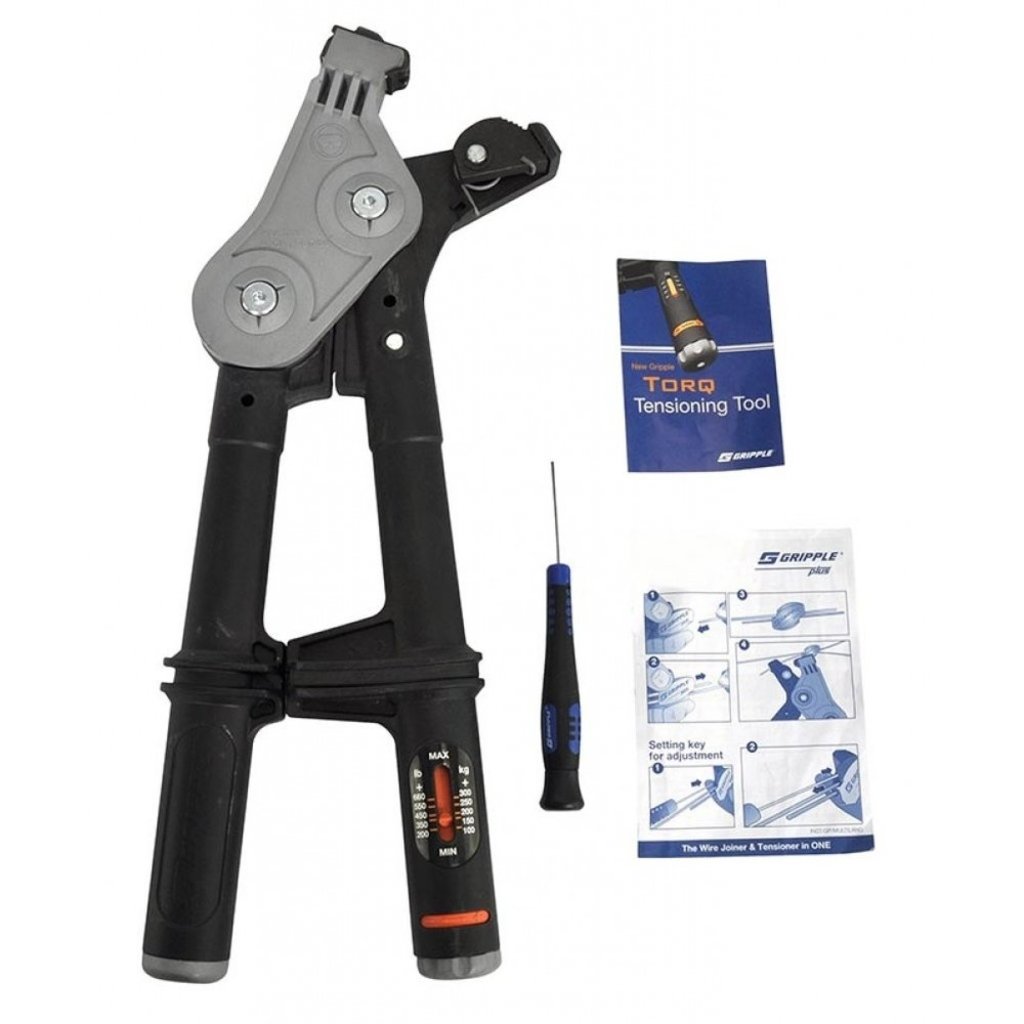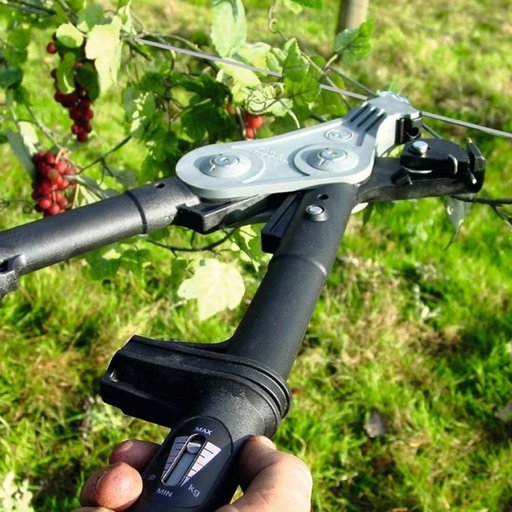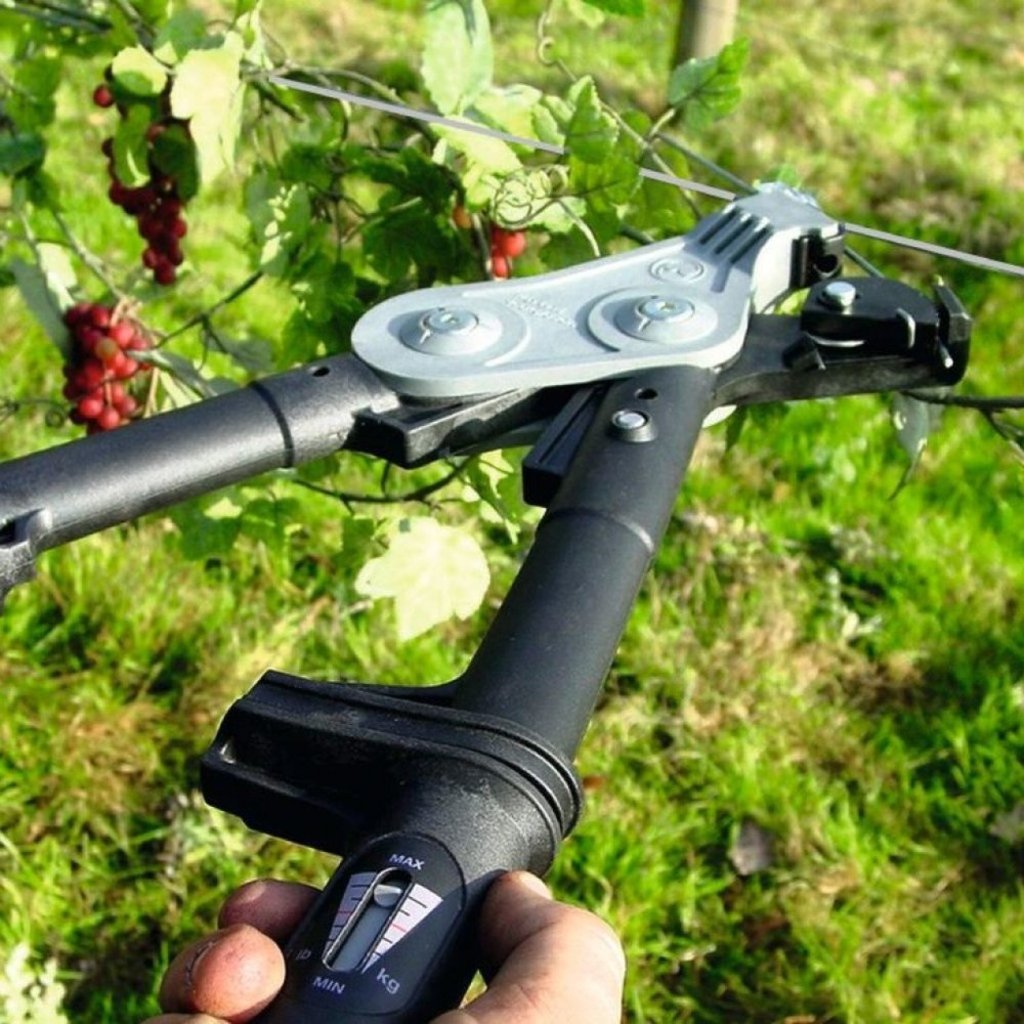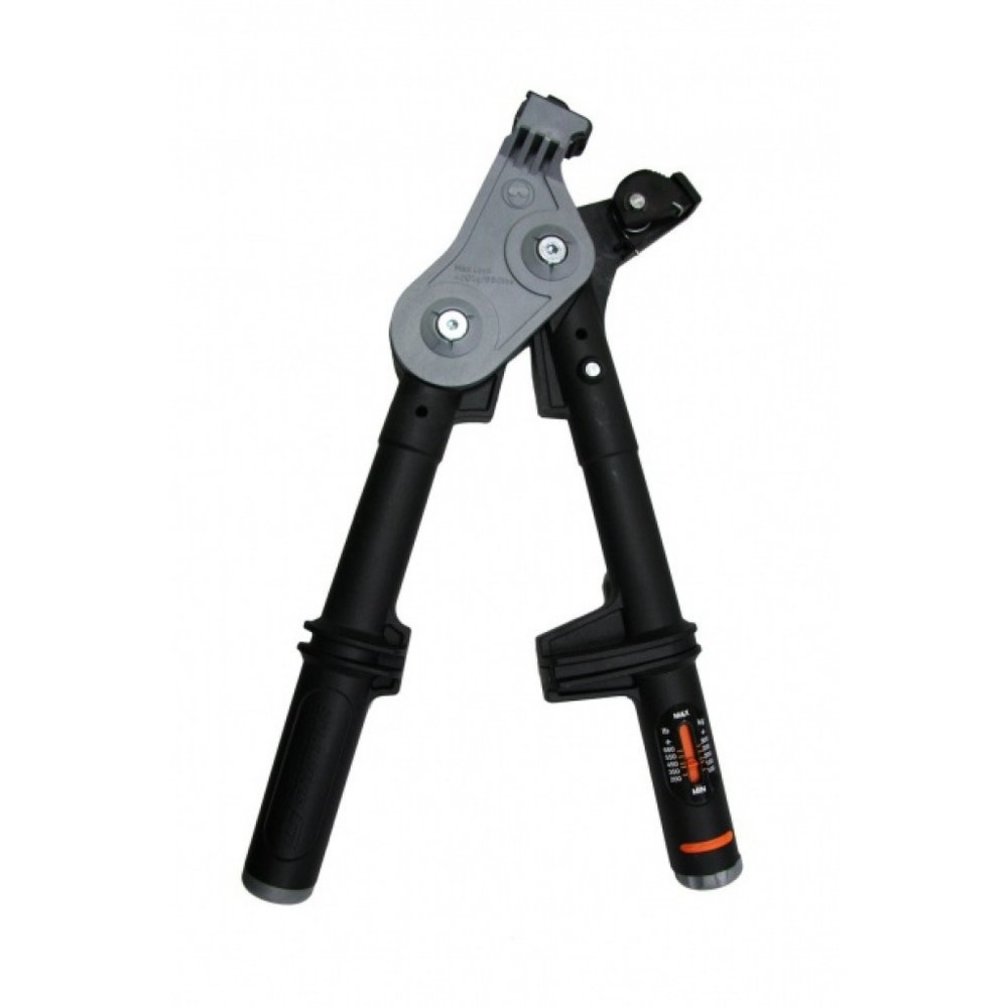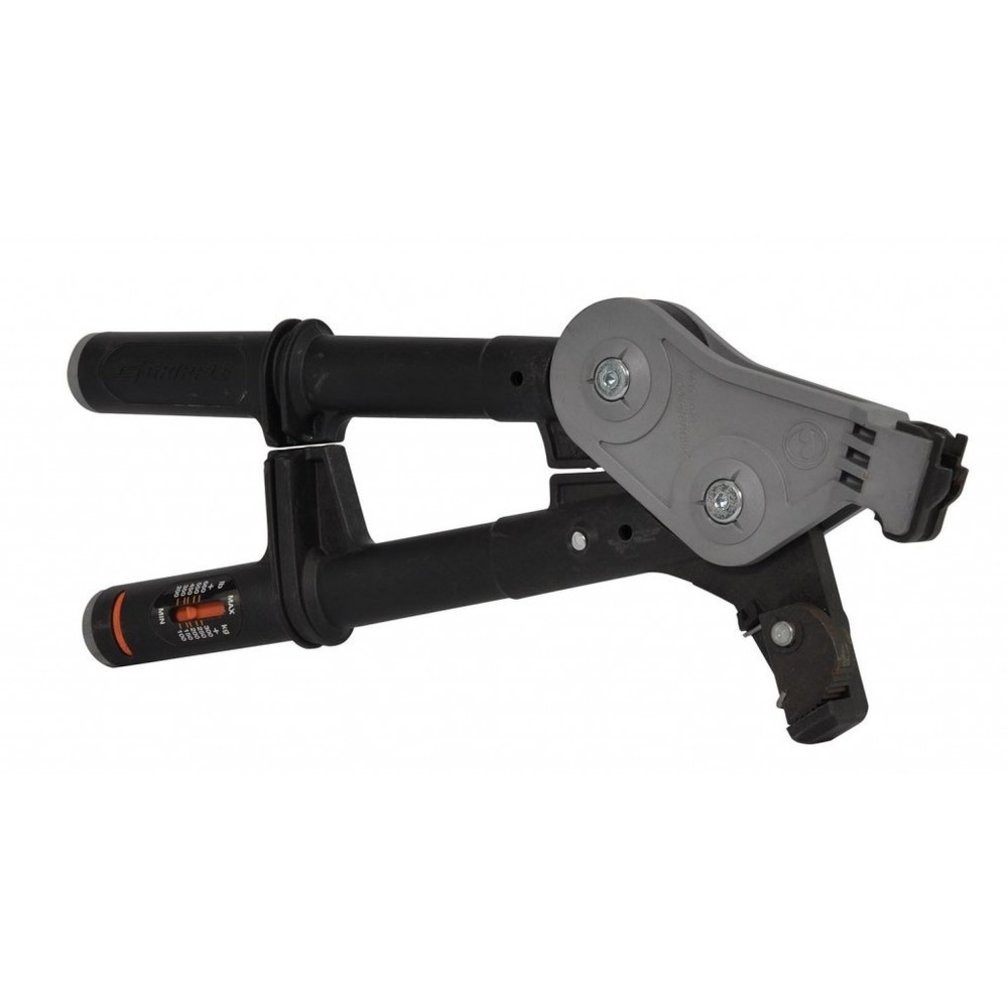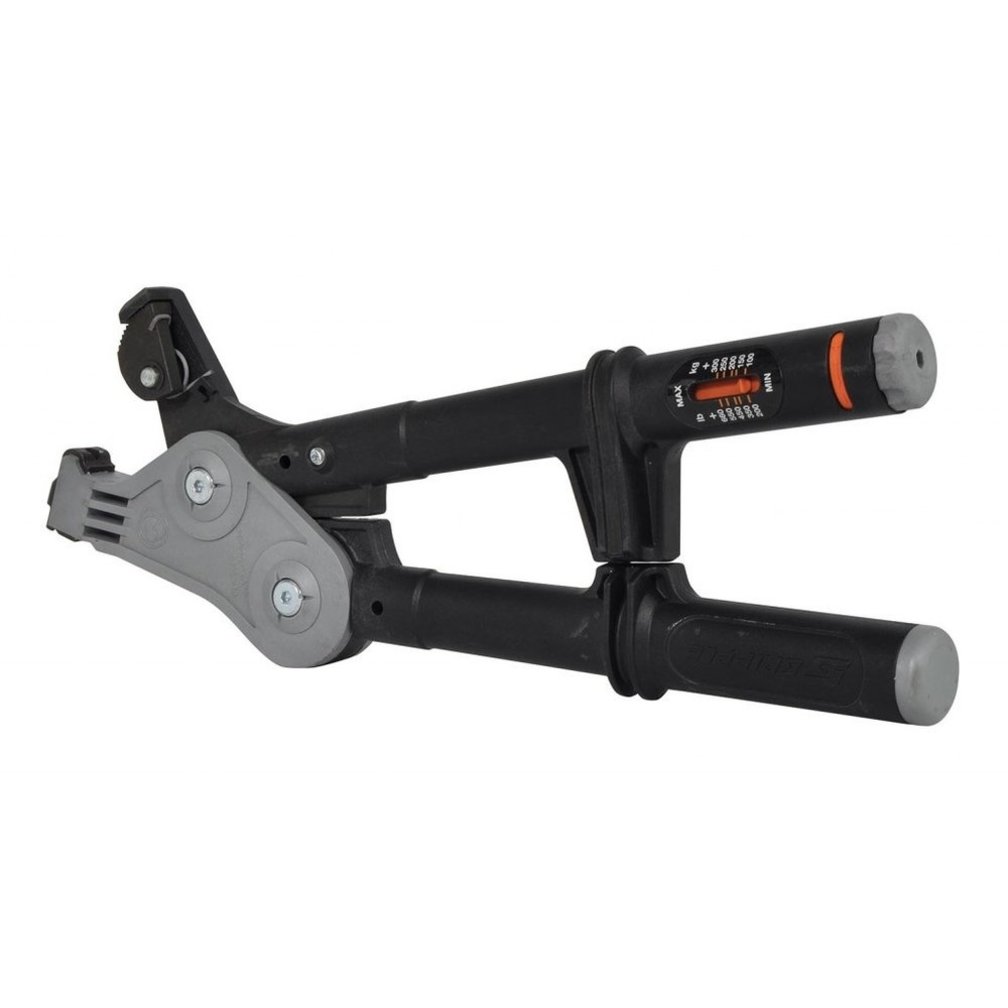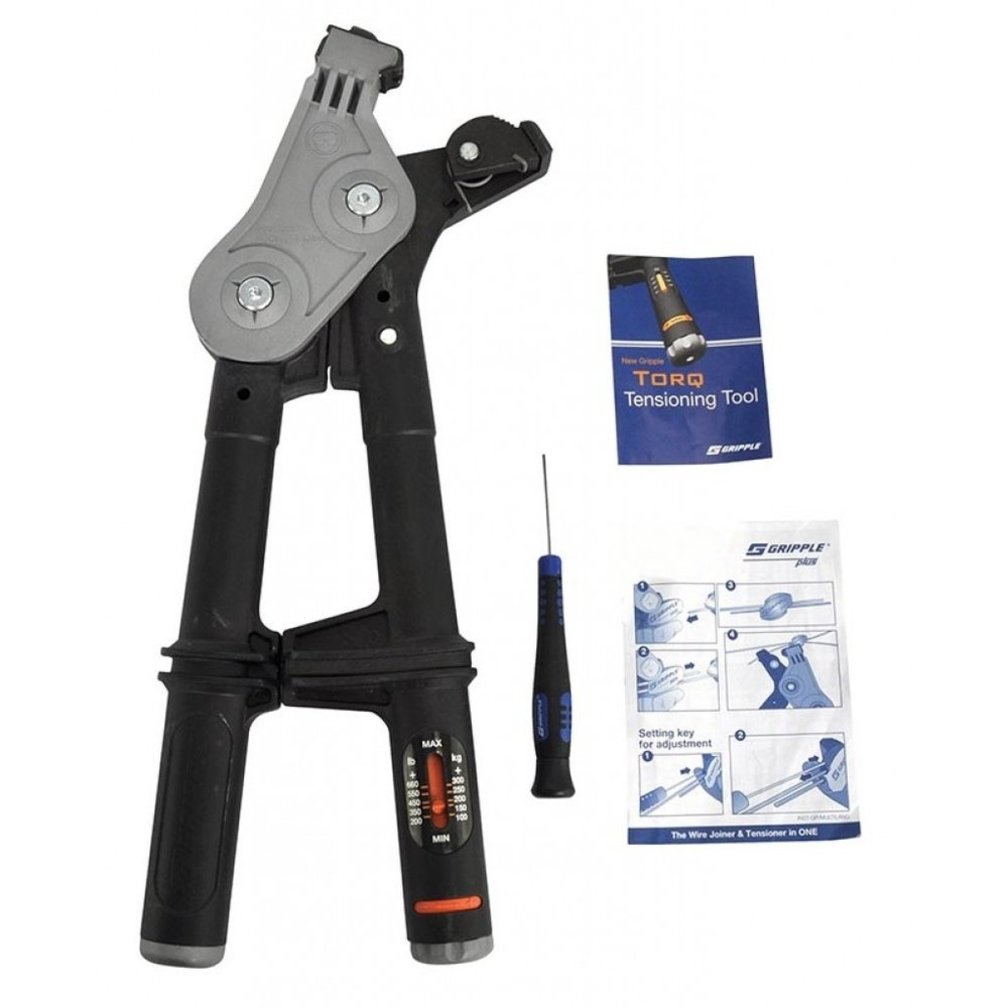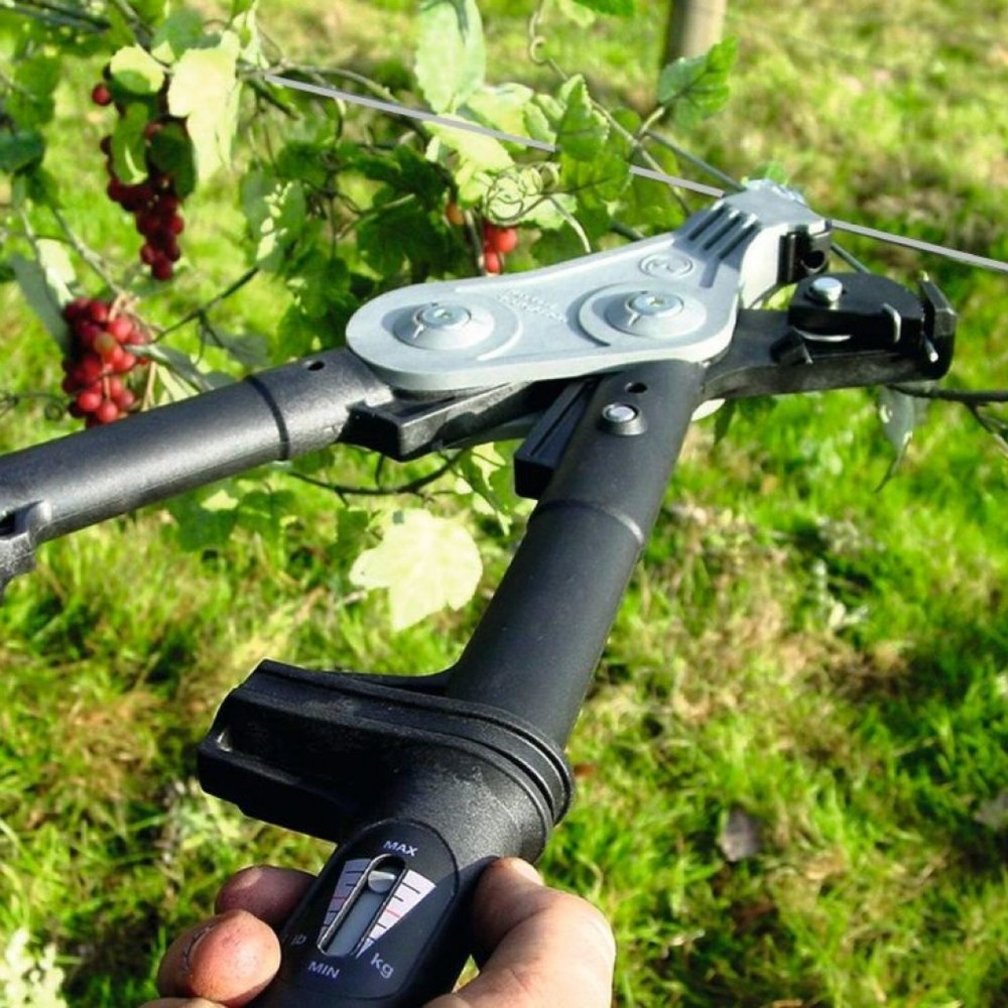 Gripple Tensioning Tool
SKU: 143397
Free UK delivery from £60

Shipped from our warehouse in the UK

30 day returns
Pulsara Gripple Tensioning Tool
Description
Gripple tensioning tool
The Gripple tensioner allows you to tension fencing wires up to 400 kg thanks to the 6:1 conversion of the tensioning mechanism. The tensioner is suitable for fencing wire, trellis wire and anchoring wire up to 6 mm in diameter.
The built-in tension gauge regulates the force applied to the wire for reproducible results and thus to optimise the life of the wire. By turning the handle, the desired tensioning force becomes visible on the scale and can be infinitely adjusted. The correct fence tension is decisive for the service life of your fence wires.
Ease of use and the low weight make working with the tensioner easy to see - even with multiple use.
Simple function of the Gripple collet:
1 = Turn the end of the handle to infinitely adjust the desired tensioning force.
2 = Built-in tension gauge shows the set clamping force
Top features of the Gripple collet:
Controlled tensioning of electric fence wires (and other fence wires) up to 400 kg.
Measurable, regulated tensioning = reproducible (measuring range: 100 to 300 kg)
Suitable for all commercially available Gripple wire connectors (e.g. article: 012036 or 012043)
Tensioning and tension measurement in one operation
Very easy handling due to 6:1 lever ratio
Can be used for wires up to 6 mm
Use only for smooth wires!
Need help? Contact our experts!
Phone: 0121 281 8163
Reviews