Posted on
By Electric Fence Online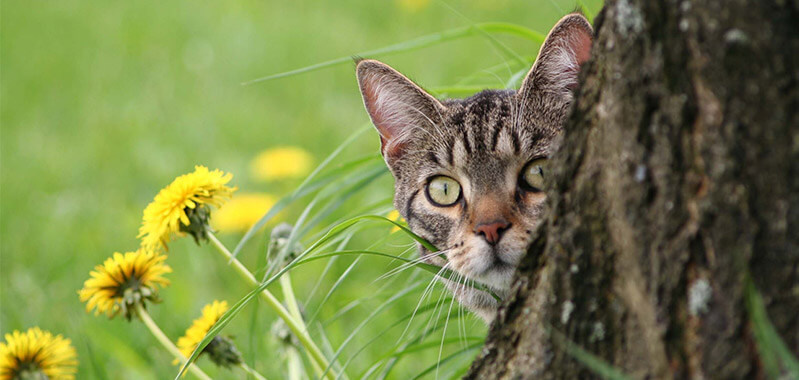 Keeping unwanted pests out of your garden can be a challenge, particularly when they are quick, nimble and a well-loved pet for approximately 24% of the UK population. As fencing experts, we're going to give you our top tips on how to keep cats out of your garden.
3 top tips to keep cats out of your garden
• Implement fence top barriers around the perimeter of your garden
• Use an Ultrasonic Cat Deterrent to deter cats with noise
• Utilise bark and rough twigs on your flower beds or pond perimeter
Cats are nifty creatures, and they like to mark their territory, which can be extremely frustrating if you've spent hours tending to your garden – So, how can you keep cats out of your garden for good?
Keep Animals Safe
There are several ways to deter cats from your garden, but the most effective way to keep the problem at bay is to utilise cat deterrent fencing. Creating a border fence is the best option as this will keep your wanted pets in, and your unwanted pets out! Even though cats are extremely sensitive to smell, trusting scented sprays such as lavender, peppermint or cinnamon just aren't reliable enough. One spell of rain (which is particularly common in the UK!), and the scent is washed away!

 

As you consider how to keep cats out of your garden, we strongly recommend utilising fencing around the garden perimeter because this is going to stand up far better in our British weather compared with other options.

 
We've talked about how to keep cats out of your garden, but it's also important to consider how to keep cats safe, particularly from potentially poisonous plants or ponds in the garden. It's commonly known that Lilies are a flower that is poisonous to cats, but there are others such as Chrysanthemums too! In instances where you have these types of plants in your garden, deterring cats away from these will be vital. Likewise, cats can be a huge threat to aquatic animals such as fish, frogs and toads which all reside in and around ponds. Keep cats away with bark or rough twigs as cats do not like treading on rough surfaces.
Another option is the Ultrasonic Cat Deterrent, which is a great tool that can be used to safely keep cats away from specific areas. It uses ultrasonic noise at a frequency which only cats can hear, so it's perfect if you're looking to keep cats out of areas around 40ft or less. This has also been fully tested and approved by the RSPB!
Browse our Electric fencing for cats today to see what options will work best for you.