Posted on
By Electric Fence Online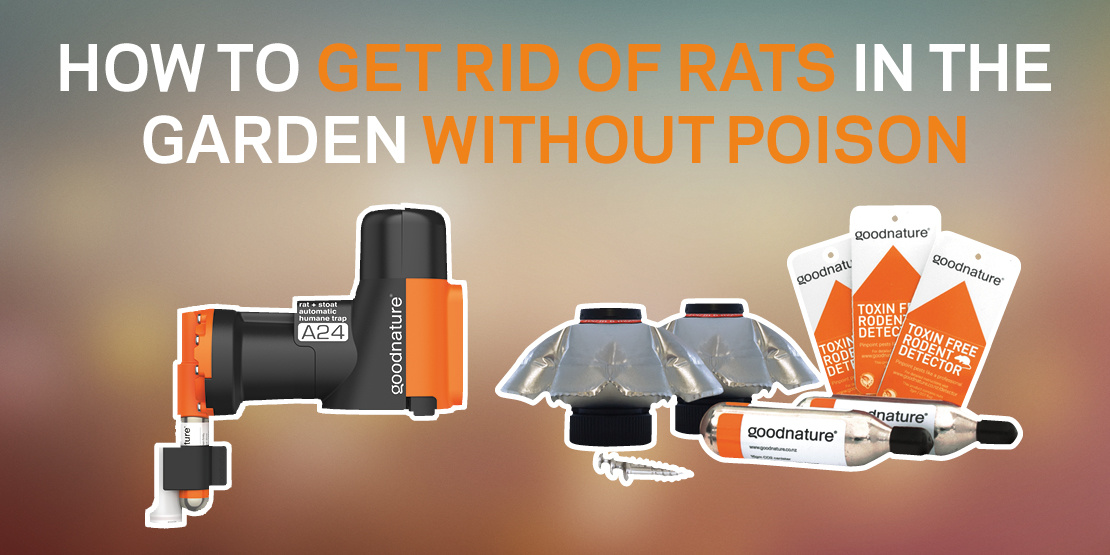 Are you encountering a rat issue? There are certain ways to get rid of the infestation without using poison. Rats most of them want access to your property because it is a source of food and a great hiding place. Once they are settled in your garden, you need to execute some thoughtful rat control methods. It is important to act directly if you discover a rat infestation, as they will become a nuisance. Many rat killers include poison, these can come with unwanted risks and even cause more problems. Therefore, there are many ways to eliminate rats without the usage of poison. These methods are, setting up traps, making your house unattractive for rats, or using natural rat repellent.
Our solution to get rid of rats without poison is the A24 Goodnature Rat Trap. The rat trap can be installed in and around your home. The provided instructions will make it easy to set up and install the rat trap. Due to that it guides you to through the installation, maintenance and tackles your pest problem.
The rat trap works as follows when the rodent tries to get the chocolate food source in the rat trap, it sets off a trigger. The trigger is housed deep within the feeding tunnel. After, it activates a CO2 powered bolt which instantly dispatches the target.
- Patented self-resetting technology
- Contains no toxins
- Targeted, efficient and humane
- Multi-award winning design