Posted on
By Electric Fence Online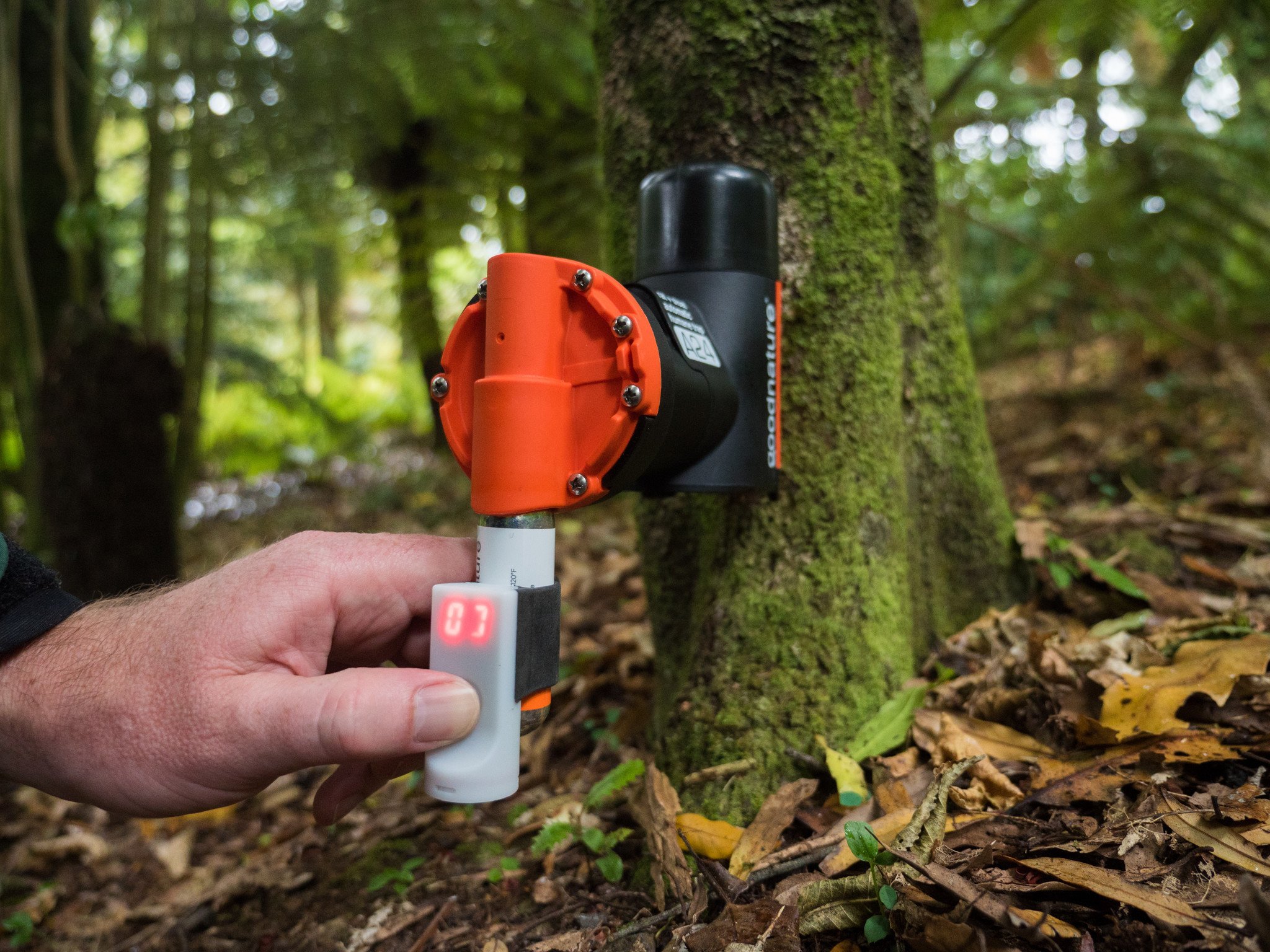 Why do I not see any dead pests underneath my Goodnature® trap?
Due to scavenging it is unlikely that you will see rodents that have been killed. Animals such as Cats, birds and dogs scavenge all the dead rodents from below the trap. If you would like to know how many rodents got killed by our Goodnature® traps, you can check the digital strike counter that is included with the kit. The digital strike counter will provide you with a better view of your trap's activity.
How can I find out how much CO2 is left in the canister?
The Canister has enough gas to carry out 24 strikes. The counter will be able to tell you how many strikes have happened and you can work out how many more are left in the canister. If you are unsure you can always carry out a test strike with a branch or something where you will not hurt yourself. (Never put your hands inside the trap)
How can I change the lure?
To keep the rats easily under constant control an automatic lure pump is added to the A24 rat trap. The lure pump reduces the amount of checks on your trap. When the lure pump is activated it will dispense lure over the 6 months. This ensures that the lure us fresh and increases your trapping successes. You can simply swap out the lure pump after 6 months as they are available to be purchased separately.
I think my trap is not working.
In case you have not tested your trap yet, test fire your trap. Our quick start guide will inform you how to perform it safely. Another reason can be that your trap ran out of CO2. This means that you have to replace your CO2 canister with a new one. If the problem has still not be resolved get in touch with our customer service.
Can I move the trap when it is activated?
It is not possible. You should never move an activated live trap for your own safety. De-activate the gas first and test if the trap has been de-pressurized. Once it is de-pressurized, it is safe to move the trap. For more information check the quick start guide (find it in your A24 box).
Is it possible to buy extra tree mount brackets?
It is possible to buy extra tree mount brackets. You can find the products here. If you are facing a large pest control challenge, it may be of importance to purchase an extra trap. It helps you manage without moving the traps around.
What should I do when I have caught a pest?
Outdoor: You do not have to take action. The dead pest will be scavenged by other animals or decay slowly naturally.
Indoor: Dead pests will smell after few days, especially when the weather is warm. To prevent this, we suggest you to bury the carcass under a few centimetres of compost or soil. If that is not possible due to your living environment, throw the carcass in the bin.
After how many months can I stop trapping?
To maintain constant pest control, we recommend you to leave the trap in the place for a long time. Do not forget to refresh the lure and CO2 canister every 6 months.
I am aware of having rats, but why do I need to use detector cards?
With the Rodent Detector Cards you will be able to find the best place (example: places where rats feel safe to eat) to put your A24 trap. 
I have installed the A24 Trap next to my compost bin / food source but, why do I still see rats?
Areas where it is food rich are complex trapping places for rats and may require extra effort to generate optimal success. Also, areas where you see rats or notice signs of rats are not always the best places to set up your rat trap. In order to find the right place to set up your trap, we recommend you to use the rodent detector cards.
Are the A24 rat trap dangerous for wildlife?
Goodnature® is found to protect endangered wildlife. We stand for effective, humane and at the same time simple and safe to use solutions. All pest control methods come with some degree of risk. Therefore, it is important to consider your own situation when installing the trap, like any other forms of pest control.
To avoid harming protected wildlife or other animals that serve the nature, it is important to follow the installation instructions properly while setting up the trap. Follow the steps in the quick start guide (find it in your A24 box) to make sure each trap is set up both effectively and safely. Additionally, a blocker can be attached to the traps to keep curious pets or wildlife away from the trap.
Is the A24 trap safe around pets?
There are a few things that you should keep in mind while installing your A24 rat trap, if you have pets. First, you should read the instruction manual before installing your rat trap. Additionally, you can attach a blocker to your trap to keep curious pets away.
How many A24 rat traps should I buy for my property?
The advice is to set up two rat traps per hectare (50 m apart). If you have a large nature reserve or complex terrain like an orchard or a farm, get in touch. We will be happy to help!
My counter is showing a number, but I do not see any dead rodents. Does it work properly?
Disappearing dead pests are very common when your trap is outside. The dead pests will usually be scavenged by dogs, cats or other rats.
How many years does the battery last on the counter?
The battery will last for around 5 years. Most of the time the device is sleeping, it only uses power when the trap strikes or when it is counting.
My counter is still showing '00', what is the reason for it?
There are a few reasons for this issue. First, the alignment of the meter on the gas canister should be checked. It must be pushed completely onto the gas capsule and point directly out and away from the trap. Remember to test your trap after installing it, to make sure the counter is definitely counting correctly.
Another thing to keep in mind is that you are not accidentally zeroing the counter when checking the counter. Also, press the button to check the total. Do not hold the button down for too long, to avoid accidentally zeroing the counter.
How do I install the counter on the trap?
The compact digital counter is pushed onto the CO2 capsule of your trap. Turn the counter clockwise and slide it onto the gas capsule. For more information, see the quick start guide (find it in your A24 box).
What do I need to do when the counter reaches 99?
The counter stops with counting once it reaches the 99. You can reset your counter through holding the button down until it returns to zero.
I just got my counter out of the package, why is it already showing kills? 
The Goodnature® counter is set off by jolts and this happens when your counter is being delivered to you. To zero your counter hold the button down. 
How do I remove the counter from the canister? 
The instruction is stated on page 11 in our success guide . Go to the section 'de-coupling' on 'shifting your traps'. 
I just got my counter out of the package, why is it already showing kills?
The Goodnature® counter is set off by jolts and this happens when your counter is being delivered to you. To zero your counter hold the button down.