Posted on
By Electric Fence Online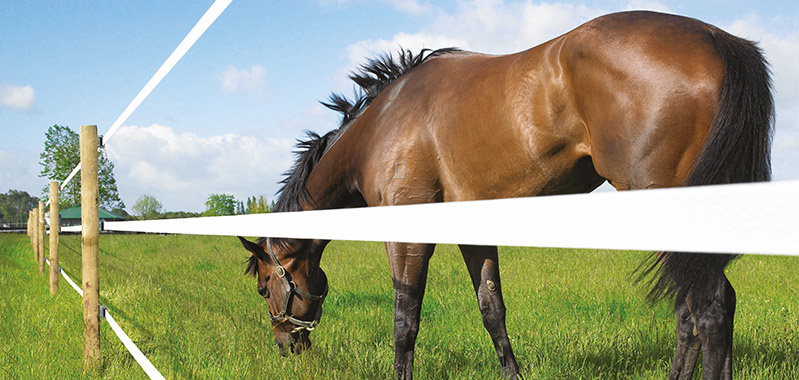 Gallagher Energisers are founded in New Zealand we are proud to announce that they are one of the most efficient energisers for fencing. Quoted by one of our customers "Our Gallagher fencer was bought in 1975 it was mended once and still kicks like a mule!" In our strong durable Gallagher Energiser range we have 4 different types of Energisers;
Mains Fence Energisers

Our mains energisers offer extreme power, durability, and super reliability along with a 7-year warranty after online registration. A range of differences and possibilities depending on the type of energiser. Reaching an astonishing distance of 100km/ 60 miles.

 

 

Battery Fence Energisers

Super easy to transport, compact and trustworthy the battery fence energiser is a super device. No 230v output nearby and a fence of a maximum of 30km/20 miles? Choose a battery-electric fence energizer, perfect solution for mobile fencing.

 

 

Solar Fence Energisers

Gallagher's Solar Energiser charges the device's battery through the daylight. Better for the environment and does the work for you. Also continues to charge during cloudy days, no access to a 230V output nearby, but in need of a constant charged battery? Then solar electric fence energisers are your solution.

 

 

Multipower Fence Energisers

Our fab MBS series work on mains or a 12 V battery with a lot optional solar support including our unique battery management system. Ensuring that there is always enough power left on the fence also for extra battery use. Easily able to switch from power supply under various conditions, with a fence of 80km/50 miles then the multipower fence energiser is your answer

 
Interview with Carriene Hulst
We had the pleasure of speaking to Carriene Hulst 30 years of age, young, passionate horse rider. An Account Specialist during the day in Groningen. Fond of cycling, strolling through the woods and binging on a good series.


Owns a beautiful Iceland Horse, has owned him for 6 years. Has the ideal situation where she is able to stable him at her own home. What more could you want? Carriene really believes Gallagher products are number 1 and that's the reason why she has chosen to purchase the Gallagher M350 Energiser. The reason for this decision was due to her experience with other products which in the past have broken quickly and therefore cost her more time than good. She believes Gallagher products are strong and the slight extra cost is WELL worth it as the quality of a product for her is most important. The appearance of the product itself Carrience really takes into consideration as it is on show and next to her property. She found the appearance of the M350 neat, appealing, and blends nicely with almost anything.

 

 
Alongside this Carriene also decided to purchase the Gallagher Ring Insulator her words 'Soo handy and so easy to use'.

We strive for excellence within our company and hearing that Carriene recommends our products to friends and family is nothing but music to the ears.