Bobbin Butterfly Insulator | Electric Fencing | Electric Fence Insulator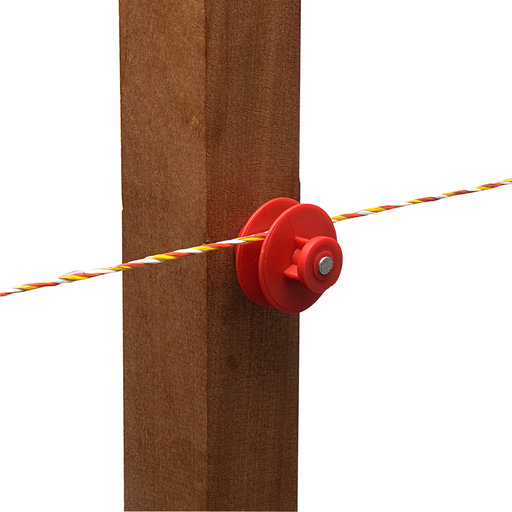 Bobbin Butterfly Insulator | Electric Fencing | Electric Fence Insulator
---
Hotline Red plastic bobbin butterfly insulators (20).
---
UK's largest online supplier
Located in the UK
Expert help & advice: 0121 281 8163
Hotline Bobbin Butterfly Insulator | Electric Fencing | Electric Fence Insulator
Description
Red plastic bobbin butterfly insulators.
This is a large flanged insulator suitable for semi-permanent electric fence systems using P22 or P23 galvanised wire.


Suitable for electric fences constructed using:
Wire: Yes
High Tensile Wire: No
Polywire: Yes
Electro-Rope: No
Electro-Tape: No

Please review the above materials in the Wires and Tapes section.

Bobbin Butterfly Insulators are sold in packs of 20, 100 or 200

Click here to review our full range of electric fence insulators.
Need help? Contact our experts!
Phone: 0121 281 8163
Reviews