Electric Fencing for Deer
Information about setting up electric fencing to protect against deer. (currently being updated).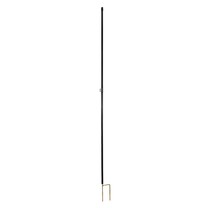 4x Gallagher Ecopost Fence Post - 1.85 m
Eco posts are an excellent high quality electric fence post manufactured from recycled plastic; the fence posts are strong and long lasting with an incredible 10 year guarantee.